Mirrors act as magicians in your home: They make spaces appear larger, multiply light, and duplicate views. Depending on their size and placement, they can play either lead roles or supporting characters in your home's decor, but the right mirrors are always memorable. They're enchantments that will brighten and energize any place you put them.
Here we've highlighted a few of our favorite shapes (there were just too many to list them all) and ideas for where to hang them around your home to make the most of these decorating wonders.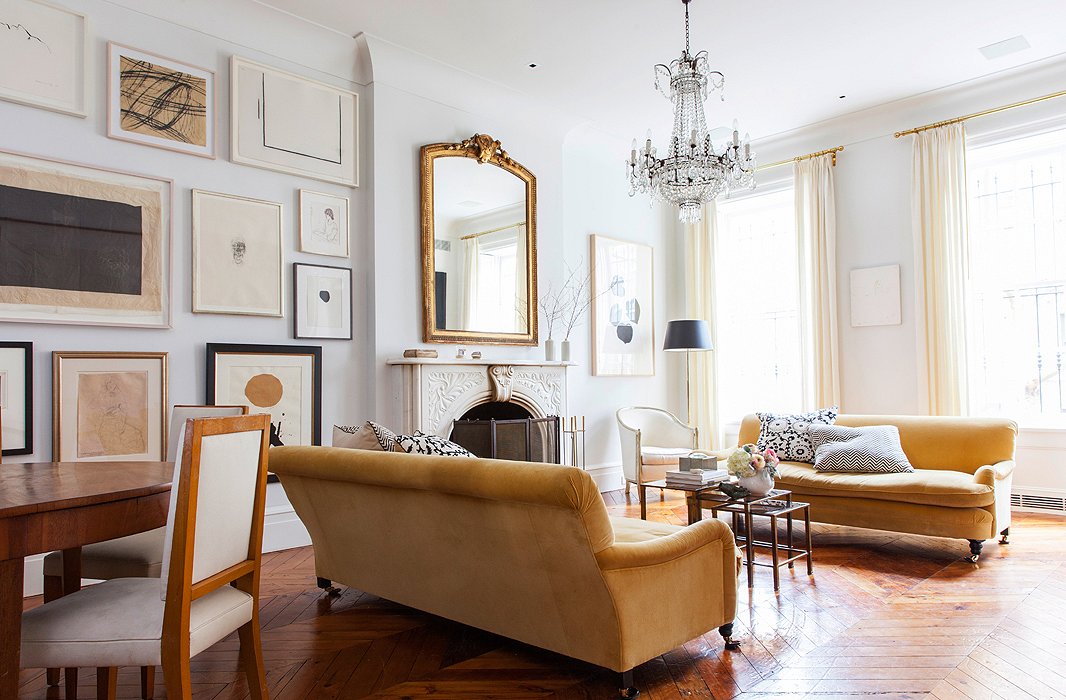 The Vertical Rectangle
This shape is justifiably popular due to its versatile, classic form. It resembles a painting, so don't be afraid to treat it like a piece of art and give it prime-time placement, such as above a mantel. Try hanging two on the opposite walls in your living room to create incredible depth, or one directly opposite a window to multiply the light. You won't believe how much this can brighten up the whole room. Another classic usage: a matching pair hung above double sinks for an extra dose of style in the bathroom.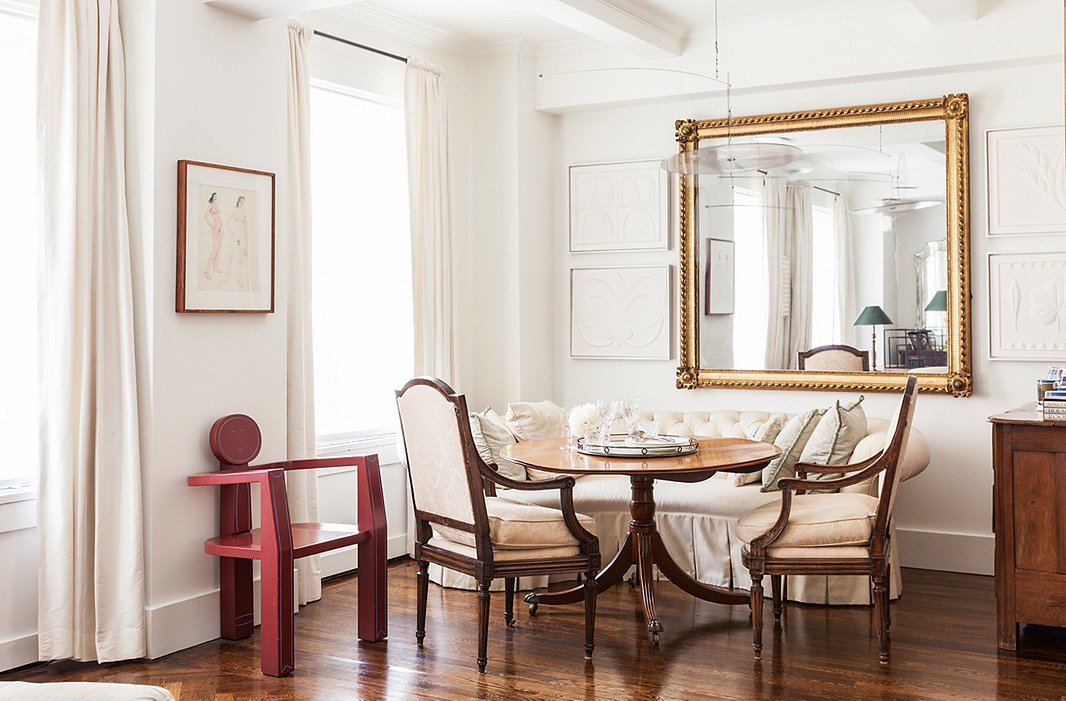 The Horizontal Rectangle
This orientation is best for filling the space above lengthy expanses, which is why it has long been the natural choice above a fireplace mantel. We love this shape hung above a long, low sideboard, in an entryway as a spot for a last-minute makeup check before leaving the house, or as a solve for rooms with less-than-lofty ceilings, where tall mirrors can make them feel even lower. Behind the bar, they give a dressed-up speakeasy vibe—no password required.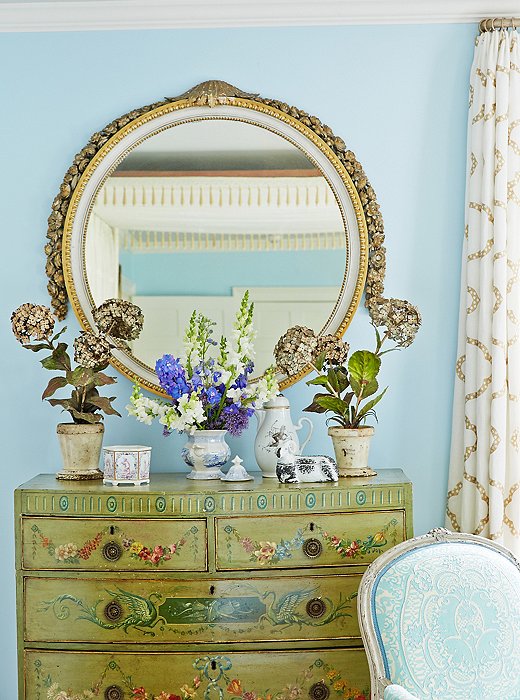 The Large Round
Large mirrors can really anchor a room by creating a high-impact focal point. We love circles because they're easy to live with—no worries about leveling! With a thin edge or no frame at all, they're cool and nonchalant; set in a more jewellike frame, they're dressy and dramatic. Adding one to the wall behind a desk turns the surface into an instant vanity.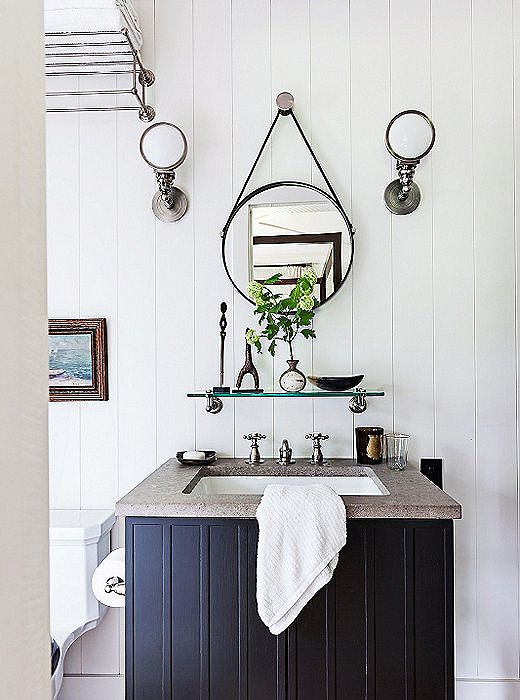 The Small Round
Place one of these reflective moments pretty much anywhere for an instant interior pick-me-up. Hang one in a windowless corner for a dash of brightness near a chaise longue, in a petite powder room, or above a favorite piece of art to take advantage of tall ceilings. A cluster of small round mirrors arranged over a long sofa makes for a stellar alternative to the gallery wall.
The Sunburst
Nothing sets our design-loving hearts aflutter like the irresistible charm of sunbursts—they're an instant shot of happiness for your decor. Use them as accents in the powder room, as punctuation marks over a console, or to bring a little extra glimmer into the bedroom. A favorite trick is to hang one in front of a window—it's like having your own sun in the room!
The Oval
This classic shape is quieter than a large round and softer than a rectangle, but it's still a powerful design element. Ovals are a natural above a console table in an entryway. We also love to put one between two windows in the living area, giving the illusion of a third opening but breaking up all those straight lines. They also function brilliantly between two sconces in the dining room to reflect light from the chandelier.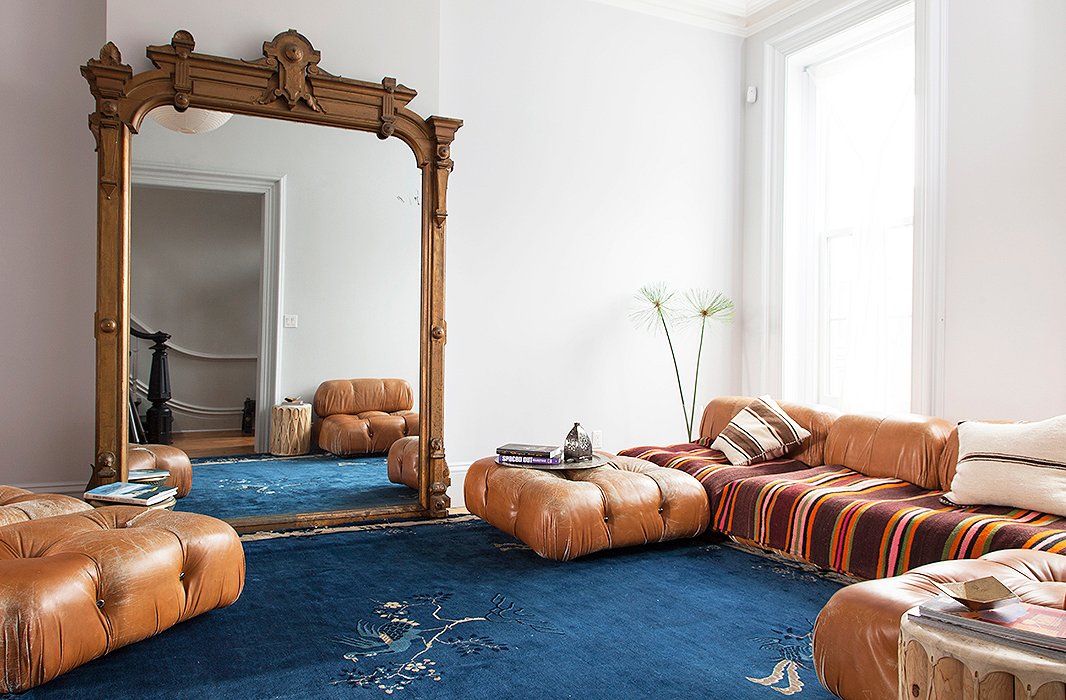 The Floor Mirror
A familiar sight in the boudoir, a tall mirror leaned against the wall is also transformative in the living room and can energize an overlooked corner. Another great option is to place one in a den or a home office to create the illusion of a much larger space. And of course, these are a must for anyone lucky enough to have a walk-in closet.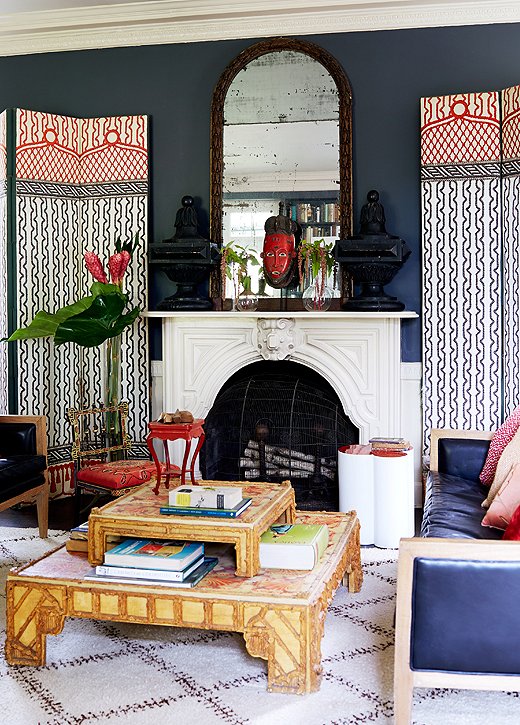 The Arch/Window
With their architectural outlines and occasional faux panes, these fabulous fakes supply a touch of gravitas to even the plainest of rooms. Use their playful, trompe l'oeil qualities to open up a nook or create a dramatic ending to a hallway. In a room where the sofa's back faces the windows, you can still have a view.