Regardless of season, having a bit of nature indoors makes a room feel more alive. For those of us pressed for confidence and/or time, we gathered a few of our favorite approaches that require little or no actual arranging but still deliver a ton of beauty. (And if even that's a bit too daunting, opt for impressively realistic faux florals.)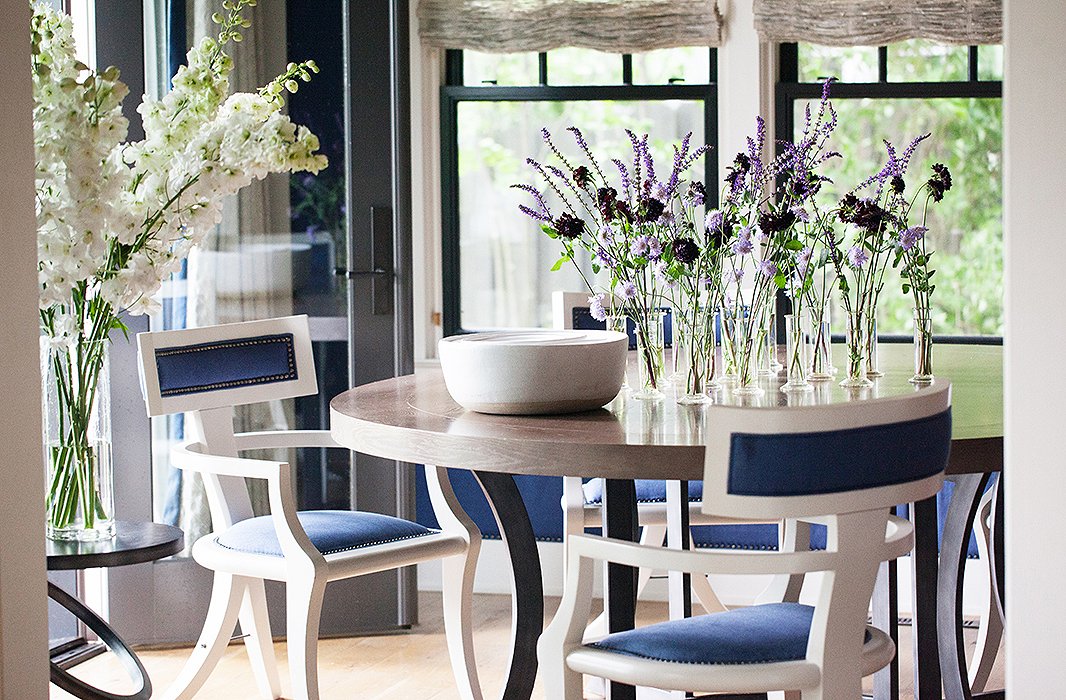 A Dismantled "Arrangement"
If the prospect of composing the perfect multiflower arrangement sounds too daunting to bear, give this alternative a try. It combines the ease of a bud vase with the visual impact of a full-on arrangement. Gather together a number of small, narrow vessels (matching shapes is totally optional, but all glass is a good way to go), and simply place a few stems cut at different heights in each one—the more vessels the merrier. The number of stems you'll need per vase depends on the type of flower and the vessel width, but be sure to leave the stems long enough so the flowers stand at least 2 inches above the rim. Queen Anne's lace, pincushion flowers, dahlias, and poppies all look great in these loose groupings. We especially love this as an alterntive to a traditional centerpiece.
Tip: Don't discount your glassware when looking for vases. Juice glasses, tall and narrow tumblers, and even champagne flutes can double as ideal vases.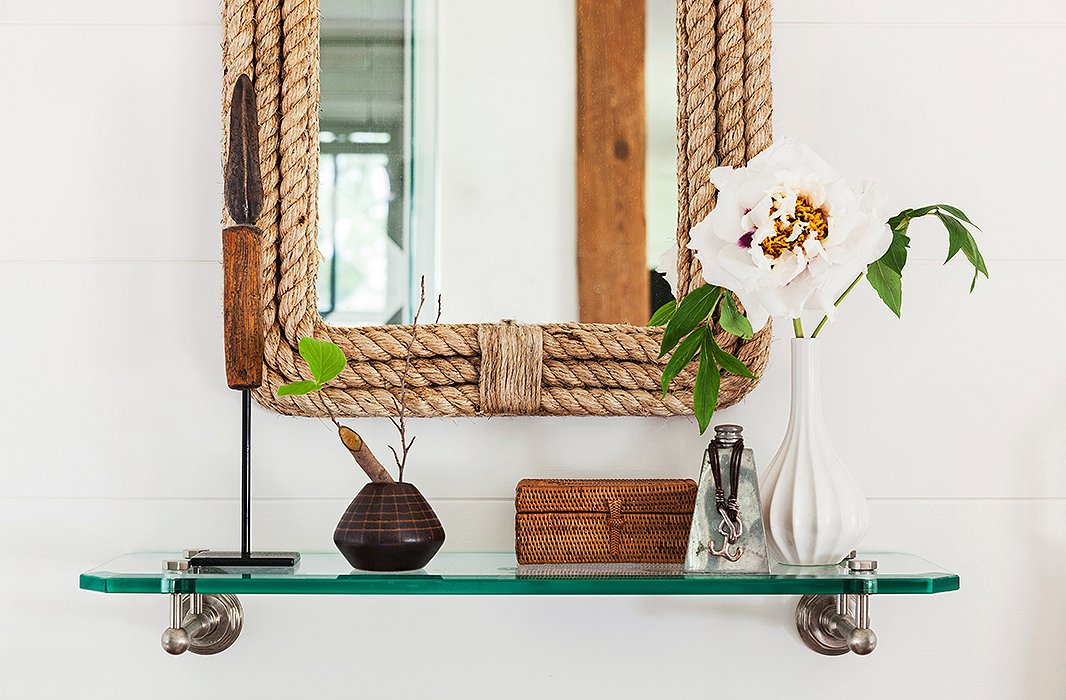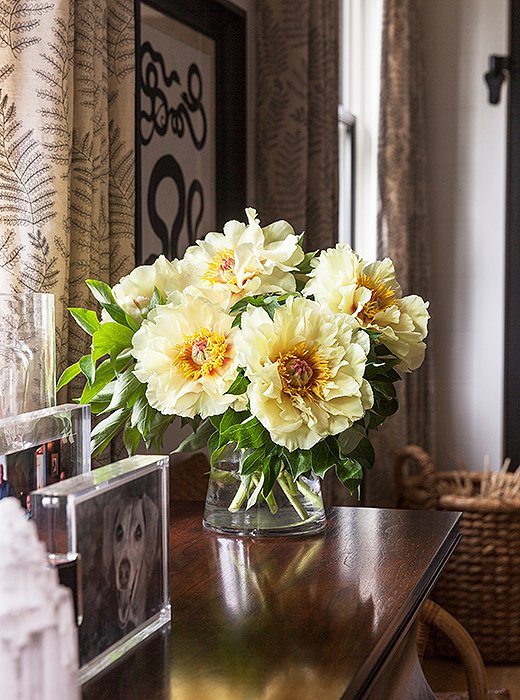 A Mega-Bloom Approach
The large blooms of flowers like peonies, garden roses, and dahlias make it easy to get away with very little (or no) arranging. A single stem of any of these flowers placed in a bud vase is all you need to dress up the bathroom or the bedside table. The other approach we love is to buy a ton of one type of large-bloom flower. Once home, gather the stems in your hand, making sure each bloom faces out and is clearly visible, then trim the stems depending on the height of your vessel, and place the whole group in water, trimming a bit more if needed.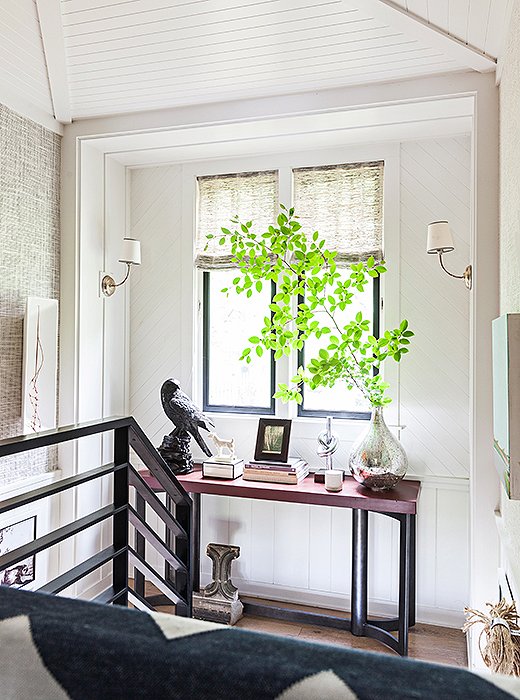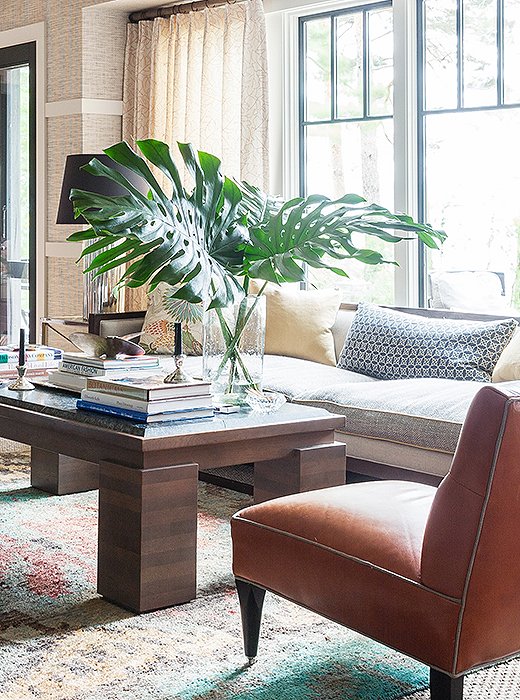 Branching Out from Flowers
Leafy branches or large leaves of the philodendron variety deliver height, a shot of greenery, and a finished look worthy of any coffee or entryway table almost instantly. For either option, the right vessel is key. Branches do best in something with a narrow bottleneck and a wider bottom for stability. Large leaves require something tall and somewhat narrow to complement the weight at the top. Besides ease, branches and leaves have the added benefit of longevity and are fragrance free—good news for anyone sensitive to scents.