Lining a lampshade with wallpaper is a quick way to bring color and pattern to a room. Here's how to create this sophisticated element of surprise.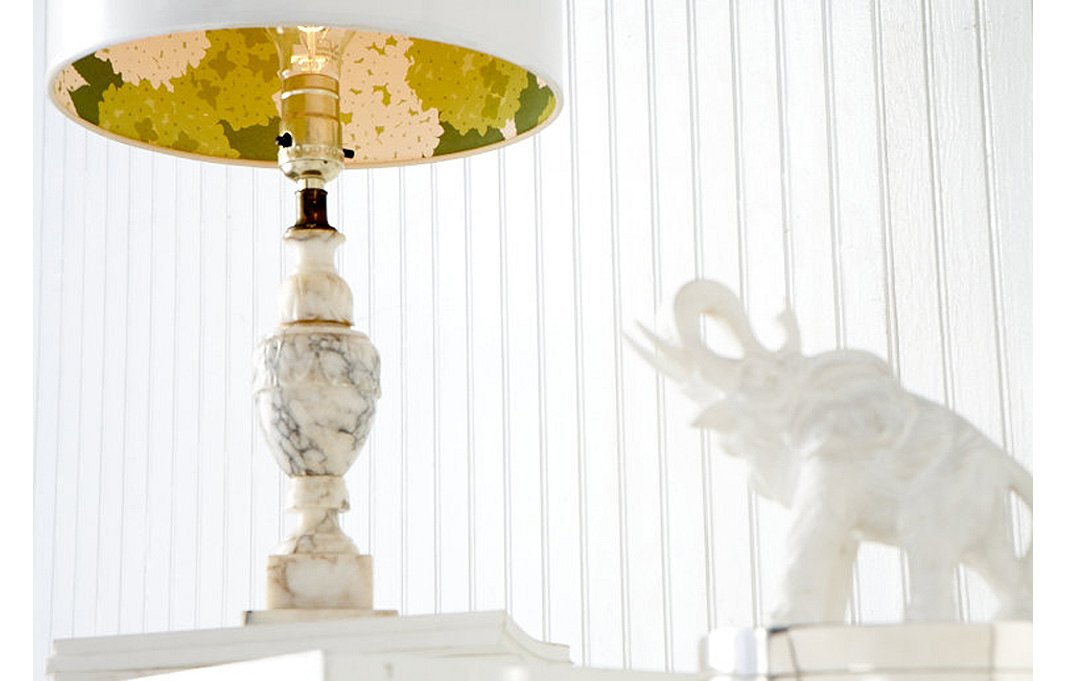 What You'll Need:
A lampshade
A tape measure
Wallpaper (enough to fit the inside of your lampshade) and, if the wallpaper isn't self-adhesive, glue
A ruler
A pencil
Scissors
How To:
Measure the height and circumference of your lampshade. (We chose a drum-shape shade because the top and the bottom are the same circumference, making it the easiest shape to work with.)
Use a ruler and a pencil to draw a rectangle the same height and length (this equals the circumference) of your shade on the back of your wallpaper, adding 1/2 inch of overlap for the seam.
Cut out the rectangle. Position the wallpaper inside your shade to make sure it fits, making any adjustments if necessary.
Wet the wallpaper according to the manufacturer's instructions. Line the shade with the wallpaper, matching the paper's seam to the shade's existing seam, and let dry.
Tip: Since wallpaper glue stays wet for a while, it is an easy material to work with. If you don't line your shade perfectly on the first try, you should be able to easily reposition.