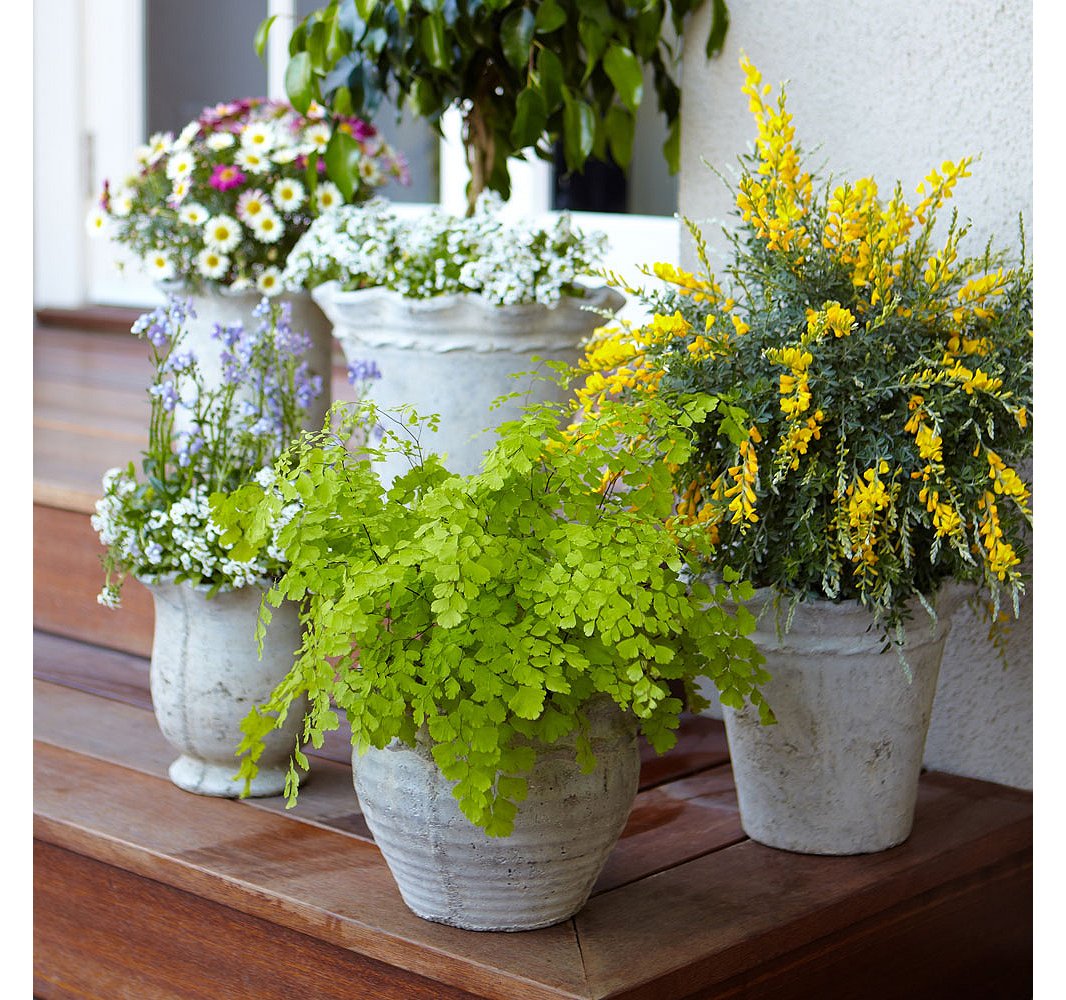 Outdoor entertaining is one of the great joys of spring and summer. Until, of course, the bugs invade. In place of spray and pesticides, try a cluster of mosquito-repelling potted plants. Grouped together near the outdoor furniture on your deck or patio or by a couple of accent chairs on your covered porch, they make a pretty and lush addition to your alfresco landscape while protecting you and your guests.
Most plants that repel bugs possess an herbaceous scent that adds a pleasant aroma to your garden. These plants are generally sun-loving, prolific growers, making them very easy to care for. Among the most popular (and loveliest): lavender, marigolds, and good news for enthusiastic cooks, basil, mint, rosemary, and sage.
We are fans of the "thrill, spill, fill" gardening motto. When choosing plants it's nice to feature a tall plant (this is your "thrill"), fronted by both an abundant midsize plant (your "fill") and a lower-growing plant that creeps so it "spills" over the edge.
In warmer weather, potted plants dry out faster than plants in the ground. Make sure to water them often.