A classic neutral sofa is a blank canvas for decorating: By swapping out the surrounding furnishings and accents, you can take it in any design direction you please—and easily change up your look whenever the mood strikes. Here, we're breaking down three different (but equally chic) setups. Read on and get inspired to give your own sofa a quick style refresh.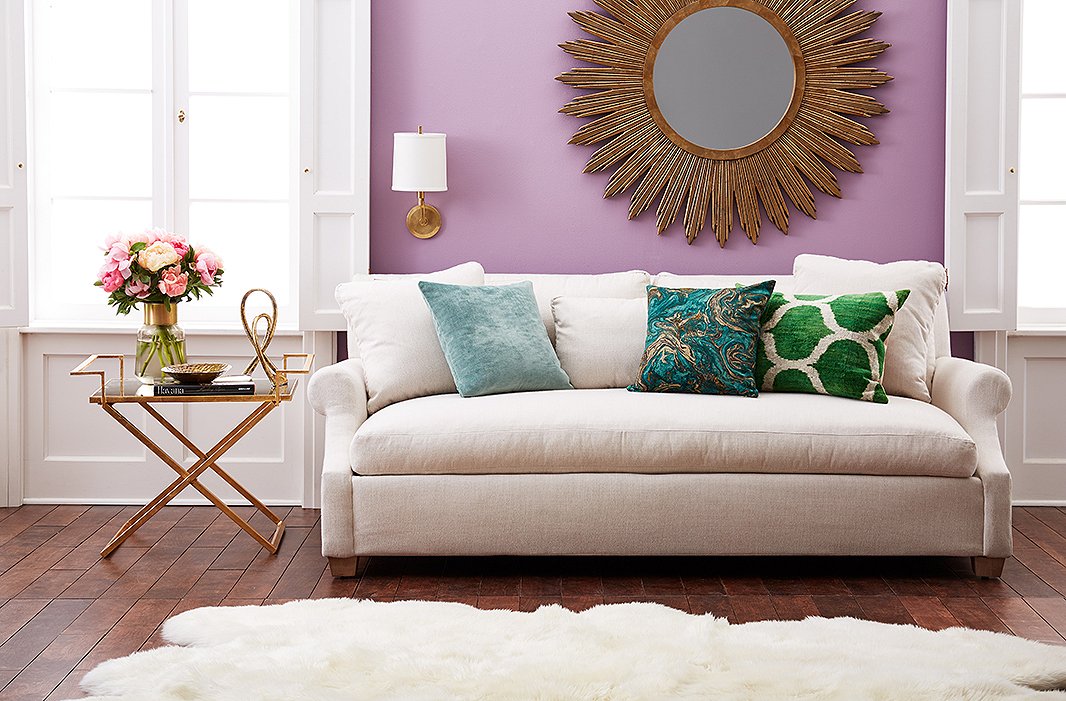 Polished Glamour
With a dash of bold color and a little luxe texture, this classic roll-arm sofa takes on a glamorous, feminine feel. We started by layering in metallics, including a gleaming gold side table in a chic X-base design, decked out with sculptural accents in gold, glass, and brass. Above the sofa, we chose an oversize sunburst mirror (similar to this one) to create a dramatic focal point. And in lieu of a floor or table lamp, we opted for a single classic brass sconce. Not only does it free up precious space next to the sofa, but it also adds an elegant, formal feel to the space.
As for textiles, pillows in lustrous textures and rich hues (soft velvet, jewel-tone greens and blues) make the neutral sofa feel utterly sumptuous. The final element? A plush sheepskin rug, our go-to for creating a lavish look anywhere.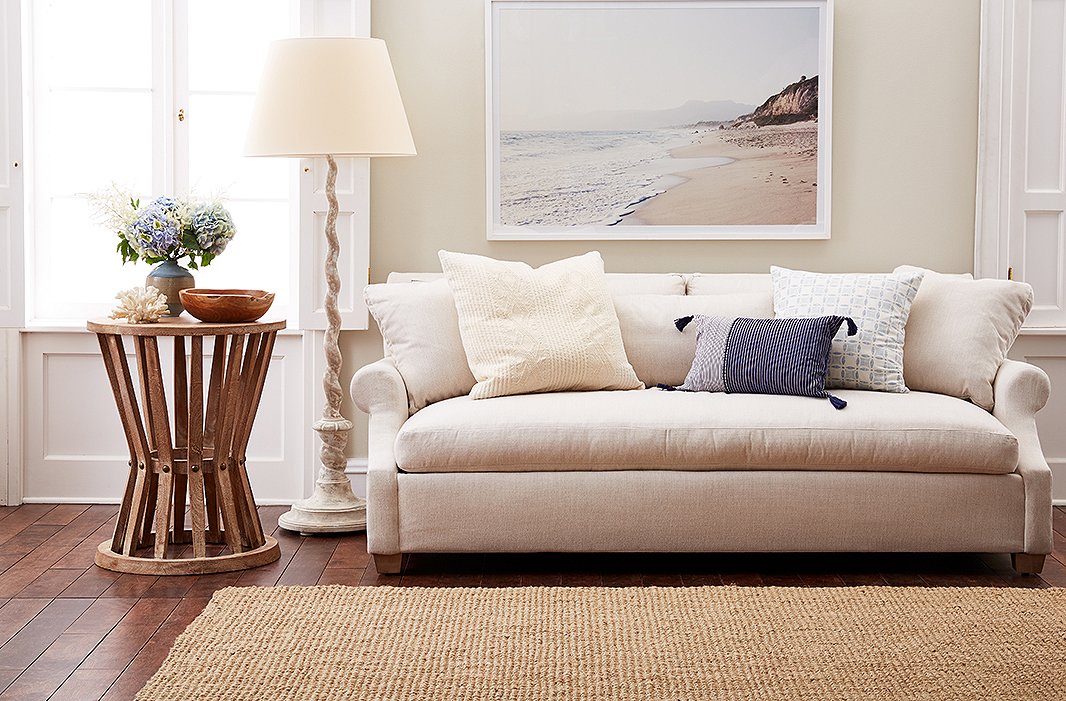 Coastal Calm
Love a laid-back, seaside feel? Pair that same classic sofa with a mix of airy hues and natural textures and you have an instant beach-house vibe. Here we chose a round, slatted side table in weathered wood (trimmed out with brass nail heads in a nod to nautical style) and a floor lamp in a rustic whitewashed finish. A mix of relaxed textiles—blue-and-white pillows in soft linen and cotton, a nubby natural-fiber rug—feels inviting and summery. And above the sofa, a dreamy oversize beach photograph pulls the whole look together.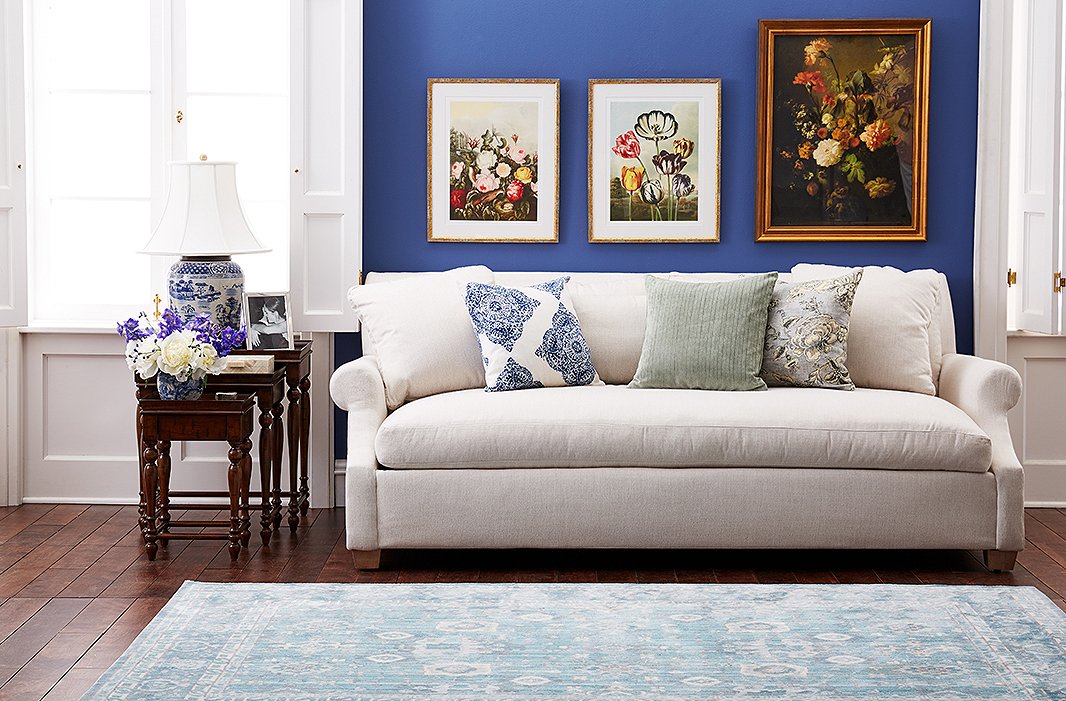 Traditional Beauty
Lean into the sofa's classic lines with handsome accent furniture and graceful details. A set of heirloom-worthy nesting tables in a dark cherry finish gives the space a rich look, especially when topped with blue-and-white chinoiserie and elegant accents in silver and bone. Classic textiles dress up the sofa even more: A traditional rug adds silky, lustrous texture, while muted velvet, soft floral, and medallion-motif pillows subtly enliven the neutral upholstery.
The finishing touch? A trio of timeless botanical prints, set within in gilded frames. Tip: Try hanging a matched set in an asymmetrical arrangement to tone down the formality just a tad.