What was once a sparse room smattered with stickers is now a serene kid's space with adult appeal. "I had never really quite furnished it," says actress Lucy Liu of her son Rockwell's playroom, describing its former state as a kind of piecemealed limbo scattered with toys. And perhaps this was fine; after all, it's not as if Rockwell were bothered by the lack of storage or the artless walls. But after seeing her friend Zanna Rassi's polished playroom Lucy knew she needed to make a change.
So she did as Zanna did and called on One Kings Lane Interior Design to help her transform the space. On deck for the challenge was designer Nicole Fisher, who used Rockwell's creative nature as her primary source of inspiration but steered away from the bold colors and exaggerated forms one might associate with a toddler's room. Instead Nicole focused on what he and Lucy needed for the space to function—storage, seating, places to get creative—then fine-tuned her approach with a sophisticated and soothing color palette in line with the rest of the apartment's decor. Read on to see the result and how delegating to a decorator helped Lucy as a busy mom.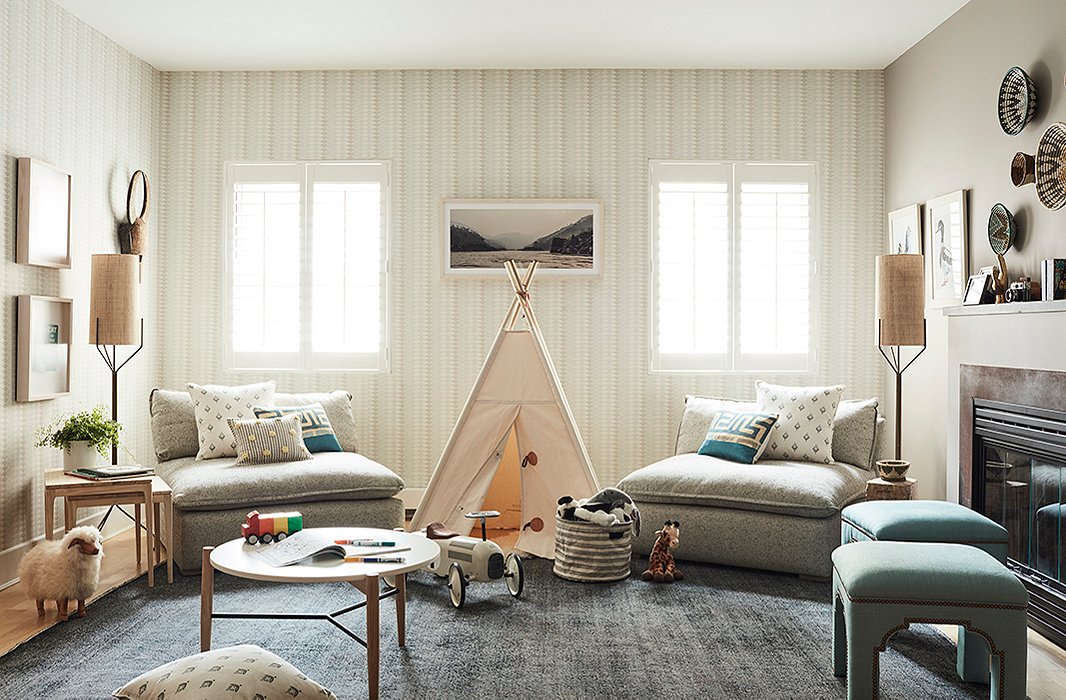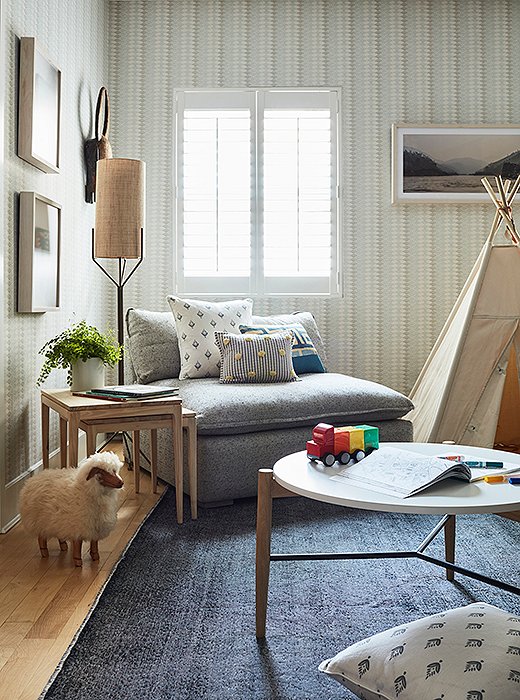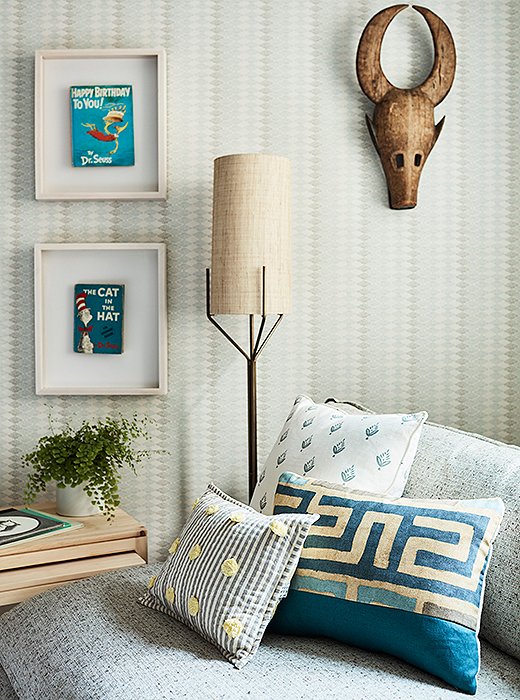 A Space for All Ages
Lucy and Nicole worked together to achieve a look that worked for adults and kids alike. "We didn't want it to look like a school with letters on the walls and a palette of red, yellow, and blue," notes Nicole. "It needed to be sophisticated—the kind of place where you wouldn't mind having a few friends over for a glass of wine." To do this, they went with a neutral palette complemented by warmer tones and textures. Tribal masks and Moroccan baskets were hung, reflecting Lucy's desire for a space representative of multiple cultures. "It's a look I couldn't have achieved on my own," she says, "and Nicole's involvement allowed me more time with Rockwell, being a mom."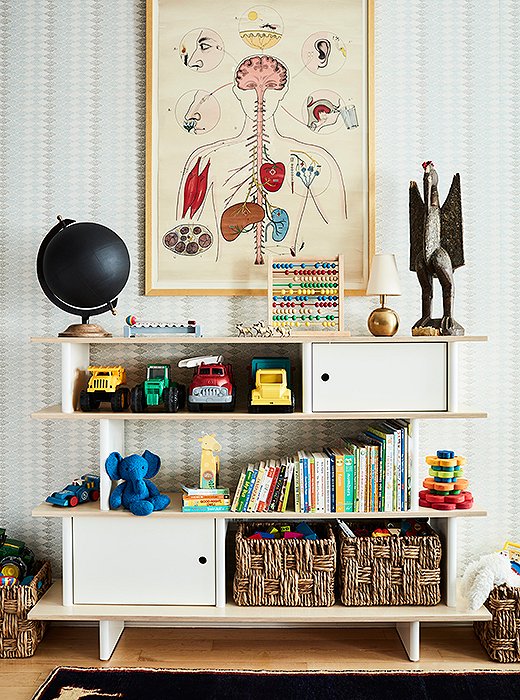 This project is something we started working on a while ago, and it was definitely worth waiting for.