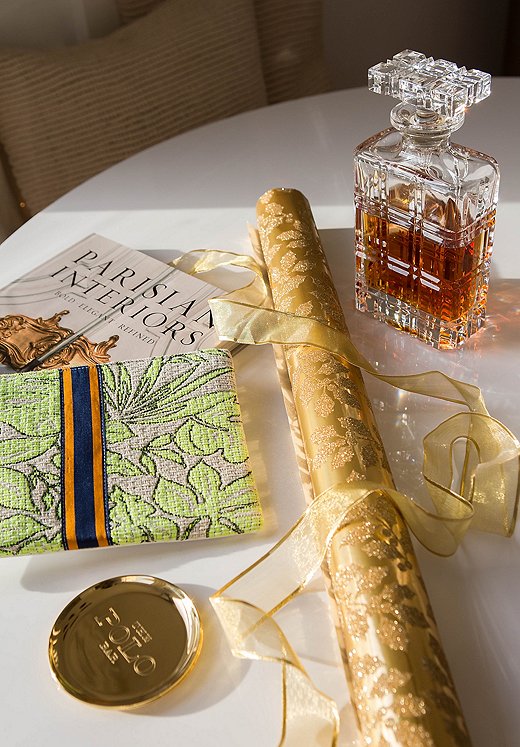 How do you make any gift extra special?
Big or small, I think gifts with attention to detail, charm, and character make for the most thoughtful gifts. I also try to find items that scream the giftee's particular taste.
What's your favorite holiday tradition?
Last year my boyfriend got everyone onesies to wear on Christmas morning. That, and champagne for breakfast…
What are you most looking forward to this holiday season?
We're hosting Christmas for the first time in our lives, so it's a really exciting year for us. Our home has never looked so festive, and it'll be so nice to spend our holiday break at home in San Francisco.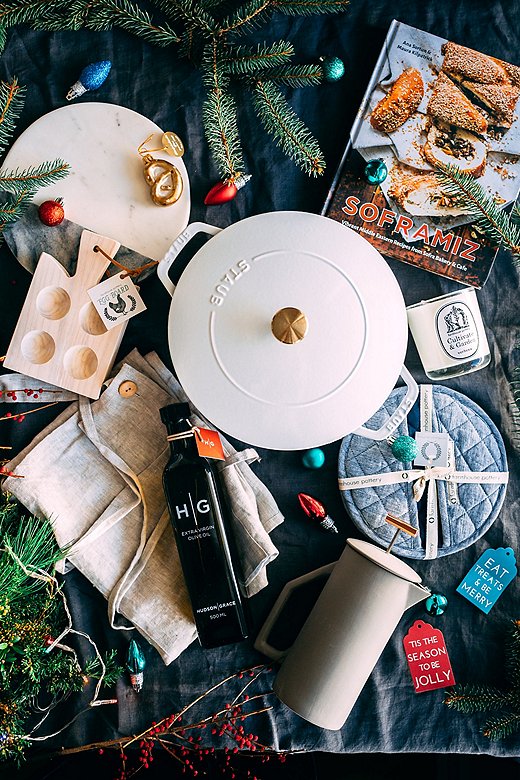 What's your favorite holiday tradition?
I have to pick just one? My favorite would probably be holiday cookies—I love putting on my favorite festive records and spending an entire day baking away. On a more personal level, my mother and I always spend one day in downtown Chicago shopping, seeing the tree and windows at Macy's, and enjoying a potato pancake from the German market, the Christkindlmarket. I really look forward to that day every year.
Who's the hardest person on your list to shop for?
My aunt. She has fantastic taste but a full apartment in Chicago, so it's always a struggle to find something that won't clutter up her home and will be useful.
What's your go-to hostess gift for holiday parties?
A box of Frango mints or a rosemary bush decorated like a holiday tree (which is perfect both for decoration and for snipping rosemary sprigs off for cooking!).
How do you make any gift extra special?
My mom always said that the definition of a good gift is "something they'll love but would never buy themselves." This could be something they wouldn't splurge on personally, but it could also just be something they never knew they needed or never knew existed. Find something that meets that rule, wrap it neatly and tie it up with a big grosgrain ribbon and a sprig of holly, and it'll have "special" written all over it.
What's your favorite holiday tradition?
I'm not the biggest eggnog fan, but I absolutely adore bourbon milk punch. I love to make a huge batch on Christmas Eve, freeze it so it gets slushy, and force a cup into everyone's hands after dinner with a little fresh nutmeg on top. Many folks don't expect to like it, but they always do! And it goes great with all the cookies that are inevitably around.
What are you looking forward to most this holiday season?
I was so excited to experience our first Christmas Prelude earlier this month in Kennebunkport. The whole town seemed to turn into a postcard Christmas village the night after Thanksgiving. There was a tree lighting, a dog parade, warm-up huts with mulled wine—and we've had plenty of snow this month, which has made it all extra magical.