Yes, director Nancy Meyers is a filmmaker unequivocally beloved in the design world for the covetable sets of her many films (we're still dreaming about Diane Keaton's living room in Something's Gotta Give), but she's also something even more rare: a highly successful female director in Hollywood. We asked her to share a few life lessons she's learned along the way, her secret to finding balance, and of course, the scoop on the interiors created for her latest film, The Intern, starring Robert De Niro and Anne Hathaway, in theaters September 25!
1. My Golden Rule Is…
"Work hard, don't give up, and did I mention work hard?"
2. My Secret to Happiness
"Being true to myself is essential for me… and seeing my loved ones healthy and happy means everything. And when I'm not feeling my best, I eat chocolate. It does wonders."
3. Qualities I Admire Most
"I love and admire my two daughters, my sister, and of course, my mom—all truly admirable women with big hearts, wonderfully funny senses of humor, and great determination in all they set out to do."
4. The Best Career Advice I've Received
"I once had a movie poster signed by the great director Billy Wilder, and he signed his name and wrote 'KEEP GOING!' I didn't get it at the time, but this is a tough business I'm in, and I think his advice was to keep at it… Don't give up, and believe in yourself."
5. On Women and "Balance"
"It's hard to find the balance, isn't it? And what works for one person may not work for another, so you have to find what works for you and your family. And over time, all of that shifts, as your kids grow and you get older… It's a constant balancing act, especially for women. Gloria Steinem and Sheryl Sandberg both talk about the importance of men in the family, and when men support us, the balancing act becomes easier. I think they're both right."
6. How I Find Balance
"My family helps me stay balanced, for sure. When I get lost in work, which is easy to do when making a movie, just talking to them and being with them helps ground me. I made The Intern in New York, and I was gone for six months. But a day didn't go by that we didn't FaceTime. That was invaluable. Just seeing their faces and hearing them laugh and telling me what was going on in their lives meant the world to me… staying connected!"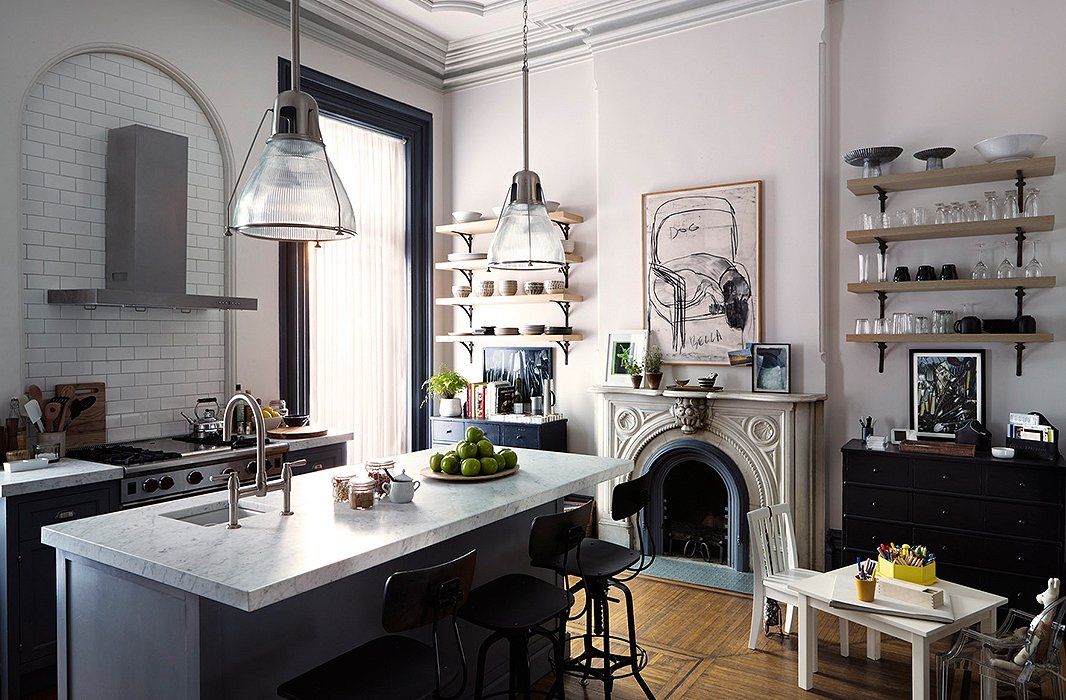 7. Leaving Love Stories Behind (This Time)
"After Something's Gotta Give, The Holiday, and It's Complicated, I was ready for a change of pace. I felt a bit written out on love stories but still wanted to write about a relationship, and I found writing about friendship really interesting. What makes two people bond in that way? And so I set out to write about a friendship between Robert De Niro's character, a retired widower who finds being retired difficult and volunteers to be an intern at a start-up, and Anne Hathaway's character, the founder of the start-up where he does his internship. Once I put Bob in that environment, I had him working with the other interns, who were all in their 20s, and I got the chance to talk about men and how they've changed so dramatically in my lifetime. I've personally lived through the changes we women have gone through from the '60s until today… but what about the men? The focus in many ways hasn't been on them, and where are they now? And how do today's women match up with today's men? I found that an interesting topic to explore."
8. Inside The Intern's Interiors
"Anne Hathaway's character, Jules, is the founder of a website that sells women's clothing. Because she's in fashion, we assumed she had a good sense of style and probably bought quite a few things from One Kings Lane! Jules lives in a brownstone in Brooklyn with big beautiful trees lining her street. We wanted it to be the home of a young family with the kinds of furniture and belongings young families might have: some midcentury pieces, black-and-white photography, Moroccan rugs, and lots of toys! We painted the walls of her bedroom a beautiful rich dark gray, which seemed cozy and inviting. And in her kitchen, open shelving, no upper cabinets. I love that look. It feels very modern."
Steal the look of The Intern!