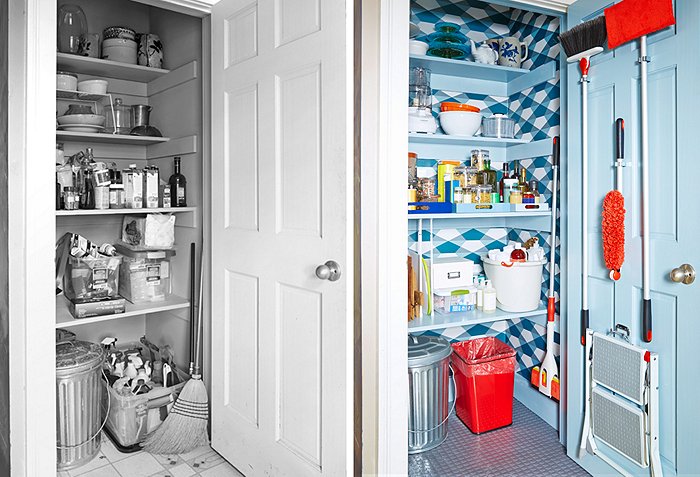 1. DIVIDE AND CONQUER
To reduce visual clutter and quickly find what you're looking for, organize categories of items (dishes, cleaning supplies) on separate shelves.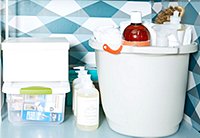 2. RETHINK CONTAINERS
Remove items such as napkins and sponges from their store packaging, and use pretty buckets and bins to store them.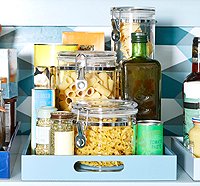 3. USE A TRAY AS A TOOLBOX
A tray provides a hit of color and easy access to a group of ingredients or tools (say, for baking or barbecuing) that you frequently use together. Just put it out and get cooking.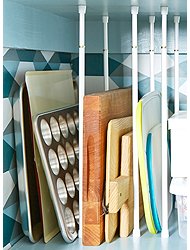 4. CUSTOMIZE YOUR STORAGE
Easy access to tools is key to a cook's efficiency (and sanity!). Columns of tension rods keep unwieldy items like cutting boards, serving pieces, and cookie sheets neat and easy to grab.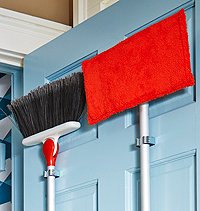 5. DON'T FORGET THE DOOR
Install hooks, clips, and baskets to take advantage of this valuable real estate for storing cleaning tools and other often-used items.