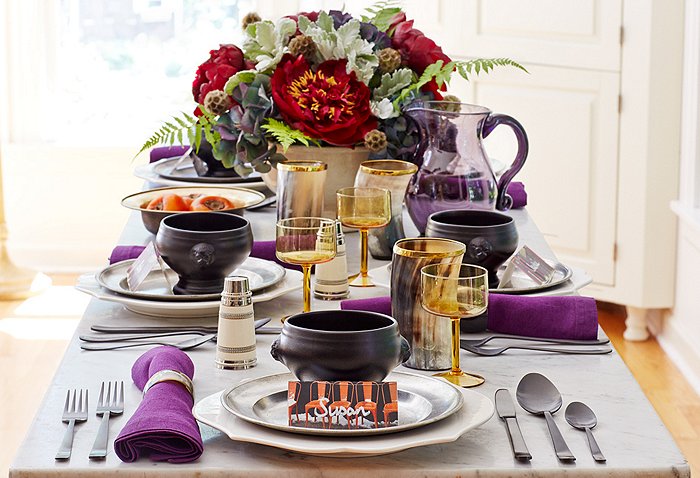 Susan's Thanksgiving tradition? Not having one. From her guests to the tableware, our co-founder likes to keep things fresh by approaching each year differently. This year she'll be working an unexpected combo of purple and yellow and playing up personal touches such as place cards created from photos she snapped on a shopping trip to Paris.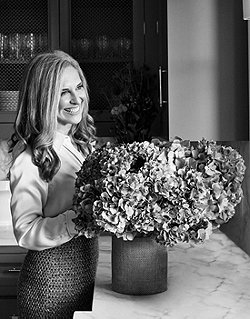 When it comes to the decor, where do you begin?
I'm kind of addicted to going to the flower market. I'll start there and let my findings influence the colors, shapes, and textures of the rest of the table.
How do you approach the tableware?
I spend time on the details—linens, glassware, trays—playing with combos until I see the perfect mix.
Do you have any kind of pre-dinner plan?
We typically set up a bar in the living room so that guests can mix and mingle and have a drink. My husband, Bob, is a great bartender!
What do you do the day after Thanksgiving?
I love an autumn picnic. It's like an elevated tailgate with the best leftovers of the year.
" the_sub_field( 'quotation' ); ?>"
— the_sub_field( 'quote_attribution' ); ?>