For just about every sign of the Western zodiac, 2022 promises to be an improvement upon the past few years (hooray, Age of Aquarius!). And that improvement extends to your home decor. Whether you're a believer or a skeptic, you're sure to find inspiration in what we believe the stars suggest for you and your living space in the year ahead. 
Aries (March 21-April 19)
There's a lot of change headed your way in 2022, especially during the second half of the year. Don't fear it; embrace it! Of course, it's easy to feel unmoored amid all this flux (or rather, amid all these opportunities), so be sure that your home is a grounding, reassuring retreat. Surround yourself with comfort: faux-fur throws, Egyptian cotton bedding, a plush-pile rug you'll love stepping onto barefoot, a cushioned headboard for when you watch TV in bed…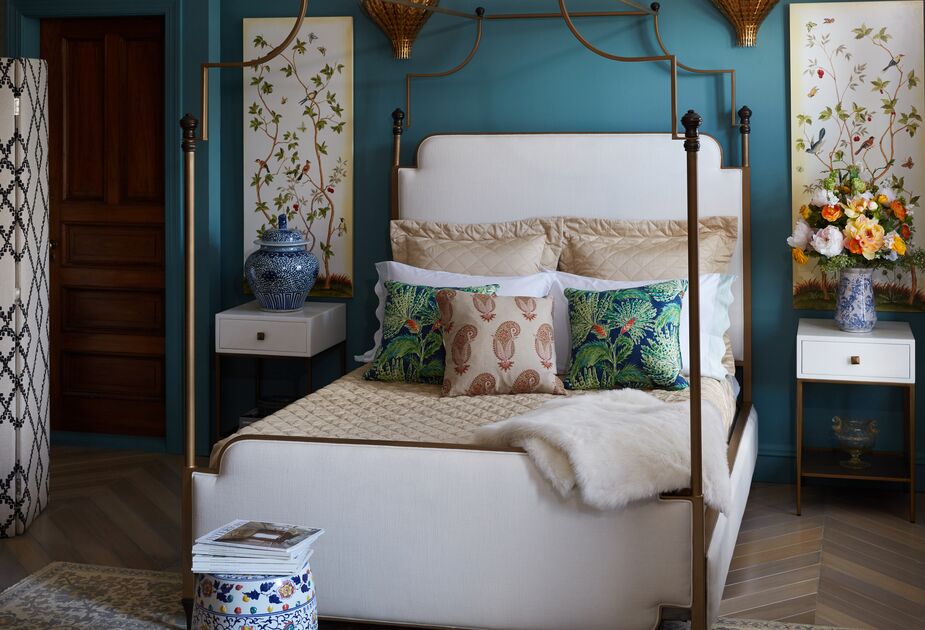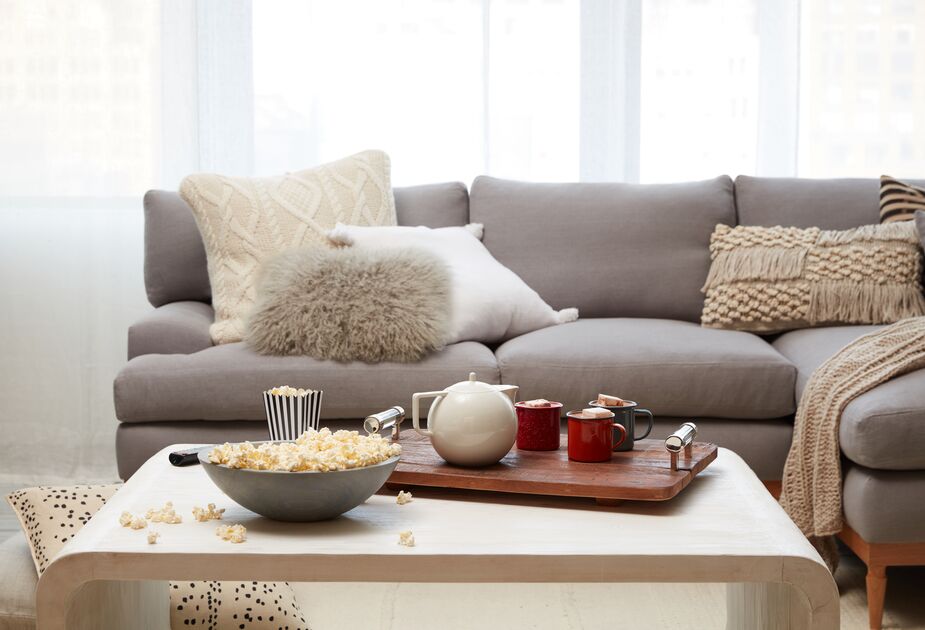 Taurus (April 20-May 20)
In 2022, Taurus will be lucky in love—and in other aspects of life as well. If you're single now, you might not be by year's end. And if you're already in a relationship, this might be the year you decide to expand your family (with a child, a pet, a neighbor you "adopt" as an honorary grandparent…). So make your space a welcoming one where you and your nearest and dearest can relax without worry. Stain-resistant performance-fabric upholstery is a must, as are durable and low-maintenance indoor/outdoor rugs (and be sure to use rug pads beneath them to prevent slips). For fuss-free entertaining, try virtually shatterproof melamine tableware; you'll be impressed by how many styles are now available.
Gemini (May 21-June 20)
This is a big year career-wise for Gemini. That means more money and financial stability, but also devoting more time to work. If anyone knows how to make business pleasurable, though, it's you. Whether you have a dedicated home office or catch up after hours in a corner of your bedroom, make sure the space is not only comfortable and functional but also a place you don't mind spending time in. That means swapping out your old folding chair for a proper desk chair, making sure you have adjustable task lighting, and dressing up your surroundings with fresh art—maybe landscapes of exotic locales to motivate you as you work?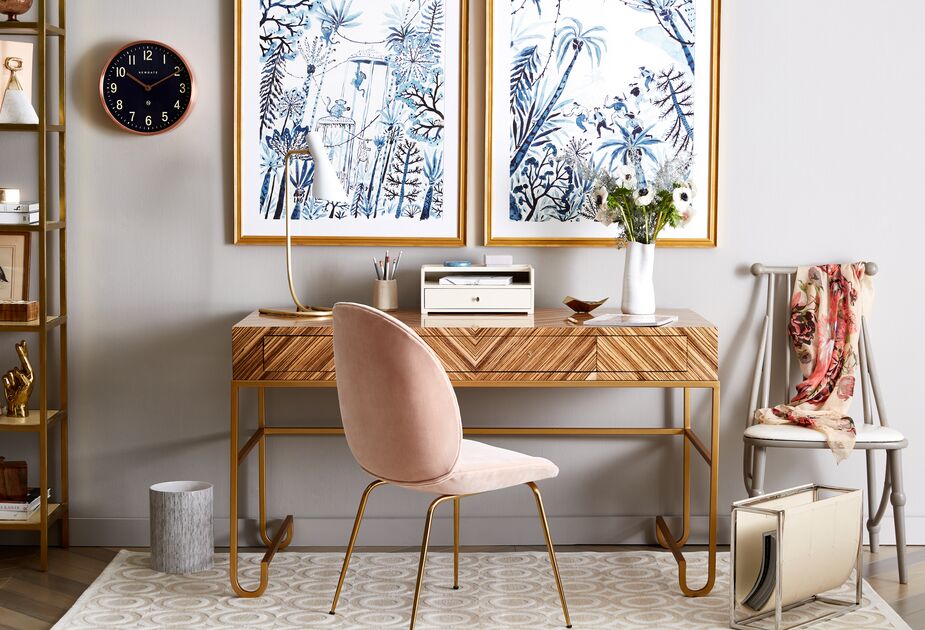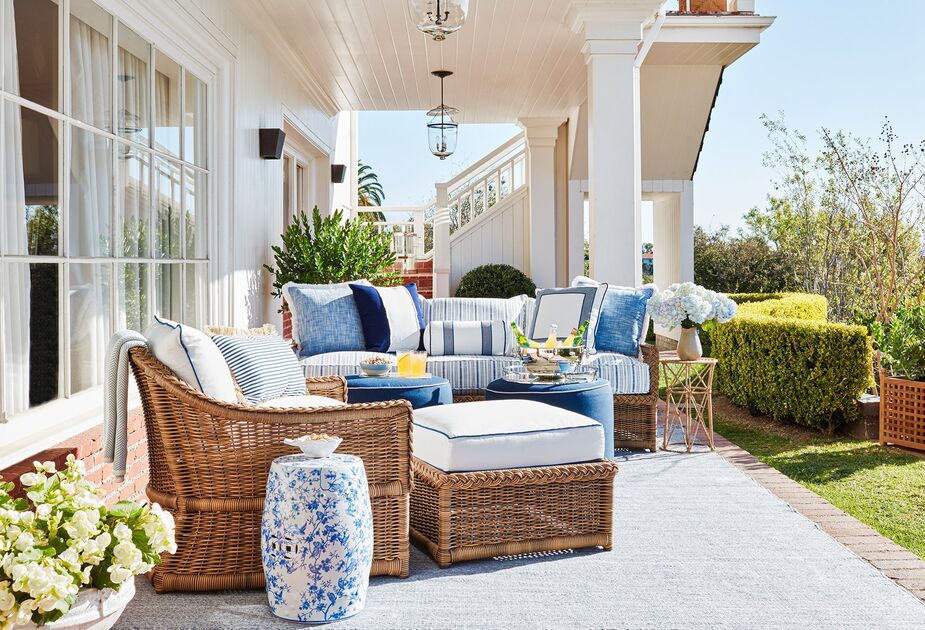 Cancer (June 21-July 22)
The past few years were particularly uncertain ones for Cancer, but things will finally settle down in the second half of 2022. Spend the winter and spring getting your relationships and your home in order so that by summertime you can kick back and enjoy. In particular, you might want to spruce up your outdoor spaces now—with a luxe chaise for lazy-day lolling, a table for gathering with friends, planters to dress up your deck or balcony. Then once the warm weather rolls around, you won't have to waste a minute of it.
Leo (July 23-August 22)
While Leo is generally a fan of the high life, in the latter half of the year you'll also discover the joys of quiet evenings in, particularly with a special someone. That may mean refreshing your home to make it conducive to cozy nights. Now's the time to be sure you have a sofa or sectional you can really stretch out on, a roomy (and even sexy) bed, and dining chairs that encourage lingering over romantic dinners for two. Fortunately there are plenty of options that still allow you to indulge in your unique, even extravagant style.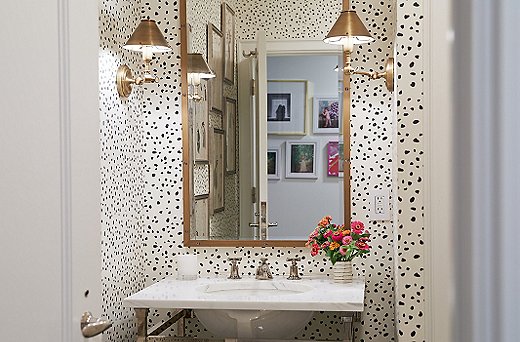 Virgo (August 23-September 22)
It's time to shed your risk-averse mentality, Virgo, and take a few chances. They could be large changes (switch careers, move across the country) or smaller ones (try out for a local play, say yes to every blind date). Let the risk-taking extend to your home as well. You might find that, say, hanging animal-print wallpaper in your bathroom or adding a few jewel-tone accents to your otherwise neutral living room is just the small risk you need to take on the way to more life-transforming ones.
Libra (September 23-October 22)
Good news: You'll be reaping some well-deserved financial rewards during 2022. This is the year to finally make those larger-ticket expenditures you've been putting off, whether it's a weeklong stay in a five-star spa or adding an extension to your home. Being a laid-back Libra, however, you might easily postpone taking action during your prime window of opportunity. One way to ensure you don't is to enlist the help of a professional, such as a concierge travel expert or an interior design service.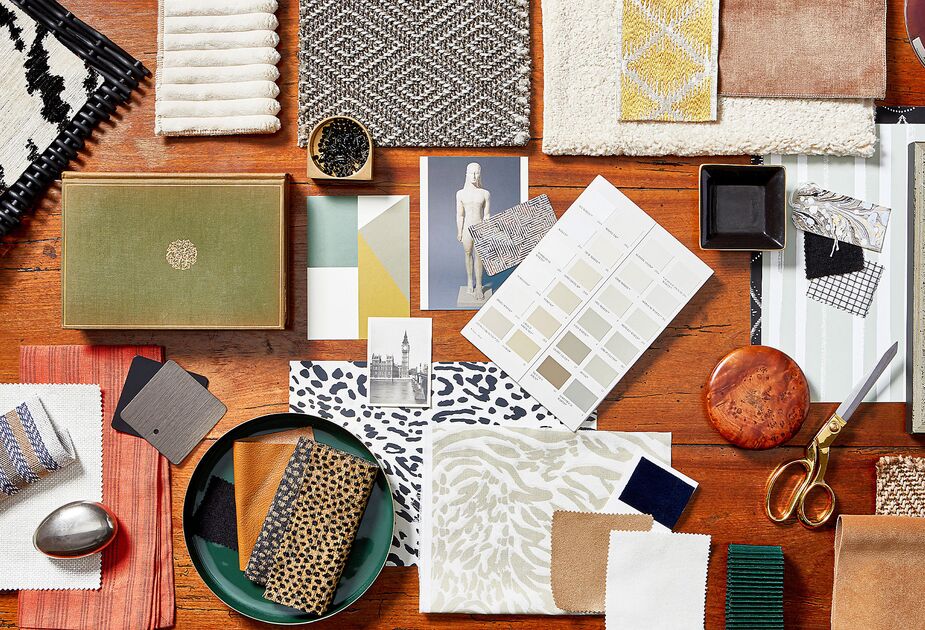 Scorpio (October 23-November 21)
Scorpios have never been afraid of working hard, which is fortunate as the first half of this year will have you putting plenty of time and energy into your career, your relationships, and other endeavors. By autumn you'll be able to ease up and enjoy. Don't be so focused on your longer-term goals before then, however, that you forget to treat yourself well in the short term. Something as simple as a lounge pillow for comfy reading in bed, table linens to refresh your dining area, or plush bath towels will remind you to slow down for a few minutes to enjoy the present.
Sagittarius (November 22-December 21)
This year you'll finally strike the perfect life-work balance (congratulations!). To fully savor it, be sure your home strikes the ideal comfort-style balance. Functional doesn't have to mean blah. Complement that cozy but nondescript seating with colorful pillows or a vibrant footstool; enliven your entry with a gold-framed mirror that's both useful and chic; add a few sconces in your dining room to dress up your walls as well as brighten up your meals. And don't be afraid to introduce a dash of whimsy into your space. Whether it's a vintage canine figurine or a framed New Yorker cover, if it makes you smile it's a welcome addition to your home.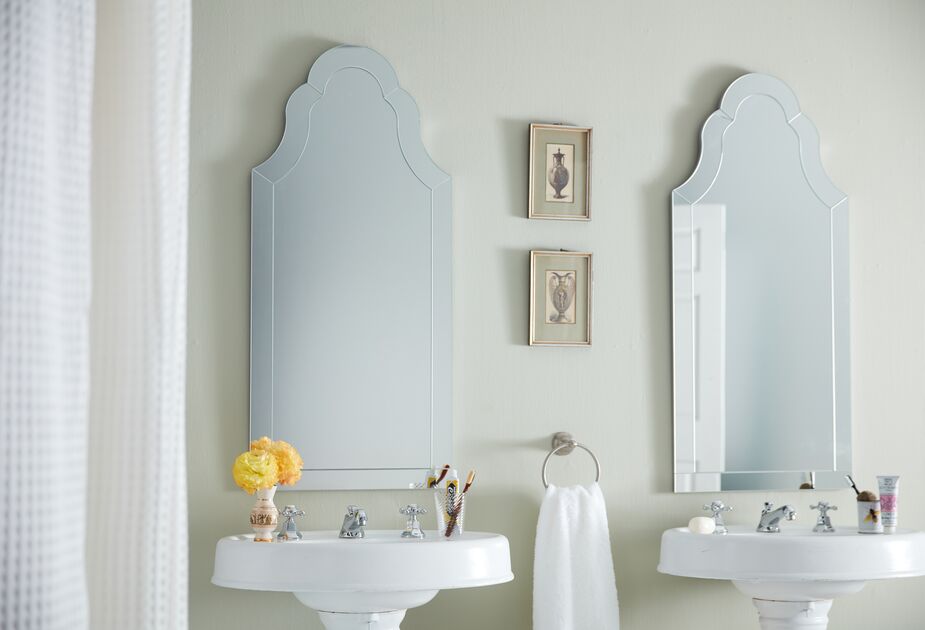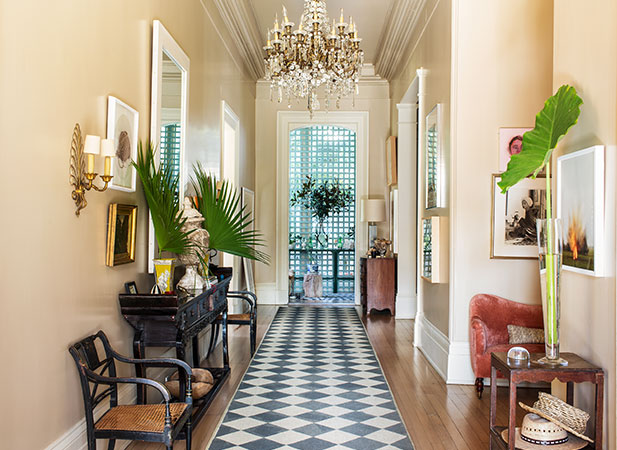 Capricorn (December 22-January 19)
The first half of 2022 won't be all rainbows and unicorns. Take care of your health—eat well, get to sleep at a reasonable hour, try not to let little travails get to you. Then come autumn, you'll be able to relax, revel, and pamper yourself to your heart's content. Don't feel guilty—you deserve it! That vintage Birkin bag you've been eyeing for years? Go for it. That one-of-a-kind rug that you fell in love with the moment you saw it? Why not? And if your budget doesn't allow for something that extravagant, treat yourself to smaller luxuries, such as silk slippers or a crystal-encrusted bottle opener.
Aquarius (January 20-February 18)
Embrace the new, seize the day, and accentuate the positive: Yes, they're platitudes, but they should also be your resolutions for 2022. Surrounding yourself with colors and items you love will definitely help you with these goals. Rules such as decorating your bedroom in pastels and never mixing stripes with dots were meant to be broken, especially by you and especially this year. Above all, don't worry what others might think. Chances are they'll be in awe of your willingness to leave conventional wisdom behind. And if they're not, well, they don't live here—you do!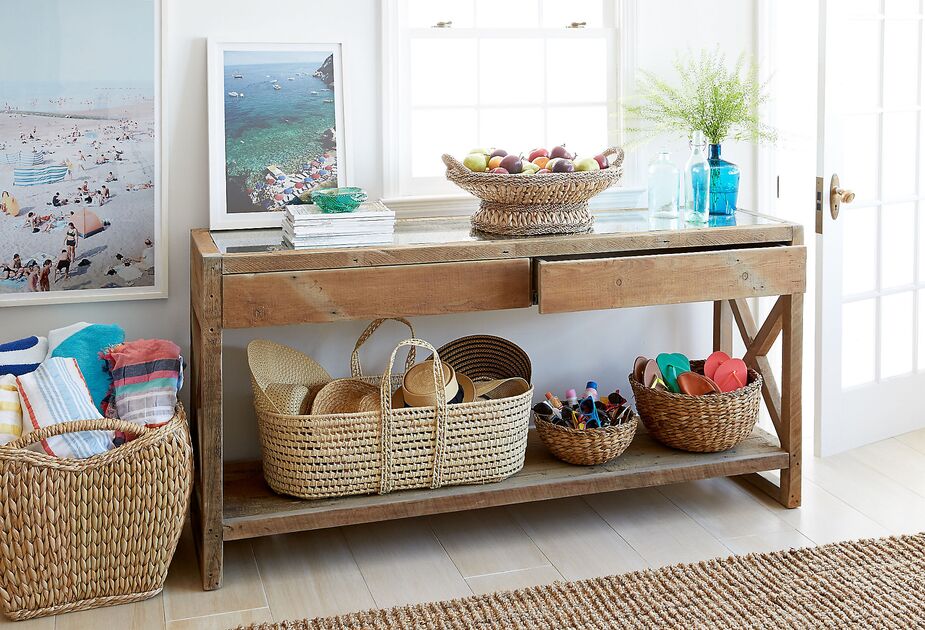 Pisces (February 19-March 20)
The first half of 2022 is especially fortuitous for Pisces in just about every aspect of life. There might be a lot going on, but you're certain to juggle it all with aplomb. After the summer, however, you might need to slow down, take a break, and find joy in simpler activities such as cooking for (or with) friends, savoring movie nights with the kids, and indulging in your favorite hobby, whether that's pottery or lounging in a steamy tub with a favorite magazine. Invest in conveniences that simplify everyday life, such as an extra set of sheets so that you can do laundry less frequently, baskets to help corral toys or craft supplies, or benches with hidden storage so that you can tidy up in a jiffy before friends stop by.