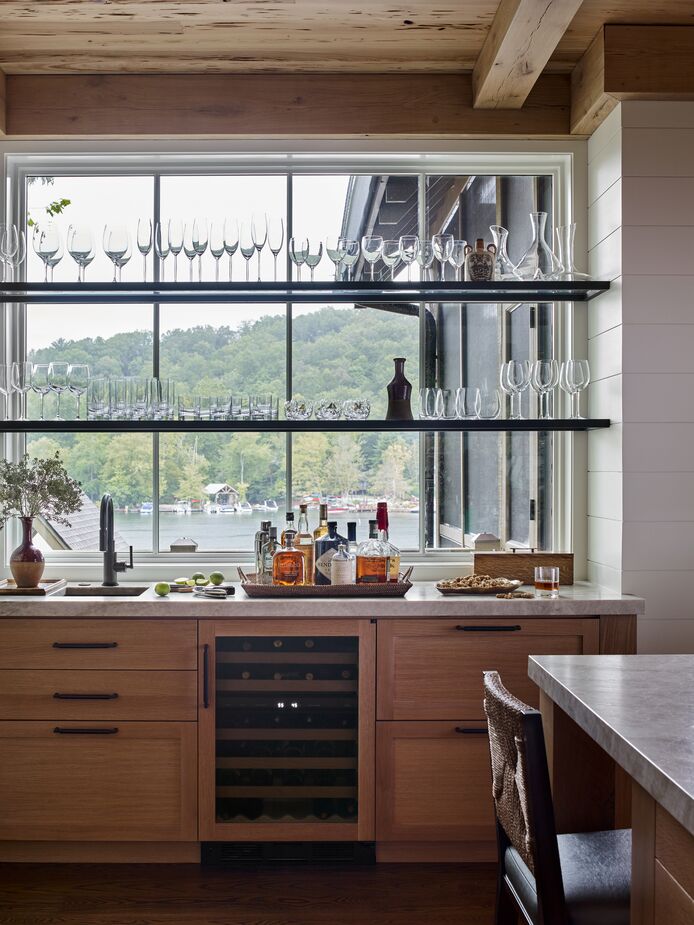 The owners of this vacation home overlooking Georgia's Lake Burton had many happy memories of time spent here with their family. Now that their kids were grown, though, the Charlotte, NC-based couple had to decide whether to sell the property or renovate it to accommodate the next generation. They opted for renovating—which is where Melanie Millner of The Design Atelier came in.
The wife's family had built the home, and her main concern was that the house "still felt like here," Melanie says, "that we did not change it so much that when she walked through the door, the memories were gone."
The most dramatic changes were in the kitchen, which Melanie and architectural firm Pritchett + Dixon gutted and reimagined. "It was a huge transformation," Melanie says. "We had to really talk the client into the steel shelves across the windowpane. They couldn't envision it. It maximizes storage while retaining the view." The master bathroom was renovated as well, and the fireplace received a facelift.
Most of the changes were meant to lighten and brighten the interior. The existing dark wood was painted in shades of white—"That just freshened it up without changing too much," Melanie says—and white oak replaced the stairwell's original pine. They added pecky cypress to the ceilings of the kitchen, living room, and stairway to instill warmth and tie the rooms together.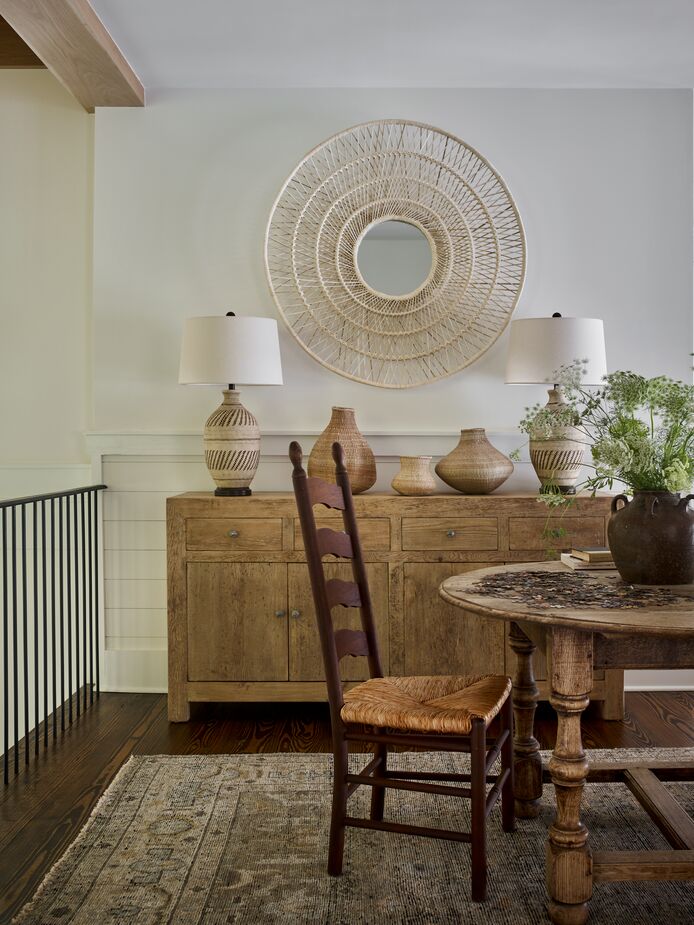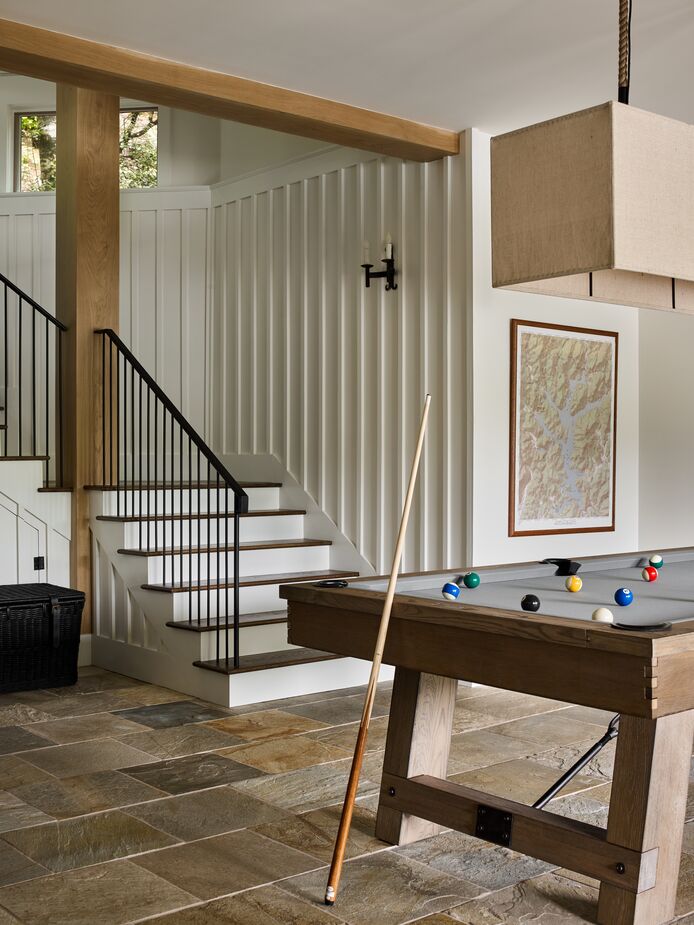 Melanie commissioned custom sofas for the family room and the living room so that family and friends can gather together in both comfort and relaxed style. The soft, neutral palette of the furnishings throughout the home adds to the overall easygoing ambience; it also complements, rather than distracts from, the lust colors of the lake and woodlands visible through the windows.
In lieu of color, what Melanie calls "layers of texture" provide the interior's sense of richness and depth. Wicker baskets, rush seats, stone floors, and linen window treatments offer subtle, inviting contrasts to the home's wealth of wood.
And then there are the finishing touches that the homeowners have had for decades, "all those meaningful things that might not have meant something to anyone else but instill those memories into the house," Melanie says. About a week before the reveal of the refurbishment, she brought them out of storage and placed them throughout.
"When the wife saw a birdhouse from previous years perched thoughtfully on a dresser she burst into tears," Melanie says. "She could immediately sense the spirit of the house and kept saying, 'It feels like me, it feels like me.'" And now the owners and their family are set to make new memories to live alongside the old.