A Worldly, Pattern-Packed NYC Pad
Designer and textiles maven Katie Leede's Manhattan apartment overflows with pieces that come with a lifetime of stories. We especially love how it's the little things that shine big, from her mother's Royal Copenhagen china and the velvet settee that's been "recovered a million times" right down to the mini African figurines.
Lesson learned: "That's a big theme of my life—not throwing out the old but trying to rearrange it so that it feels fresh and usable and practical. You can't hold on to the past, but it's really wonderful to have your memory jogged."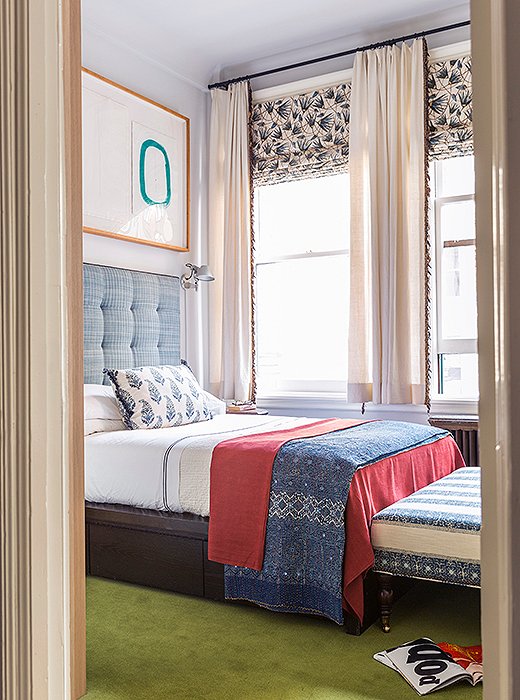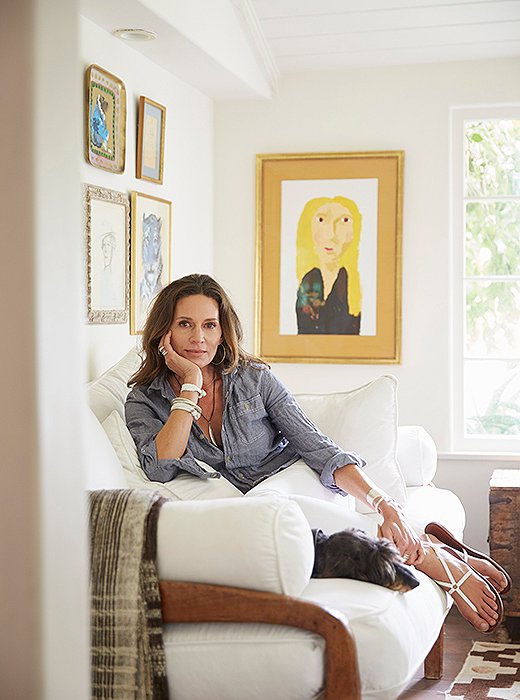 A Charming Mediterranean Oasis
Fashion designer Kendall Conrad's 1942 abode in Santa Barbara, CA, is the definition of sophistication without the fuss. The well-appointed mix of far-flung furnishings, heirloom accents, and high-low art is enviable, but it's Kendall's unhurried approach to life at home that has us sold.
Lesson learned: "It doesn't matter if it's modern or traditional; it just has to be right for the space and mix well. I think good lines work together regardless of when they were made."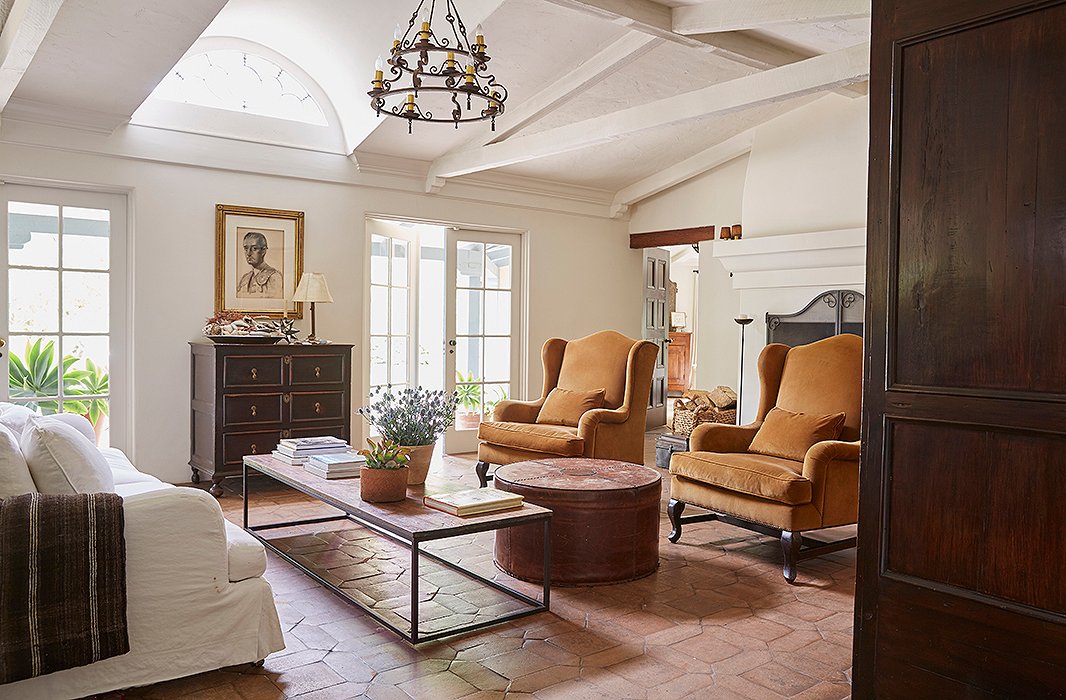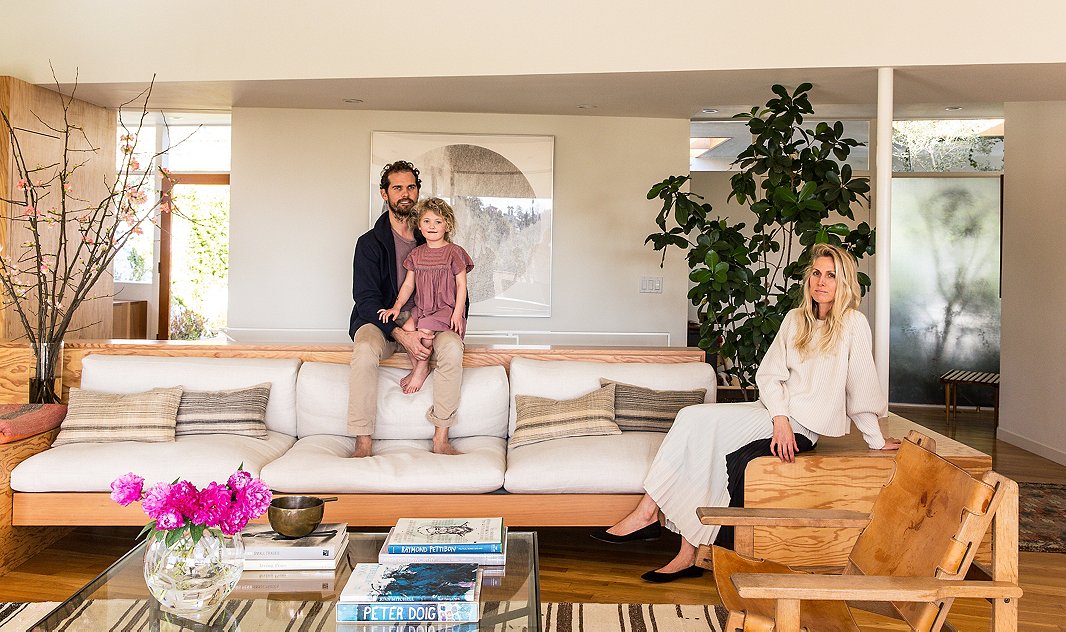 A Clean and Considered Modern L.A. Abode
Fashion stylist Jessica de Ruiter and husband Jed Lind, an artist-designer at Commune, perfectly capture the casual-cool Cali vibe in their modernist 1953 home in L.A.'s Silver Lake neighborhood. The emphasis is on natural materials—travertine stone, Belgian linen, unlacquered brass—as a way to complement the shapes and streamlined forms of their furnishings. Our room of choice? The office—classic California Case Study dream.
Lesson learned: "The home is a nice combination of midcentury but also cozy and accessible because honestly, midcentury isn't always cozy and comfortable."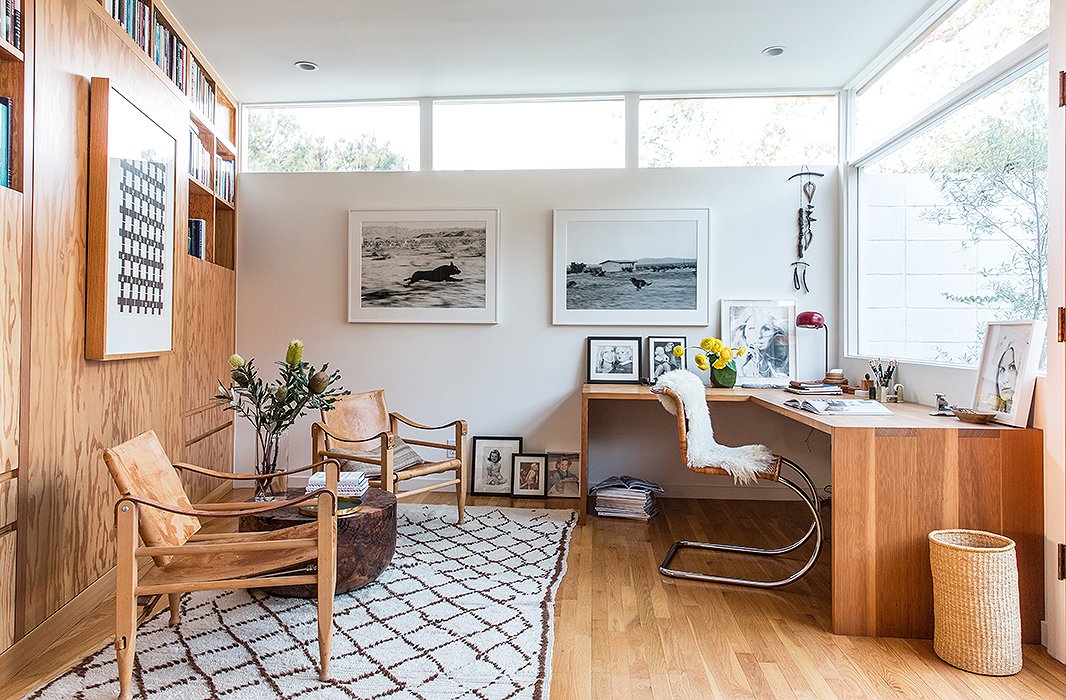 A Breathtaking Ojai Farm
Patina Farm, the sprawling Ojai, CA, farm of designers Brooke and Steve Giannetti, is pure rustic perfection with its relaxed upholstery, weathered woods, and history-steeped artifacts and art. It's all about embracing the timeworn and keeping a serene ambience with soft neutrals.
Lesson learned: "Using neutral furniture comes in handy when you want to move things around to suit your life," says Steve. "A linen sofa can move from a living room into a children's space. A console table becomes a desk in your office."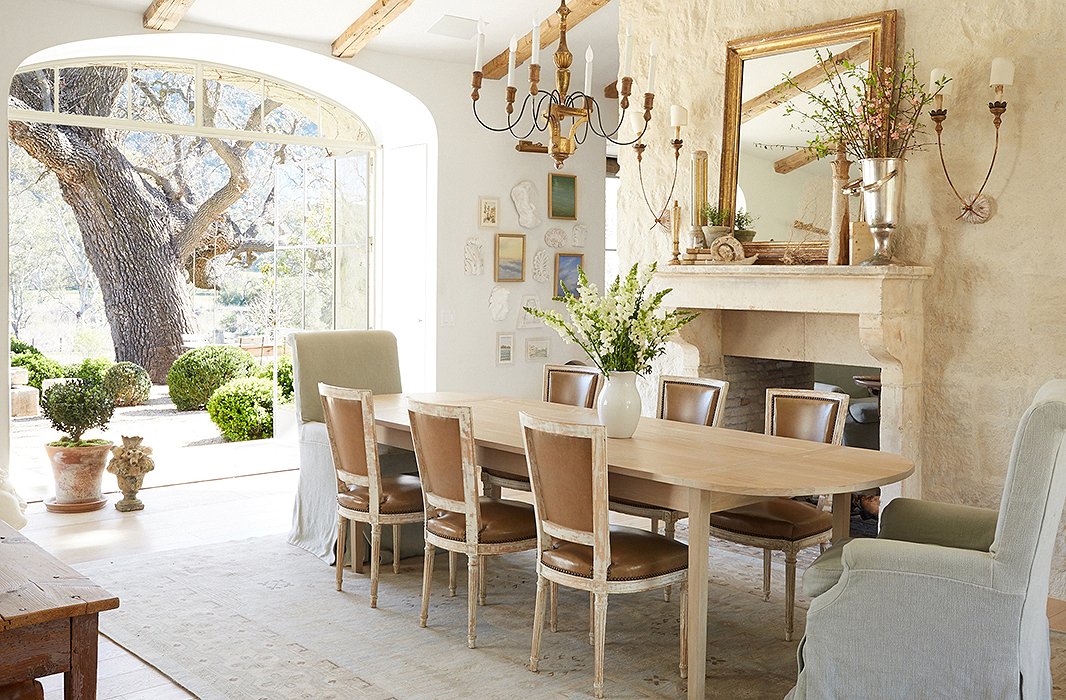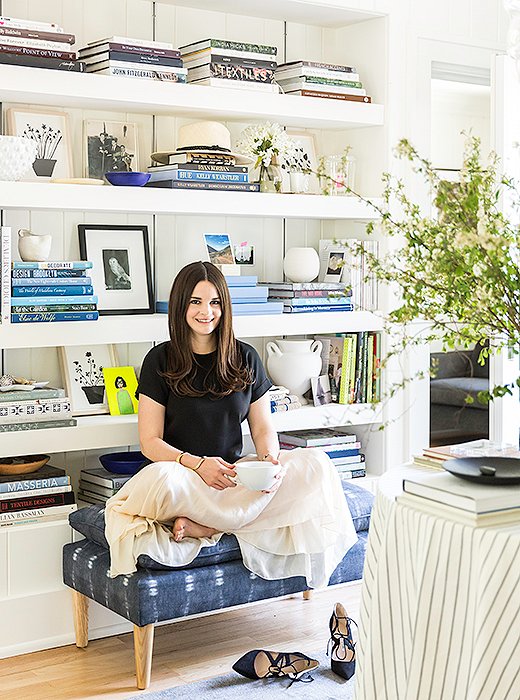 A Chic and Airy Michigan Cottage
Design veteran and editor Michelle Adams found her dream home in Ann Arbor. MI, when she made the decision to leave New York City. There she's fully brought to life her chic and worldly aesthetic—global prints, fashionable art, eclectic accents, and big comfy furnishings that never quite fit inside her former metropolis home.
Lesson learned: "I put modern art in the space just to give it a little juxtaposition between the more traditional furnishings and the art. It's my little happy cave."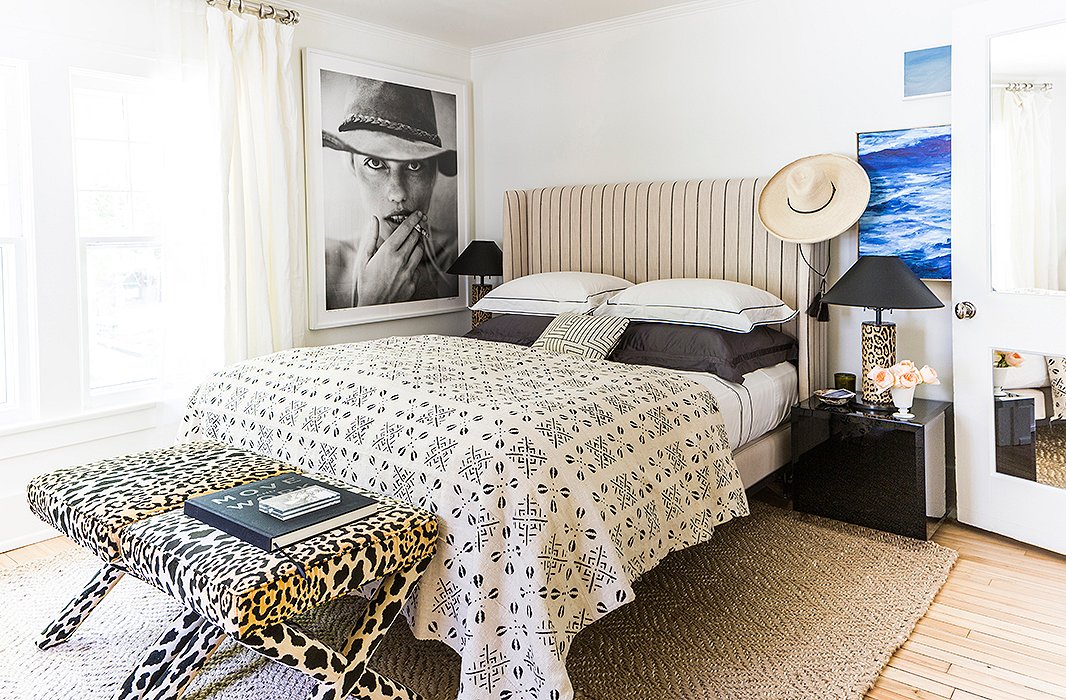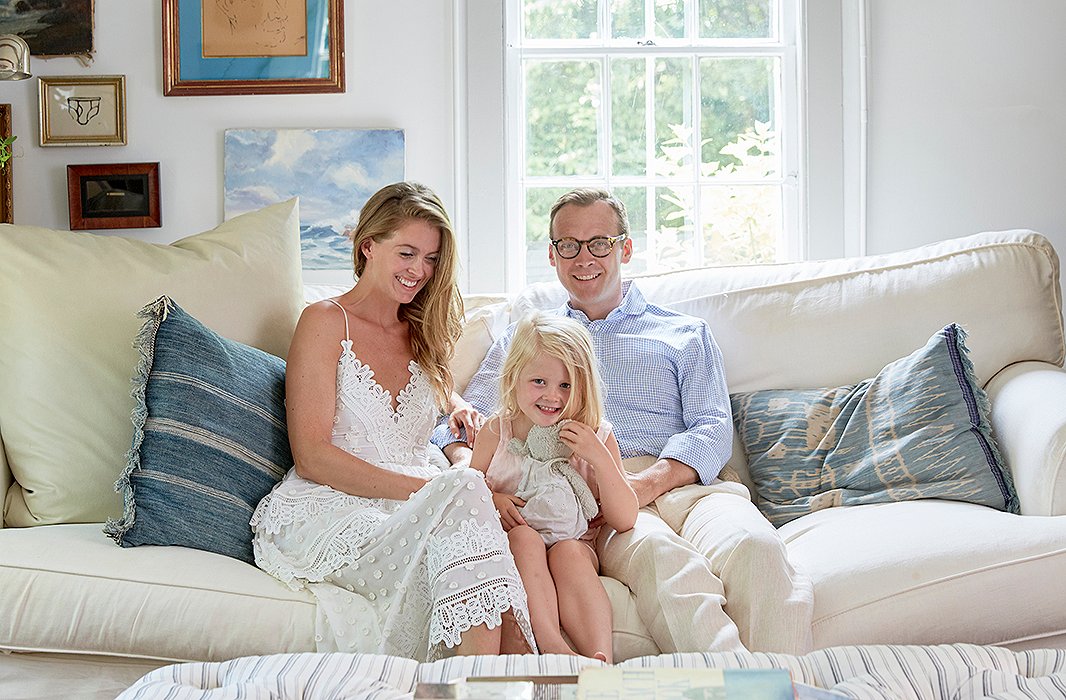 A Modern-Rustic Long Island Beach House
Designer Jennifer Vaughn Miller's charming and tiny weekend house is idyllic—from the picture-perfect facade to the interiors brimming with lived-in linen upholstery, a cherished mix of china and silver, and a stellar collection of vintage art. And it's all offset with modern touches such as the dining room's Sputnik-style chandelier and industrial table. And then there's the to-die-for kitchen…
Lesson learned: "I don't have a particular aesthetic, except I use 95% vintage and antique pieces in all of my work, and they're very carefully curated for the specific architectural context of the home."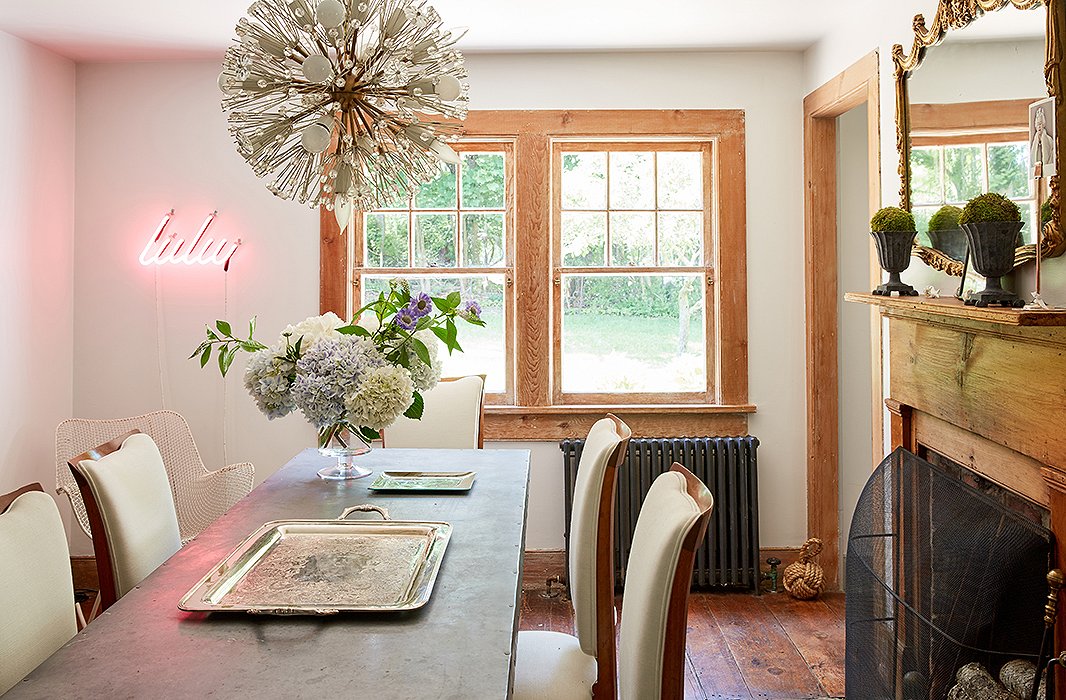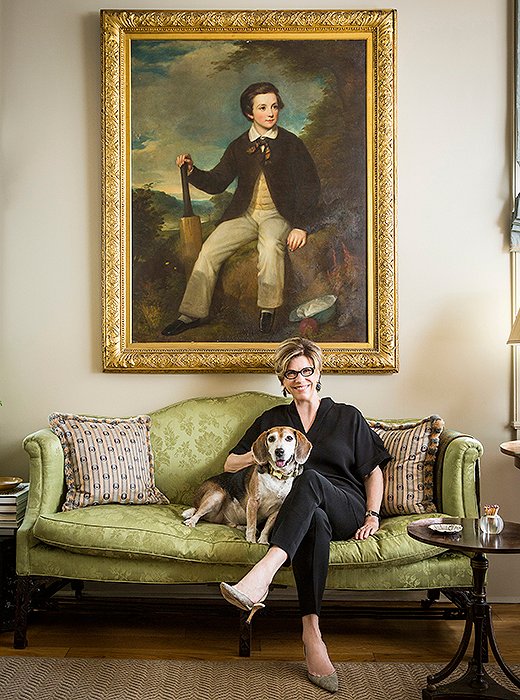 A Classically Elegant New Orleans Home
Author Julia Reed exemplifies Southern grace as does her apartment's "magpie" mix of Old World antiques, majestic oil portraits, quirky accents, and swathes of toile and endless formal seating options. It's precisely everything we expect from the seasoned writer and hostess, whose table (and bar) are perennially party-ready. Did we mention the bar?
Lesson learned: "I'm mixing stuff up that I never thought I would mix," says Julia. "I've got all the crazy things I've collected on my travels, from African baskets and birds' nests to suzanis I bought in Kabul and lots of pieces of French faience pottery… I've become an accidental eclectic."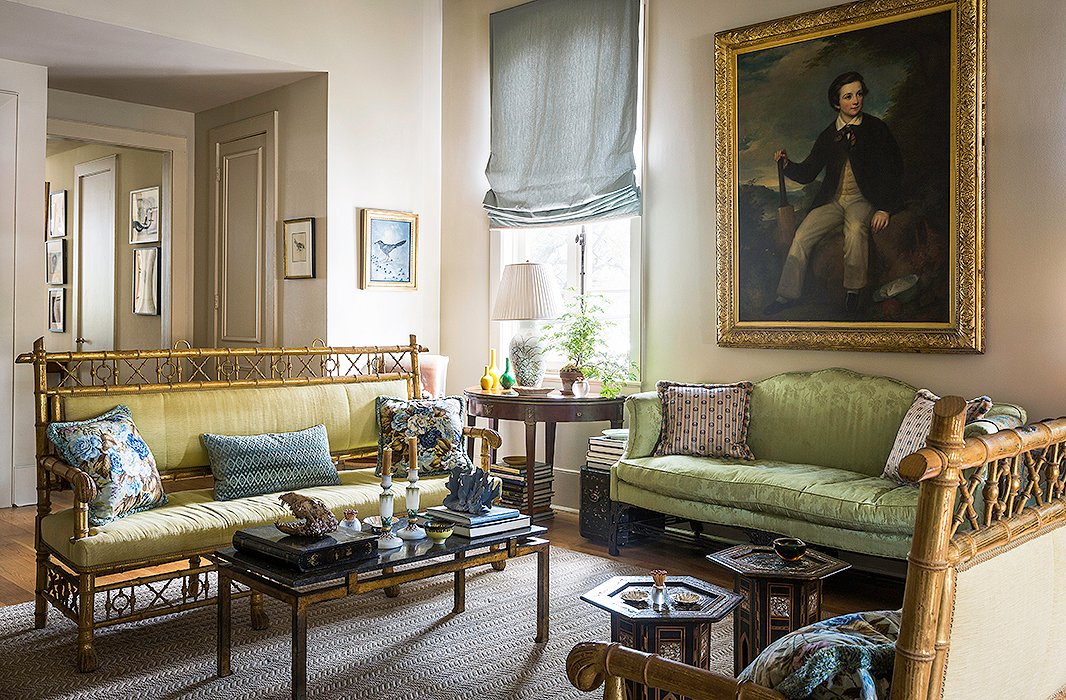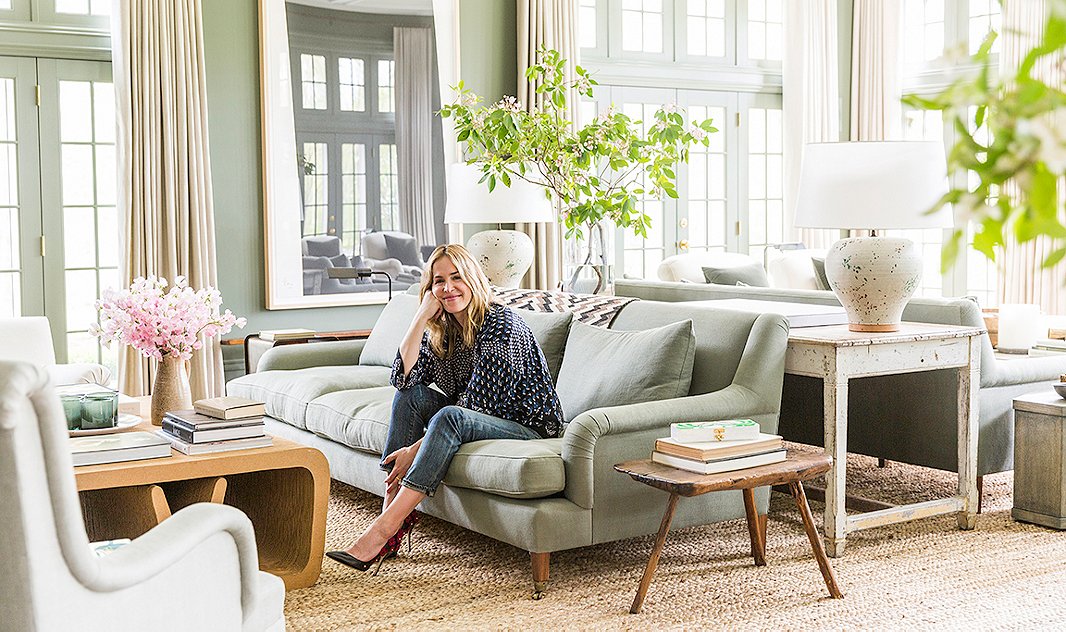 A Fashionable Connecticut Country Escape
Edie Parker designer Brett Heyman's weekend retreat is every bit as chic and polished as her accessories line. She did, however, opt for a more muted palette as a calming contrast to her everyday life and New York City home. The Connecticut abode features sophisticated yet cozy sofas and chairs, layers of rugs, and handpicked black-and-white fashion photographs. The center of the home, though, is the kitchen breakfast nook.
Lesson learned: "In every home, I think, the kitchen is key. People hang out in the kitchen. It's the happy place. It's where people gravitate towards, so I would spend as much energy as you can on the kitchen."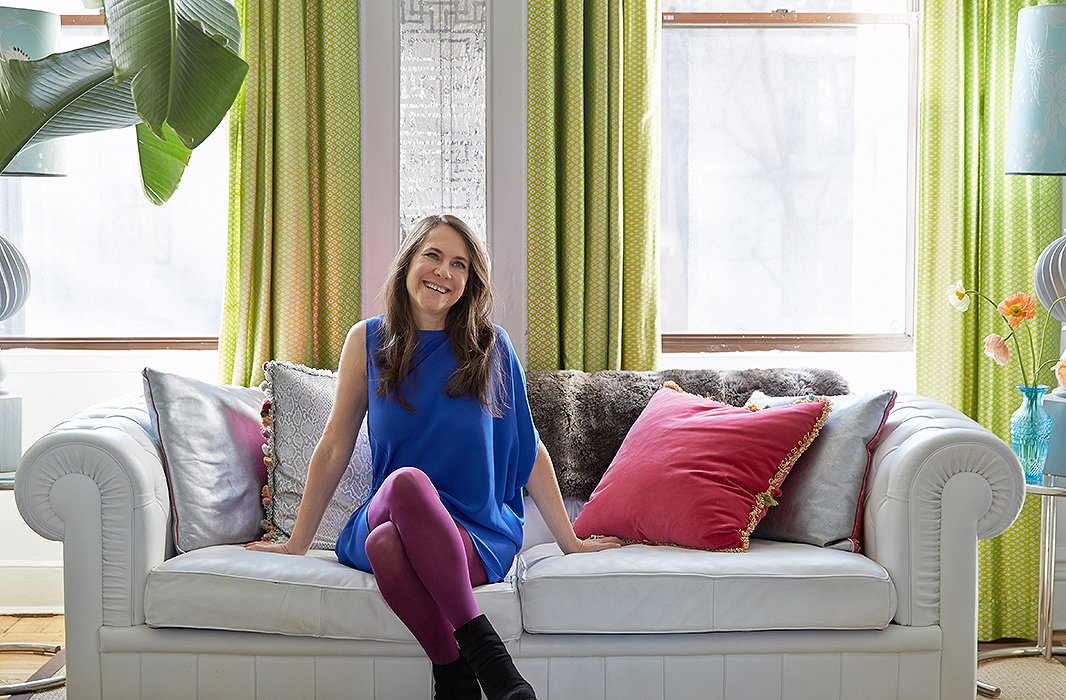 A Colorful and Eccentric NYC Brownstone
Designer Fawn Galli's Brooklyn brownstone is a true reflection of her imaginative sensibility—furnishings in captivating shapes and swirls of colors. There's a clear appreciation for form, function, and dazzling details, such as the silver-sheen wallpaper insets, the sumptuous floral-backed armchairs, and the spindly glass dining room chandelier.
Lesson learned: "I am inspired by fantasy, nature, and the world at large. It all comes together to create spaces that are out of the box, even ugly in an interesting, beautiful way."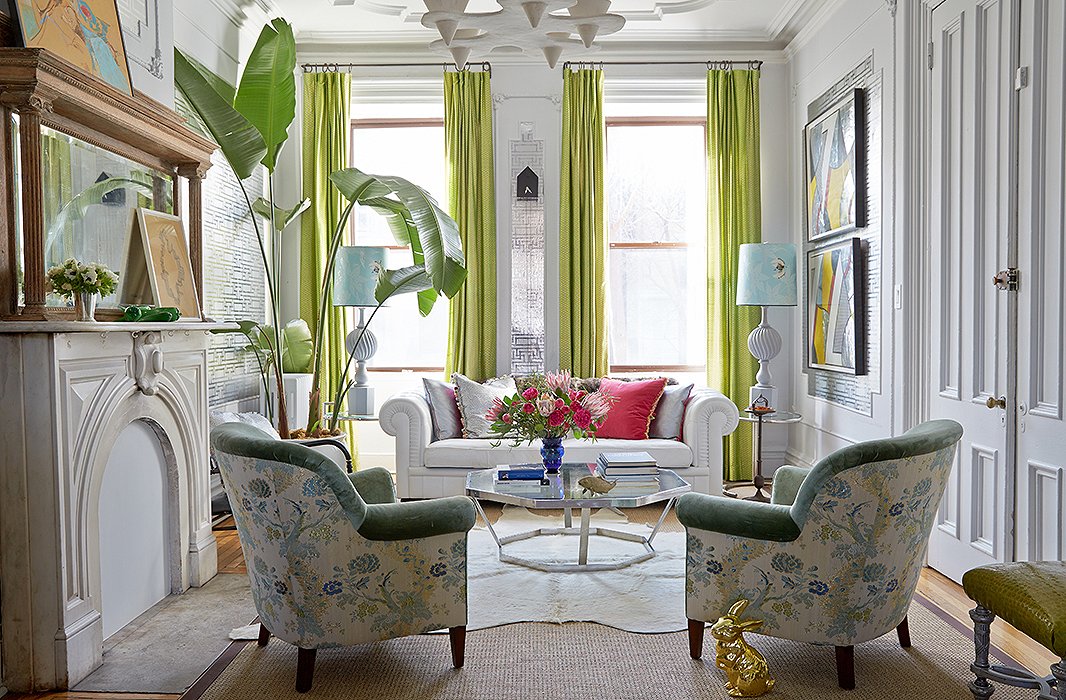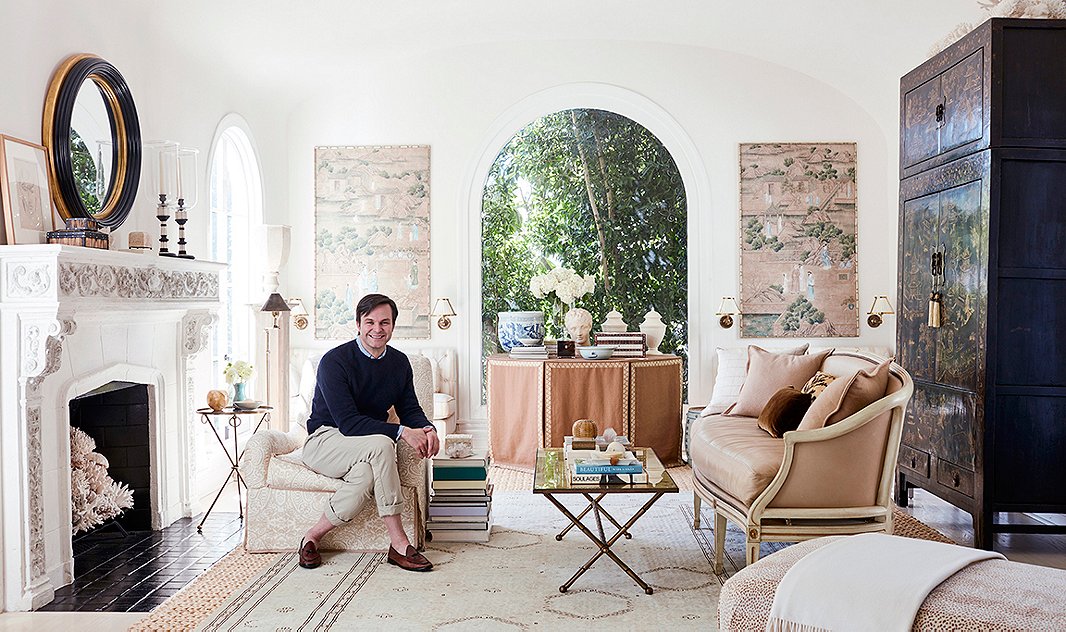 A Light and Sophisticated L.A. Hideaway
Decorator Mark D. Sikes's California bungalow is elegance personified: Classic blue-and-white designs are threaded throughout the home, gorgeous leathers and tan upholstery set a richly serene vibe, and there's no shortage of florals, stripes, toiles, and animal prints for punches of panache. Our takeaway? Always start with time-tested designs and prints for a foundation you can easily add on to.
Lesson learned: "I want what I'm doing not only to look good today but also to feel it would have looked good 20 years ago and will look good in 25 years. A sense of timelessness is really important."