One Kings Lane's best-selling products of the year have one thing in common: They transcend trends. Sure, they tap into the design zeitgeist—rich greens, natural fibers, faux furs and shearlings—but none of them scream "2022." Our most popular items will likely be just as fashionable in the years to come as they are now. After all, many of the silhouettes and motifs (wingback headboards, animal prints, chinoiserie) have never gone out of style despite being decades or centuries old. 
Below we've broken out our best-sellers by product category, listing the chart-topper and a few runners-up. See if any of your favorites made the list, or shop all the best-sellers here. And if you'd like an assist on incorporating any of these items into your home—or need any design help at all—book a free appointment with One Kings Lane Interior Design.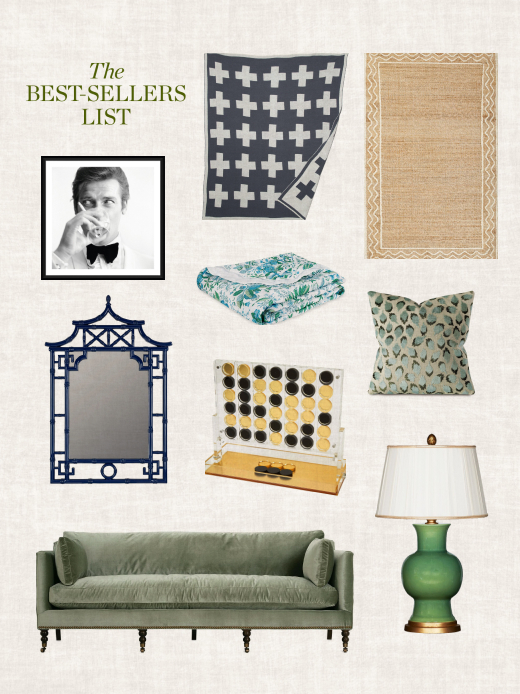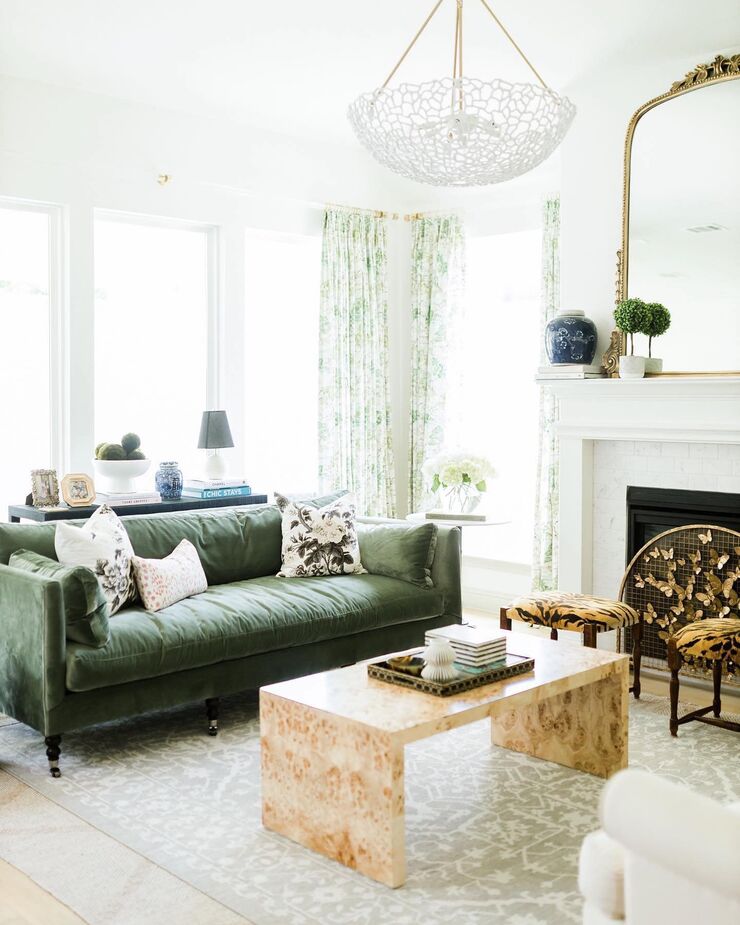 The Best-Selling Furniture Is…
The Margot Sofa consistently tops the charts, and this year proved no exception. It's available in six fabrics, but the Moss Velvet remains the most popular. The sofa's clean lines lend modern minimalism to traditional details such as nail-head trim and turned front legs with casters. As a result, the sofa is beautifully versatile, at home in a variety of rooms.
Among the runners-up:
• Kelly Wingback Bed. Like the Margot Sofa, this bed marries clean contemporary lines and classic elegance. As well as being available in seven linen colors, it comes in velvet, bouclé, faux leather, and a number of prints, should you prefer to lean more glam or more playful. You can opt for just a headboard as well.
• Easton Rope Barstool. This seating is so popular, we used to regularly sell out. The juxtaposition of the mahogany base and the woven linen-blend rope pairs organic ease and carefully artistry to perfection. If you like the look but lack a bar, check out the rest of the Easton assortment, which includes armchairs, side chairs, counter stools, and outdoor furniture.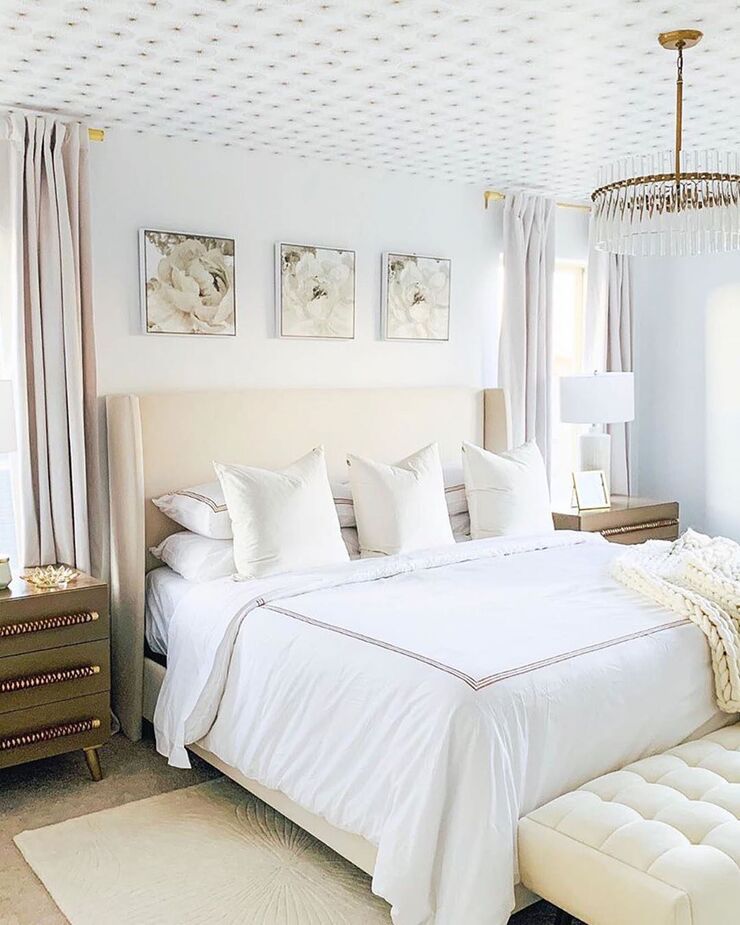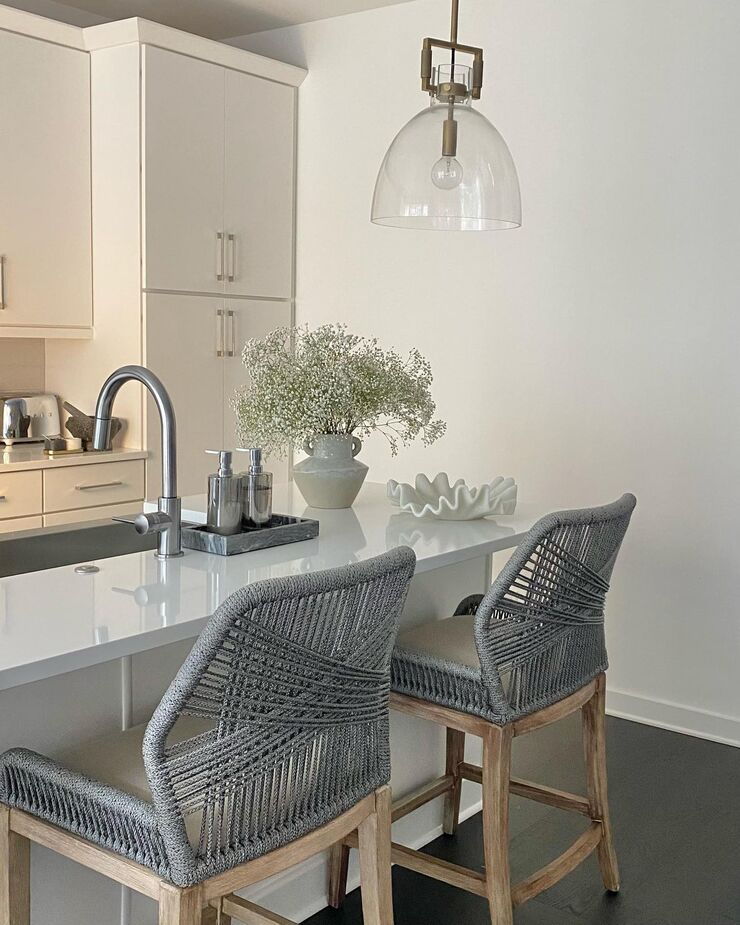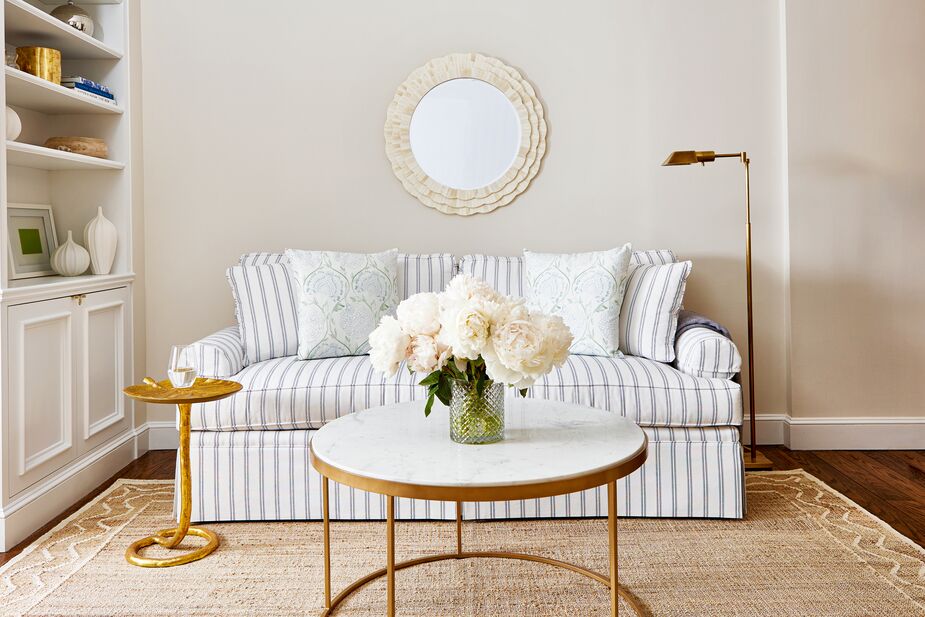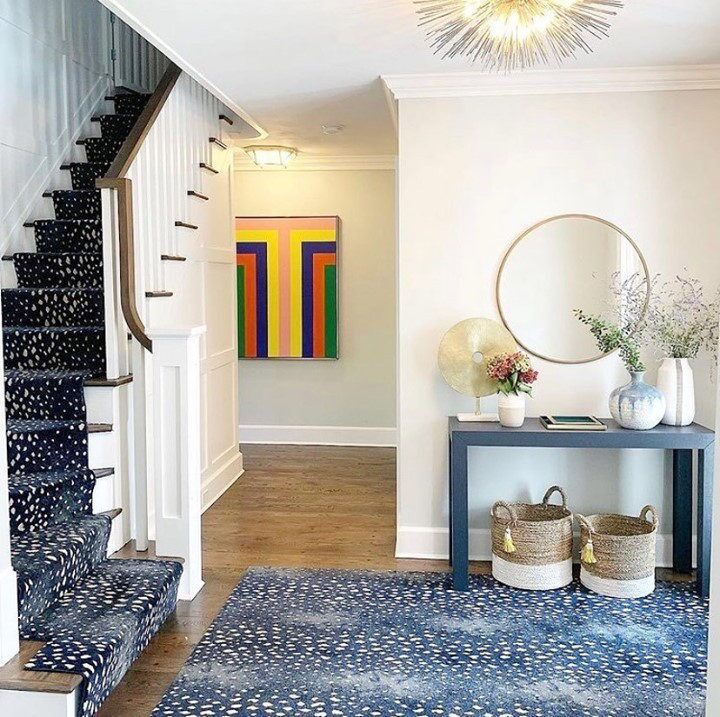 The Best-Selling Rug Is…
Designed by Erin Gates, the Orchard Ripple Rug has all the earthy ease of a neutral natural-fiber rug, but the white border of curvy and straight lines adds enough whimsical artistry to elevate it from versatile foundation to design element in its own right.
Among the runners-up:
• Fauna Rug. The best animal prints inject a dash of daring into timeless elegance. Case in point: the Fauna from Stark Studio, available in eight colors. 
• Great Plains Rug. Traditional Navajo motifs inspired this durable handcrafted rug from Ralph Lauren Home. Its neutral palette and geometric pattern make it a luxe addition to modern and traditional rooms alike.
The Best-Selling Lighting Is…
The Emmy Couture Table Lamp from Bradburn Home will never go out of style. The gold-leaf base and finial complement the shapely ceramic body to perfection. The Green hue is the most popular of the four color options; it's ideal for highlighting the lamp's shapely silhouette, especially in a room dominated by paler colors.
Among the runners-up:
• Viper Chandelier. This fixture from Regina Andrew could pass as a streamlined and glamorous version of an Alexander Calder kinetic sculpture. You can adjust its six arms however you'd like, directing light where needed and creating myriad intersecting lines and angles.
• Jane Petal Table Lamp. Created by Visual Comfort exclusively for One Kings Lane, this lamp's body is a Mid-Century Modern take on a floral motif. It's available in three finishes—silver, gold, and white plaster—that subtly accentuate the hammered texture.
The Best-Selling Mirror Is…
The popularity of the Chinoiserie Wall Mirror in Cobalt is obvious: It's chinoiserie, and it's blue, both of which are big favorites. The glossy frame is fanciful and slightly extravagant but not over-the-top. This mirror can dress up a powder room, ensure an entry makes a memorable first impression, and grace a mantel with equal aplomb. 
Among the runners-up:
• Scarlett Resin Wall Mirror. White plaster is looking to be one of the biggest trends of the coming year. If you bought this Gabby mirror already, you can pride yourself on being ahead of the curve. The hand-applied finish of the frame isn't the only element of the mirror's appeal; there's also its unexpected shape.
• Genevieve Wall Mirror. This Gustavian-style mirror, a One Kings Lane exclusive, will instantly bestow an imprimatur of stateliness to a room.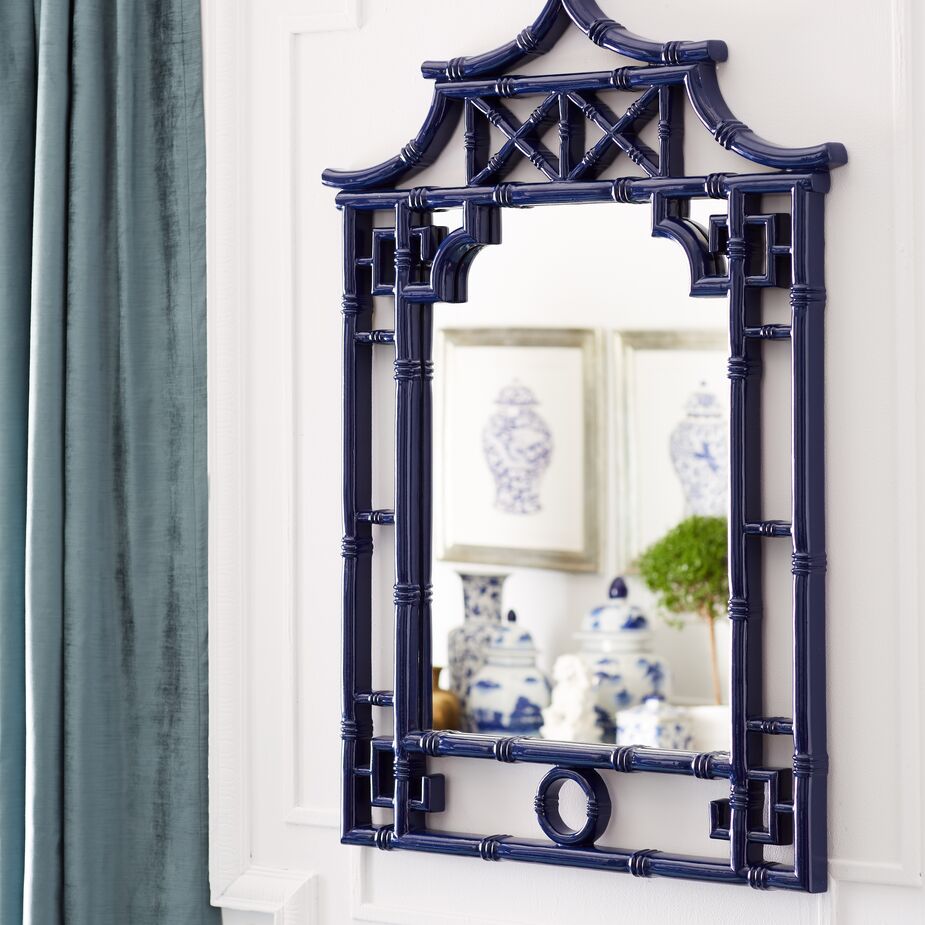 The Best-Selling Art Is…
Peter Ruck's Shaken Not Stirred, a photograph of actor Roger Moore sipping a martini in James Bond fashion, has achieved icon status. Maybe it's due to nostalgia for a simpler time; maybe it's because the black-and-white photo is impeccably composed. Then again, the reason doesn't matter. Cool is cool is cool.
Among the runners-up:
• Fiddle Fig & Girl by Rob Delamater. With its bold brushstrokes and brilliant colors, this giclée print of an original painting evokes breezy, balmy insouciance.
• Path, Sark Island by Tommy Kwak. You can all but feel the warmth of the sun beaming through the lush trees and hear the rhythmic waves of the English Channel lapping onto the beach of this tiny island off the coast of Normandy.
The Best-Selling Pillow and Throw Are…
Our exclusive Trinka Pillow has proven so popular, it's now available in multiple colors, but Spa Green remains the favorite. Can't get enough of the chenille fabric? It's also now available on beds and ottomans.
Made with recycled cotton, in2green's Swiss Cross Cotton-Blend Throw in Smoke is eco-friendly and soft. What's more, you can toss it in the washer and dryer, and it's reversible: white crosses on gray on one side, gray crosses on white on the other. And of course, it's effortlessly chic. 
Among the runners-up:
• Rae Ball Pillow. It's shaped like a ball and covered in the softest ivory faux shearling: What's not to love?
• Turner Faux-Fur Throw. More cruelty-free luxuriousness, in the form of this lush throw. Its sueded reverse feels just as sumptuous as its furry side.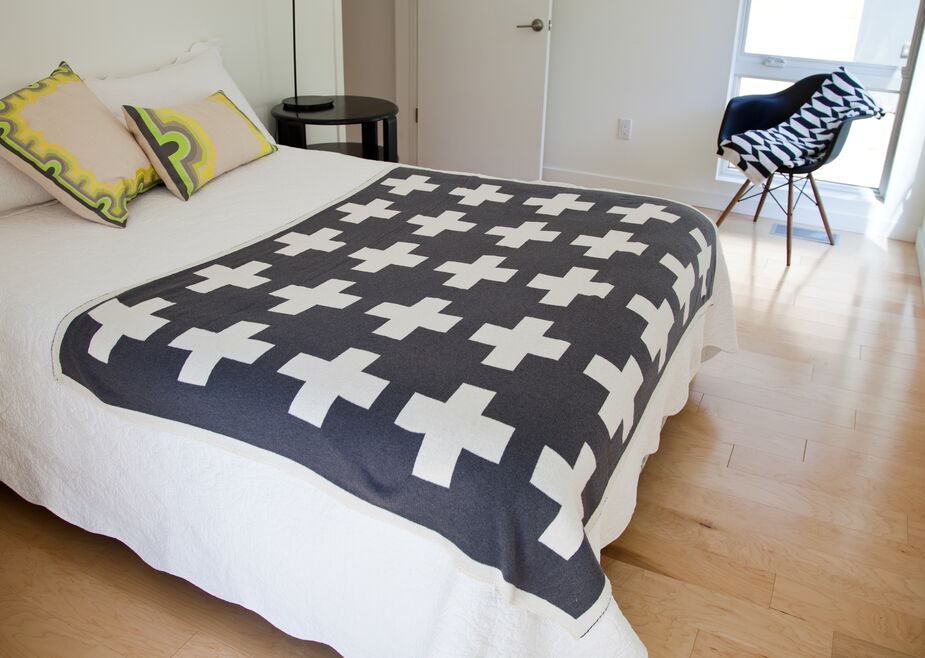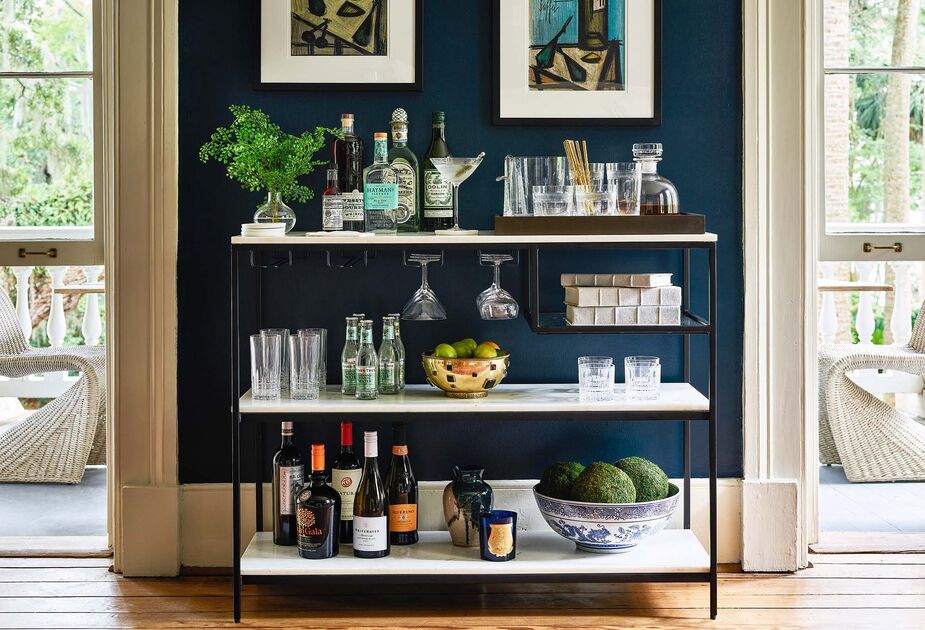 The Best-Selling Decor Is…
It's a game. It's modern interactive art. It's a glam confection of gold, black, and clear acrylic. It's the Lucite Connect Four. 
Among the runners-up:
• Henry Sculpture. Inspired by the bulldog of Arteriors' senior designer, this tabletop figurine consists of a white stone dog playing with a gleaming golden ball. It's both charming and sophisticated.
• Set of 6 Moss Balls. Covered in preserved moss, these six-inch orbs from Knud Nielsen Co. bring color and texture to any tableau.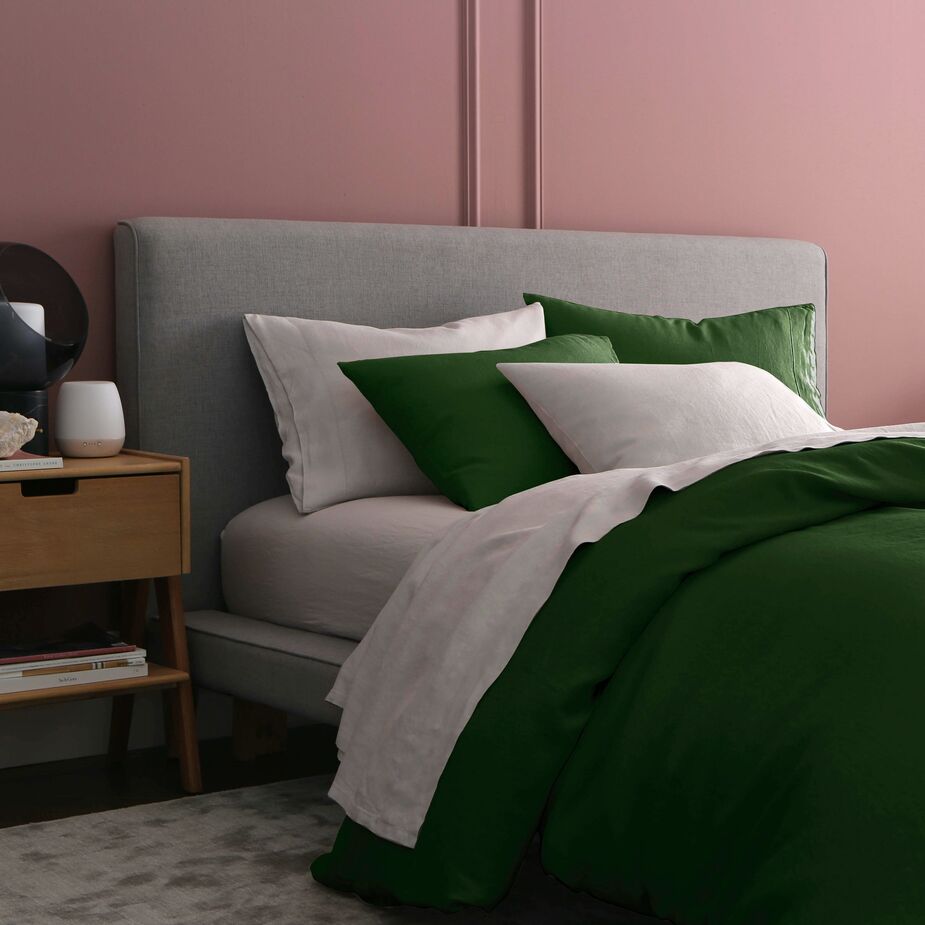 The Best-Selling Bedding Is…
Matouk, which includes the Matouk Schumacher Collection, creates go-to bedding for those who want to envelop themselves in luxury during their sleeping as well as waking hours. Made of pampering Egyptian cotton, its Pomegranate Quilt looks as sumptuous as it feels; the botanical pattern is based on an 18th-century design. 
Among the runners-up:
• French Linen Sheet Set in Blush. Bedding maker Sijo prides itself on being eco-friendly, and these sheets are made of sustainable flax. Unlike some other linen, this bedding is stonewashed so that it's soft from the get-go, and it's machine-washable. 
• River Duvet Cover. Yes, it's more Matouk. Whereas the Pomegranate collection is lush, this duvet cover—available in four colors—is tailored. It's still sumptuous, though, as it's made of 500-thread-count Egyptian cotton percale.