Most rooms are boxy—rectangular in shape, with corners at right angles, windows centered within a wall or two. At the same time, most of us don't want to feel as if we're living in a box. Fortunately, you need not move into a yurt or a rotunda to avoid feeling boxed in. Below are some decor tips for rounding out a boxlike space.
• Introduce curvaceous furnishings. "Bring in new shapes," suggests Jess Hutchinson, a member of the One Kings Lane Interior Design team. "Try adding a round or oval coffee table, maybe a rounded-back chair." Beside adding curves to a room, round tables have other advantages: There are no sharp corners for little ones to run into, and a round dining table can seat more people in a comparable space than a rectangular one. 
If round or oval pieces don't appeal, look at furniture silhouettes that incorporate curves in other ways. Introducing one or two skirted furniture pieces to a space will minimize the number of straight lines. Camelback sofas and chairs, wingback silhouettes, and anything with cabriole legs are New Traditional ways of flirting with curves. More-contemporary alternatives include waterfall-style tables and swoop-arm chairs. 
And think beyond furniture. While round rugs are an option, either solo or on top of a natural-fiber rug, a rectangular rug with a curvaceous motif can also counterbalance a preponderance of straight lines. Ditto round ceiling lighting and lamps with curvy bodies such as gourd lamps. Even shapely ginger jars or round pillows will distract from a multitude of right angles.
• Add soft textures. A faux-fur or alpaca throw at the foot of a bed, a sheepskin rug, a fabric runner atop a dining table, velvet upholstery—these all contribute a softness that boxy rooms often lack.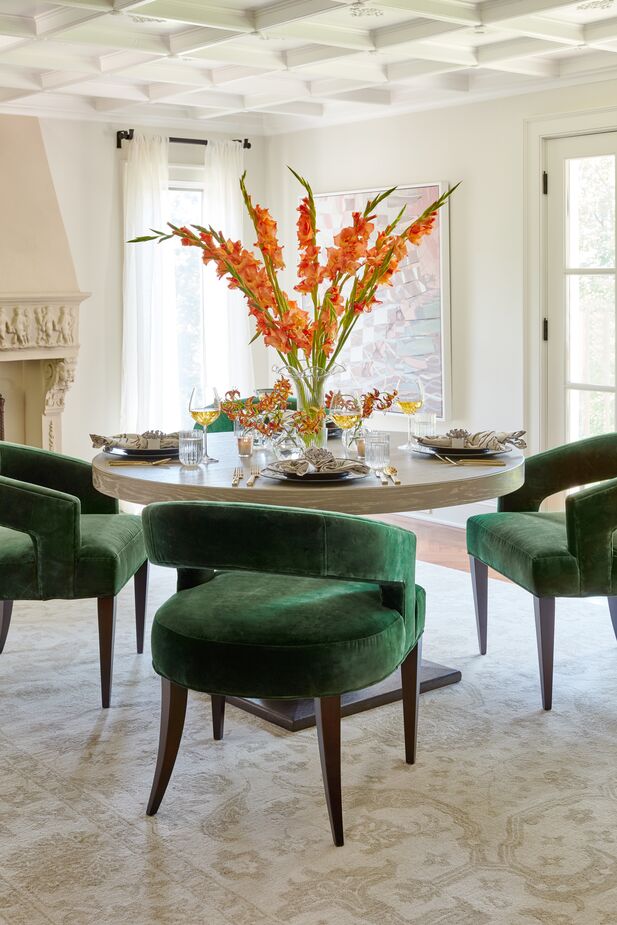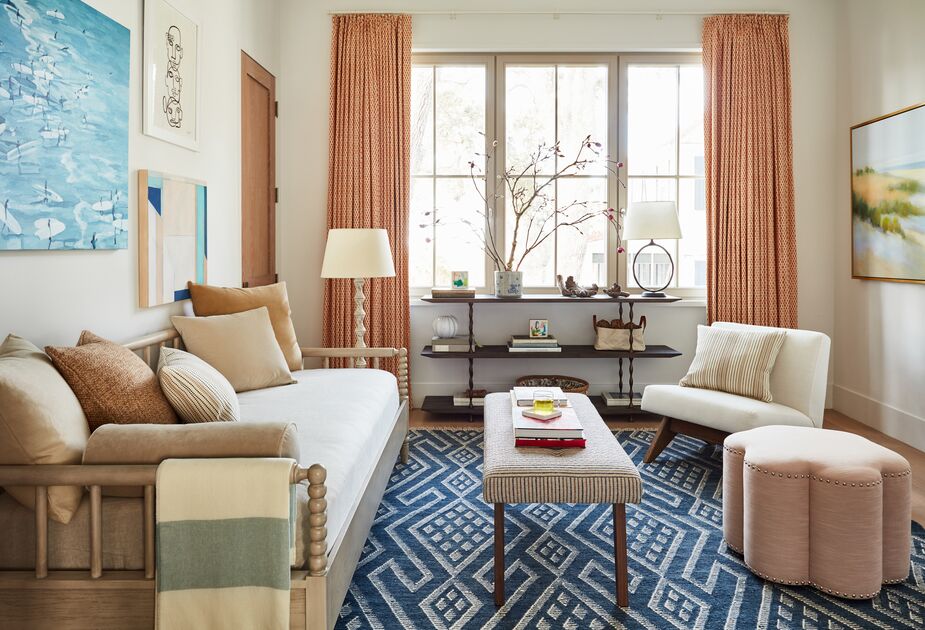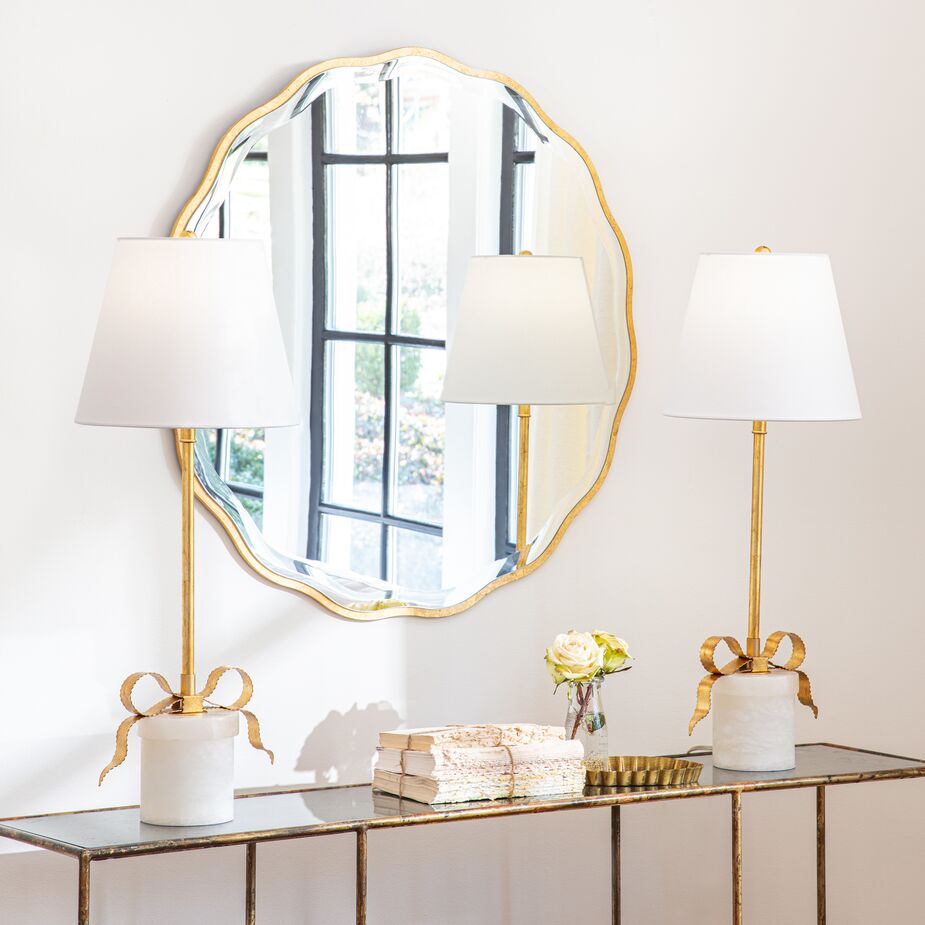 • Move furniture away from the walls. Many people think that lining up their sofa, chairs, and media storage against the wall makes a room feel larger, by freeing up space in the middle. Usually, though, it simply makes a room reminiscent of a junior high dance, with the boys lined up nervously against one wall and the girls against the other. Try to float a chair or an ottoman, or at the very least move it a few inches from the wall. If you have a chaise, rather than placing the long side flush against the wall, angle it so that it faces the center. In fact, simply angling a chair in a corner rather than placing it flush against a wall helps cut a corner, so to speak. 
• Create illusions with screens. Positioning a room screen across a corner deletes a 90-degree angle, instantly changing a room's rectangular shape. Another option is to stand a screen by a wall, where it can introduce depth and unexpected color and pattern. For maximum unboxiness, look for arched screens.
• Disrupt with mirrors. Mirrors instantly make spaces feel brighter, larger, and more open. This is doubly true when they're placed opposite windows or other mirrors. Bonus points if your mirror is round or oval rather than rectangular. And don't limit yourself to wall and floor mirrors. Mirrored furniture also helps break up a surfeit of straight lines.
• Direct the eye upward. "You want to help your eye travel around the room," Jess says. "You can do this by adding height through floor lamps or hanging drapes higher than the windows to make the room feel taller." Arc floor lamps are a particularly great choice. Low-slung furniture, such as slipper chairs, can also help, while adding crown molding encourages the eye upward and obscures the sharp lines where walls meet the ceiling.