Style is in Brigette Romanek's DNA. She got it from her mother, a bona fide rock and roller, and her grandmother, who used to bring home issues of interior design magazines for young Brigette to pour over. Today Brigette is a celebrated interior designer. Her client list reads like the guest list for Vanity Fair's Oscar party. She is sitting on a burgeoning empire that spans print, television, and soon, your living room. But before she was Beyoncé's interior designer or a friend to Gwyneth Paltrow, Brigette was just the daughter of Paulette McWilliams, the singer who can take credit for introducing Rufus to her friend Chaka Khan.
Brigette grew up a creative in a creative's world. "We are all products of our environment," she says, and her environment was always changing. "I was one of those people who moved around all the time," thanks to her mother's singing career. "It created an awareness of other cultures, other people, other environments." Sometimes the environment was her grandmother's traditional home with its floral-covered sofas. Other times, it was the homes of her mother's musically inclined friends who had crazy murals on the wall and the latest, coolest furniture. "All those things are present in me and influenced me as a person," she says.
A creative career seemed like the best route forward for Brigette. It just took a few tries to figure out which one. First, she followed in her mother's footsteps and tried her hand in the music industry. She got out of it, but not before securing a record deal. Then she ventured into fashion. Fashion is where you probably first heard Brigette's name. If you were walking around Barneys in the late aughts, you might've noticed chic bags by one "B. Romanek." You certainly would've noticed it in the hands of Demi Moore, Eva Mendes, and a bevy of other stars. Brigette's career as the hottest handbag designer in town was short-lived, however, and she found her way to interiors. Friends hired her, then friends of friends, and soon enough, Brigette was the hottest designer in Los Angeles.
Brigette once described her style as "Gap meets Gucci." Her interiors are evocative of that lived-in elegance. "That is everything for me," she says. In her own home, she displays $2 flea-market vases next to pieces that cost hundreds of times as much. "I like the mix," she says. "It gives soul to an environment. It gives meaning." Soul is everything to Brigette. Gap-meets-Gucci may describe her approach, but the soul of a space, the story a room tells, is far more important.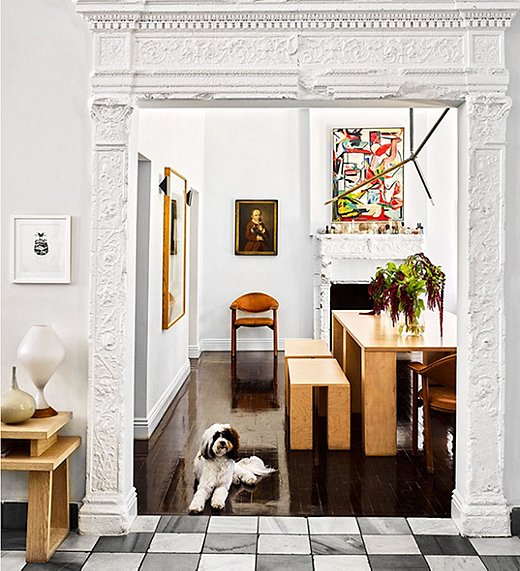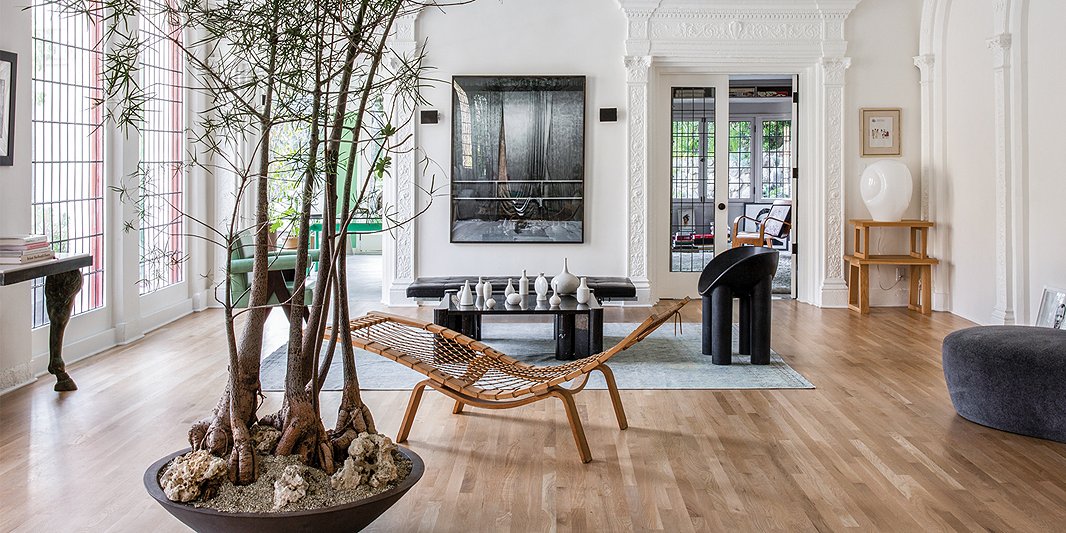 She tells those stories through some standby characters: texture, color, and form. Her designs, like vignettes in a book about mixing style, are a cross between lush California modernism and layered eclectism. Her interiors are colorful but never overbearing. She finds excitement in modern silhouettes but pairs them with classic statements. She loves texture but isn't a stranger to pattern. "Home is the place where no one else is dictating anything," she says. "It's all about you." 
Her style has drawn the eye of Hollywood's elite, including Ellen DeGeneres, who picked Brigette to serve as one of the judges on her HBO Max show Ellen's Next Great Designer. "The premise of the show was really intriguing to me because I work to bring soul into a space, and that comes in the form of what's put into the room and the maker behind it," Brigette says. The show follows up-and-coming furniture designers as they compete each week to create new pieces. "The designers Ellen found are fantastic. They're really incredible designers."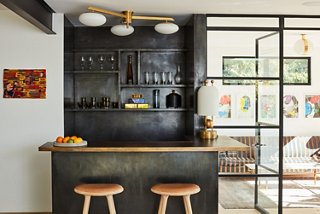 The final challenge quite literally hit close to home for Brigette. The remaining two designers, Arielle Assouline-Lichten and Mark Grattan, were tasked with creating new pieces for her living room. The season finale opens with Brigette giving Arielle and Mark a walking tour of her home. Once owned by Harry Houdini and a former recording space for everyone from Jimi Hendrix to the Beatles, the Laurel Canyon home sparks with history. Brigette's signature eclecticism shines through with a mix of modern silhouettes, historic molding, and bright pops of color. Through Brigette's tenure on the show, the audience gets a deep sense of her approach to design—a little bit of her soul. Her challenge to Arielle and Mark is a simple declaration of her ethos: "Every piece I put in my house is a statement. I want everywhere your eye goes to be an individual statement."  
In the coming months, Brigette will be releasing her own furniture line. Meanwhile, she's in the middle of designing a home for Gwyneth Paltrow. Brigette isn't just a judge of great designers; she is one. It's in her DNA, after all.
Shop Brigette's Style 
Because we're in love with Brigette's eclecticism and approach to modern tradition, we asked her to handpick a curation of favorite products exclusively for One Kings Lane. Shop a few of the pieces below, and explore the entire assortment here.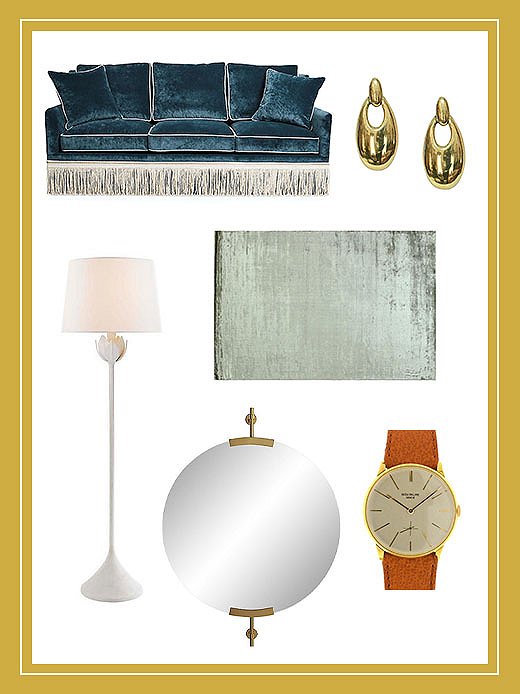 Portsmouth Sofa in Teal Velvet: Brigette never strays from pops of color. Her palette remains rooted in a deep appreciation for rich hues. This sofa is the perfect addition to her arsenal of color. 
1980s Givenchy Modernist Earrings: Brigette's appreciation for form doesn't stop with her interiors. Glamorous vintage earrings like these showcase her love of interesting lines. 
Alberto Floor Lamp: Created by Julie Neill, this floor lamp perfectly melds modern functionality and traditional sensibilities. The plaster-white finish brings it directly into Brigette's California-cool wheelhouse. 
Megane Rug in Sky: Texture is the name of the game with this rug made from banana silk. Brigette's spaces are all about hero pieces, and this rug is destined to be one. 
Madden Round Mirror in Gold: Simple lines and statement details bring this mirror to life. A touch of modern and a dash of glam make it an instant classic. 
Vintage Patek Philippe Watch: Brigette's love of pieces with history makes this decades-old watch a perfect fit.