Curator might conjure up images of a custodian of valuables, able to recite the provenance of every item in the collection and ready to chide anyone who might come too close to an object. But Curator style—at least how we define it—is much less precious, and more livable, than that.
If Curators had a mantra, it would be "quality over quantity." You won't find Curators hanging pictures they don't love simply to fill a blank wall; they'd rather look at the wall (painted or papered to their exact specifications, of course) than at something that doesn't meet their standards.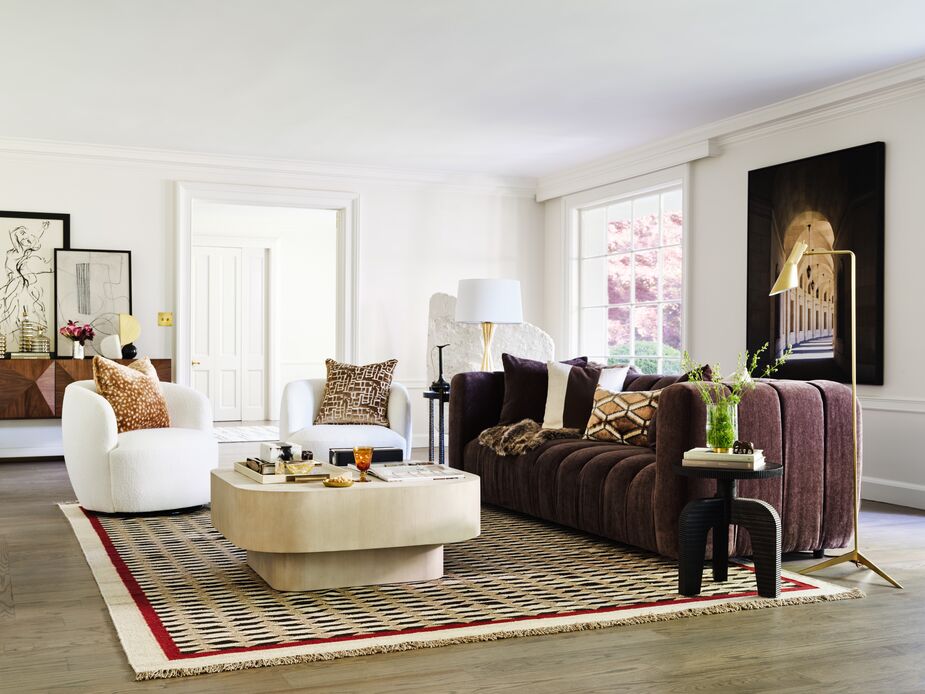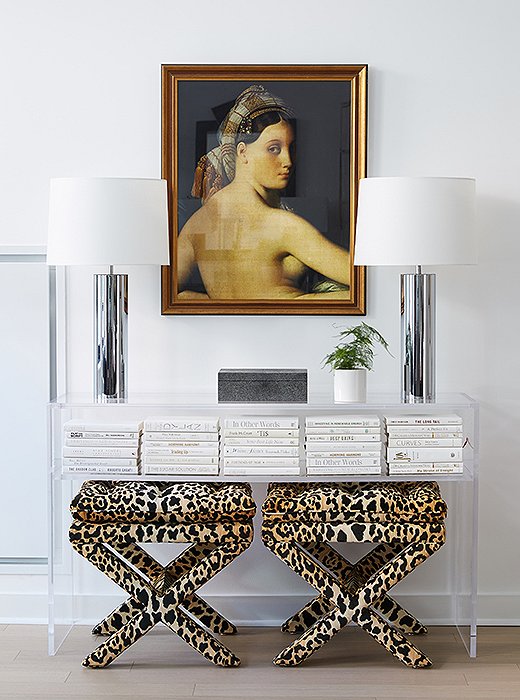 Which is not to say that Curators are necessarily minimalists. They're simply discerning. The advice given to writers in Strunk and White's Elements of Style—"A sentence should contain no unnecessary words, a paragraph no unnecessary sentences, for the same reason that a drawing should have no unnecessary lines and a machine no unnecessary parts. This requires not that the writer make all his sentences short, or that he avoid all details and treat his subjects only in outline, but that every word tell"—can easily be tweaked to define Curator chic.
In terms of individual furnishings, Curator style is often associated with metallic or sparkling glass accents that imbue a room with glamour: a gold-framed mirror, chrome or polished nickel sconces, crystal vases. The essence of the style, though, are clean lines and sleek curves that showcase luxe materials such as silk or velvet, leather or marble. And that makes it a restful style, as well as a style that can be integrated into other aesthetics. Even if you consider yourself a New Traditionalist, an Eclectic, or a Naturalist, you can sprinkle touches of Curator chic into your home. Something as simple as an alpaca throw over a rattan armchair or a glossy gourd table lamp atop a live-edge wood table will add a flourish of sophisticated serenity to a room.