For those of us living in northern climes, there comes a point in late January when you're officially over winter. The pure joy of the first snow has long worn off, the sky has been a monotone gray for weeks, and your uniform of cozy sweaters and boots is starting to feel stifling. Not to mention you've likely been cooped up indoors for days on end.
Short of packing your bags and jetting off to somewhere sunny, how do you make those blah winter days feel a little less, well, wintry? Try bringing a little sunshine inside in the form of the humble houseplant. It's a simple fix, but you'll be surprised at the effect that a dose of greenery has on your winter psyche.
Below, find four of our favorite ways to display indoor plants and make them a focal point in any room. (Need help keeping houseplants alive? We've got tips for that too.) They may not make spring come any quicker, but they're guaranteed to cheer you up in the meantime.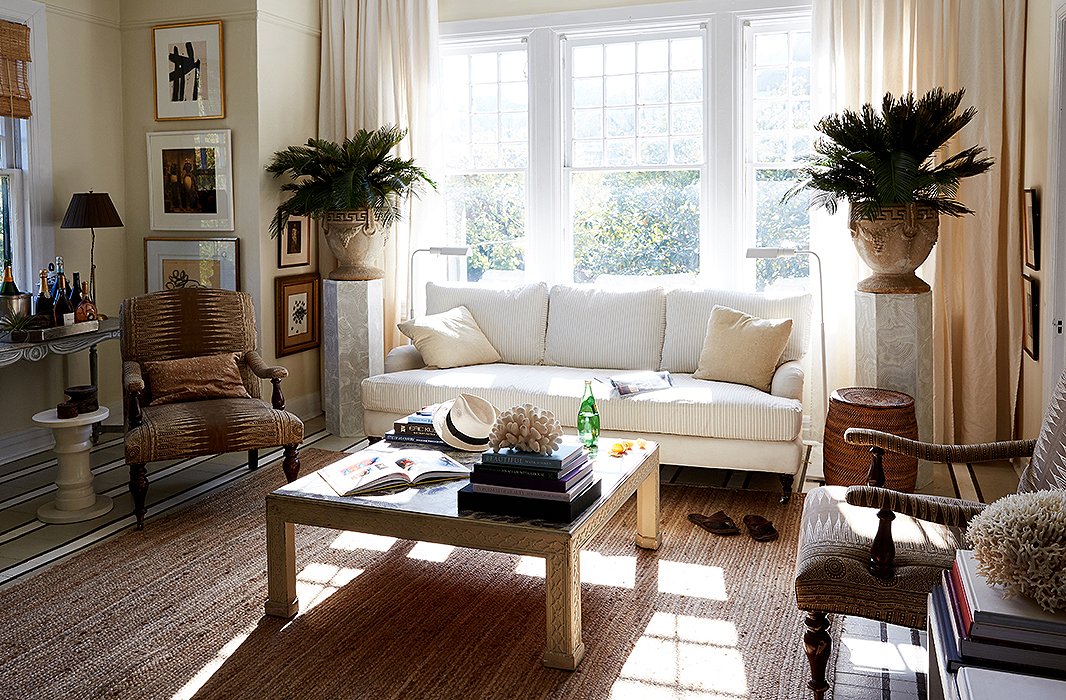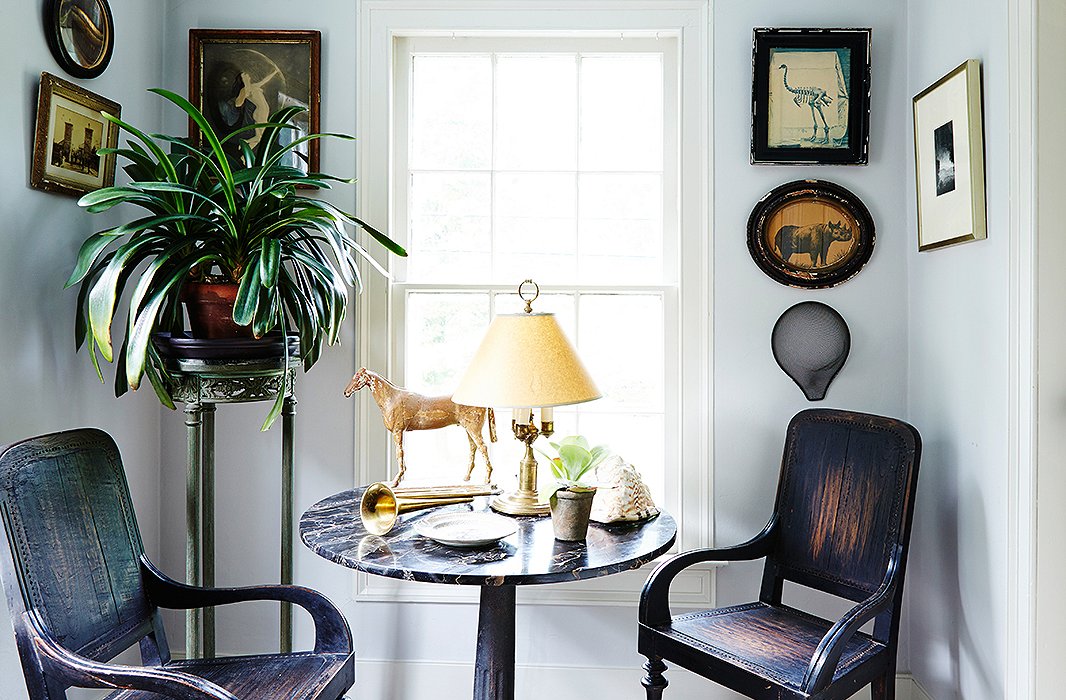 Put It on a Pedestal
To truly feel the impact of plants in a room, you have to get them up and off the floor and into your line of sight. Take it from iconic decorator Bunny Williams: "You don't want everything low. If all of your plants are on the ground, you don't see them. But if you put them on pedestals and elevate them, it is much more dramatic, and it makes the room so much more interesting."
We love decorative pedestals for this purpose. Not only do pedestals add sculptural appeal of their own, but they also make it easy to squeeze plants into otherwise-inaccessible areas, such as the corner behind a chair or a nook next to a window. Mini accent tables, étagères, and of course, traditional plant stands also make ideal platforms for potted plants.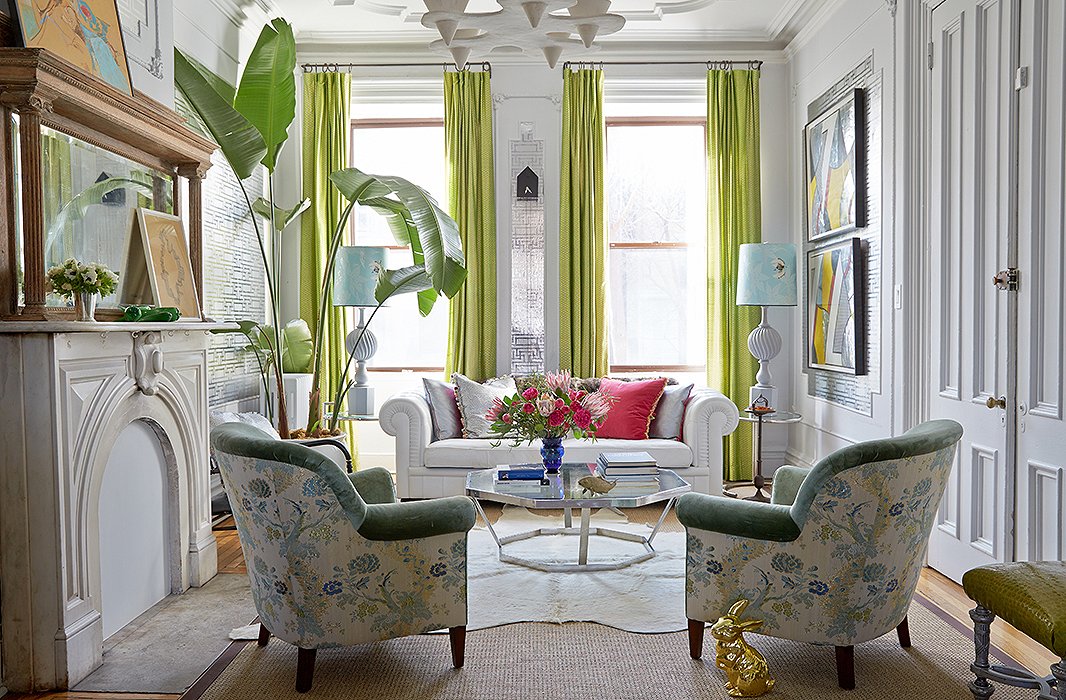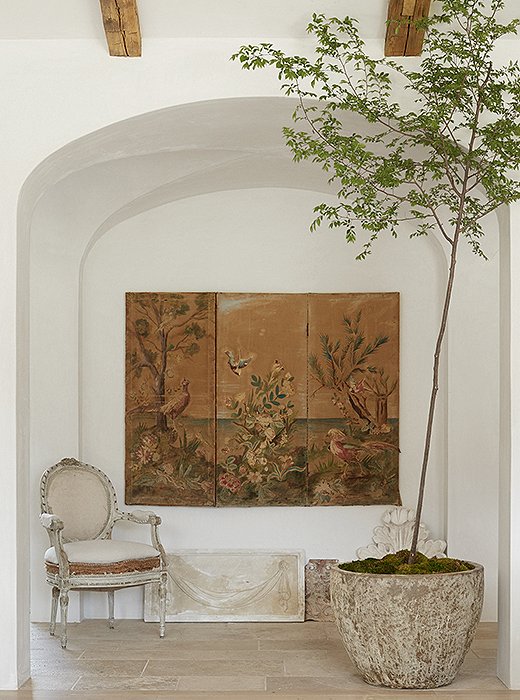 Play with Scale
Investing time, effort, and money into a large-scale plant might seem like a bit of a risk. But the payoff is major: An indoor tree, such as a palm, a fiddle-leaf fig, or a ficus, can be the difference between a room that feels dreary and one that feels fresh and full of life. Especially when placed near windows, indoor trees help bolster a room's visual connection to the outdoors (meaning you feel less confined when it's too cold to actually leave the house).
Beyond the mental and emotional impact of all that gorgeous greenery, adding a large plant to a space can really up its style factor. Like a standout piece of sculpture or an eye-catching light fixture, a ceiling-grazing plant has real presence in a room, drawing the eye up and around and adding gorgeous dimension.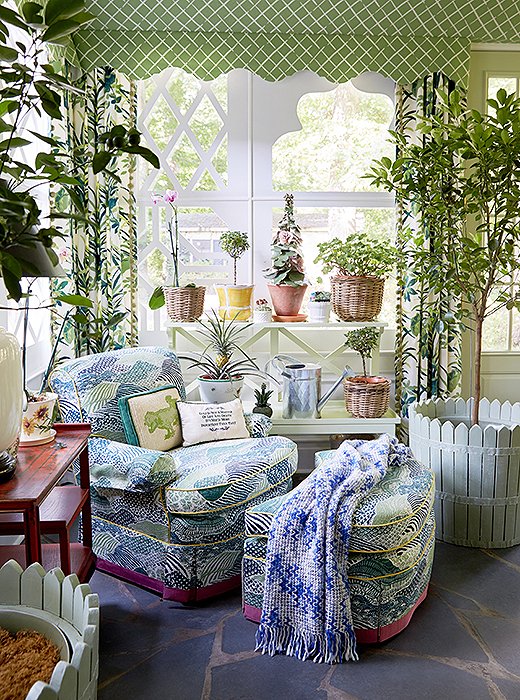 Create an Indoor Garden
To really turn a room (or any sunny corner) into an indoor oasis, you'll want to add more than one type of plant. Cluster plants in a variety of sizes, textures, and containers for a look that feels lush and organic, placing some on pedestals or tables and others at your feet. The goal is to surround yourself with as much green as possible, so consider adding a tall potted tree or a hanging plant too. Then visit the spot whenever you're feeling the winter blues.
Hit Repeat
A single petite plant can do wonders for a lackluster corner or a lonely hall table. But if you can double (or quadruple) up, so much the better. A row of potted plants in similar sizes and matching containers can be a beautifully simple centerpiece or a lovely windowsill vignette. We especially love this look with small-scale topiaries, whose tailored shapes create a pleasing visual rhythm when repeated.