There is no question that Dennis Brackeen is a maximalist, and this project is certainly no different. One look at the high-gloss, wine-color doors of this Texas estate could tell you that. 
The home's owner shares the Houston-based designer's more-is-more philosophy. "We actually met when the lady of the house visited our retail shop," Dennis says. "She and I felt immediately that we were the perfect fit and we hit the ground running." Like many other clients, she had a vision but didn't know how to bring it to fruition. "She loved color and just needed someone to give her a little push, or permission, and guidance on how to use it."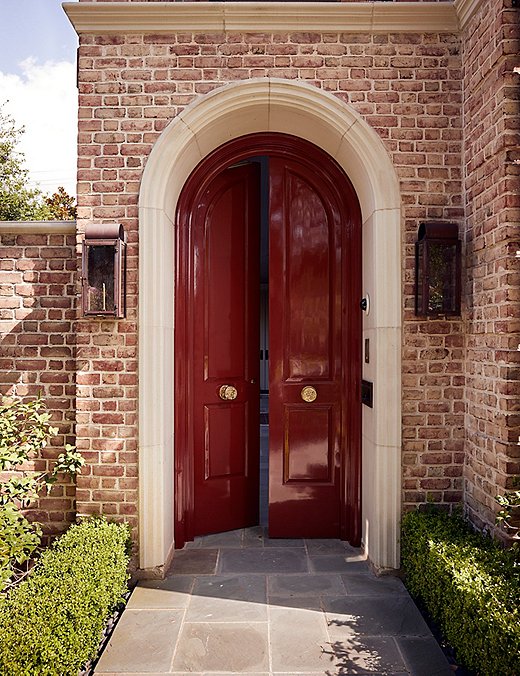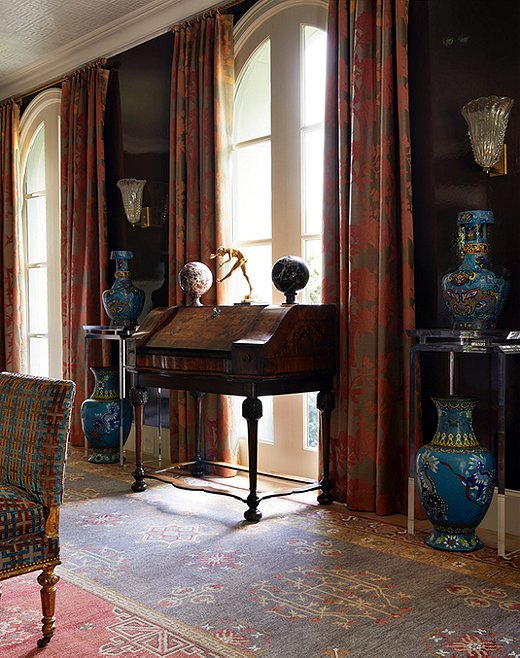 The formal living room is the star of the home. It's as though the Mad Hatter planned a chinoiserie-themed tea party for the Queen of England. A mod shag rug in bright oranges and neon pinks is layered over a more traditional rug. Modern art hangs above Louis-style chairs. It's a master class in the mix.
"One of my strong points has always been styling with layers," says Dennis. "I absolutely love the relationships that can be created between objects within an environment." The formal living room feels like it should come with a sign that reads, "Warning: Do Not Attempt to Replicate This Space Unless You Have Taken the Dennis Bracken Master Class in Mixing." It takes a true expert to know when enough is enough. "Although I will proudly wear the label of a maximalist and say 'layer away,' objects and collections should never distract from the overall balance of the room and the story you are trying to tell," he says.
The story of this home is the story of people who believe in style. They mix de Gournay wallpaper with Lucite tables and Art Deco lighting. Mod wallpaper from Elitis matches a gilded punk-inspired console in the entryway. The whole home is an ode to what can be done if you believe design should be a little fun. Says Dennis: "It is definitely a choreography of mixed styles and eras if ever there was one."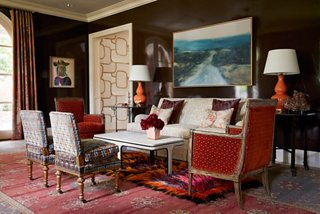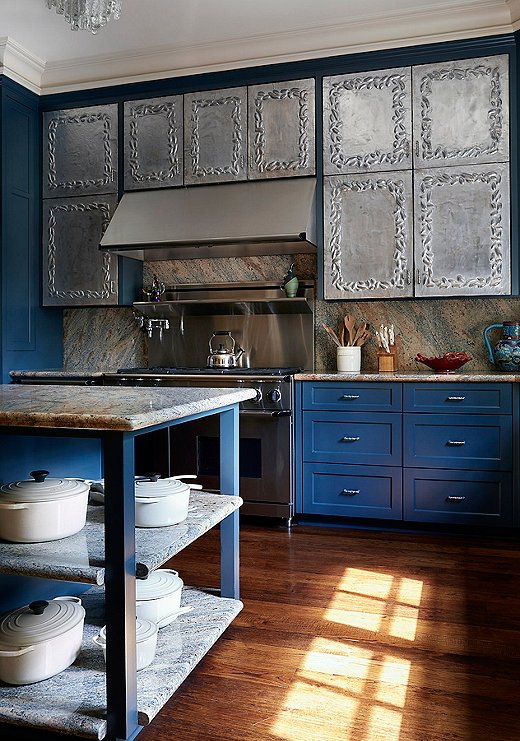 Things should look collected but never unnecessary.