Family-friendly gatherings can easily be as stylish as adult-only soirees. Just ask Devon Liedtke, a designer, blogger, and mother of three. 
"As a mom, I have quickly realized that nothing is too precious. Inevitably, things will break or spill!" Devon says. "I try to not sweat the small stuff and do my best to avoid situations before they happen."
One preventive measure is to set the table with shatterproof melamine dishes and plastic or acrylic drinkware for the younger ones. "I have melamine plates that are in the same color palette as the plates I use for adults," Devon says. "The kids might spill their drinks, but at least they won't break their plates." (Some tableware makers now create melamine and ceramic versions of the same pattern for this purpose. Two examples: Vietri's Lastra and Juliska's Berry & Thread.)
"I don't design down to my kids," Devon continues. "Rather I give them the responsibility to sit with the adults. I find they rise to the occasion—most of the time!—and always think it is such a 'big kid' thing to do. I also love talking to my kids. They are usually more fun to talk to than the adults—but don't tell my in-laws I said that!"
Of course, even the best-behaved kids are apt to get fidgety sitting at the table as the adults talk politics, sports, and work. Devon makes sure to have games ready for them. If you don't have children but will have kids at your gathering, consider investing in one or two games ahead of time, such as an indoor/outdoor hopscotch set or cardboard building blocks. 
Devon also has the kids help entertain the adults. "Ask them to sing songs they know from school or dances they learned in ballet. It's fun, free entertainment!"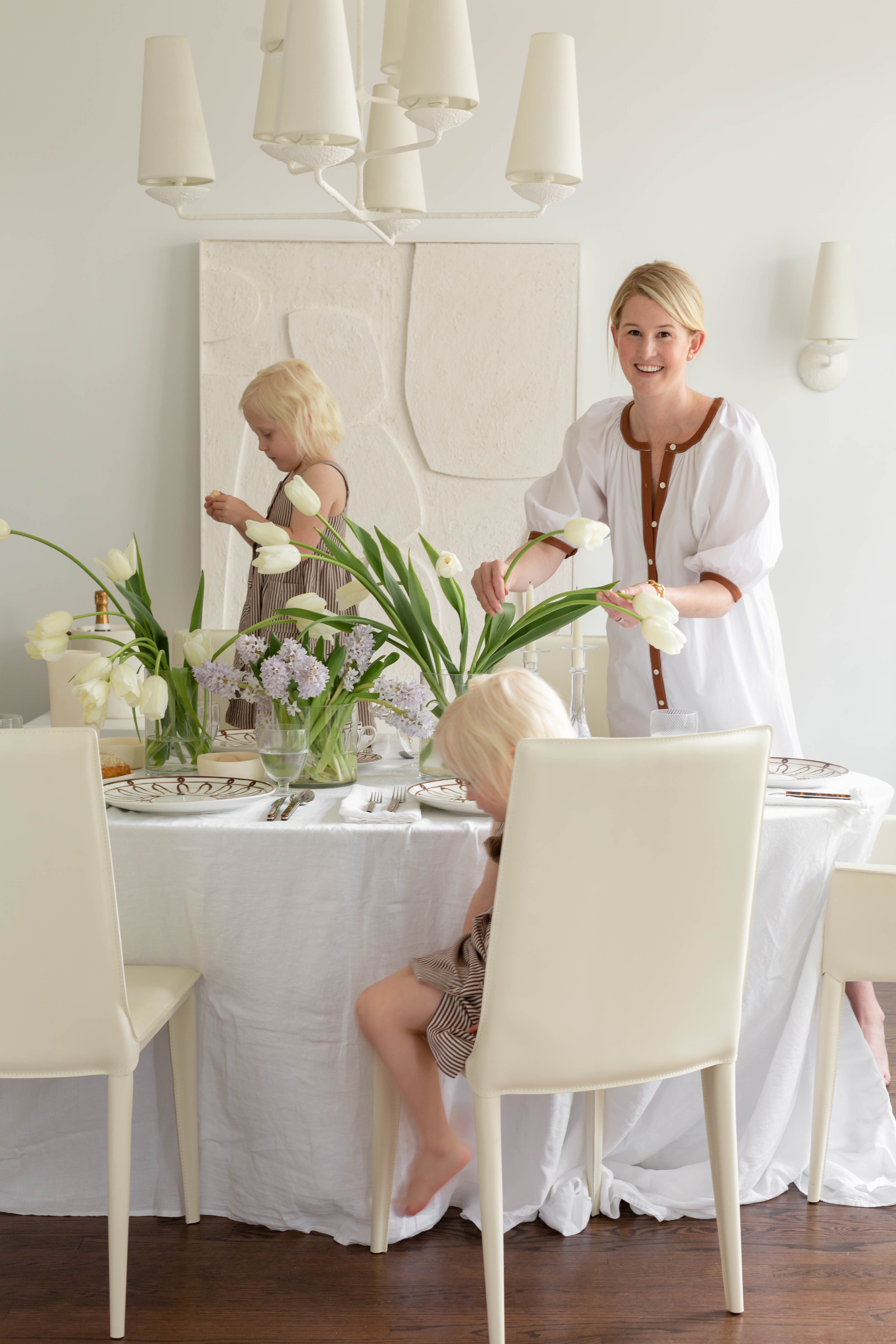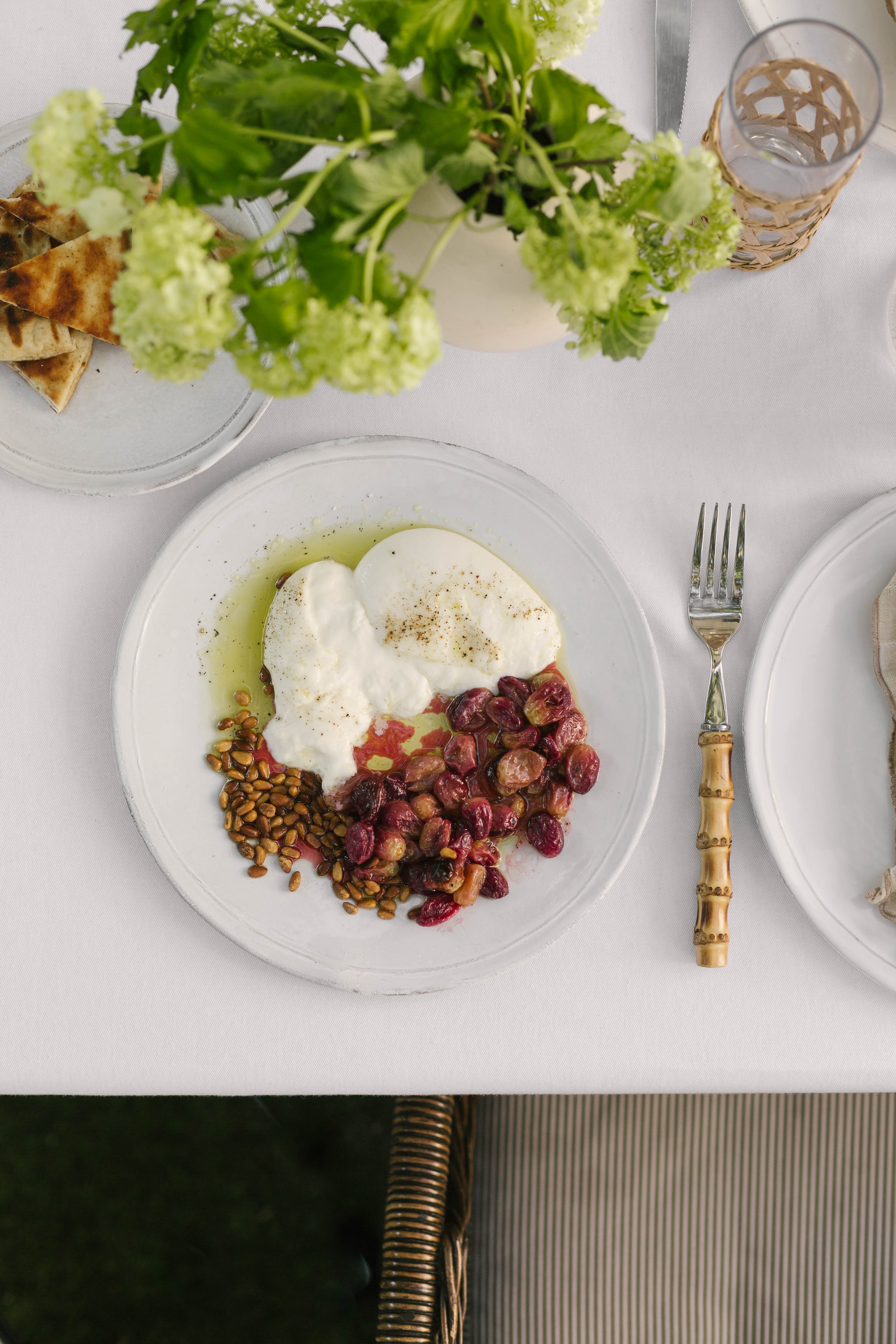 If in doubt when hosting, err on the side of simplicity. For Devon, that might mean a minimalist color palette ("This always reads elegant to me") and floral arrangements consisting of only one type of bloom, such as daffodils or tulips ("I love how sculptural they are"). When entertaining alfresco, "I usually set the table very last minute because of the outdoor elements like wind, dropping leaves, and heat that can be a little unpredictable." And it helps to have a few fuss-free but impressive dishes to serve, such as Devon's roasted grapes, which she serves with burrata.
Roasted Grapes Recipe 
Preheat oven to 450 degrees. Toss a cup of grapes in a bowl with a half-teaspoon of salt, a quarter-teaspoon pepper, and a tablespoon of olive oil. Spread on a sheet pan and bake for 15 minutes, shaking the pan halfway through.
Remove the roasted grapes and set aside to cool a bit. On a plate, add burrata, then add the roasted grapes to the side. Enjoy with crackers, bread, nuts, or as shown at left, grilled pita and toasted pine nuts.