Organic ease is striking it rich this fall. Deeper colors, more-refined silhouettes, and artful (as well as artisanal) details are adding unpretentious luxuriousness to the laid-back designs and neutral palettes of seasons past. 
This is welcome news to those who love the Naturalist aesthetic but are looking to refresh and revitalize their style. Those who favor Curator chic will also appreciate the update, as it speaks to their sense of sophistication and discernment in a warm, earthy way. The emphasis on handcraftsmanship fits in with Eclectic style, while the integration of classic shapes will appeal to New Traditionalists.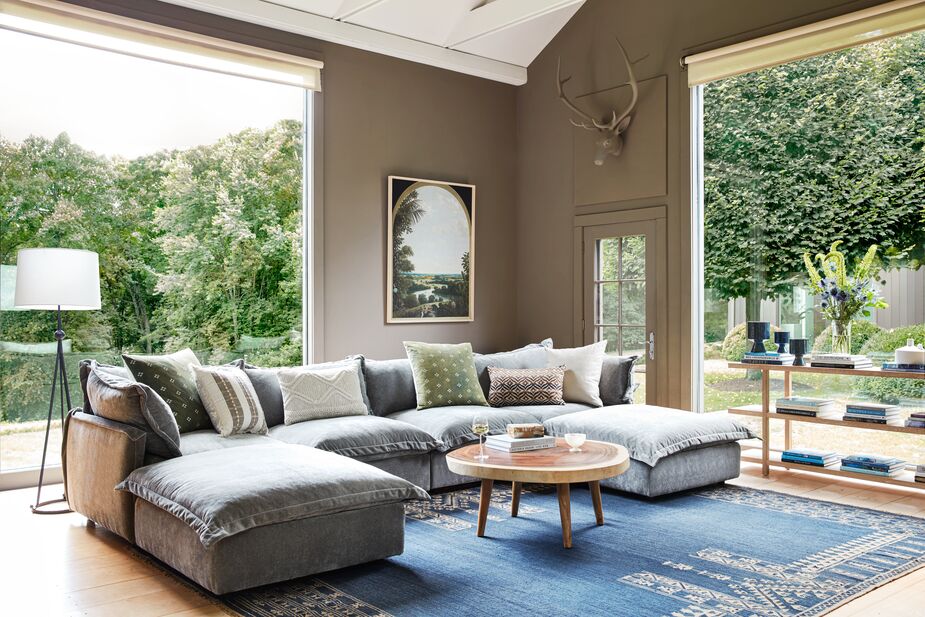 True Colors
The nature-inspired palettes of recent seasons emphasized off-whites, light browns, and tawny shades—the colors of rattan, sea grass, unbleached linen, and other organic materials. They spoke to a desire for simplicity and serenity. 
Serenity, of course, remains welcome. And natural neutrals will never go out of style. After all, they're wildly versatile: Just about any other color goes with cream or ivory. This season we'll be taking advantage of that, by adding indigo, midnight blue, pine green, burnt orange, and other deep-tone shades to the mix. Reinvigorate an off-white sofa with a medley of pillows that mimic an autumn sunset or a handcrafted throw in rich merlot. Add a moody photo of the ocean at night to your coastal-theme gallery wall. Place a mouth-blown glass jar flaunting swirls of turquoise and brown atop your mantel or chairs upholstered in deep green around your dining table. 
If you prefer neutrals but still want to update your palette, consider furniture in darker woods: an oak coffee table with a smoked finish, say, or a buffet with a dark walnut finish rather than a bleached one.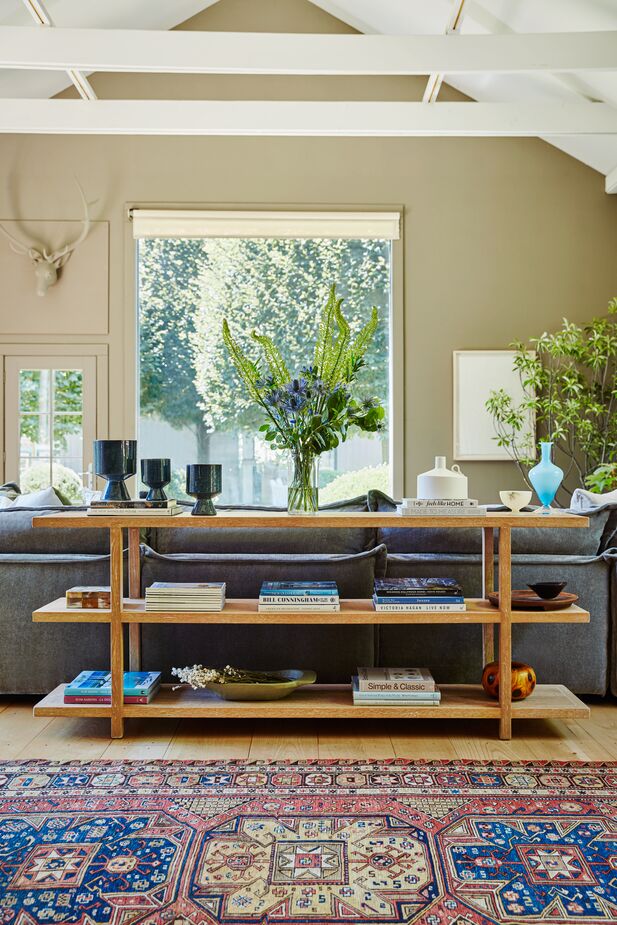 Material World
Speaking of wood, natural materials—or those like cruelty-free fur and faux florals that mimic the real thing—still dominate. Amid the richly textured raffia, linen, and jute, however, you're apt to find more sleek, smooth materials than in past seasons. Honed marble, art glass, and polished ceramic now complement unfinished wood, jute baskets, and unglazed pottery.
You're also likely to see more classic silhouettes among the live-edge tables and unstructured seating, as well as time-honored styles rendered in fresh, organic materials—a chandelier with swags of wooden beads rather than crystals, a round mirror framed in strips of reclaimed wood. More than in seasons past, we're seeing that opposites in materials, colors, and shapes not only attract but are also attractive together.
And this makes it easier than ever to create a look that's uniquely yours. You might opt to simply introduce wood chairs with woven rush seats into your Old World elegant dining room, while someone else might swap out all their traditional dining furniture for an unadorned black oak table and chairs made with woven rope. Living your style, whatever that style may be, has never been easier or more on-trend.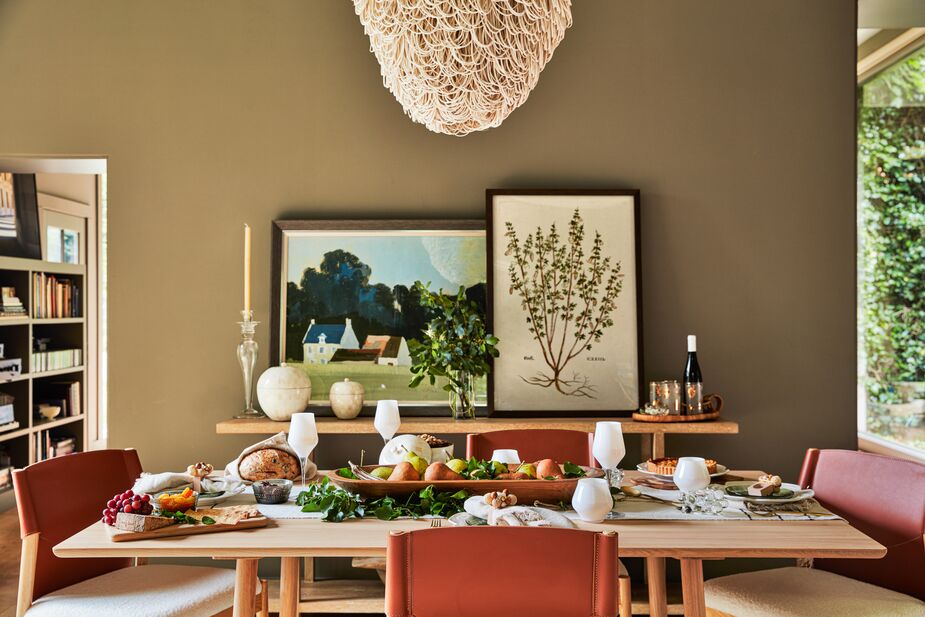 Five Favorite Pieces
Kos Raffia Étagère: The style is utterly classic, down to the ring-shape brass pull, but it's clad in wonderfully tactile raffia in four colors: charcoal, indigo, natural, and navy.
Flynn Rattan Table Lamp: Woven rattan adds natural texture to this lamp's traditional silhouette.
Elmer Vase: Glossy blue glaze was dripped over the top of this small-mouth ceramic vase but didn't quite reach the bottom, leaving some of the unfinished clay exposed for the ultimate in artisanal elegance.
Grove by Laura Roebuck: Reproduced on canvas, this impressionistic painting of woodlands is rendered in hazy blues, creating an effect both sophisticated and organic.
Tessa Double Dresser: This pairing of a polished marble top and a sandblasted wood base exemplifies everything we love about this fall's trend.