Like blue before it, green is establishing itself as a neutral in home decor. Sure, a vase finished to resemble nearly neon malachite will still stand out in a crowded vignette, and a room clad in vibrant banana-leaf wallpaper still puts the "awe" in audacity. But rich olive green, misty seafoam, and many verdant shades in between are now not just accents but the main attraction.
One guideline when decorating is the 60:30:10 rule: Your primary color should make up 60% of a room—walls and major pieces of furniture, say—while a secondary hue should account for 30%, and one or several accent colors should make up the remaining 10%. Leaving aside that this "rule" is by no means hard and fast, in the past green was typically a secondary or tertiary shade. Now more people are using it as the primary color in their palette.
Not that long ago, for instance, opting for a green sofa might have been considered daring. But for the past several years, the Margot Velvet Sofa in Moss Green (shown above) has been one of our top-selling items.
Among the many reasons to consider adding green to your interiors is how soothing the color can be. Some of this is due to its association with nature, and some to its being the easiest color for the human eye to perceive. It also helps that both serene blue and sunny yellow are complementary colors to green and that there are so many shades of green to choose from. (People can make out more variations of green than they can any other color.)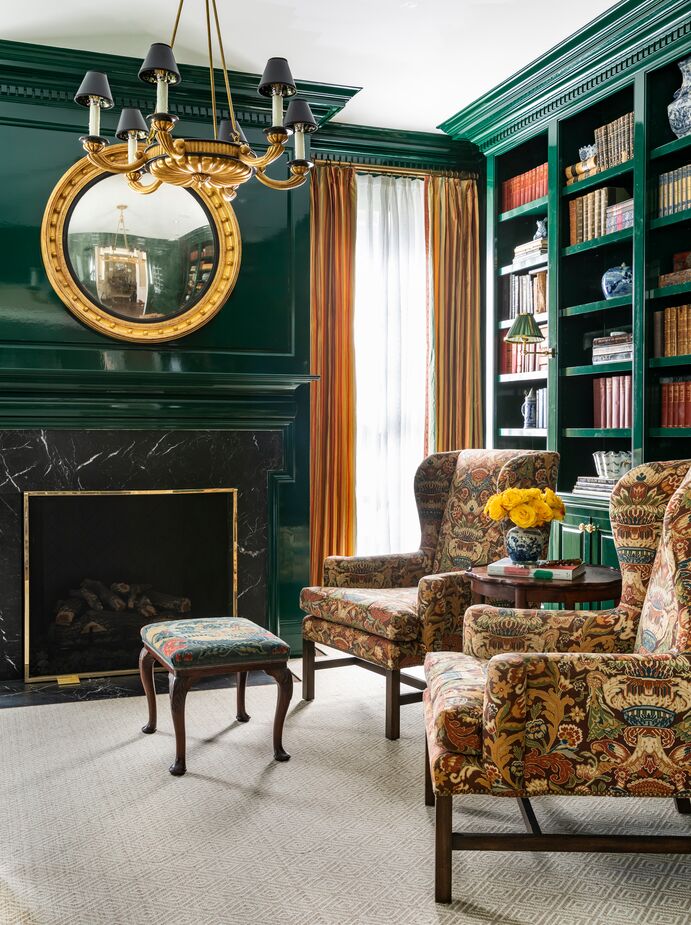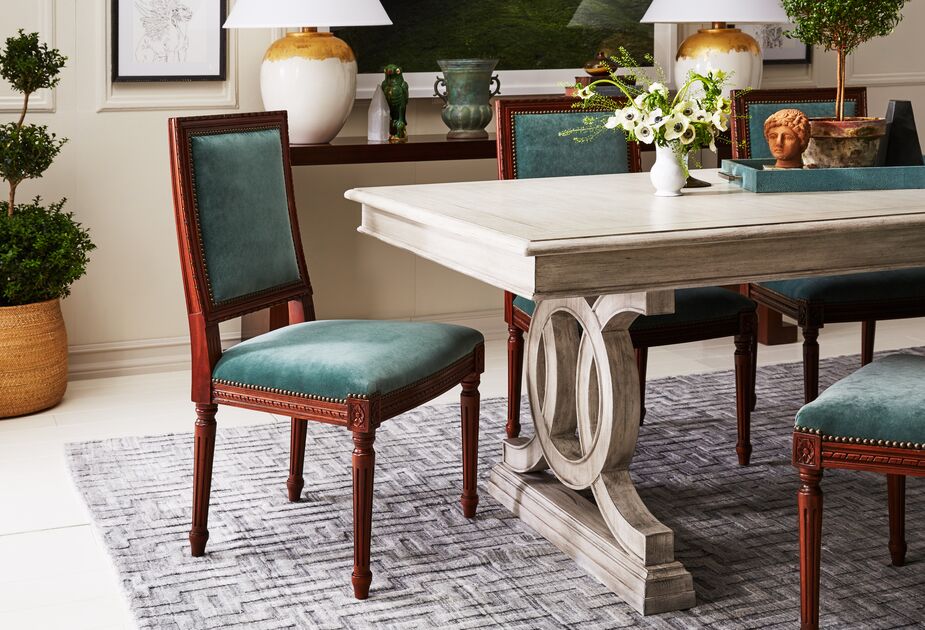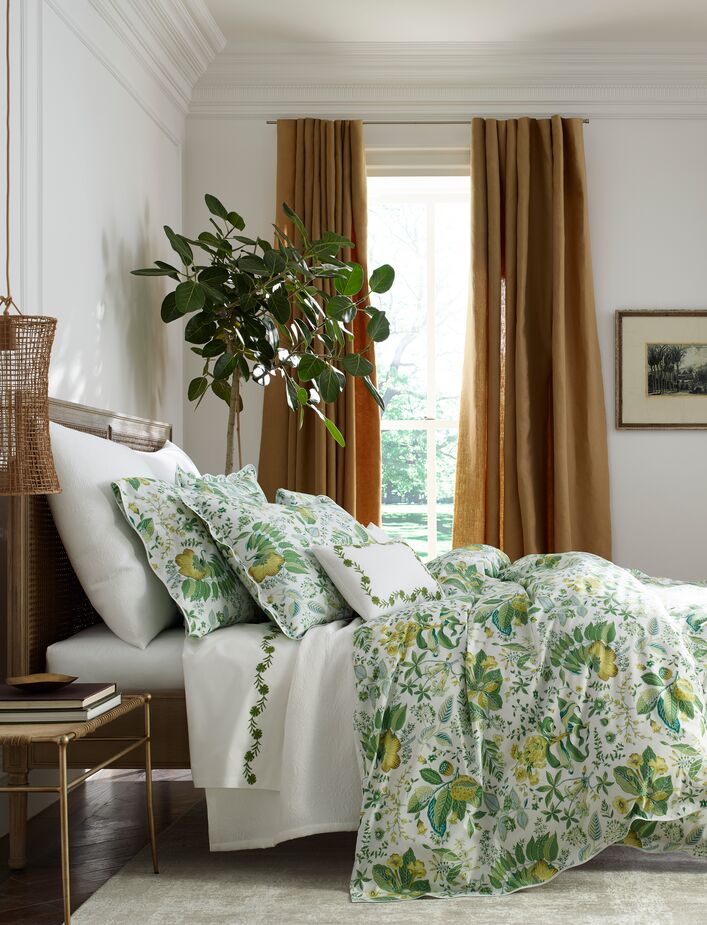 Because there are so many varieties of green, you're certain to find one, or most likely several, to complement your style. Gold makes deeper greens such as forest, pine, and hunter look luxe and regal; with their blue undertones, they also play well with pure blues. Lime green is especially fanciful when teamed with pink or sky blue (think Lilly Pulitzer prints), while navy, black, or gray give it a surprising gravitas. If you're going for a Mid-Century Modern vibe, pair avocado green with brown or, yes, harvest gold. For drama, pair green with the color opposite it on the color wheel: red, or if that feels too Christmassy, a reddish orange.
If you're stymied by the myriad options, you can't go wrong by looking to the most infallible decorator of all, Mother Nature. She's managed to pair the perfect shade of green leaves with flowers in just about every color under the sun. In fact, plants—real or faux—are the easiest way to freshen up a room with green.
Five Favorite Pieces
• Lucia Oushak Rug in Green. Bring in green from the ground up with this hand-knotted rug. The dominant color, a pale yellow-green, is especially well suited for brightening up traditional rooms dominated by dark woods.
• Bryn Three-Piece Velvet Sofa in Emerald. The boldness of the jewel-tone upholstery matches the striking clean lines of the sofa's silhouette.
• Pair of Cara Table Lamps in Dark Green. Golden accents accentuate the luxuriousness of these lamps, which are wrapped in woven faux leather the color of fresh-cut grass.
• Bedford Ginger Jar in Green. The bright green palette and the lively motif give the timeless ginger jar a fresh, fun attitude.
• Blakely Pillow in Natural/Green. Ease into the trend with a neutral linen-blend pillow that sports a green stripe of velvet down its front. The pairing of fabrics and colors makes it perfect for use year-round.