The 4,000-square-foot house Hattie Sparks Collins renovated for herself, her partner, and their three daughters was more than a family home. "This was the project that kicked the door open for my business," says Hattie. "It taught me a lot about the design process, and I got to build a beautiful home to live in along the way too."
Prior to launching the Hattie Sparks interior design firm, Hattie owned two stores, one of which sold home decor as well as apparel, and studied architectural history as part of earning her master's degree in art history. What's more, friends had long been coming to her for help decorating their homes.
Reimagining her uptown New Orleans house, however, was at the time the largest project she'd undertaken. "We were the first people to own this property outside of the family that built it in 1900," Hattie says. "It used to sit on three lots, and those were eventually sold off. It also used to be a more traditional New Orleans-style home, with wrought-iron porch and balcony, but in the 1960s they added on and closed those off."
Working with architect Lauren Hickman Ross and contractor Yazoo Restorations, Hattie transformed the second floor's two bedrooms and two-and-a-half baths into four bedrooms and three-and-a-half baths. The downstairs layout, with its roomy kitchen and generous family room, was kept pretty much intact.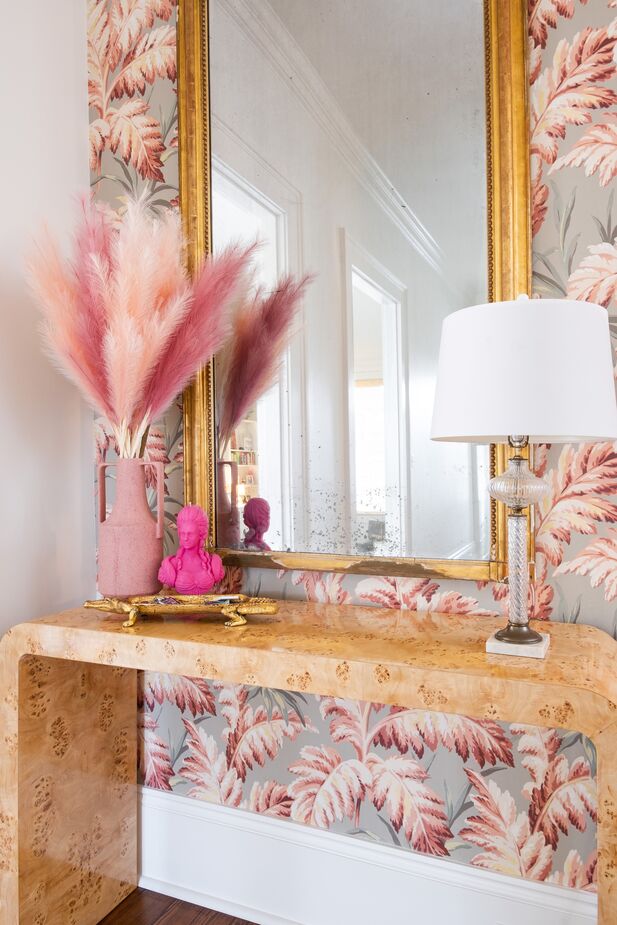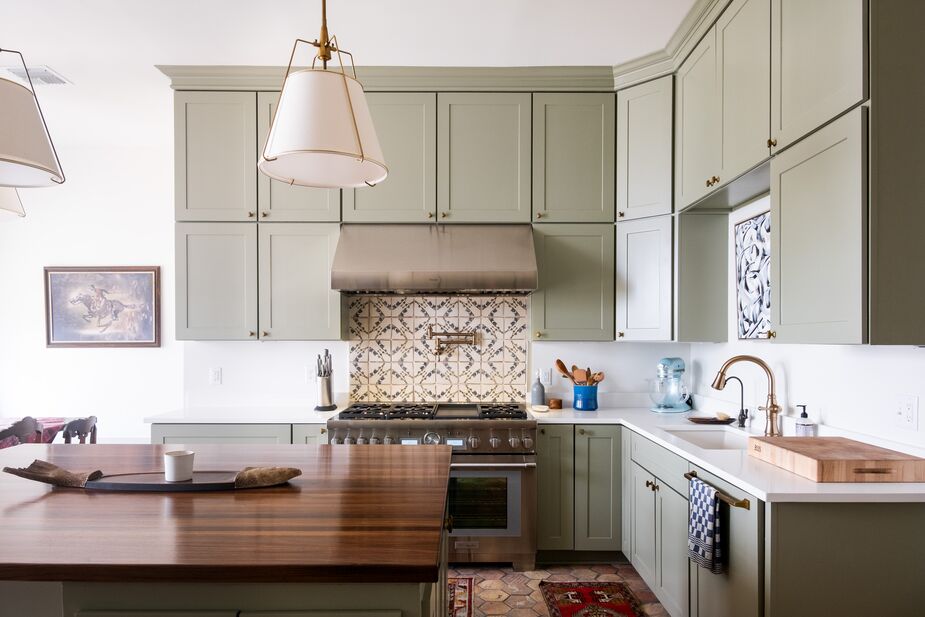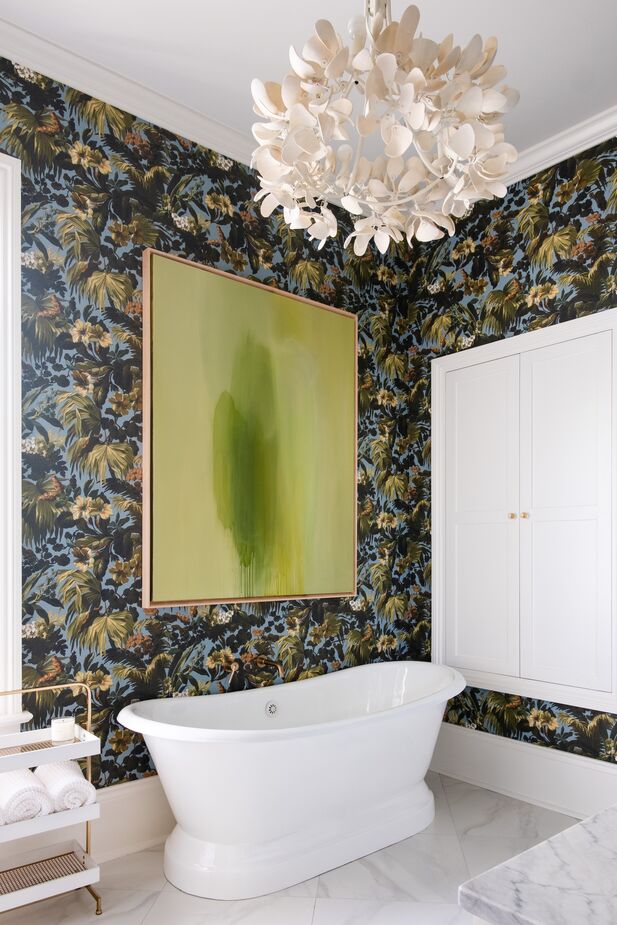 "I wanted the home to feel like it had always been there," Hattie says. "I didn't want it to feel like new construction, so we incorporated a lot of antiques, reclaimed terracotta tiles in the kitchen, interesting wallpapers, and lots of art. I wanted it to make a statement without shouting." She purchased some of the antiques, including a sofa that Hattie had recovered and the twin beds used by her twin daughters, from the estate selling the home, "so it was special to keep them in the house after we'd renovated."
Given that Hattie has an advanced degree in art history, it's not surprising that artworks are prominent elements of her home's design. What is surprising are some of the art's juxtapositions with other furnishings. A quirky painting by Butch Anthony hangs above a traditional sideboard in the dining room; an abstract by Mallory Page rests atop lavish floral wallpaper and above a classic soaking tub. 
"I wanted the home to feel custom and thoughtful, with special touches throughout," Hattie says. And though Hattie and her family have since moved to another home in the same neighborhood, it's safe to say that it too—like the homes of Hattie's clients—will also offer that thoughtful, personal feel.