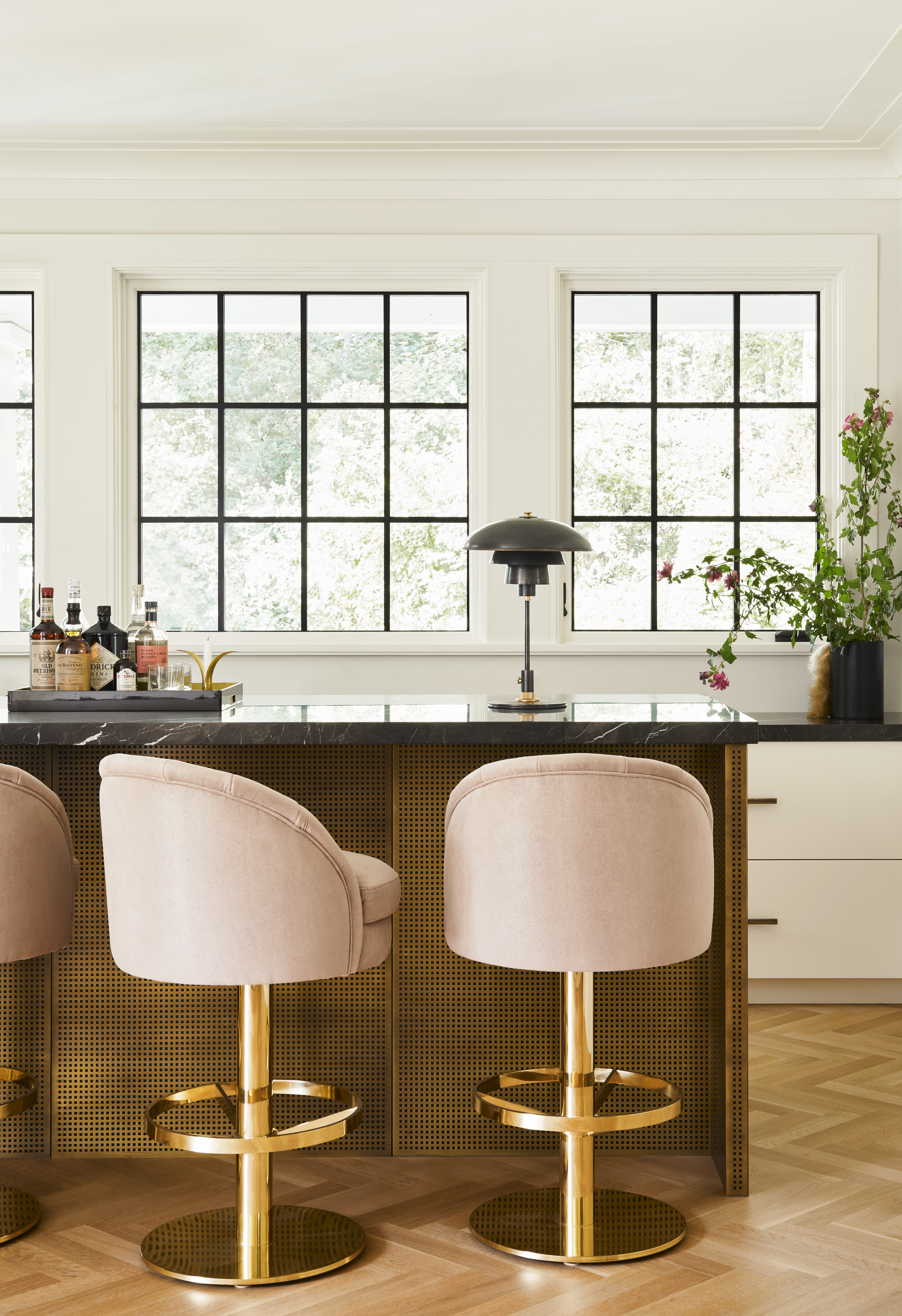 The first thing you notice about this home is its glamour: plush velvets, glimmering gold, sensuous curves. Then you become aware that not only is the home luxe and alluring, but it's also comfortable and inviting. In other words, it's perfect for its owners, a young family of four who love to entertain.
"Our client was very involved in the design process, which was wonderful because they had great taste!" says designer Jenny Wolf. The home, by architect John Kean of Kean Development, sits on five acres in Old Westbury, NY. Because it was a new build, Jenny and the clients started from scratch.

Floors of pale European oak laid in a herringbone pattern along with the numerous windows contribute to the light, airy ambience. The addition of weightier materials, such as the Calacatta marble counters and backsplash in the kitchen and the Arabescato marble in the primary bathroom, provide the perfect complement of substantialness.
Similarly, to contrast the straight lines inherent in a home—particularly one with eye-catching black-framed paned windows—Jenny introduced curves into every room. Some of the curves are subtle, such as the capsule-shape sconces and the rounded corners of the nesting tables in the living room. More dramatic are the living room's pleated bucket chairs, which envelop the sitter in a sumptuous hug, and the nearly circular dining chairs and barstools.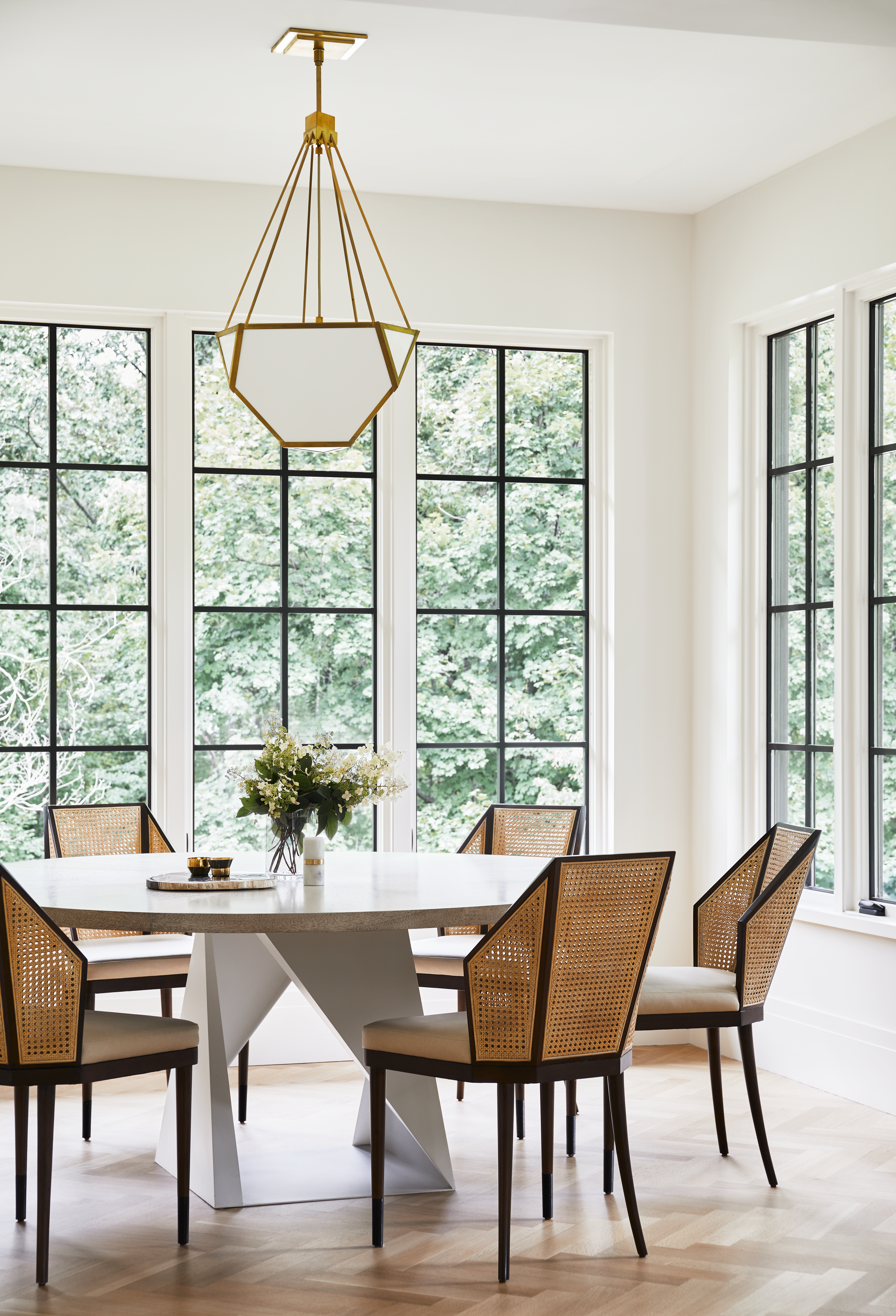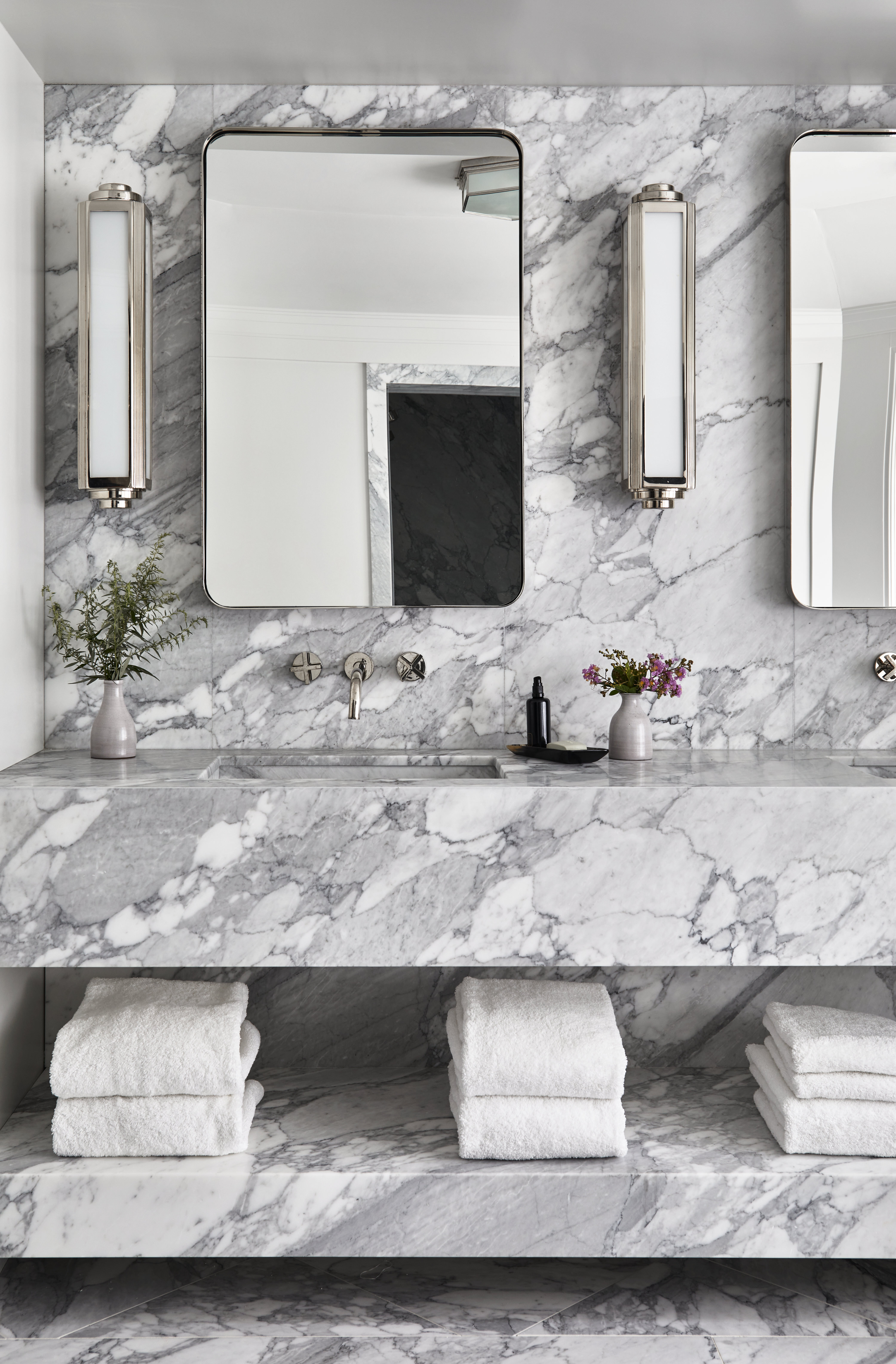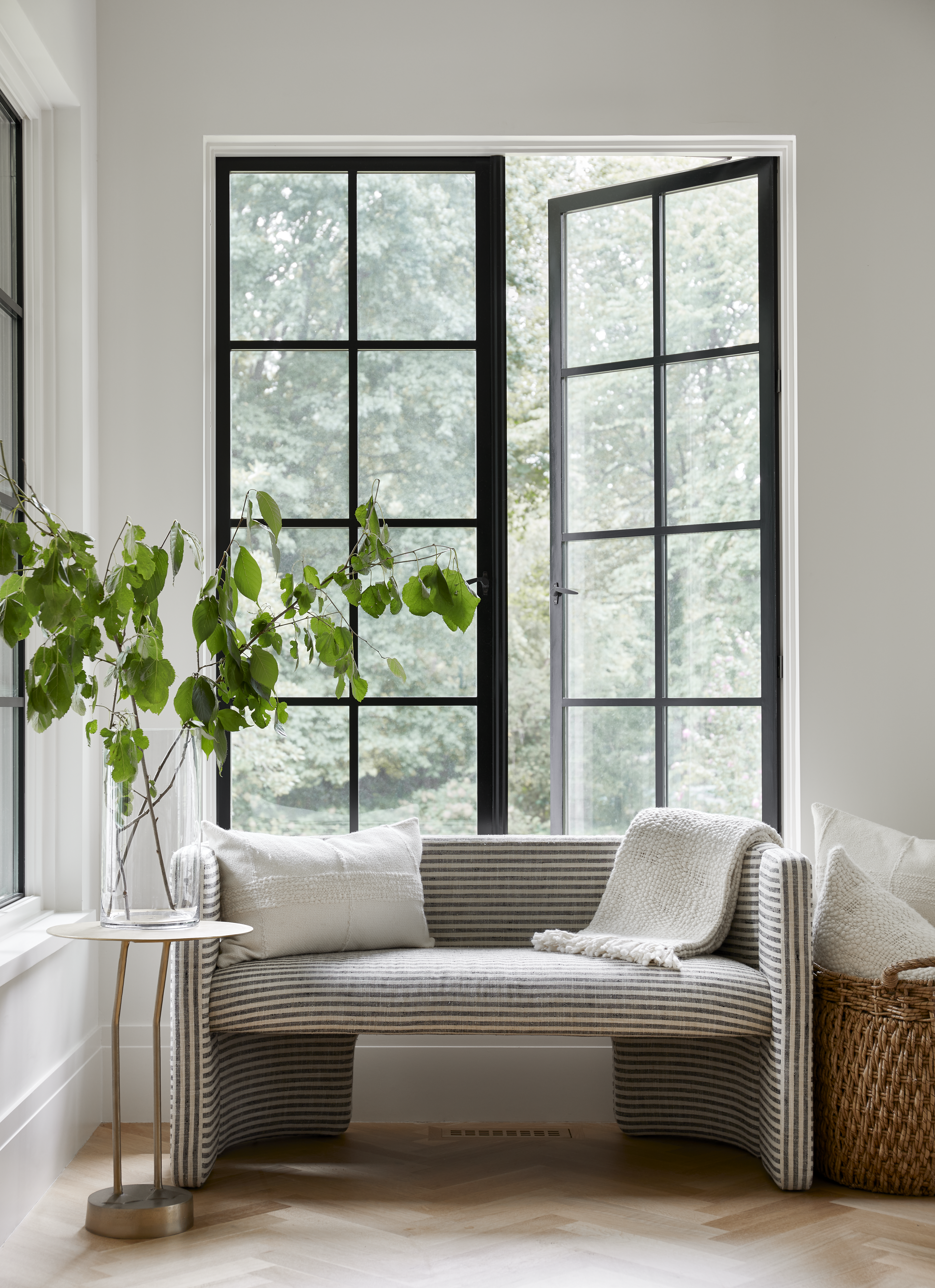 And let's not forget the wealth of soft, luxurious textures. The living room sofas are upholstered in plush velvet that's all but impossible not to stroke; the flokati-type rug in the main bedroom is a pleasure to step onto first thing in the morning. Earthier textures—cane chair panels, woven baskets—dotted throughout keep the home from feeling too rarified.
By keeping the palette muted and the silhouettes simple, the variety of textures and shapes complement rather than compete with each other. "The house has a serenity to it," Jenny says. "You walk in and immediately feel a sense of calm, like 'I'm home!'"