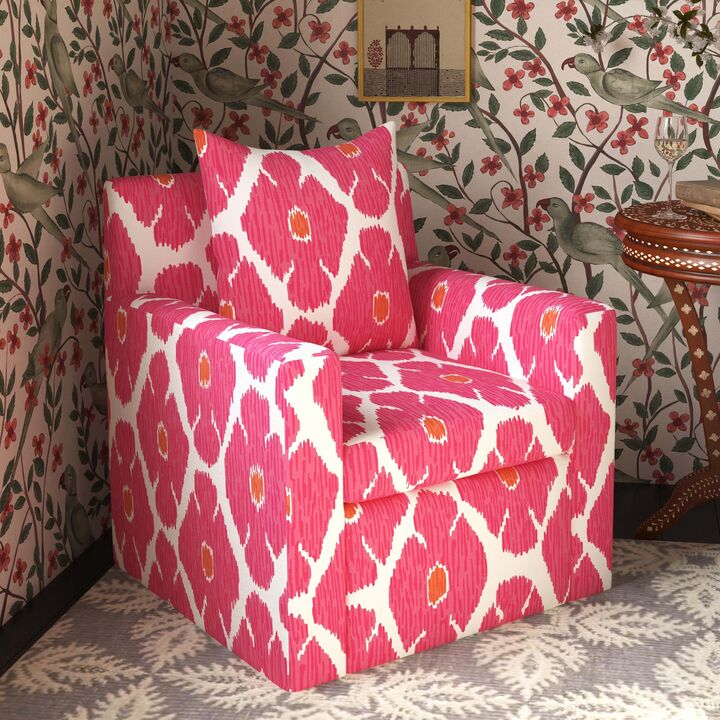 Travel has always been a key component of John Robshaw's career. It was during a trip to India in the mid-1990s, after studying block printing in China, that he became obsessed with traditional Indian prints and textiles. That led him to launch his own line of vibrant fabrics and, in 2001, his eponymous business. Subsequent trips to India, Indonesia, Thailand, and elsewhere in Asia inspired additional designs. And it was while traveling that he met the founders of Cloth & Co., with whom he has collaborated on an exclusive line of upholstered furniture.
"I helped them plan a trip to India," John explains. "After that, we became lifelong friends, and once they had their digital printing machine up and running, we couldn't wait to collaborate."
The collaboration consists of 14 styles available in seven Eastern-inspired prints and four stain-resistant solid fabrics. The patterns range from Madura (named after an Indonesian island), which is elaborate in design but serene in palette, to the classic white-on-indigo floral Mudetti, to Fergana, which references the suzani and ikat textiles of Uzbekistan, where the Fergana Region is located.
What is it about Asian block prints, ikats, and other centuries-old textile traditions that continues to inspire John? "There is a history, life, and energy to these traditions," he says. "No matter how one works with them, translates them, plays with them, they still have that visual excitement I am always looking for."
The Asian influence extends beyond the fabrics to the silhouettes of some pieces. Mughal arches found in Rajasthan inspired the Alina Headboard and the Hiba Wingback Bed; the quatrefoil shape of the Shiza Ottoman pays tribute to the gardens of Kashmir. Then again, other styles hew more modern and Western. The Tarifa Daybed, for instance, plays with the clean lines of Mies van Der Rohe's Barcelona couch, adding turned legs and other non-minimalist details. "The daybed is really luxurious and a wonderful addition to any room," John says, "in the living room as a side seating area, or at the foot of the bed in the bedroom. It's a nice place to lay back and daydream."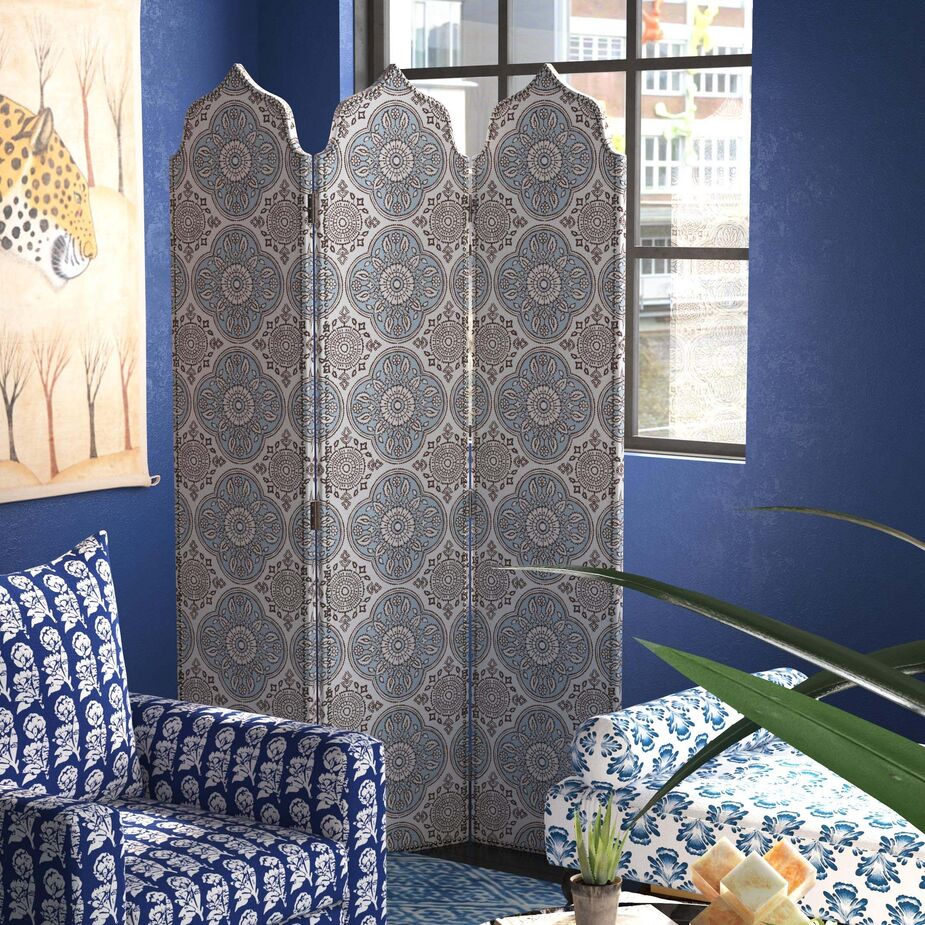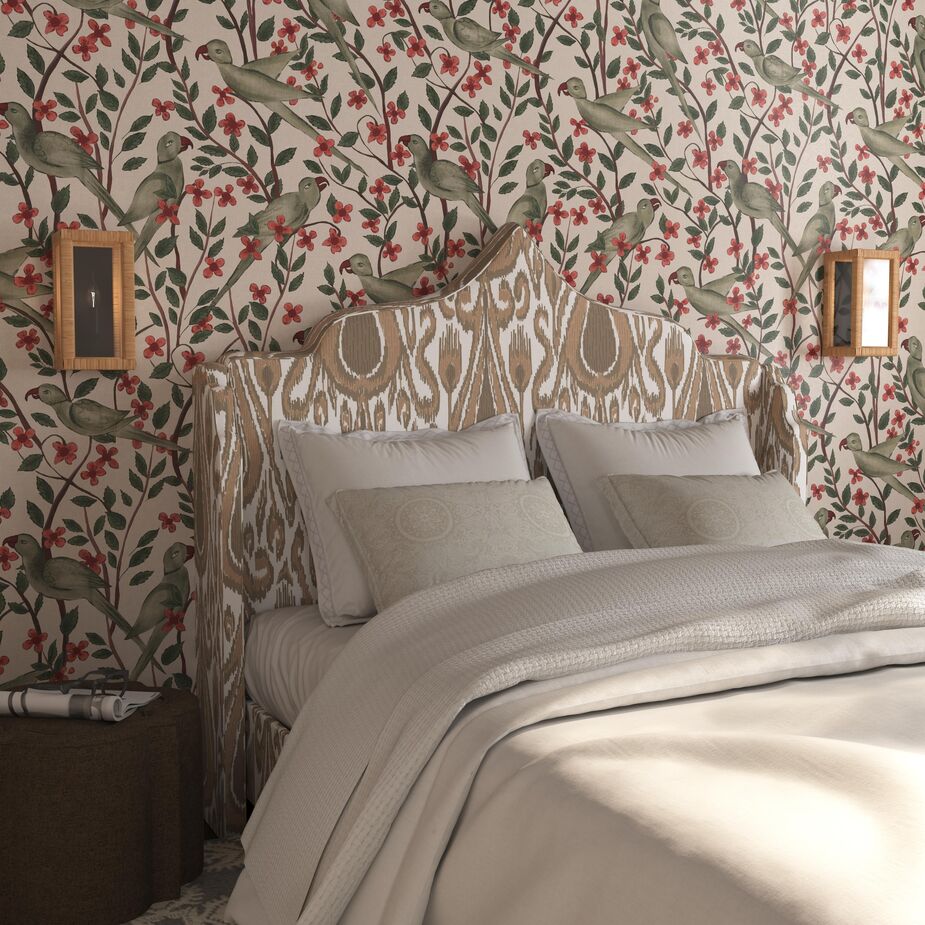 While adding just one of these vivid pieces would certainly transform a room, John advocates mixing multiple colors and patterns in a space. "I'm a big believer in bringing color into the home," John says. "Layering color and prints adds personality. You get a sense of who someone is. I would advise not to think about it too much. Trust your gut, have some fun, color your world."