Beneath a magnificent ginkgo stands a Greek Revival home surrounded by mowed grass, hedged boxwoods, and a limestone wall separating it from a neighborhood of Victorians just beyond. Fast asleep on its gated drive are Gertrude and Lily, two yellow Labradors who, if prompted, rush to greet all who enter the compound known as Historic Botherum. A Lincoln-era property situated in the heart of Lexington, KY, it belongs to landscape designer Jon Carloftis and his partner, Dale Fisher. During the past five years, they've worked as a team to restore the home and its surrounding grounds to a contemporary version of its former glory.
"We wanted to preserve as much of it as we could," says Jon. "We didn't want to ruin what was already in play with a full-on renovation." And so floors were buffed and topped with five coats of tung oil, fixtures were taken out, polished, and reinstalled, and the existing layout was maintained. Of course, there were a few exceptions—enhancements, rather, made in the interest of Southern comfort. A saltwater pool wasn't included in the original plans, but one was added, albeit carefully screened by a period-appropriate plantscape. Claw-foot tubs? None here. Jon prefers showers to soaks and felt no need to indulge in antiquated frivolities. "It's not like we're living in a museum," he laughs.
And therein lies the true story of Botherum as it exists today. Preserved but not dead, it is a portrait of the couple who live there, reflecting their infectious personalities as much as it does a glorified past. Order and chaos can be found throughout the home's interior, highlighting Jon and Dale's shared sense of humor but different ways of being. "When I was a kid," Jon says, "I was outside romping around and chasing butterflies. Dale, on the other hand, was most likely very much inside, ironing his socks." Laughter ensues, reverberating off a marble bust strung with colorful beads, a taxidermy bison affectionately called Otis, and an antique sideboard covered in birds' nests saved from transplanted trees. Rarely does a home possess so much character. See their inspiring mix below: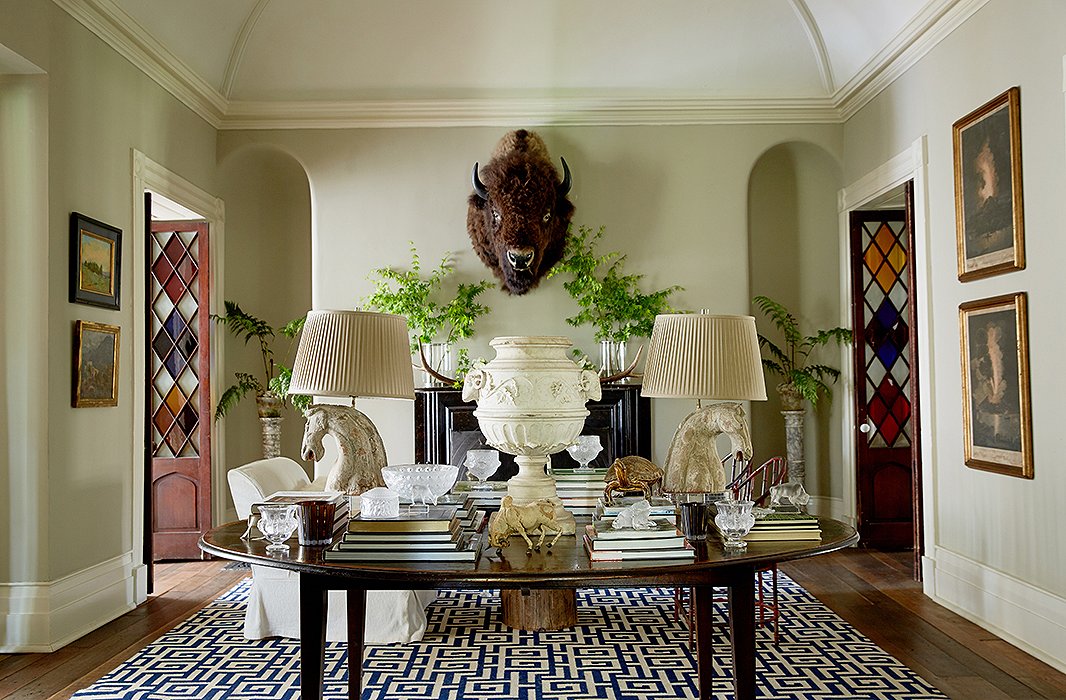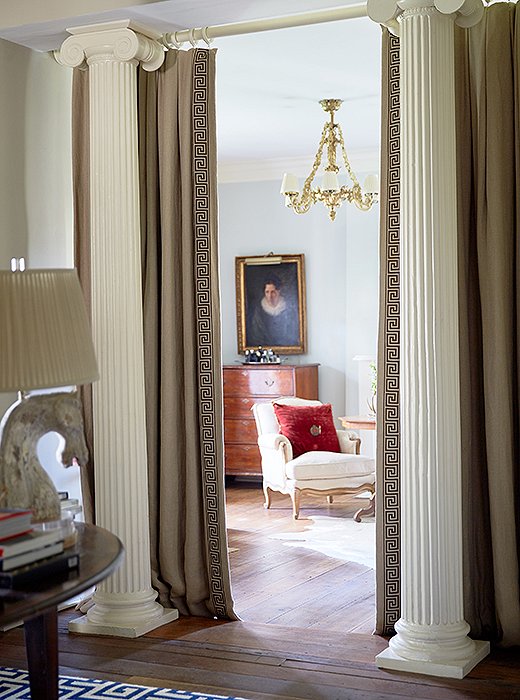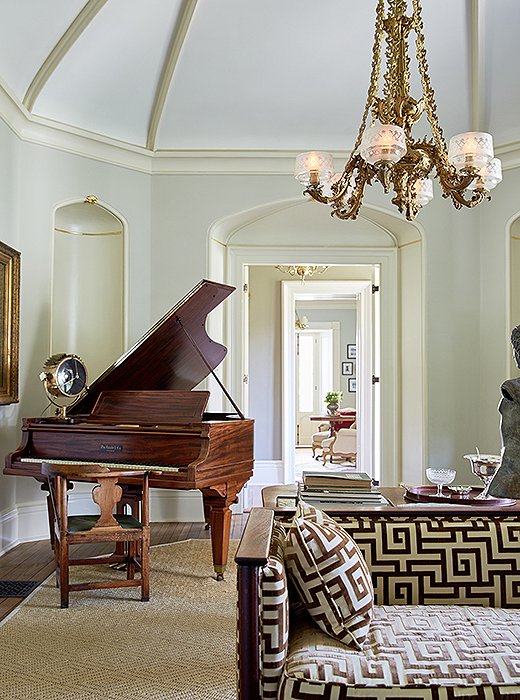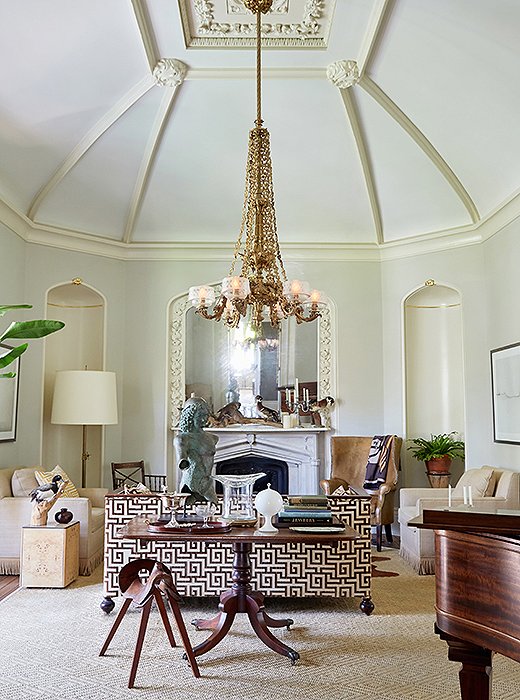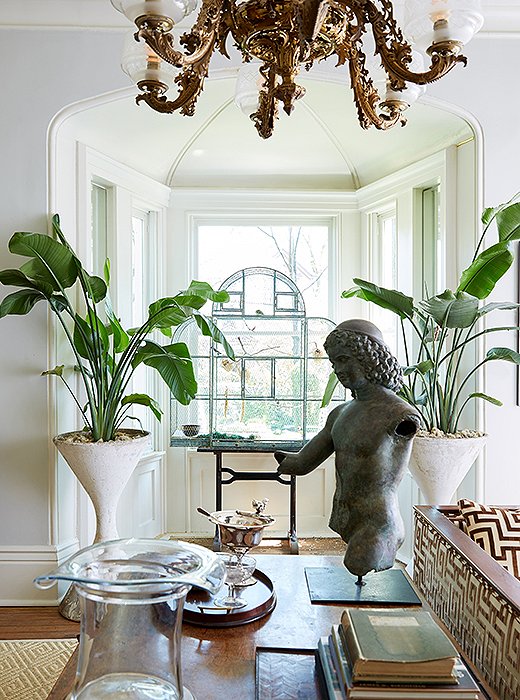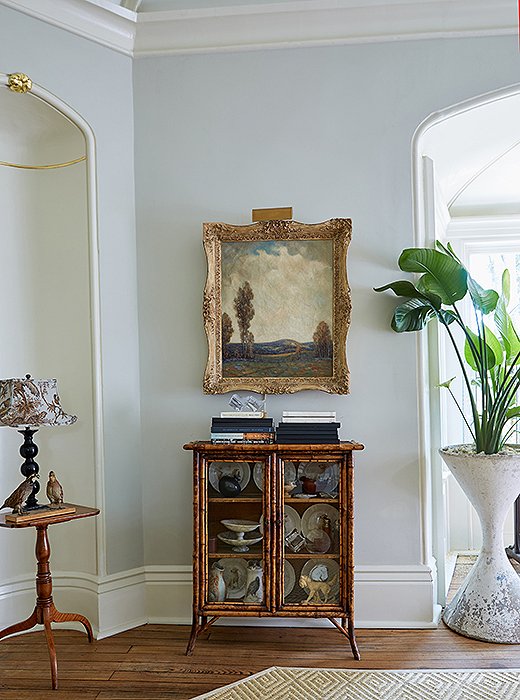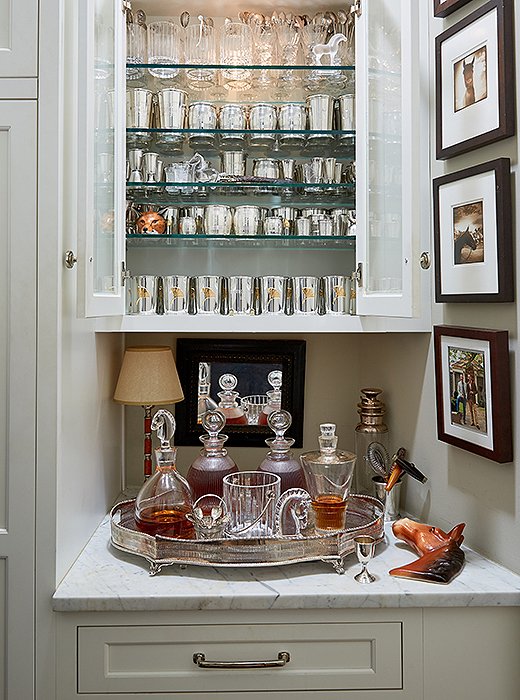 We were careful to keep the details that make each room grand. It gives them drama… and I always want the drama of a room.
Most people have too much stuff, so we try to edit every now and then. The house itself is more beautiful with less in it, so we're careful to keep only what we really love.
We can go into a store separately, and afterward, if we ask each other, 'What was your favorite thing?' 95% of the time it'll be the same piece.