"It's not every day that you have a client tell you they prefer red and lavender," says designer Kara Adam of the owners of this Dallas home. "When we started working on this project, it was during a time when everyone wanted a neutral palette. It was a breath of fresh air to get such bold color direction."
The clients were empty-nesters and recent retirees moving from California with an enviable art collection and some favorite furnishings. Kara was tasked with making these items—and the owners, of course—feel at home in a house that had been custom-built for its previous owners.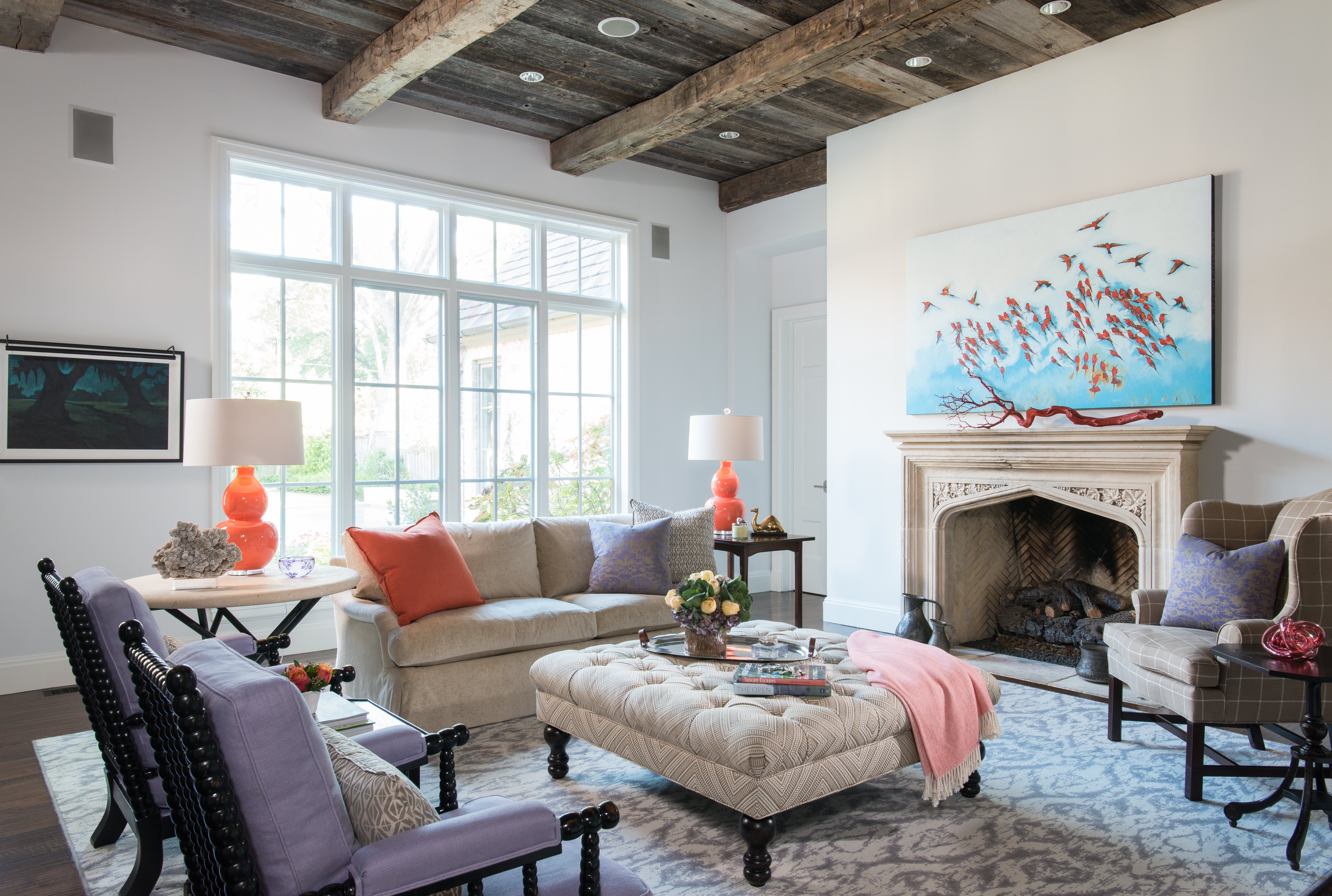 And to do that, Kara focused on their love of color and their "fun, eclectic sense of style." Beyond playing with unconventional color combinations—lavender and orange, coral and lime green—she layered pattern upon pattern.
"We wanted this house to look collected," Kara says. "They travel a lot, and we wanted it to feel soulful and layered. To do that with newer pieces, you have to mix patterns that you might not necessarily think work together. So we mixed polka dots with herringbones and animal print with geometric designs."
To ensure that such mixing feels considered rather than chaotic, "I do like to start with a more neutral or solid base of fabrics in most rooms, allowing the pillows, drapes, and accents to have the bolder patterns," Kara says. "If you take the pillows, accent chairs, and drapes out of my rooms, the rooms tend to be more neutral. I think a neutral base makes a room more versatile in the long run."
It also helps that the most of the furnishings are, despite their unexpected colors and patterns, classic in style: a vibrant Oriental rug in the dining room, wingback and spindle chairs in the family room, gourd lamps and lantern pendants throughout. Symmetry throughout the rooms also helps instill just the right dose of order and serenity.
And in a few rooms, such as the primary bedroom, color and pattern barely register. "The couple wanted their primary bedroom to be a retreat—a calming space," Kara notes. "I always try to keep primary bedrooms tranquil and quiet. We let their art speak in this space."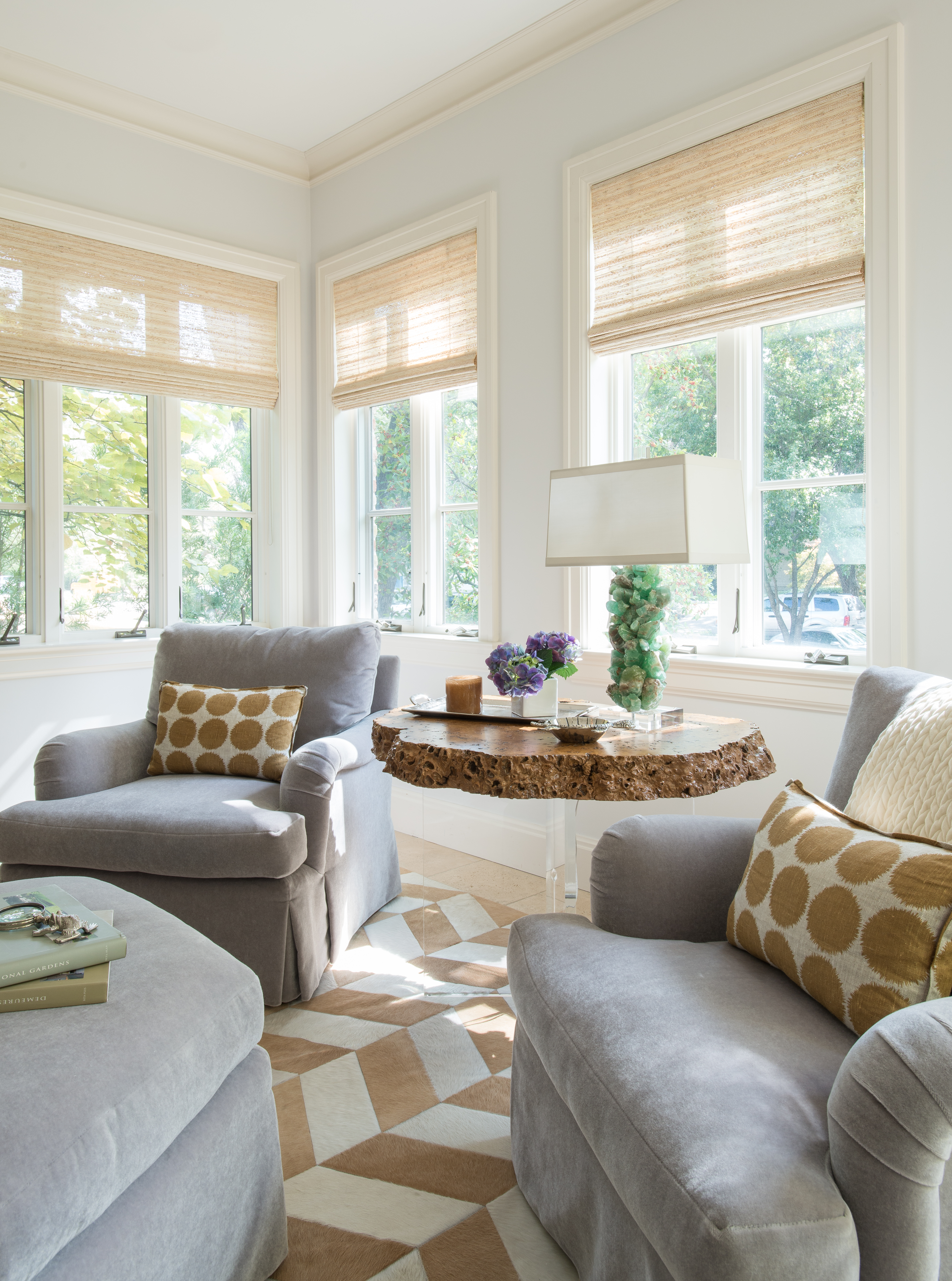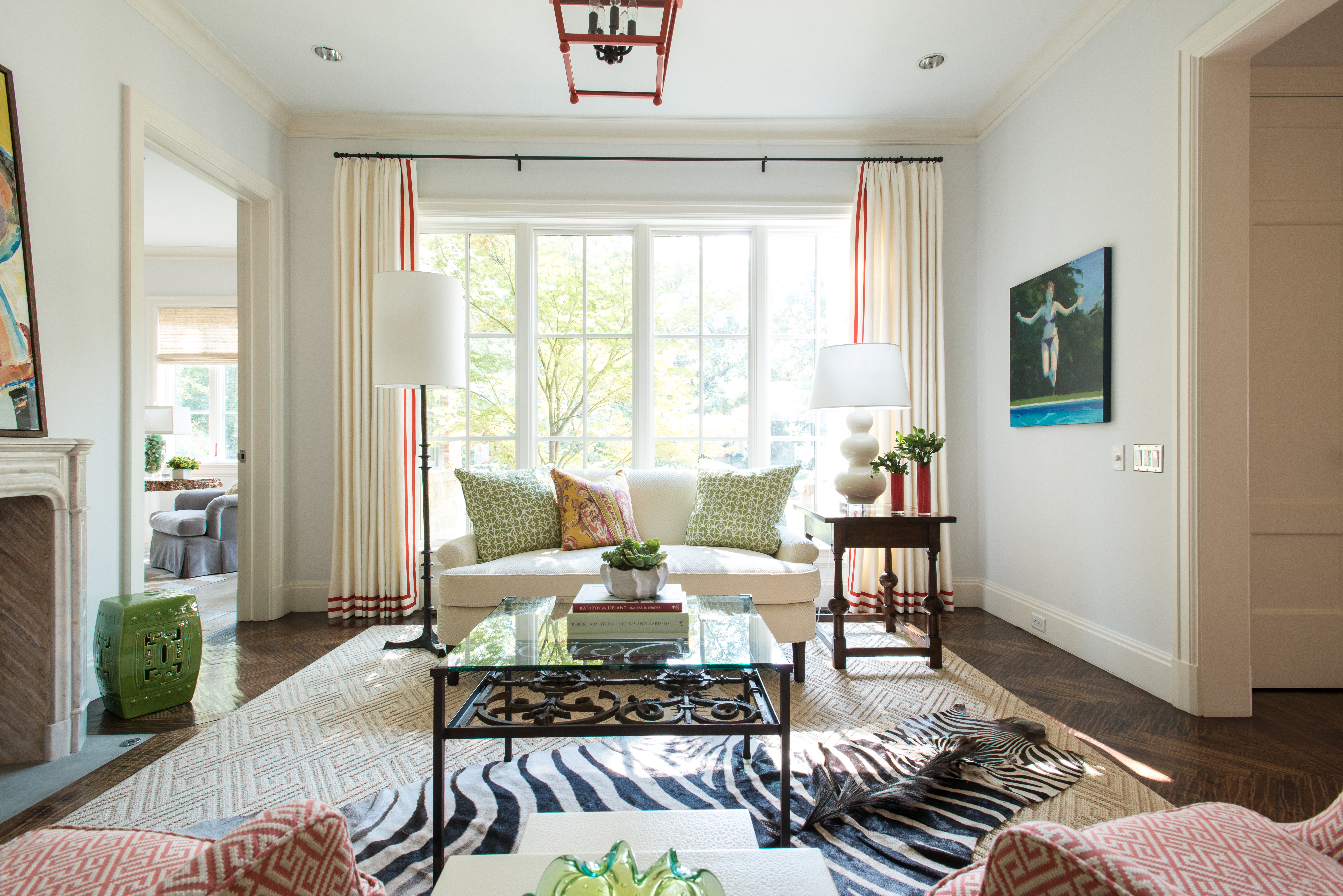 And no doubt the house will become home to more art going forward. "I am most proud when a client comes into their home after we finish doing our work and just loves it," Kara says. "That was the case here because we took the time to listen to their needs and wants. This client loves art, and I feel we gave them the perfect palette to continue to collect more art in the future."