Avoiding media coverage of Ken Fulk is almost impossible. In the past few months alone, his collaboration with model Gigi Hadid on the terrace of her New York apartment, his redesign of a members-only club in Boston, his reimagining of a Silicon Valley home, and his design of a rooftop restaurant were among his22 projects featured in the pages or on the websites of Architectural Digest, Condé Nast Traveler, Elle Decor, Forbes, Galerie, Hospitality Design, House Beautiful, and Wine Spectator.
Then again, why would you want to avoid his colorful, pattern-rich, at times fantastical design extravaganzas? Instagram co-founder Kevin Systrom, for whom Ken designed a Lake Tahoe home, certainly doesn't. Ditto Napster co-founder Sean Parker, whose Big Sur wedding Ken produced, and musician/producer Pharrell Williams, with whom Ken has collaborated on a restaurant, a bar, and a hotel in Miami.
The peripatetic designer, who juggles multiple projects as easily as he carries off a paisley tux, somehow found the time to curate our latest Tastemaker's Edit and answer a few questions about his distinctive style.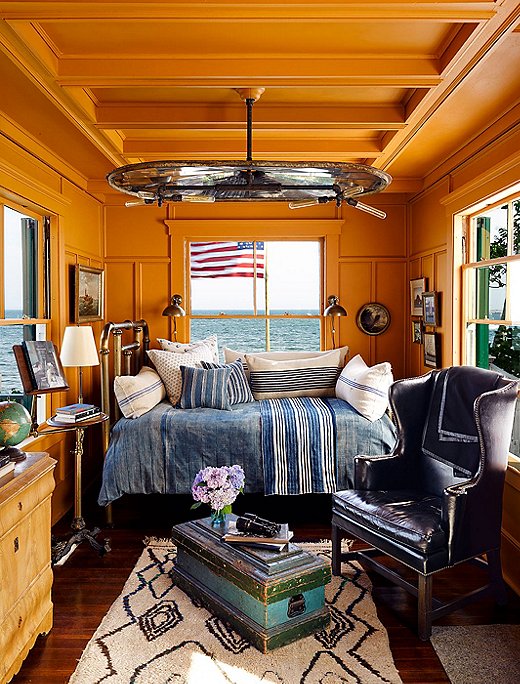 One Kings Lane: How did you enter the business?  
Ken Fulk: I didn't take a conventional route to becoming a designer, and I think that's probably my biggest asset because it has allowed me to chart my own path that wasn't confined by any job description per se. I started out in publishing actually, but I had always loved fashion and style. I helped a friend decorate her home, which led to referrals to more clients, and I knew some Realtors who were looking for a more experiential approach to staging—something that came naturally to me. By the time I launched my official firm, I had already collaborated on several major homes in San Francisco and charitable design projects. We gradually scaled up and expanded beyond residential design into commercial design, hospitality projects and events, branding, and product design. 
Do you have a preference between hospitality and residential projects? 
Both types of projects are inspiring to work on in their own way. For hospitality, the scale is so large that the challenge is often to bring the experience of a custom, handcrafted residence to a restaurant or hotel. For our residential clients it's about bringing their unique personality to life in the space. Despite how much I love curating the memorable backdrop for dining and resort experiences, the joy of delivering a client their dream home never gets old.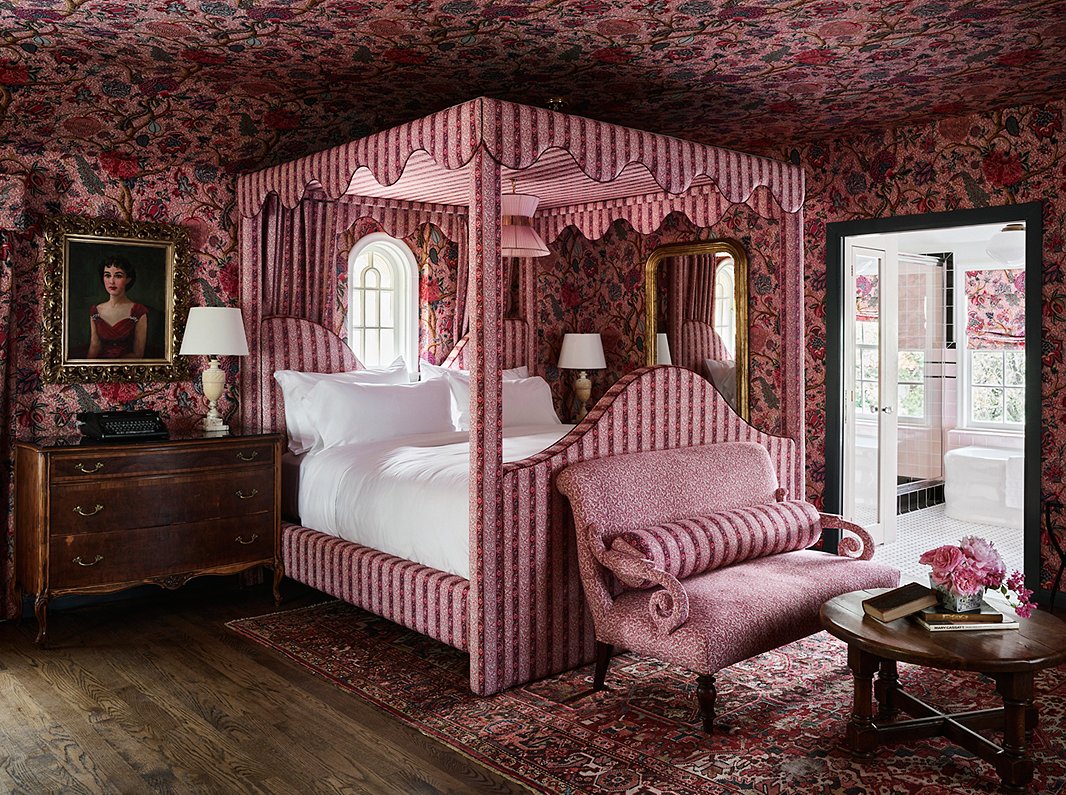 Do you approach designing an event differently from designing a home or a hotel?  
Nope! Whether it is a dinner party or a wedding, a home or a hotel, it has to leave an imprint. Celebrating the moments in our lives is what matters, so that is where we begin with every new project: What are the elements that will delight and surprise and leave you with great memories for years to come? How do we foster an environment for great traditions and simple daily rituals? 
How would you define your design style? 
I have two mottos, and they both define my style and my outlook: "Fear is the enemy of good design" and "Every moment matters." 
How do you begin a project?  
I always start with a story—I think of it as the movie in my mind—which becomes a road map of the project. Usually the story is filled with all sorts of obscure references, from film noir movies to Italian hotels to historic figures creating a collage, and a shared language that we use internally to help inspire and keep us on track. 
Do you have any objects, colors, or materials that you try to include in as many projects as possible—or any that you will avoid at all costs? 
I am pretty open-minded and democratic when it comes to design, though I love almost any shade of orange, from Hermès to marigold. 
What were a few of your favorite projects?
I can't pick favorites! They're like my children—or my dogs! Each and every project is significant in its own right. 
What are a few relatively easy ways to bring a sense of luxury to a space? 
One of my favorite ways to add luxury is a beautiful bouquet of flowers. For any celebration big or small I always reach for florals. My favorite arrangements look like they have just been dragged from a garden and include peonies.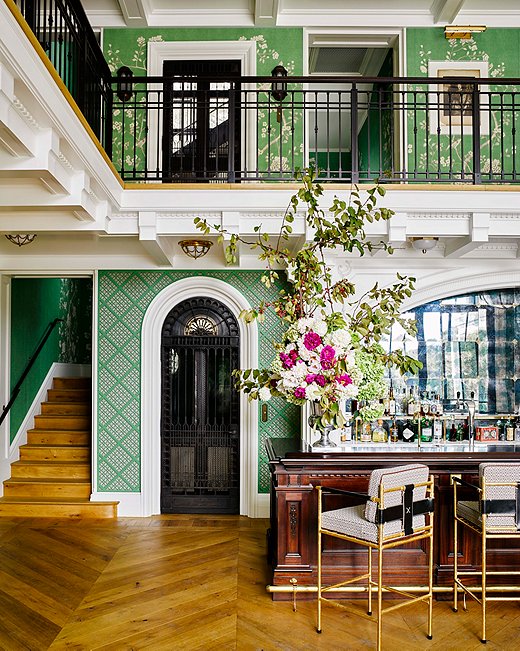 Shop Ken's Style
Portsmouth Swivel Chair in Navy Velvet. Luscious velvet, natty contrast welt, lavish fringe reminiscent of a flapper's dress—and it swivels. What's not to love? (It's also available in a nonswivel version.)
Charles. Printed on gallery-wrapped canvas and given a crackled finish, this portrait is both rustic and stately, just like a favorite heirloom.
Alfie Lumbar Pillow. Animal prints instantly add glamour to a room… and even more so when coupled with plush chenille, as in this pillow. 
19th-Century English Oak Buffet. This timeless piece is equally at home holding leather-bound books in a traditional library and laden with bottles and barware in an anything-goes living room.
Hendry Rug. The abrash will have guests fooled into thinking this is an antique; it's actually an easy-to-clean (and easy-on-the-wallet) homage.