It was a complete remodel," says jewelry designer Kim Dunham while giving a tour of the downtown New York apartment she shares with her husband and their chocolate Lab, Brutus. Clad in flared dark denim and a trim black tee, her Manolo slingbacks clicking across a glass floor that was once several feet of concrete, she passes a freestanding staircase and pauses in the dining area, where a Richard Serra painting serves as a backdrop. This otherworldly mass of black on canvas hangs in pleasant conversation with the rest of the room's furnishings—skeletal Gio Ponti chairs, a black Saarinen table, sleek Italian cabinetry—and speaks to the apartment's inherent sense of considered cool. But things have not always been this way.
Four years ago, the duplex was two separate apartments. Kim and her husband lived in the downstairs unit while a neighbor occupied the upper floor—the one with the wraparound terrace and the river views. Kim admits they'd long fantasized about buying his place and combining it with theirs; they'd even floated the idea by him a few times, but he always maintained that he'd never sell. Then one night, while in the throes of looking for a bigger space in another building, Kim had a dream: "I went to bed and had a vision that he was going to sell," she recalls. The following day the neighbor emailed to ask if they were still interested. "We bought it in under a month," Kim laughs.  
Turning two separate spaces into the home they'd always envisioned took even more time and patience, however. "We moved out for most of it," says Kim, who hired ZH Architects to accomplish the task. "Even the doorman had to leave the day they started to hammer through the concrete, there was just so much noise." And the glass floor? It arrived on an icy January day; permits were secured to block a street where a crane was parked and ready to lift. The last thing to arrive was the pane of glass… and it was the wrong one. "It had to go back," Kim says, shaking her head—but she believes it was all worth it. Below, see how the couple's vision and determination paid off—proof that there are times when sweat and tears are just a part of the process.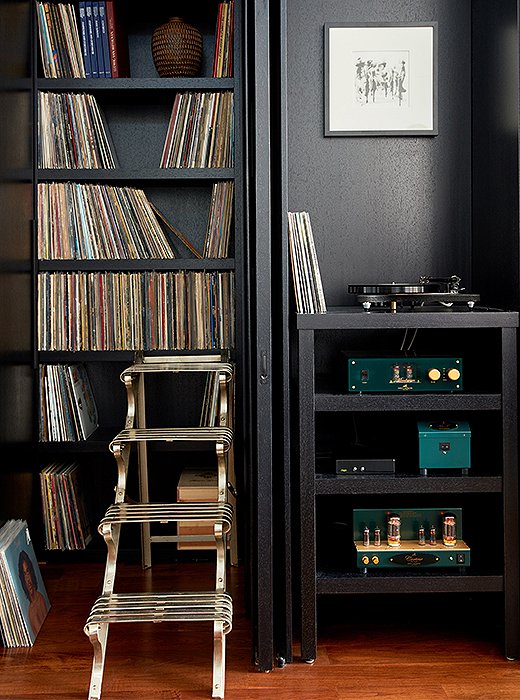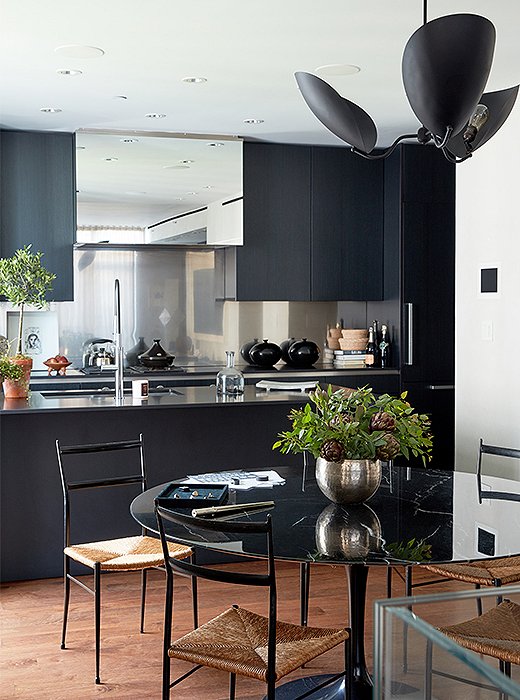 On Personal Style
Kim approached the design of the apartment with the same thoughtfulness she brings to crafting jewelry. She's best known for custom engraved gold rings, each one made as a result of personal correspondence with its recipient. "They are true personal narratives," Kim says of the heirloom pieces. "It's not like somebody picks out some random symbol—it's who are you? what is your story?" The research process for each piece is extensive, and the final product is what Kim calls a "talisman" that combines history with the present moment.
"My apartment is a lot like my jewelry in that I wanted something modern but with soul," Kim says. This dichotomy is illustrated time and time again throughout the space: Venetian plaster walls stand adjacent to a glass balustrade, a Moroccan tagine sets off the sleek Italian kitchen, and a store's worth of records are played more often than any Spotify playlist.
Needless to say, Kim is unswayed by trends, which is most evident in the way she considers art. "Don't try to collect things you don't like," she says. "Collections happen organically, and there's no reason you should have to force it." When she realized that most of the pieces she was drawn to were in shades of black, white, and gray, she decided to roll with it and use the discovery to hone her eye. Together, she and her husband have amassed a collection that is representative of them both. "It happened slowly, but now we have pieces we love."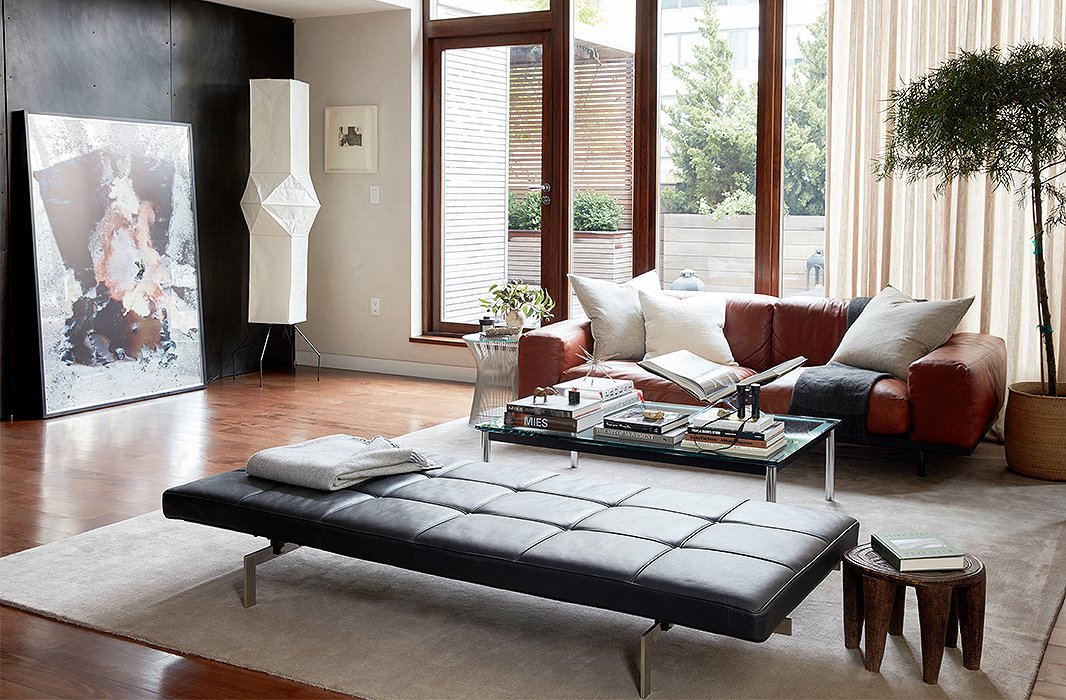 Don't try to collect things you don't like. Collections happen organically, and there's no reason you should have to force it.
A Secret Garden
A rooftop terrace is a rare feature in New York real estate, and both Kim and her husband were keen to make it a usable extension of the apartment. Juniper and birch trees surround the perimeter, making the space feel like a secret garden in the sky. "We wanted there to be different zones," notes Kim. A grill and a cement dining table—so heavy "it will have to be sold with the house"—anchor one end, while opposite, a private corner off the master bedroom serves as a go-to spot for morning coffee. In between, a pergola with built-in seating and a trio of chaises is an ideal place to while away a sunny summer day or to catch the sun setting over the city. "We are so lucky to have this," Kim says. "Whether I'm sitting out here or just looking at it while cooking in the kitchen, it's one of those things that pushes me toward a meditative state."