Lodge luxe sounds like an oxymoron. Originally used to house gatekeepers, gardeners, and other members of an estate's staff, lodges were humble affairs. Even today they're associated more with spartan functionality than with fabulosity. 
Bill Cook's lodge in the Appalachians of North Carolina, however, scores high on the fabulosity meter. An interior designer and owner of antiques purveyor Vermilion Designs, Bill and his partner, architect Michael Faust, tore down Bill's 1940s weekend cottage and reimagined it as an exuberance of weathered wood beams, stone walls, and of course, antique and vintage delights.
Bill describes the hillside home as "very fairy-tale-ish." In fact, lettering on the stair risers reads "Once upon a time they lived happily…" in a gothic font, the sort one might see in old Brothers Grimm storybooks. The fairy-tale/folklore vibe meshes perfectly with lodge style, given that stories such as "Hansel and Gretel" originated in Germany's Black Forest region, and Black Forest carvings "really say, This is the mountains, this is ski lodge, this is the look," Bill notes.
In Bill's home, antlers—real and faux—scattered throughout reinforce the mountain-lodge look, as do the myriad paintings and prints that transform hallways and rooms into art galleries. "Artwork is a big component of the lodge look, things that pertain to the mountains," he says. "I love vintage ski posters, beautiful deer engravings, a quality painting of a hunt scene, anchored with a really good painting or two."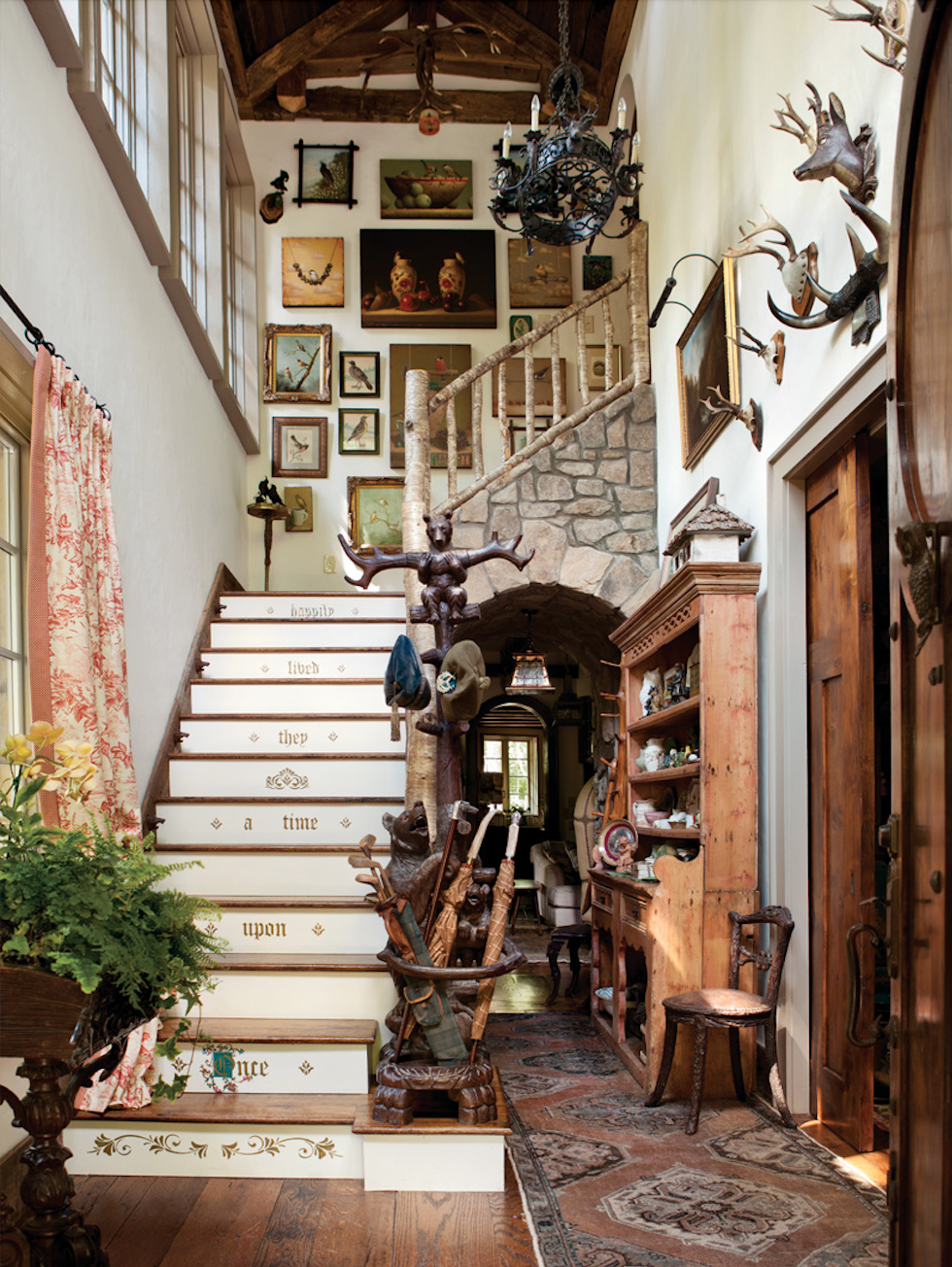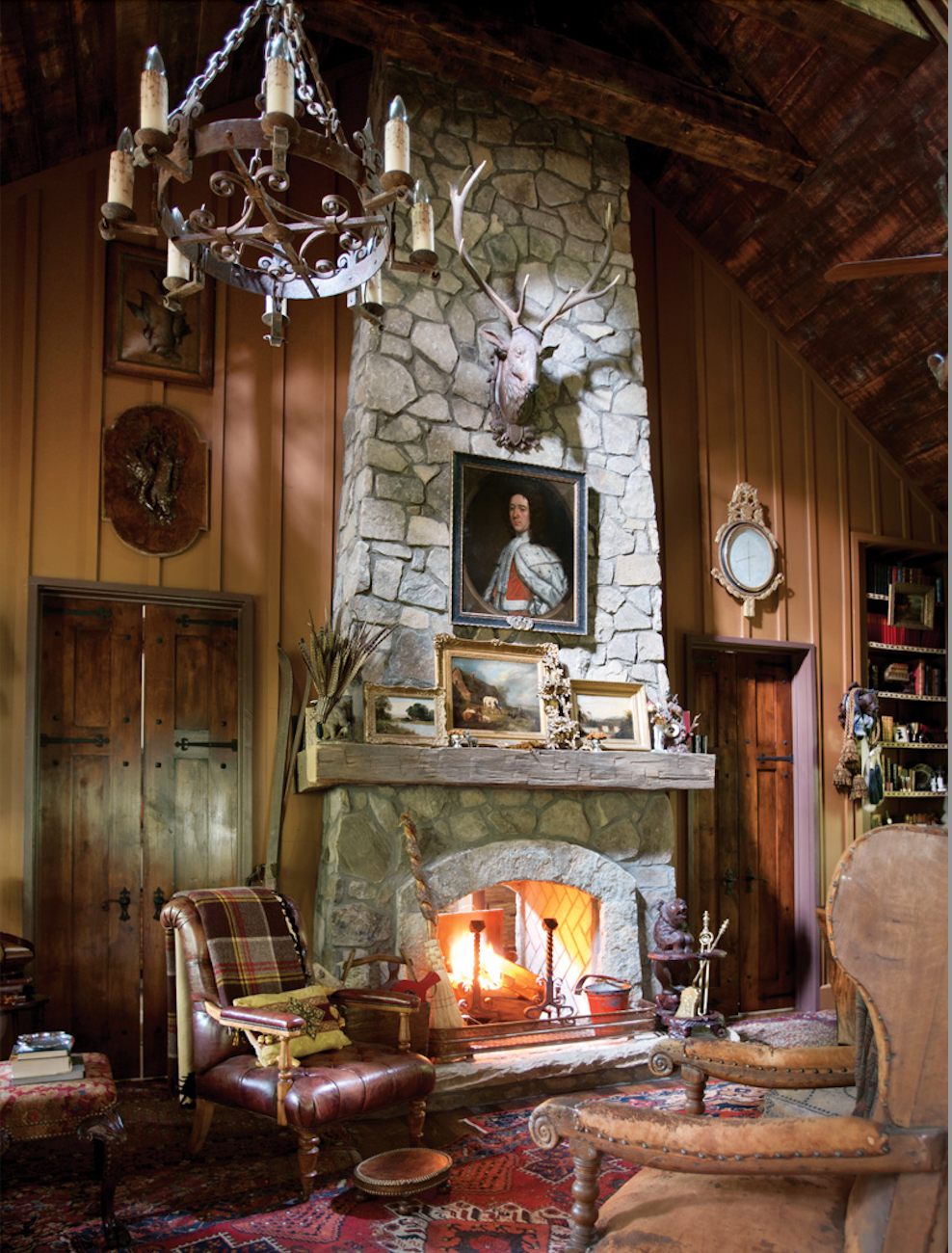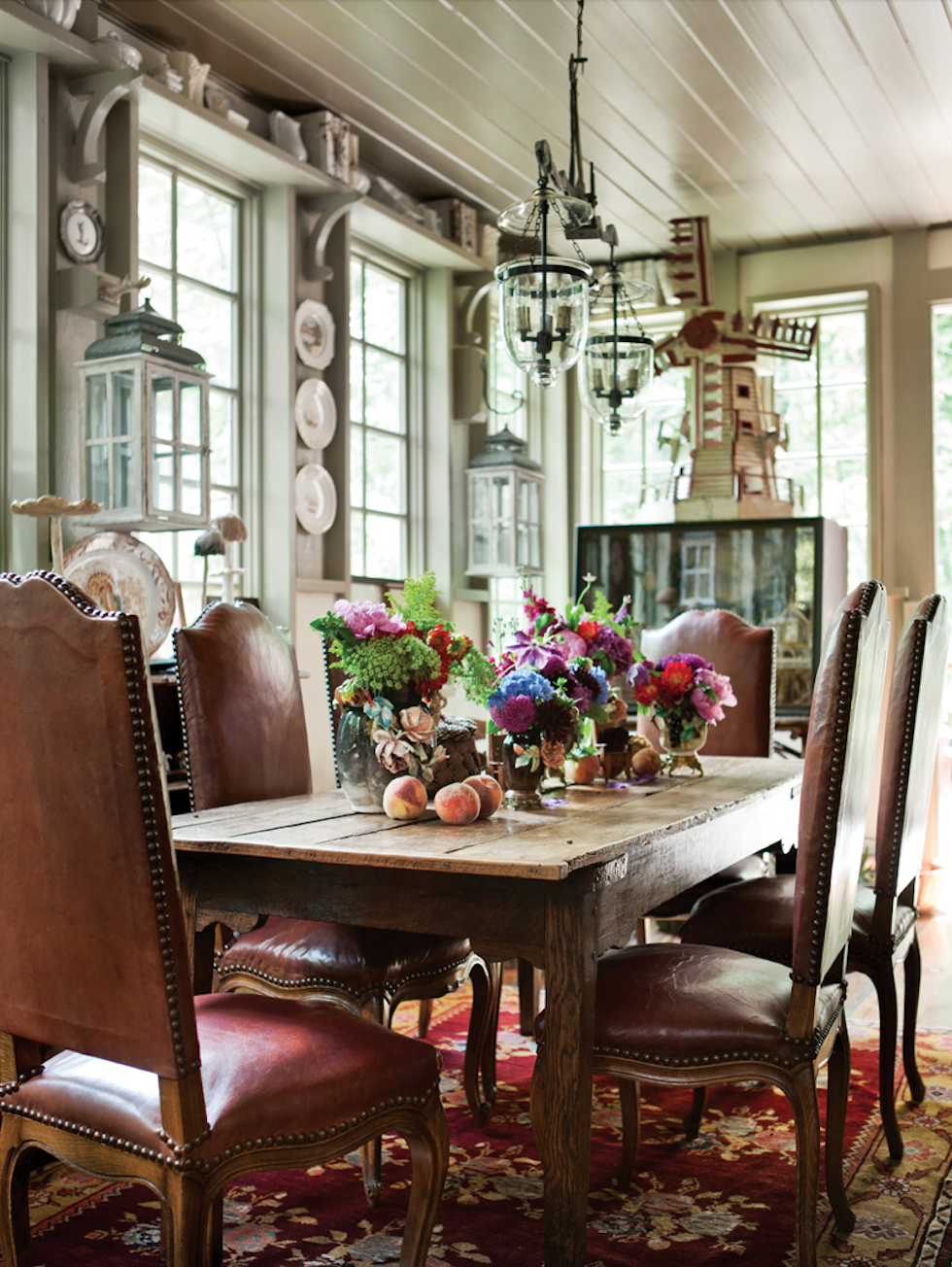 Let's not forget the luxe aspect, however. Bill certainly didn't. Old World antiques, from elaborately painted escritoires to regal portraits to mirrors in baroque gilded frames, mingle easily with hide rugs, wood-plank tables, and birch-log handrails. "Not everything needs to be luxe or to be rustic," Bill says. This mix of seemingly opposite styles proves, once again, that when it comes to creating a uniquely layered home, the sum is greater—and more inviting—than the whole of its parts.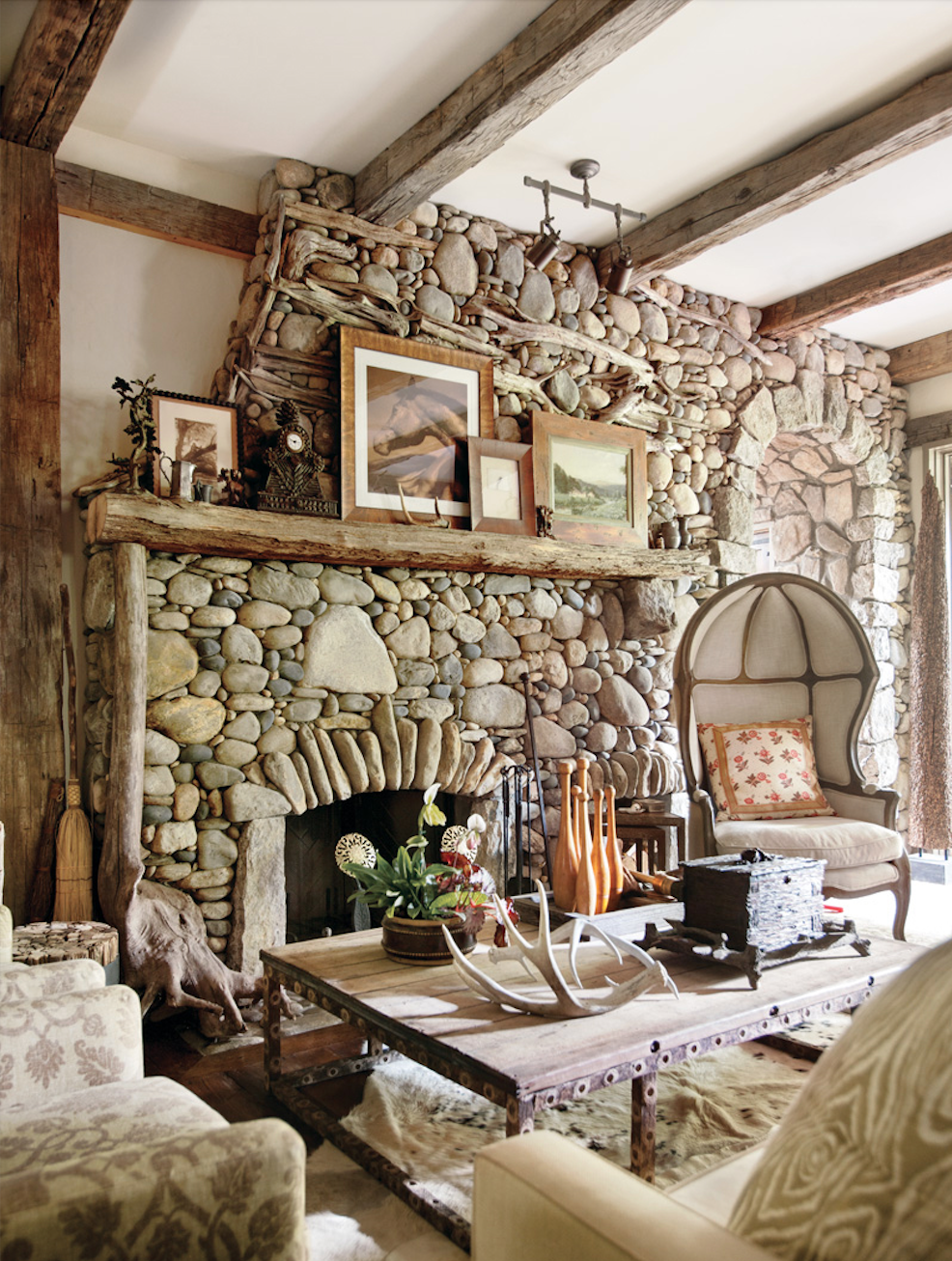 Quick luxe lodge tips from Bill Cook
• "I'm a big advocate of pillows. You can take a plain-jane but good-quality sofa and absolutely change the look, from seaside to mountain, with pillows. I think the punch of a pillow or two or three can get that look right away—it might have a stag on it, or a bear, or pine cones."
• "Demijohns make great lamps."
• To avoid veering into kitsch or clutter, "reinforced editing is important. The help and guidance of a professional can give you a sense of restraint."