Burl wood and plaster wouldn't seem to have much in common. One is a happy accident of nature, the other a manmade composition that's been refined over millennia. But both materials have become increasingly popular with designers and tastemakers, and both are timelessly chic.
The Beauty of Burl
Burl wood is a tree deformity, sort of like a callus (when the result of injury to the trunk) or a tumor. For centuries, most woodworkers tossed aside any burls on lumber. The irregular swirls and pitting that give burl its distinctive appearance make it difficult to work with. And burl wood's irregularities were at odds with society's concepts of beauty, which emphasized perfection. 
The makers of Biedermeier furniture in 19th-century Germany were among the first to popularize the beauty of burl wood's imperfections. But appreciation of the material really became widespread in the early 20th century. Burl's extravagant, unpredictable patterns and color variances fit right in with the anything-goes, rules-are-made-for-breaking, more-is-more 1920s. Another reason for burl's appeal: Its relative scarcity made the material a status symbol. And so burl became an in-demand feature of Art Deco furnishings, usually in the form of veneers. (Burl wood isn't suited for furniture construction.) 
Burl wood began fading in popularity at the end of the 1970s. Was it a coincidence that the acceptance of nonconformity also ebbed to a degree at that time? That's a question for sociologists, not us. We're just delighted that another generation is appreciating the beauty of burl's idiosyncracies.
The Pleasures of Plaster
Plaster dates back to ancient Mesopotamia. Of course, the plaster used in the construction of the Egyptian pyramids differs somewhat from the plaster with which the ancient Romans decorated their baths, the plaster doctors use when making casts, and the plaster used for pottery. Some people consider stucco and gesso types of plasters, further confusing things. For our purposes, though, we'll consider plaster a pale powder such as lime or gypsum combined with water to create a solid that can be molded, sculptured, and otherwise manipulated until it is hardened. Then again, many furnishings that look like plaster, from lamps to sculptures, aren't made with plaster at all but rather more durable and affordable materials such as resin or concrete. 
Color can be added to plaster before it dries, but it's the powdery white hue that is most popular today. Likewise, plaster can be made impeccably smooth, but currently a somewhat irregular texture is in vogue. As with burl, it's the imperfections that appeal, providing a warmer, more artisanal counterpoint to sleek, glossy, machine-made surfaces. Plaster and burl are celebrations of the unique, making them ideal additions to a home designed to reflect your unique style.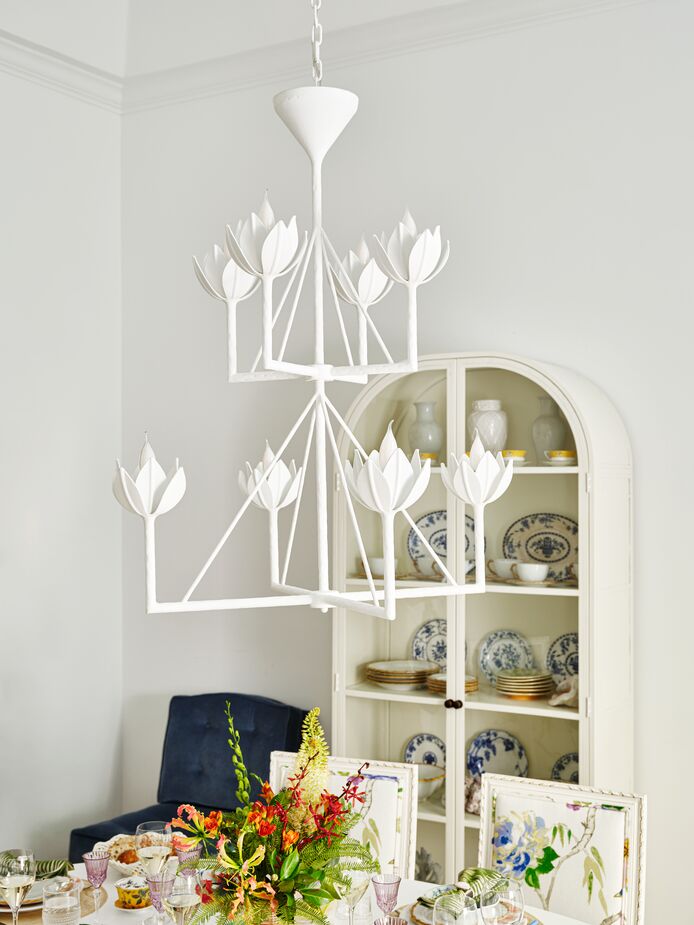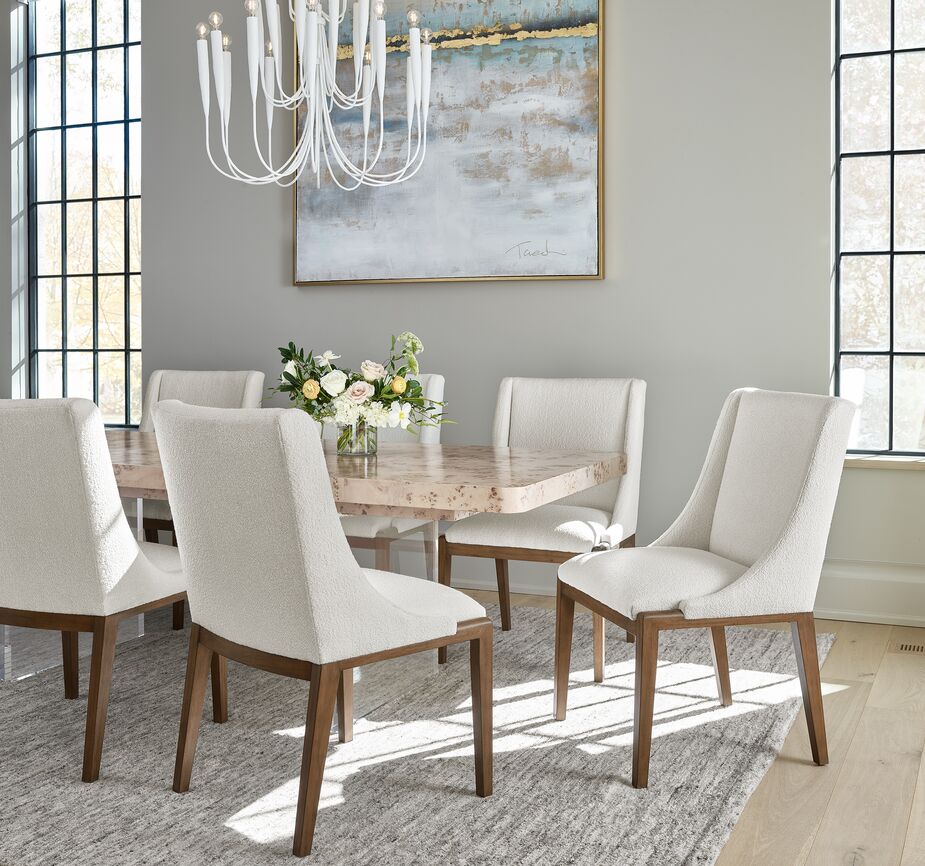 Five Favorite Burl Pieces
• Montclair Demilune Console. The burl of olive ash trees (ash trees whose inner wood resembles that of olive trees) is much sought after, and this demilune table shows why. 
• Mora Burl Wood Buffet. This buffet's unadorned surfaces and simple shape allow the dramatic clusters of the oak burl to take center stage. In addition to making a lavish style statement, this piece is quite versatile, with shelves and cord cutouts behind its doors.
• Burl Wood Table. Crafted from a single burl, this one-of-a-kind cocktail table retains its knots, crevices, and irregular edges, accentuating their beauty with a warm, glossy finish.
• Orwell Wall Mirror. Bunny Williams gave this mirror's burl-wood frame slender borders, almost like piping, of ebony and off-white tiles. The result is one of matter-of-fact luxuriousness.
• Madison Burl End Table. This handcrafted side table allows you to relish the beauty of burl without breaking the bank. Tapered legs and brass ferrules add to its quiet but undeniable glamour.