Amedeo Modigliani is having a moment. Philadelphia's Barnes Foundation exhibited "Modigliani Up Close" through the end of January 2023, and Johnny Depp is set to direct a film about the Italian artist in spring 2023. (Andy García starred in a 2004 biopic of Modigliani.) 
After moving to Paris when he was 22, Modigliani hobnobbed with the likes of  Pablo Picasso, Constatin Brâncusi, Maurice Utrillo, and Jean Cocteau, but in his lifetime he did not enjoy anything approaching their success. One reason could be the brevity of that lifetime; Modigliani was just 35 when he died, in 1920, of tubercular meningitis. Another possible reason was the notoriety of his lone solo exhibit during his lifetime, held in Paris in December 1917. Not only were all the works paintings of nude women, but as the police inspector who shut down the show declared, "They have body hair!"
Perhaps the greatest reason, though, was that his art didn't slot neatly into any one style or school. Like the Cubists, Modigliani was inspired by the exaggerated geometry of African sculptures, but his works aren't otherwise Cubist. He favored strong brushwork, but aside from some of his earlier works (such as 1908's The Jewess), his paintings had little else in common with Fauvism. Unlike the Impressionists and the Post-Impressionists, Modigliani wasn't especially interested in capturing the qualities of light. And for the most part, his works lack the exaggerated emotions of Expressionism.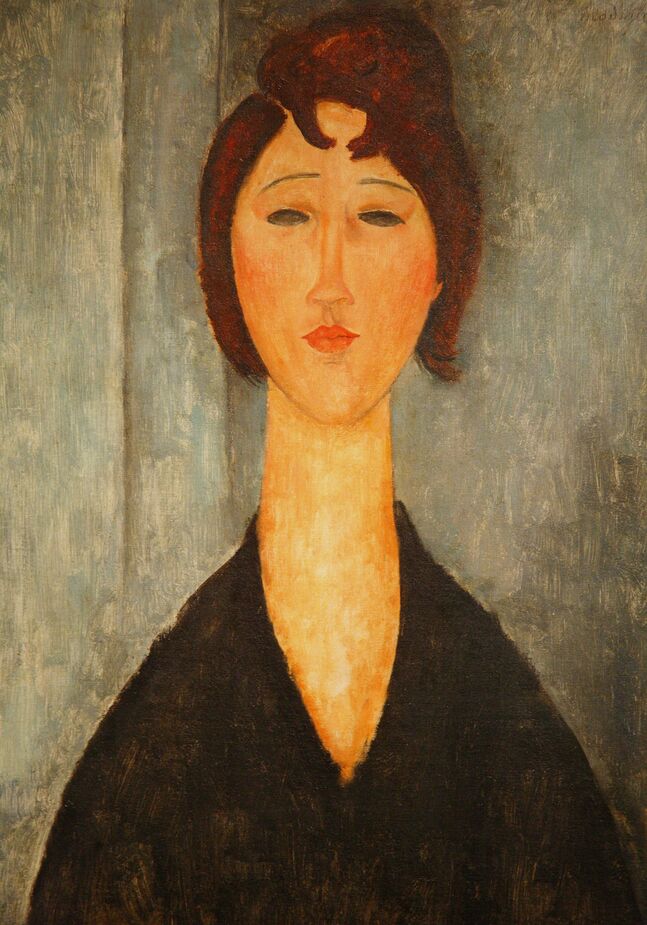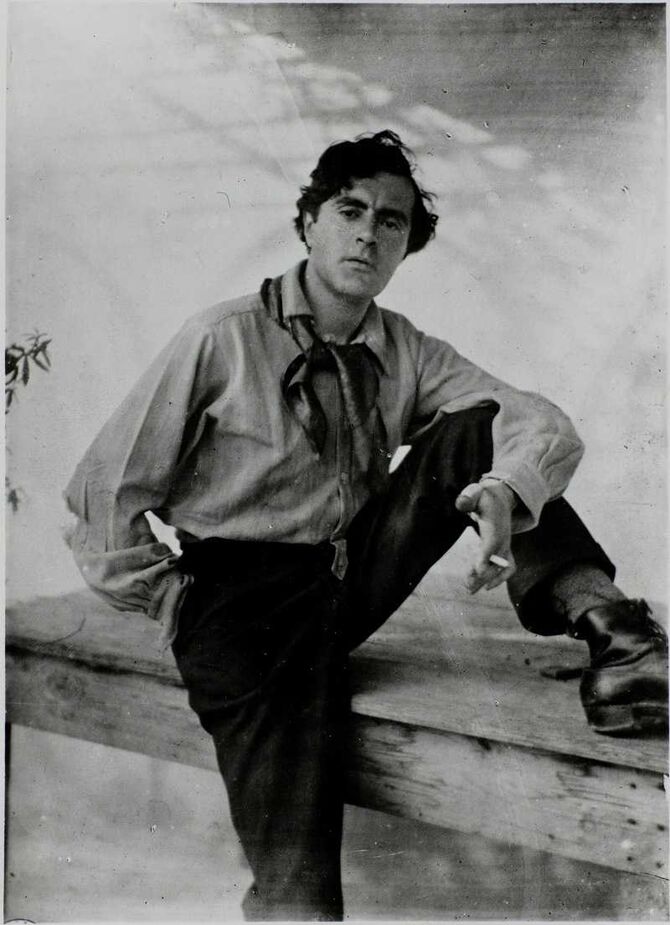 Though Modigliani's works cannot be categorized, the portraits he produced during his short but productive prime can easily be recognized. Each oil painting celebrates a single sitter, rendering the individual in lines and shapes both exaggerated and austere. Despite an economy of detail, each sitter's personality comes through (one look at Modigliani's portrait of Picasso makes clear the latter's pugnaciousness). At the same time, each subject is surrounded to some degree by a sense of mystery, thoughtfulness, or melancholy—or sometimes all three.
None of which explains why Hollywood has deemed Modigliani worthy of film treatment, nor why numerous novels have been written about him. Watching someone paint might not make for good entertainment, but other elements of Modigliani's life do. He was perhaps the ultimate starving bohemian artist, living, working, and partaking of absinthe, cocaine, and hashish in the seedier locales of Paris's Montparnasse and Montmartre. His peers were hardly paragons of virtue, but even they remarked on his womanizing, which resulted in at least three illegitimate children, and his tendency to strip in public while drunk. 
Through it all, Modigliani painted: nearly 350 works. Then there are his innumerable drawings and the 25 sculptures he produced between 1909 and 1924. If, as he once noted, "The function of art is to struggle against obligation," he nonetheless felt some obligation to art itself.
A Few Facts About Amadeo Modigliani
•  There's a theory that Modigliani abused alcohol and drugs to hide that he was  ill with tuberculosis, which he suffered from on and off since he was 16. In the early 20th century it was more socially acceptable to be a drunk than a carrier of highly infectious TB. 
• Despite his poverty while in Paris (at times he resorted to sleeping in train stations and abandoned buildings), Modigliani maintained a dapper appearance. Even Picasso admired his dress sense. Modigliani, for his part, felt Picasso's genius was no excuse for him to dress so shabbily.
• Modigliani would on occasion introduce himself as "Modigliani, painter and Jew." His family is believed to have descended from Jewish philosopher Baruch Spinoza.
• Pseudo-goiter, a spinal condition in which the neck is excessively curved, is also known as Modigliani syndrome because patients' necks resemble those in many of this portraits.
• When Modigliani died, his wife in all but name, 21-year-old Jeanne Héburtine, was eight months pregnant with their second child. Two days after his death, she threw herself out a fifth-story window.
• Modigliani and Héburtine's daughter was a member of the French resistance during World War II. She was only 14 months old when her parents died.