This summer we're turning to our chicest friends for recommendations to the hottest spots in the coolest cities. This week we are heading to the vibrant city of Marrakech, Morocco, with Stacie Flinner. A world traveler and interior decorator, Stacie just completed a 14- month around-the-world trip with her husband, David, visiting 70 countries across 6 continents. To say that Stacie is a well-traveled gal is an understatement! Below are some of the spots she says are a can't-miss in Marrakech.
Wake Up at La Sultana
"In a city filled with beautiful hotels and riads I love staying at La Sultana for their incredible service," says Stacie. This luxe riad features amenities such as an outdoor heated pool, a sundeck, and a restaurant with a seasonal rooftop terrace.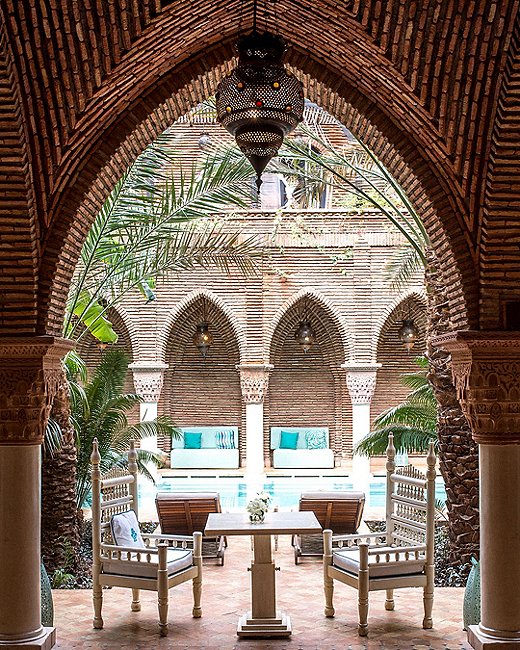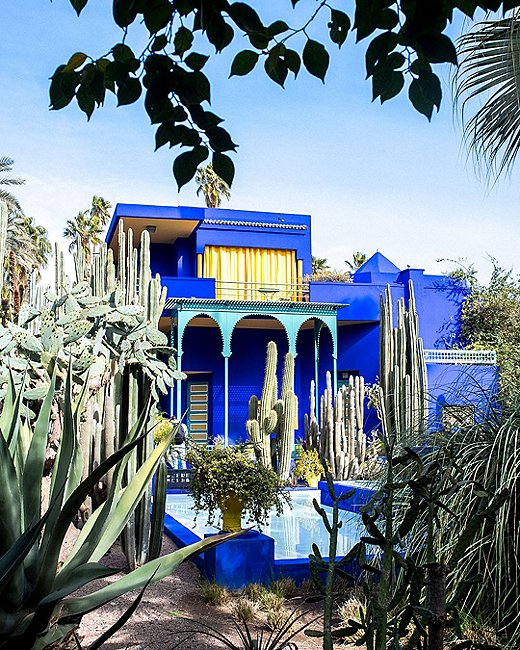 Spend Your Morning at Le Jardin Majorelle
Le Jardin Majorelle is one of the most enchanting gardens in Morocco. Surrounded by alleyways and bright colored buildings, the "botanical laboratory" was designed by French painter Jacques Majorelle. In 1980 Yves Saint Laurent and his partner Pierre Bergé bought the garden to save it from destruction. The area, which provided the designer endless inspiration since 1966, is now open to the public. Make sure you "stop through the Berber Museum to admire his personal collection of Moroccan jewelry and fashion, which inspired his work from 1964 on," Stacie says.
Shop Mustapha Blaoui
For shopping Stacie suggests a visit to Mustapha Blaoui, "a one-stop shop with fair prices and every home decor item imaginable. Treasures are piled high to the ceiling, and there's no bargaining. Rumor has it that many riad owners rely on Mustapha Blaoui to furnish their spaces."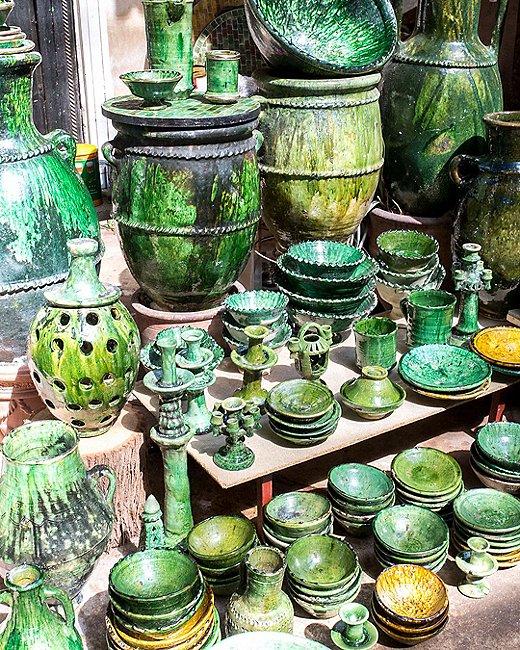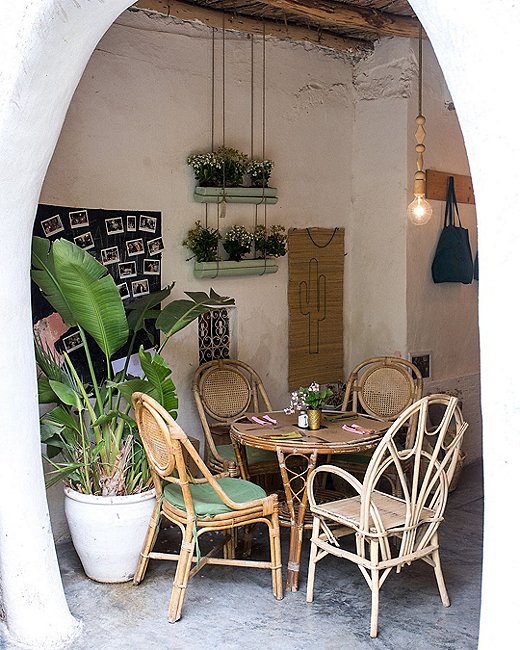 Get Lunch at La Famille
After a morning of sightseeing and shopping, Stacie recommends stopping at La Famille for lunch. "Call ahead to reserve one of the tables sprinkled throughout La Famille's multilevel garden, then tuck into their scrumptious vegetarian tarts, pastas, and salads."
Discover Bahia Palace
Bahia Palace's fragrant courtyards will give you a good idea of the country's obsession with interiors. "While the streets of Morocco are often quite plain and unassuming—aside from the Medina during trading hours—any visitor will quickly realize the country is obsessed with interior decoration, and the real party almost always is held behind closed doors," says Stacie.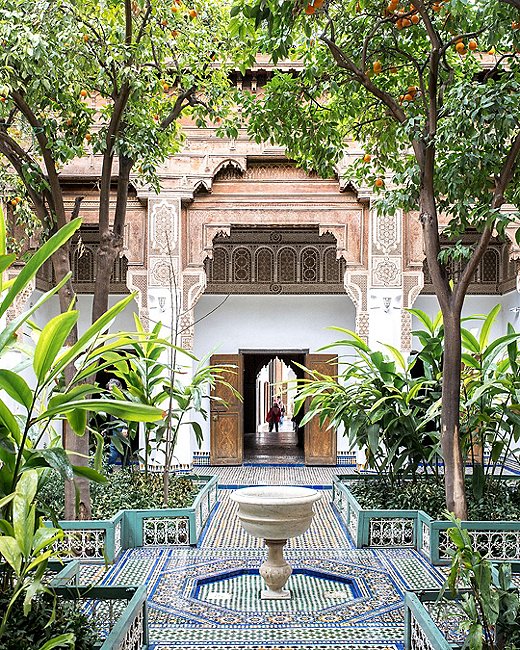 End Your Day at the Hammam
After a long day of exploring, you'll want to visit one of La Sultana's hammams. The hammam, a traditional bathing and cleansing ritual, consists of three steps: a steam room visit, a full-body scrub with olive-oil-based black soap, and a cold-water bath. Once you're refreshed and revitalized, relax on the hotel's roof deck with a cup of Moroccan mint tea.