New Traditional might be an oxymoron, but that seeming contradiction is what makes the style so inviting and so easy to personalize. At the heart of the look are classic silhouettes, motifs, and materials; what takes the style from traditional to New Traditional is the interjection of more-current colors, prints, and designs. And of course, how you mix old and new, classic and au courant, is what makes the style your own.
"You want a room to look collected and considered over time," says One Kings Lane designer Jordan Schehr. "Balancing and mixing periods and different styles helps it feel fresh and keeps it from being a pastiche of traditional." 
The easiest way to achieve the look is to create a foundation of major pieces in classic styles and then layer on updated elements. Working this way has an added advantage: It's much more affordable to swap out a once-trendy painting or table lamp than it is to replace a cutting-edge sofa or bed that now seems dated. Furnishings with classic silhouettes and detailing will never go out of fashion—that's why they're classics, after all!
The Building Blocks of New Trad
Certain styles and pieces play especially well with more-contemporary accents:
• Wingback chairs and beds. Wingback chairs were devised in the 17th century to ward off drafts and, when placed in front of a fireplace, to trap the heat. They've never gone out of style since. If you want to lean into the trad aspects, choose those with cabriole legs, camelbacks, and other curvaceous elements. Otherwise opt for simpler, more streamlined versions.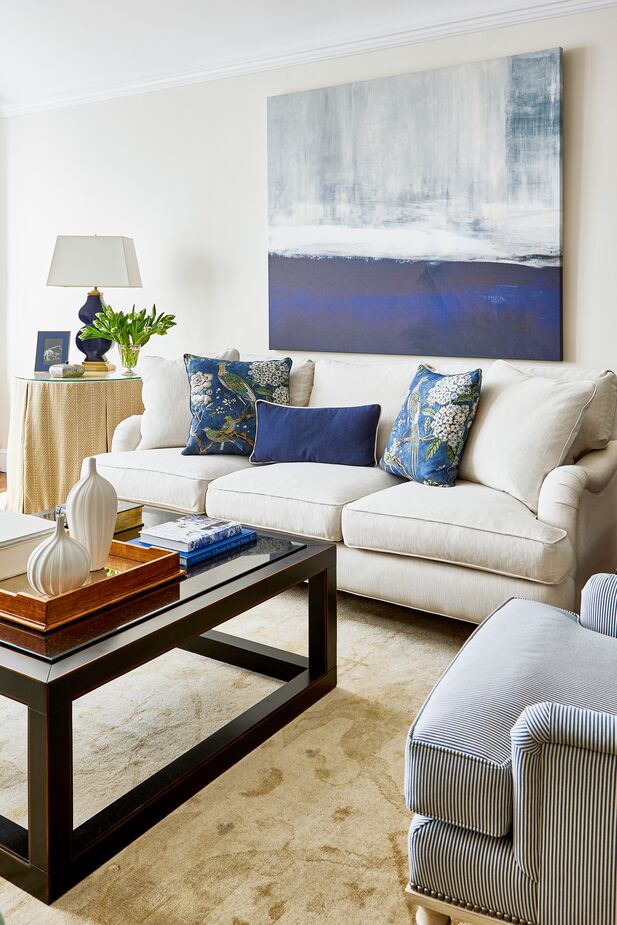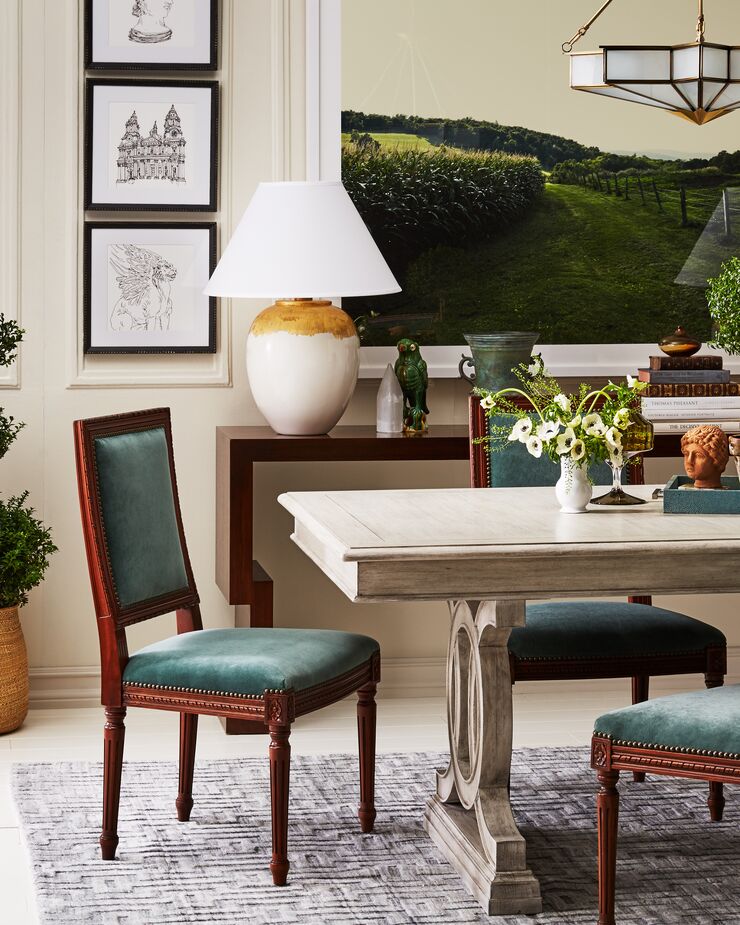 • Chesterfield sofas and chairs. These are distinguished by rolled arms the same height as the straight backs and, usually, diamond tufting. Traditionally they're upholstered in leather, but covering them in fabric instead provides an instant refresh of the style.
• Club chairs, especially those with arms. Substantial and comfortable, these are stalwarts of traditional design. 
• Oushak, Tabriz, and other Oriental rugs. Not only are these rugs time-honored, but they are also versatile and come in a glorious array of colors, from bold to muted. A rug that is a medley of taupes and ivories reinforces the traditional theme; one in more vibrant hues (or overdyed) lets everyone know this isn't your grandparents' take on traditional.
• Skirted furniture. Just be sure that not all the furniture in a room is skirted; otherwise the space will feel stuffy.  
• Toile and damask. These fabrics instantly convey Old World refinement. Some toiles, like these, have replaced bucolic scenes with cheekier illustrations while retaining their elegance.
• Empire and swagged chandeliers. Traditionally tiers of crystals embellished the swoops and curves of these lighting fixtures. Versions made with wood beads or leather swags dial down the formality a notch.
• Chinoiserie—ginger jars, foo dogs, lyrical landscapes, garden stools… But you already knew that!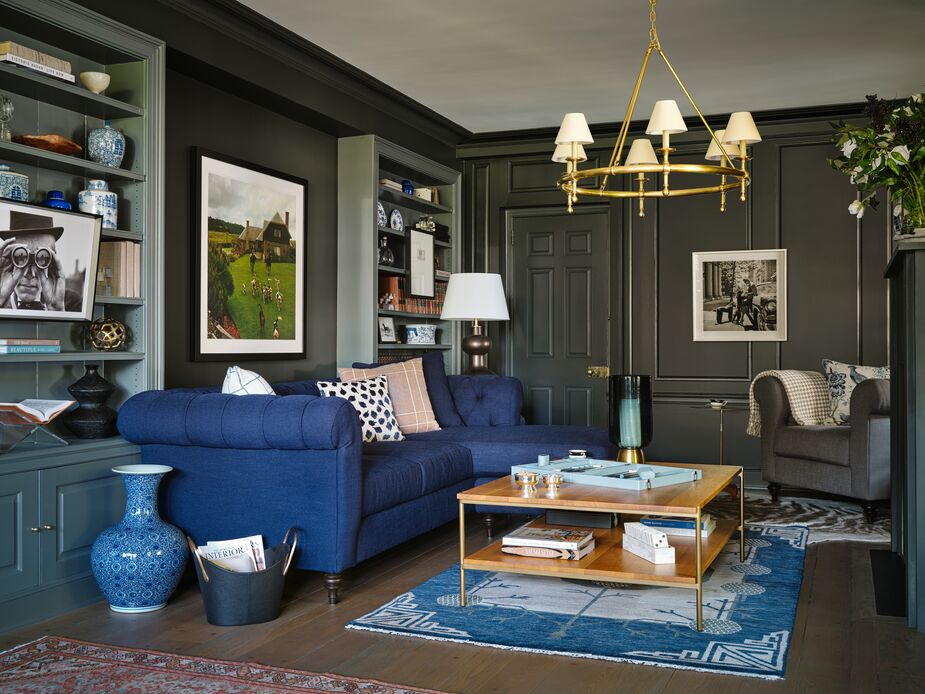 Layering on the New
This is where you make the style your own. Whether you choose traditional pieces in nontraditional colors or materials or you mix in contemporary styles among the classic, you're certain to come up with a mix that is unlike anyone else's, simply because the options are so wide-ranging.
If you're unsure where to begin, start small, with pillows in bold colors or unexpected patterns. Art is another easy way to refresh a trad space, whether you opt for a large-scale abstract painting or contemporary photography. (Conversely, there's nothing like a gallery wall of botanical prints or a few stately portraits to bring Old World gravitas to a contemporary space.)
One tip: Avoid adding just one "new" element into your traditional room, as it could easily look like a mistake. Placing, say, a waterfall acrylic coffee table amid chesterfield sofas, a Persian rug, and classic landscapes? Sprinkle in one or two playful metallic figurines or a Sputnik light fixture as well. 
Or not! Perhaps you prefer that single jolt of contrast, and if so, that's fine—because the greatest beauty of New Traditionalist style is that you can make of it what you will.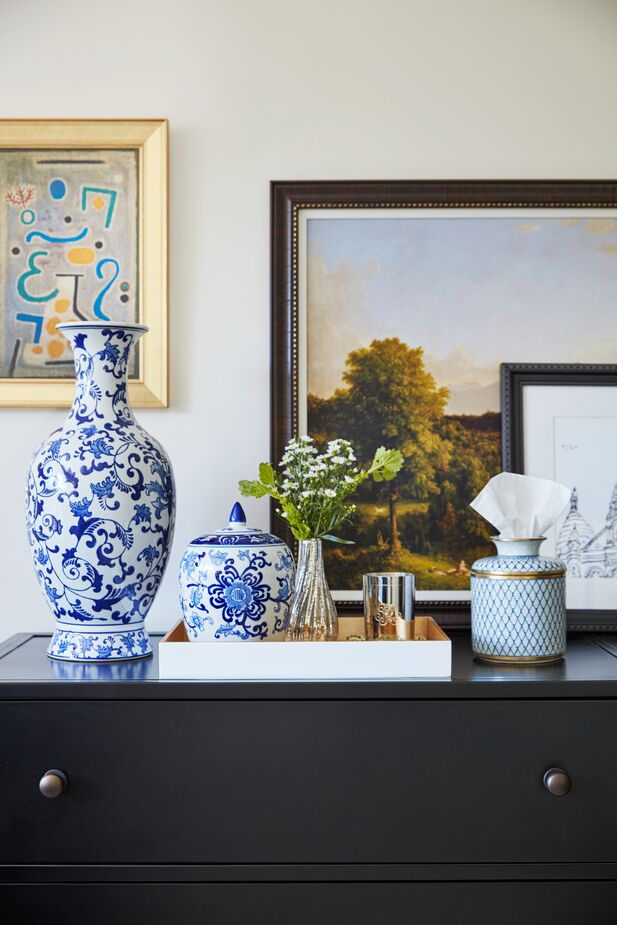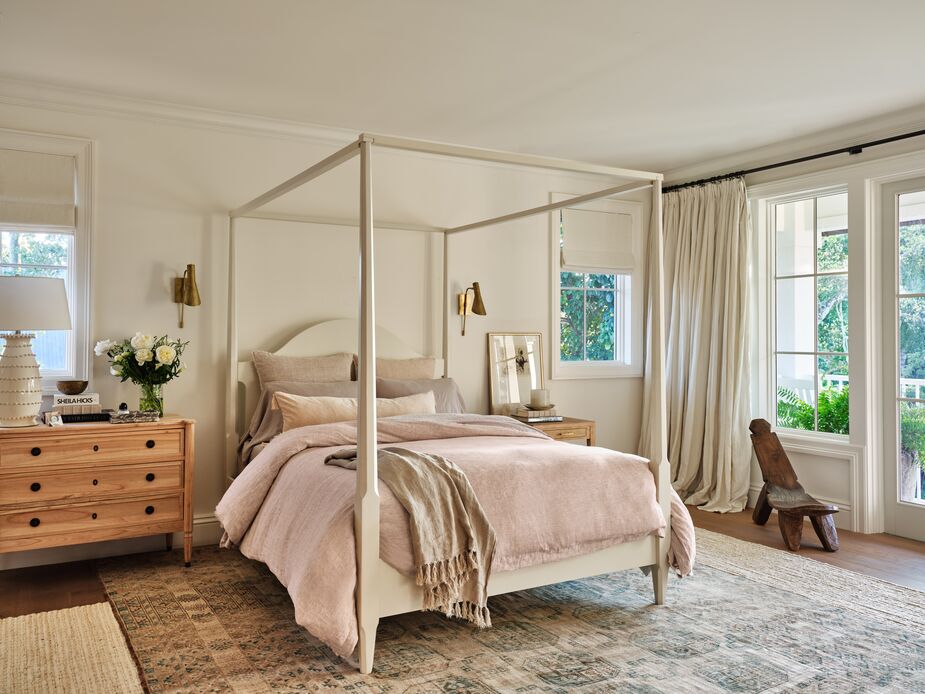 Five Favorite Pieces
Each of these puts a fresh spin on time-honored finesse:
• Coralia Club Chair. Bold black-and-white stripes energize this substantial club chair.
• Balustrade Table Lamp. The balustrade shape is traditional. So is crystal as a lighting material. But when the balustrade lamp body is made of transparent crystal, the effect is altogether new.
• Vintage Pattern 1-3 Triptych. Each of the three artworks in this set is a reproduction of a vintage floral pattern that's been enlarged and floated in a slender silver-leaf frame. They're the ultimate "something old, something new."
• Quincy Bedding. From the Matouk Schumacher Collection, these Egyptian cotton linens are adorned with a stylized zebra print rendered in unexpected, and serene, pastels.
• Wood Leaf Pillow. Faux bois—wood grain recreated in materials other than wood—is centuries old. This pillow, adorned with a wood-grain print in green, is fanciful yet still true to the traditional spirit.