Newstalgia has come to usurp the interiors style throne previously held by the likes of grandmillennial chic and cottagecore. But what exactly is it? 
A basic definition of newstalgia is retro furnishings juxtaposed with modern updates and conveniences. The "retro" usually refers to the latter half of the 20th century: anything from Eames chairs to macramé wall hangings to shag rugs. It's less cluttered than grandmillennial style, less rustic than cottagecore. But perhaps the greatest difference from those styles, and from Mid-Century Modern revival, is the dash of whimsy inherent in the look.
A glass-topped cocktail table with silver-leafed legs that look like seahorses amid a room of low-key Danish modern seating is one example. A streamlined waterfall bench upholstered in a coral leopard print at the foot of a wrought-iron bed is another. A rattan lamp designed to look like a parasol, a stylized two-headed tiger rug that's an alternative to a hide, drawings of classical sculptures rendered in a childlike style: When added to a mix of old and new, they transform a space into newstalgia. You could say that newstalgia is nostalgia for a style that never quite existed in the first place. 
Above all, everyone's take on newstalgia will look wonderfully different. Some people might find that Sputnik lighting and avocado green are the retro elements that speak to them most; for others it might be the vibrant colors of Lisa Frank Trapper Keepers. If it includes retro elements, incorporates a lighthearted vibe, and makes you happy, it's newstalgia.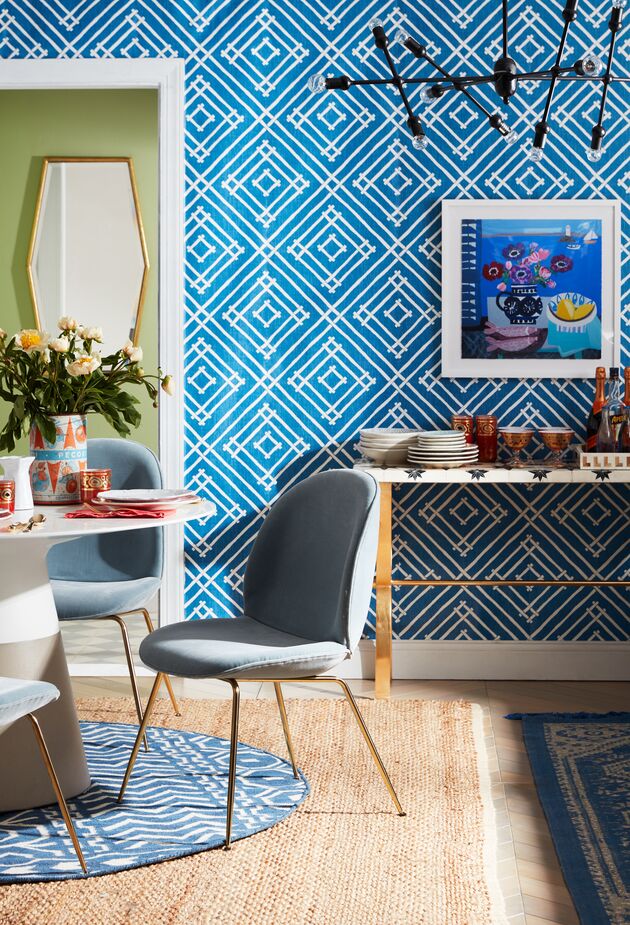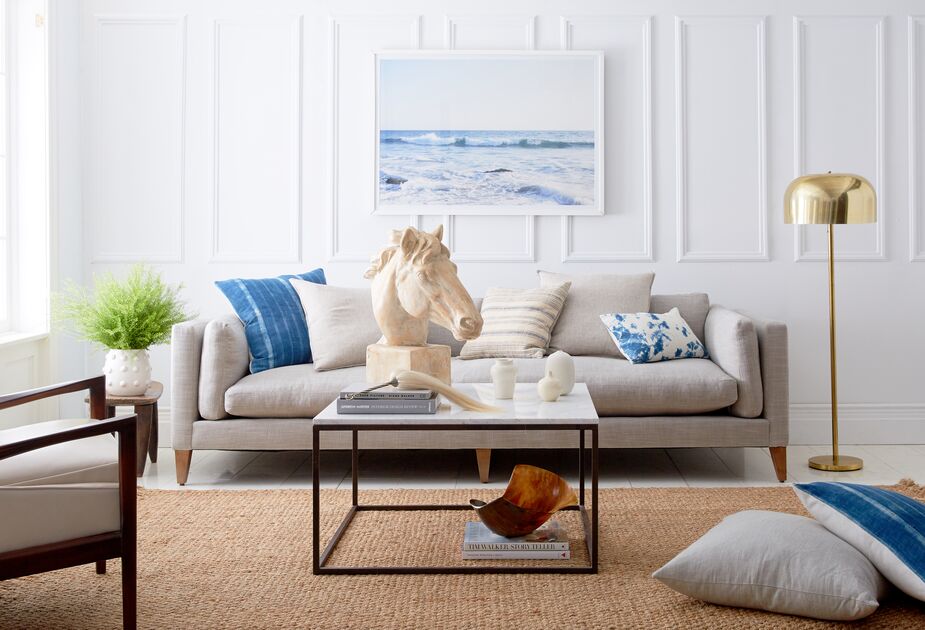 Five Favorite Pieces
The Rondo Curved Sofa in Cream: Swooping asymmetric curves upholstered in the plushest fabric bring to mind a '70s conversation pit (without the risk of tumbling into said pit).
Swoop Hand-Knotted Rug: Crafted of sumptuous wool with a subtle broken-grid motif, this is ideal for softening the sometimes-spare lines of retro chic.
Alberto Sconce in Plaster White: In fact, the entire Alberto lighting collection fills the bill, with tulips cradling bulbs in chandeliers and seemingly growing out of lamp bodies.
Roxanna Wall Mirror: Seven round mirrors are welded together to create reflective wall art that will enliven any hallway or gallery wall.
Cailey Granite Side Table: The golden base of this granite-top table has been fashioned to resemble a giant tassel: fancy and fun!