Chic. Worldly. Warm. Confident. These words describe Lisa Todd Wexley, aka LTW, the documentarian friend introduced in And Just Like That…, the sequel series to Sex and the City now airing on HBO. They also describe Nicole Ari Parker, the actress who portrays LTW.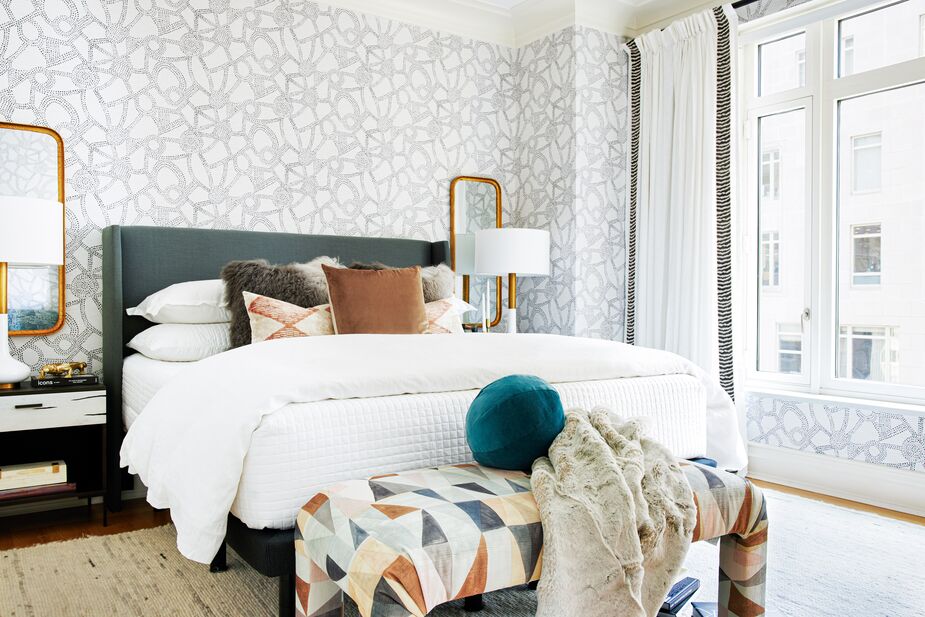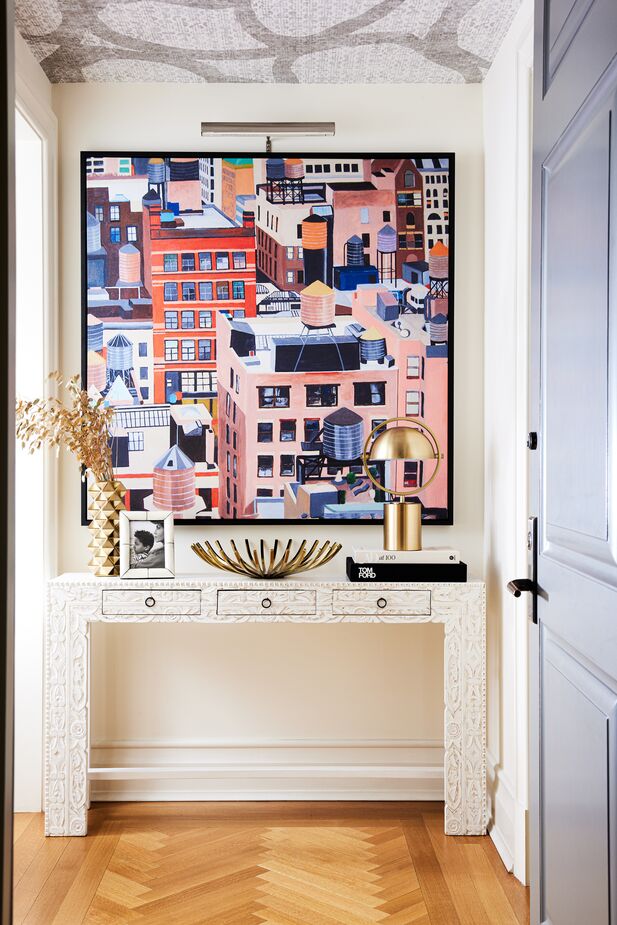 Upon moving to Manhattan to film And Just Like That…, Nicole wanted her new apartment to reflect her style. To get the look, she turned to designer (and One Kings Lane To the Trade member) Nikki Chu, a longtime friend: "I think we've been laughing for 15 years," Nicole says.
"I'm really clear on her taste level," Nikki says, "that it needs to feel global, it needs to feel comfy and cozy, but it also needs to be chic and glamorous, and she always uses the word 'naughty'—she wants a little bit of naughty in there."
Gold accents, from the legs of the living room accent tables to the frames of the bedroom mirrors, ensure that glamour is apparent at every turn. Ditto the lush textures of the faux-fur throws and pillows, the velvet dining chairs, the lavishly shaggy living room rug. 
While the initial impression might be one of cosmopolitan sophistication, the apartment needed to be practical too. "I've got a husband and two kids, so I had to incorporate high design, masculine and feminine, and livability," Nicole says. That's one reason Nikki and Nicole opted for the deep-seated sectional sofa, large enough to accommodate the entire family plus guests. The combination of practicality and beauty also explains the folding room screens (designed by Nikki for One Kings Lane) between the living and dining areas: They create intimacy for family (or romantic) dinners but can easily be removed when Nicole wants to open up the space for entertaining large groups. 
"This apartment is very LTW," Nicole says. "It's sexy, warm, there's art everywhere, and it's textural and global, and that's pretty much my character—and me."