"Make new friends but keep the old; one is silver and the other gold": If you were a Girl Scout, you no doubt remember this song. But it applies just as much to interiors as it does to friends. A room that peppers antiques among new furnishings or sprinkles newer, on-trend finds among timeless styles has more personality and more depth than one that is all new or all old. Below are a few rooms seen on Instagram that prove our point.
For even more inspiration, follow us on Instagram @onekingslane—and feel free to share your own spaces by tagging us with #myOKLstyle.
As decorated by Staged to Sell Home, this Brooklyn brownstone is the ultimate mix of old and new. The house itself was built in the 19th century, and it retains its ornate crown molding and fireplaces. The oversize mirrors also reference a past stateliness. The furniture and art, however, might well have perplexed the original owners. The juxtaposition works here largely because of the primarily neutral palette, with just a few pops of color, and the clean lines of the contemporary furnishings. Find a similar sofa here, the limited-edition Dawn Wolfe artwork 3D Flower Pattern: Pink here, and a clear console table similar to the one below the artwork here.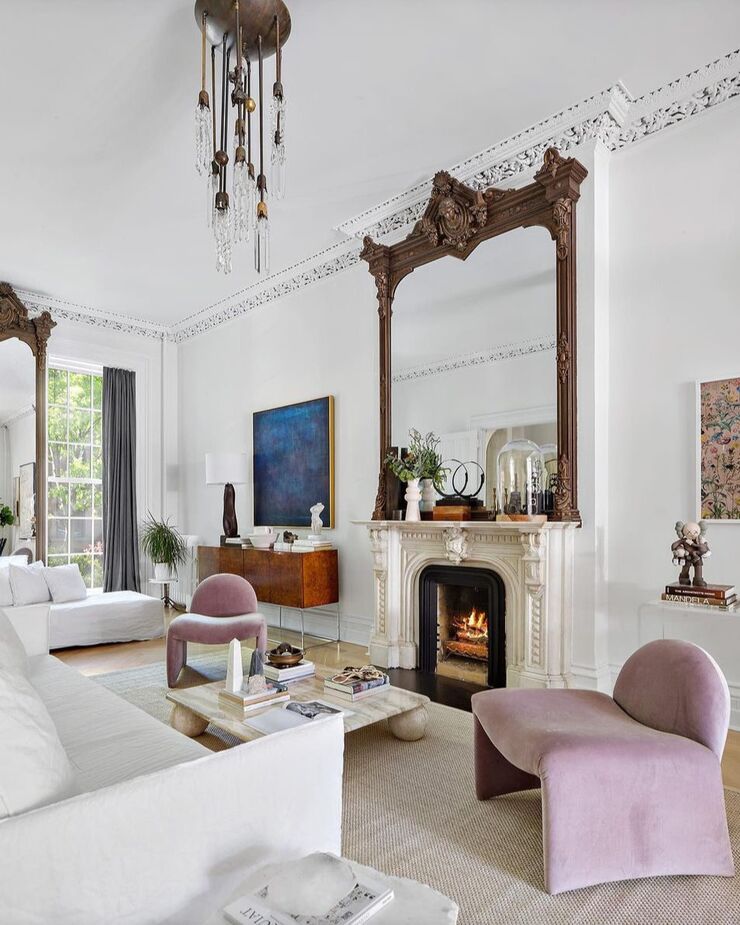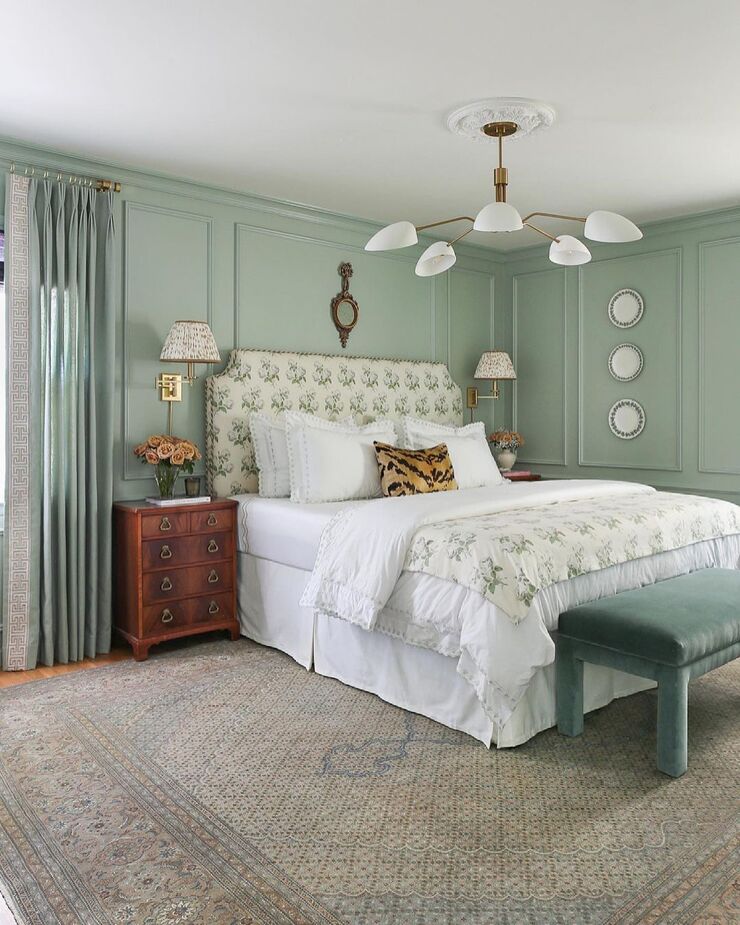 Alisa Bovino describes her style as "modern meets traditional with a touch of glamour and an infusion of color." Her bedroom certainly hews to that description. The headboard is upholstered in Colefax and Fowler's time-honored Bowood chintz, the rug is vintage, the pleated curtains are trimmed with classic Greek key ribbon, and three Wedgwood plates decorate one wall. So far, so trad. The five-arm chandelier represents the modern, as does the streamlined bench (find a similar one here). As with the previous room, the tight palette, including the judicious use of golden accents, keeps things coherent. As for glamour, there's that tiger-stripe lumbar pillow (find a similar one here). Find similar sconces here. 
In this dining space by Britt Design Studio, the shiplap ceiling and the Windsor-style bench provide classic farmhouse charm. Other furnishings put a fresh spin on old-school style. The chandelier, for instance, is a simplified update of Gustavian grace; an oval top and pale, smooth wood give the venerable X-style dining table a 21st-century update; the armchairs pair hardwood and rope in an altogether new way.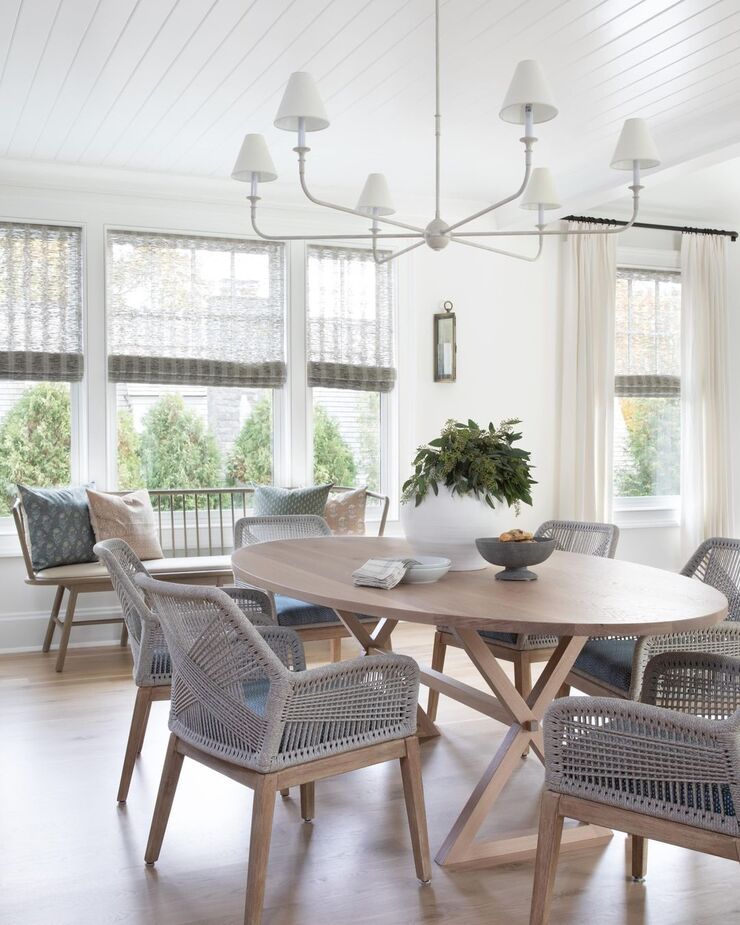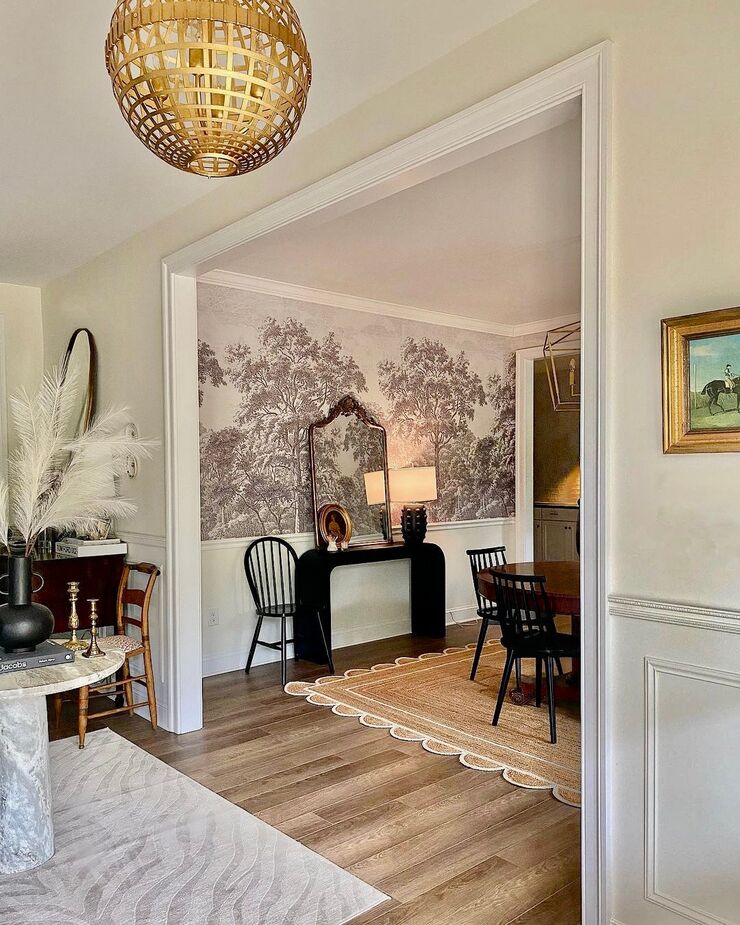 Speaking of Windsor-style seating, Val of @Brexton Cole Interiors has two types of Windsor chairs in her dining room: a classic curved-back chair (similar to this one) and a sleeker update (find similar here). Both the dining room and the adjacent entry are a medley of styles and influences: a minimalist waterfall console table beneath an ornate mirror; Old World scenic wallpaper and a whimsical natural-fiber rug. Find a similar rug here; find one similar to zebra-stripe rug in the entry here.  
In her living room, Brexton Cole Interiors' Val put two of our best-selling Margot sofas in green velvet opposite each other, emphasizing the room's classic symmetry. The sofas, along with the antiqued mirrors, the artwork, and the moldings above the fireplace, are unabashedly traditional. The addition of more-modern and less formal items, such as the beaded chandelier and the acrylic waterfall cocktail table, ensures that the room feels anything but stuck in the past. Find a similar rug here and a similar coffee table here.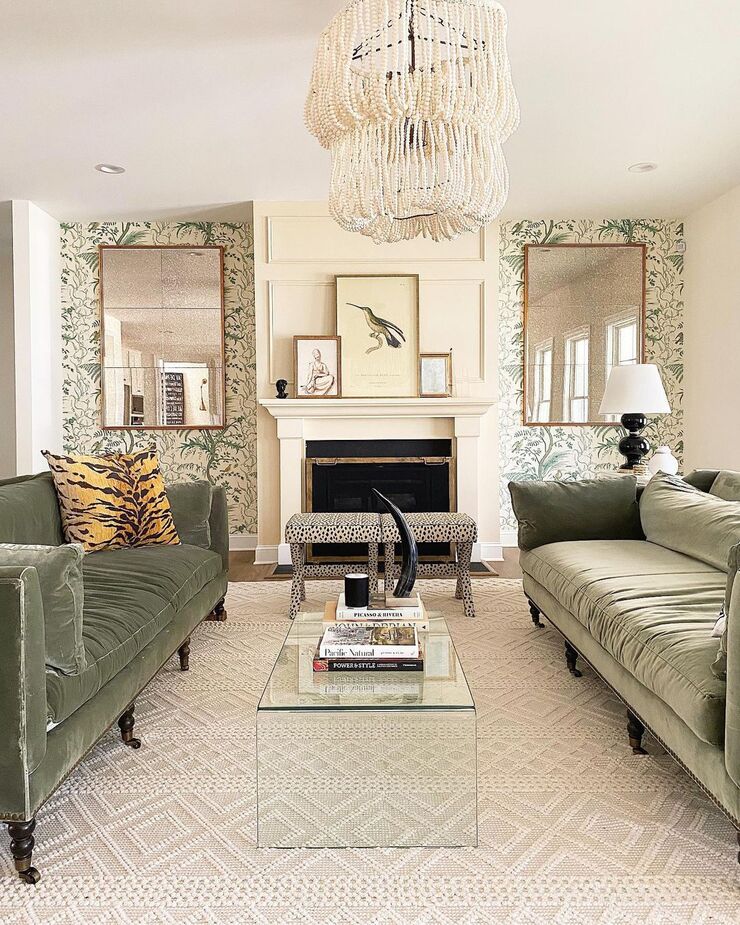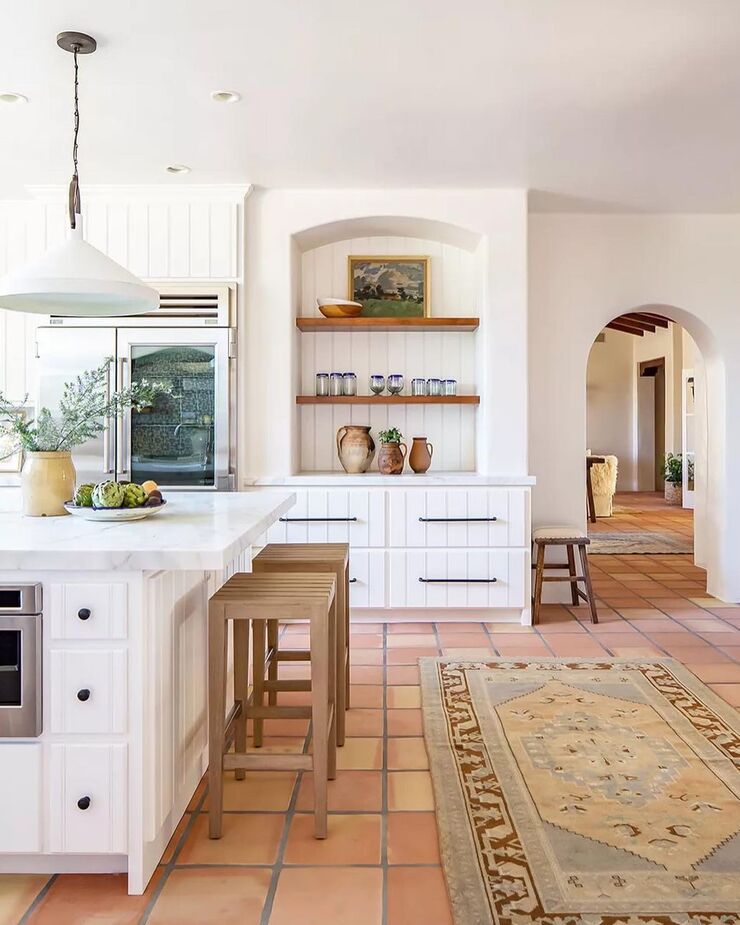 This kitchen by Intimate Living Interiors refuses to be pigeonholed into any one style or era. It's a bit modern farmhouse, a touch Spanish Colonial (those floor tiles!), a tad industrial chic (the lighting pendant). And then there's that vintage floor runner bringing centuries of warmth and artistry to the room. Why match when you can mix?