Abstract art can express an endless variety of moods, fading softly into the background or taking charge of a room with bold color and form. So whether your style is traditional, modern, rustic, or somewhere in between, there's a way to beautifully incorporate abstract prints and paintings into your decor. Not sure where to begin? Read on for a few of our favorite foolproof strategies.
Create a Colorful Focal Point
Abstract art is a perfect choice when a room calls for a colorful, oversize piece. The open-ended subject matter won't dominate a room's narrative, while the eye-catching composition—whether geometric, fluid, or painterly—will help create movement and depth in the space. Colorful abstractions pop against while walls, but we love them against richly hued backdrops too.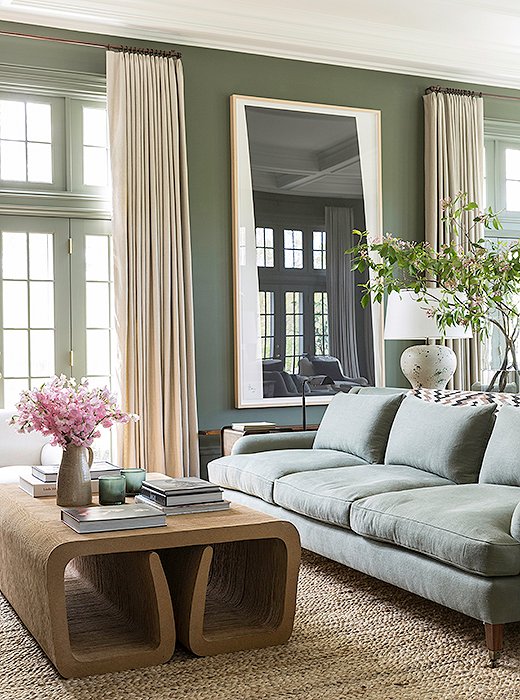 Go Bold with Black and White
When you want to make a statement without adding any more color to a space, a black-and-white abstract work will almost certainly do the trick. When choosing a piece, think about the kind of energy you want to create in the room: a monolithic form can feel solid and grounding; a wild splatter adds upbeat energy; a graceful line drawing lends romance and intrigue.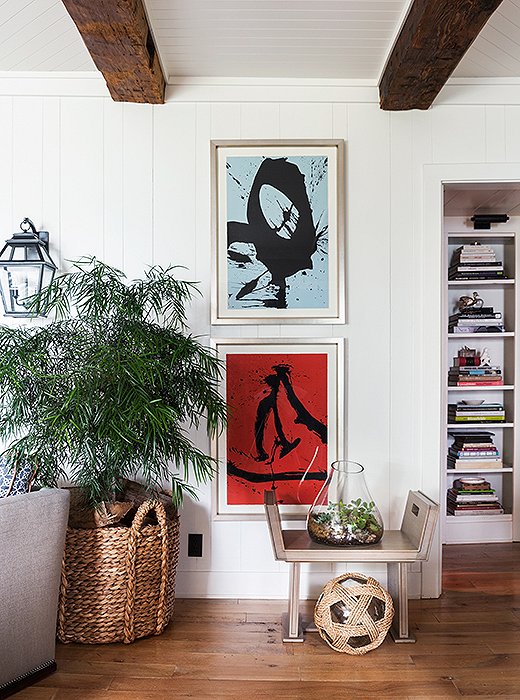 Think in Twos
A simple trick for making almost any abstract work feel at home? Give it a companion. Whether hung side by side, stacked vertically, or displayed flanking a doorway or a piece of furniture, a pair of abstract works will feel intentional and balanced. The key is keeping the size and framing consistent, so that the artworks appear as a cohesive set even if the colors and forms of the compositions vary.
Keep Colors Complementary
Abstract art doesn't always have to scream for attention. For artwork that subtly (and beautifully) sets off the rest of a room's decor, stick to colors that already exist in the space. You might choose an abstract painting with a ground color that matches your walls, or pick art that echoes the hue of your sofa upholstery or bedding. Either way, the edginess of the artwork will ensure the look feels modern rather than matchy-matchy.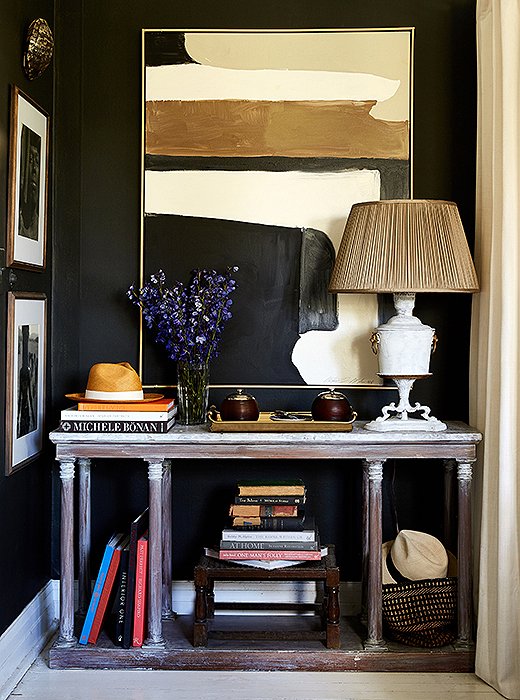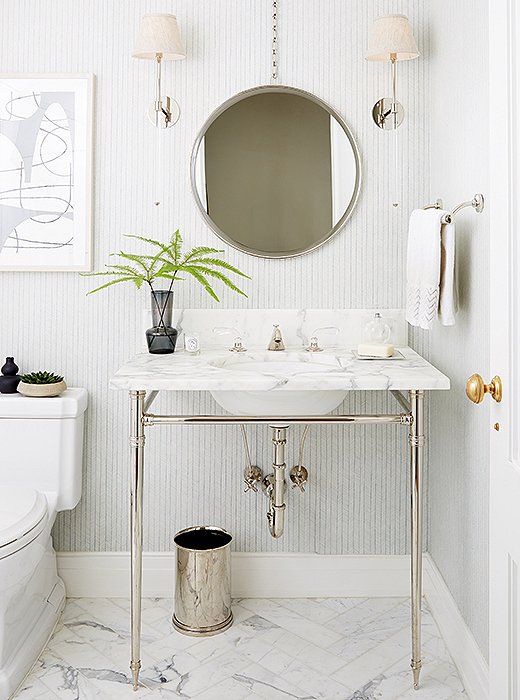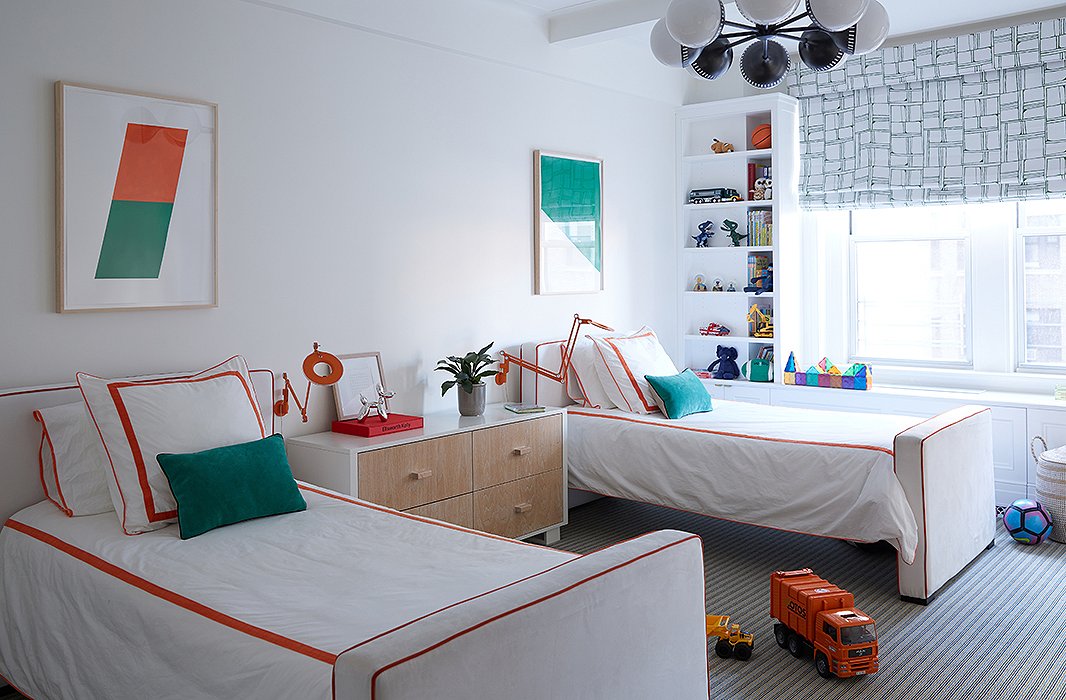 Give It the Gallery Treatment
Abstract artworks play nicely with other genres, from traditional landscapes to portraiture to figurative prints, so don't hesitate to incorporate them into a new or existing gallery wall. A few tips: Stick to a limited color palette (all cool tones, only black and white) for cohesiveness; keep framing colors and materials similar; and incorporate a mix of sizes and mediums for interest. As for placement, we love hanging gallery walls in large and small spaces alike—they're as perfect for filling a large expanse of wall as they are for making a petite powder room feel special.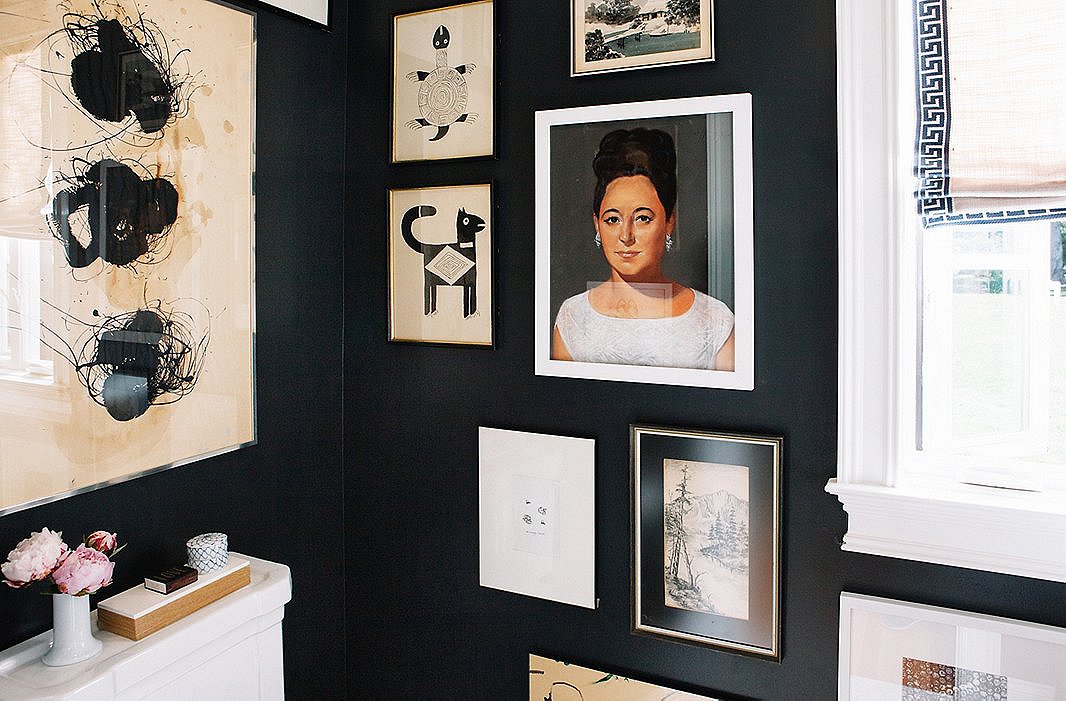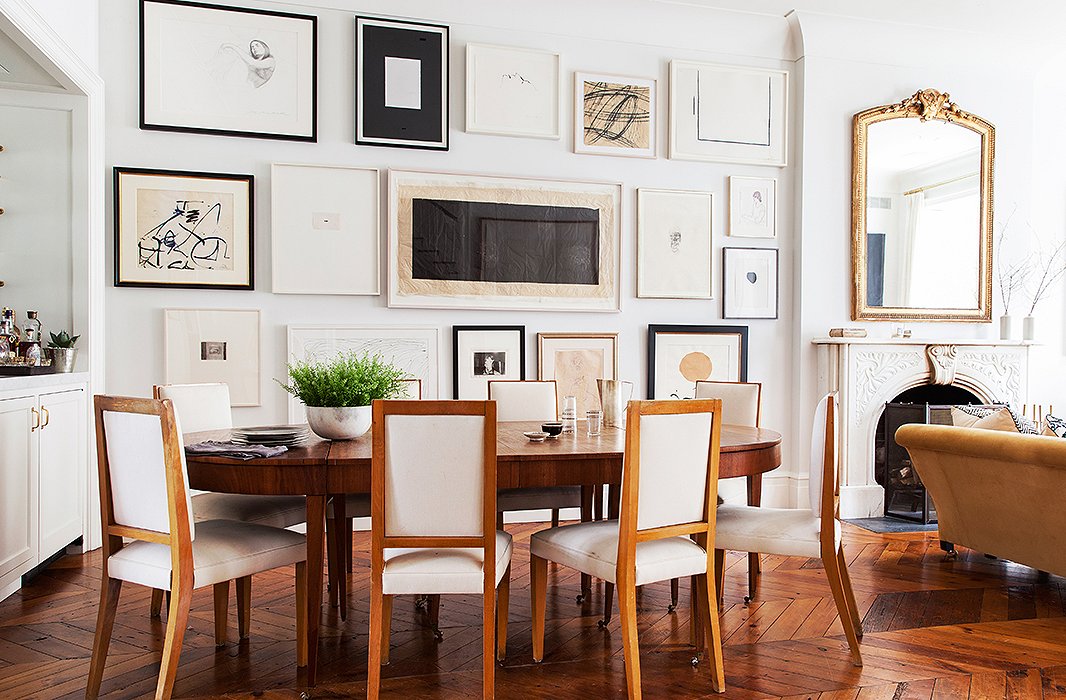 Contrast Modern with Traditional
Nothing sets off the avant-garde beauty of abstract art like its decorative opposite. Intricate carving and gilded details; classic mahogany furniture and silver serveware; crystal-adorned lighting and porcelain accessories: Such pieces make perfect foils for bold geometric prints and ethereal abstract paintings. For an even more unexpected contrast, place a modern piece within an old-fashioned frame like the example below.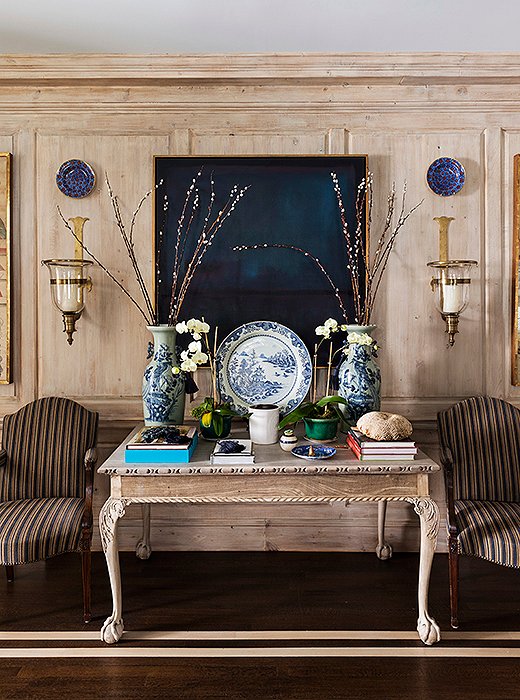 Embrace Color-Blocking
When a room needs a dose of serious color without a lot of busyness, consider a color field abstract work. Whether the color is flat and uniform (à la Ellsworth Kelly) or rich with painterly depth (think Rothko), color field artworks have an impact that belies their simplicity. These pieces also work wonders in multiples for a color-block effect.