This summer we're turning to our chicest friends for recommendations to the hottest spots in the coolest cities. This week we head to Paris with Scarlett of Petite Suitcase.  A former expat and photographer, Scarlett started Petite Suitcase while living in Italy to inspire travelers through sharing destination guides and tips. Below are a few of her can't-miss recommendations for your next trip to the City of Lights.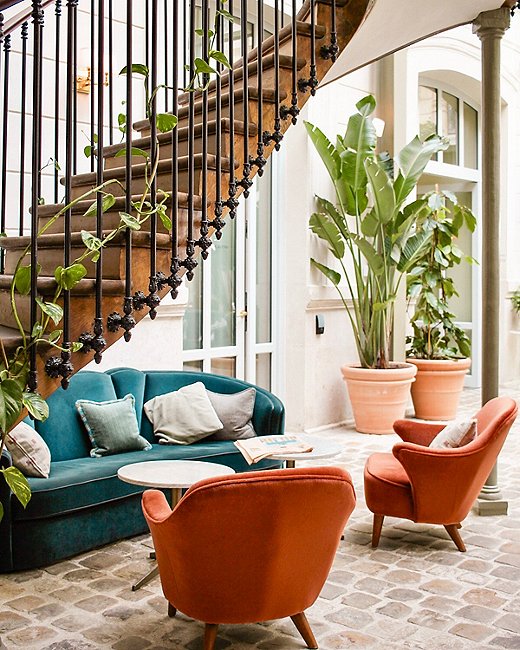 Start Your Day at the Hoxton
If you're staying in this stunning space you'll want to enjoy breakfast in its light-filled café downstairs. The entire property is meticulously filled with details from floor to ceiling. Cozy up on a velvet couch with a coffee and soak it all in. Find more on the Hoxton here.
Stroll Over to Sézane
Around the corner you'll find the home of French fashion brand Sézane. Not only does it make the most stylish clothing and timeless leather goods, it's also one of the most beautiful stores in Paris.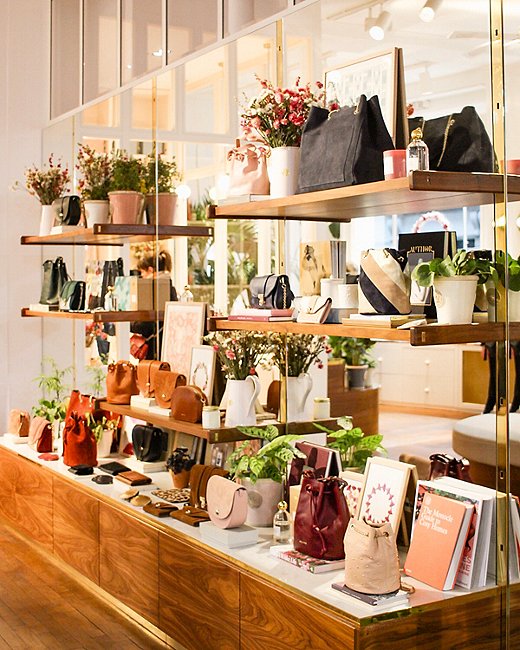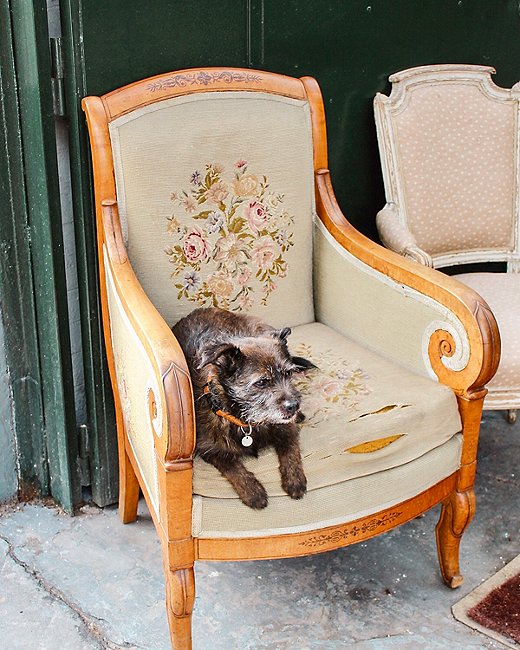 Don't Miss the Flea Markets
Design-lovers looking for antique pieces can't miss the flea markets. The Marché aux Puces de Saint-Ouen, in the northern portion of the city, is said to be the world's largest flea market and one of France's most visited attractions. Just about everyone will enjoy exploring the labyrinth of trinkets, textiles, and treasures. (And adorable dogs!)
Wander the Streets of Le Marais
Le Marais is known not only for its charming narrow streets but for its eateries, clothing boutiques, and design stores as well. Whether you're shopping or window-shopping, a stroll in this neighborhood is a must.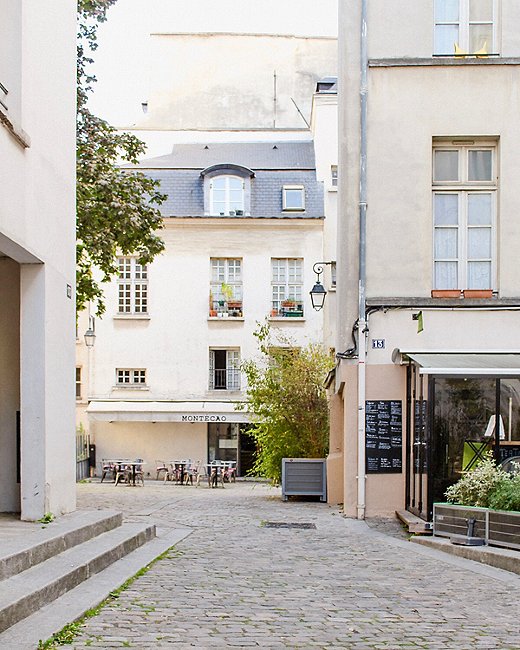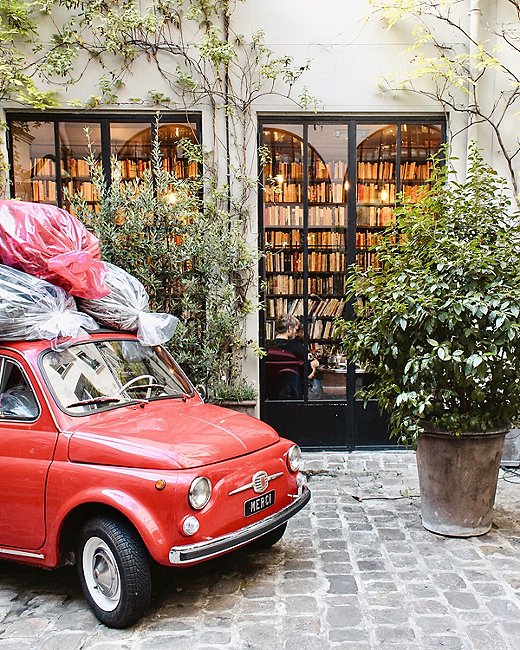 Make a Beeline to Merci
Located in the 3rd arrondissement, Merci is filled with an extensive linens collection and home furnishings that keep designers and other Parisians coming back. Hint: Leave some free space in your luggage for all the goods you'll want to bring home.
Grab a Glass of Rosé
There's no shortage of darling cafés spilling out onto the sidewalks of Paris. Find a spot, order a glass of rosé, and watch all the effortlessly chic Parisians stroll by.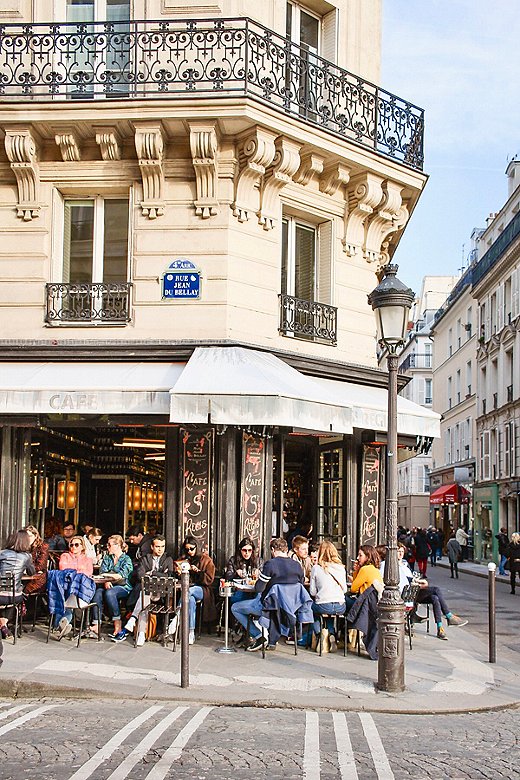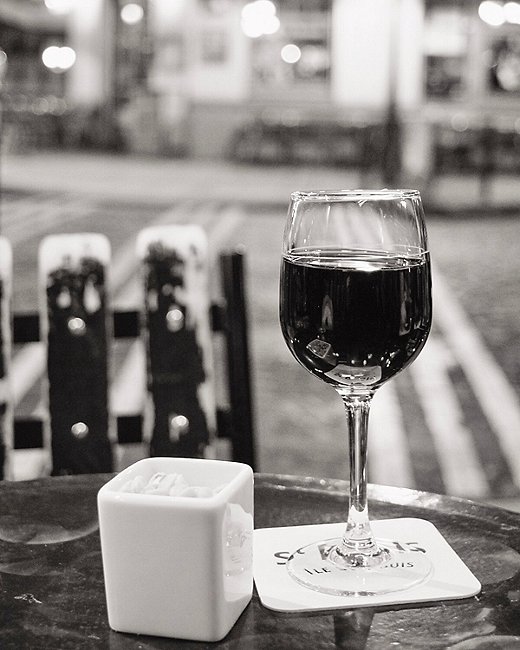 Stop at Café Saint-Régis
You can't visit Paris without having a meal at Café Saint-Régis. Everything about this traditional corner café on Île Saint-Louis is perfect: the patina of the chairs, the subway tile, the wonderful omelettes, and the view of the city.