Style transcends trends. Yet it's always fun, and often inspiring, to see the home decor elements that others consider au courant. It's in that spirit we're looking  at Pinterest's trend predictions, which are based largely on search terms that have seen significant growth in the past year. Below are several interior design trends the social media platform anticipates we'll be seeing more of.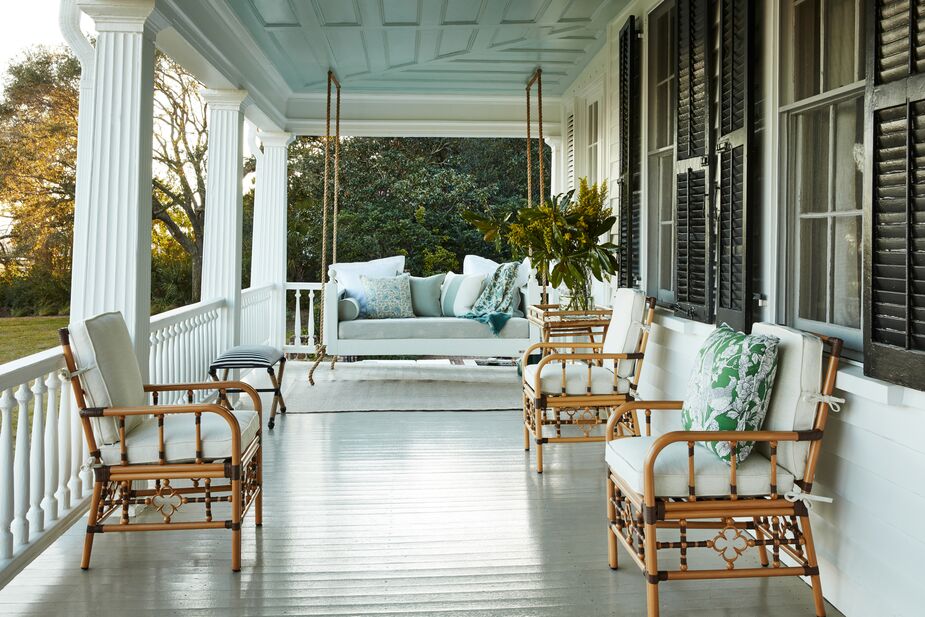 Warm welcomes
Now that, post-pandemic, we're engaging with the outside world again, we want our outside spaces to be engaging as well—in particular, our front porches and entryways. According to Pinterest, people are focusing more intently on ensuring their homes' first impressions are memorable ones. 
If you're of the same mindset and have a roomy porch or veranda, consider furnishing it to function as an outdoor living room. Bring out a few cushioned chairs and a garden stool or side table on which to place a pitcher of lemonade. An outdoor rug and a few plants, real or faux, will make this spot one where you can easily entertain friends or chat with neighbors. If your porch has a roof, consider adding an outdoor-suitable ceiling fan so that you'll make the most of the space even on hot days. 
Your home doesn't need a front porch to make a good impression, of course. A front door with a fresh coat of paint and flanked with planters lets guests know they're welcome. At least as important is attractive and effective outdoor lighting. Assess whether you need a sconce above your house number or a brighter pendant to better illuminate your front steps. 
Live in an apartment? Maybe you can personalize your unit's front door with a wreath—if not on the side facing the hallway, on the inside (use it to frame the door's peephole!).
Extend your sprucing up beyond the front door into your foyer. Don't think of it as a mere vestibule; make it as much an expression of yourself as the rest of your home. If it's too petite to accommodate a console, a bench, or other functional items, you can surely hang a mirror or artwork to greet guests—and of course, yourself.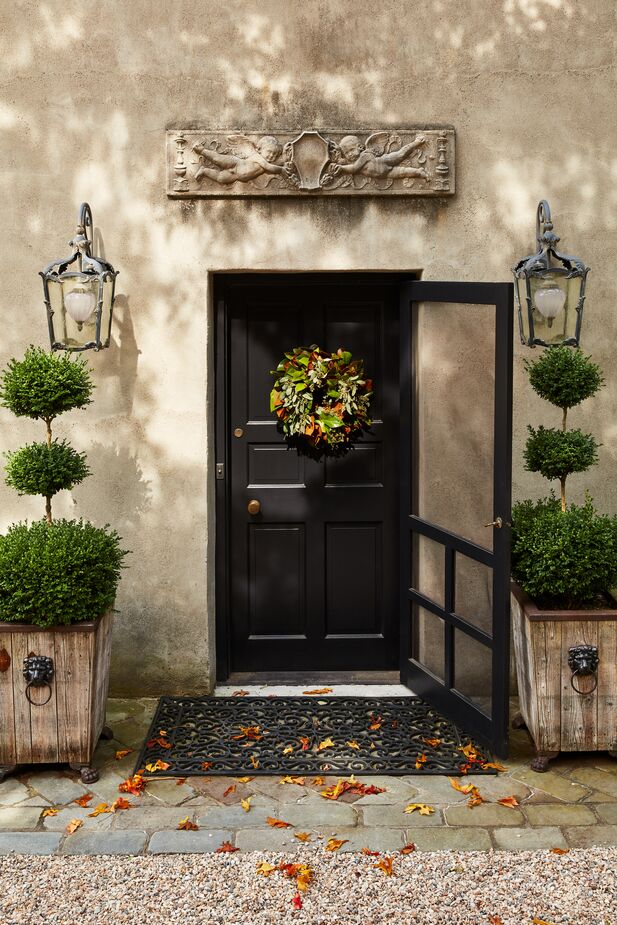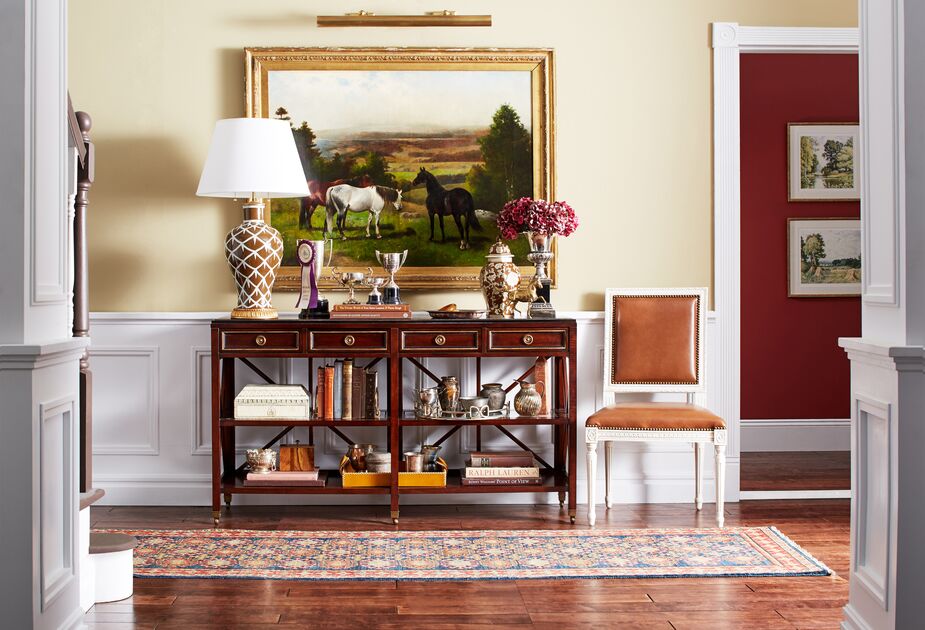 Ahh, spa!
If you're thinking of a bathroom renovation, you might want to book your plumber and tiler now: Apparently plenty of others are also looking to upgrade their bathrooms. Note that we said bathrooms, not baths; that's because many people are eschewing long soaks for pampering showers. 
Whether you prefer baths or showers, you can up your bathroom's luxe factor without an all-out renovation. Investing in the most sumptuous towels and bath mat you can afford is a great start. (Tip: Combed cotton, which undergoes a process that removes shorter fibers more prone to breakage, is softer and more durable than uncombed cotton.) You could also dress up your bathroom floor with an indoor/outdoor rug (don't forget a rug pad!). And never underestimate the effect a new shower curtain can have.
Like shower curtains, bathroom lighting often gets short shrift. Even if you have a ceiling fixture, consider adding a sconce on each side of your mirror to help avoid distracting shadows when you're putting on makeup or shaving. (When placing any sort of lighting near moisture, be sure it's damp-rated.) And on the subject of mirrors, there's no rule that you need to stick with a builder's-basic rectangle—or that you're limited to just one mirror.  
And especially in smaller spaces such as a bathroom, little things can mean a lot. A fanciful tissue-box holder, a waste basket made of teak or marble, a chic tray to corral toiletries, an artful mug to hold toothbrushes, a diffuser in a favorite scent—all these go a long way to transform a bathroom into a pampering retreat.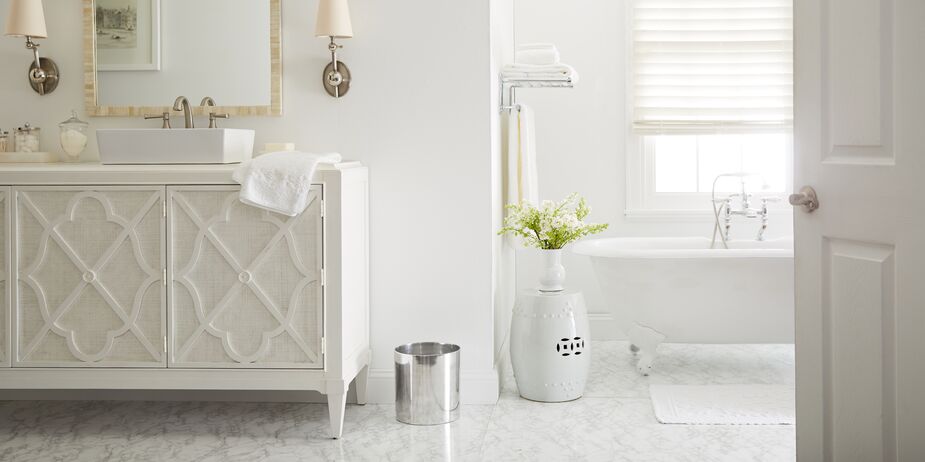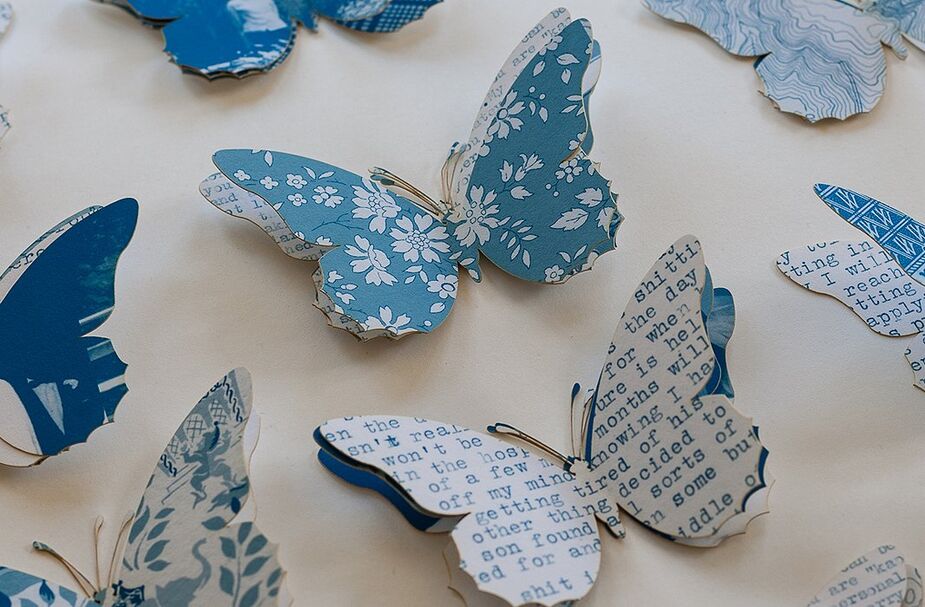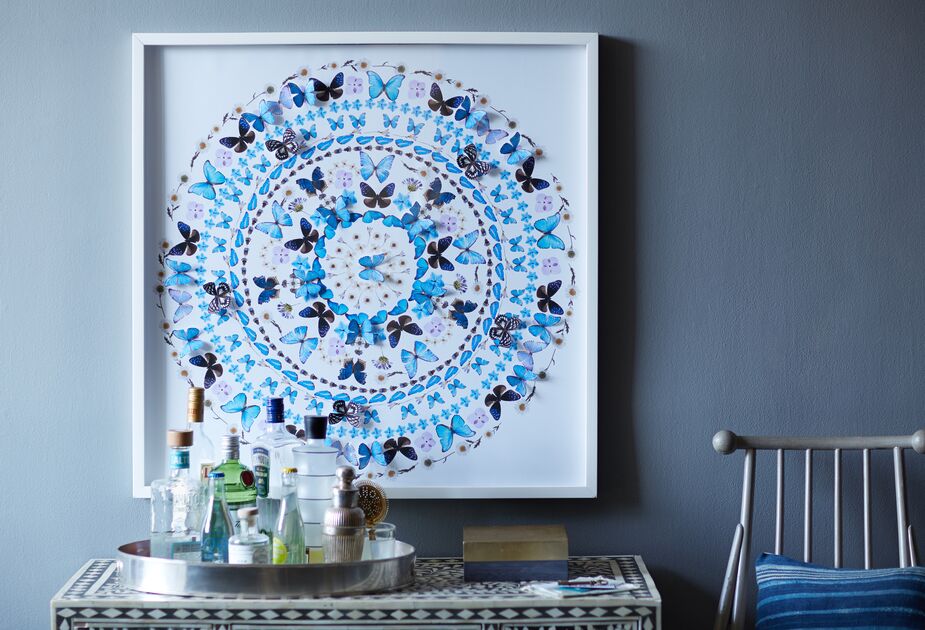 Paper trails
As an alternative to screen time, people are partaking of what Pinterest calls "analog hobbies" such as origami and papier-mâché. This will likely translate into art and decor that reference paper artistry. The popularity of Dawn Wolfe's collages certainly points in this direction. If your own artistry doesn't extend beyond abstract doodles, vintage découpaged and paper-mâché decor is another way to incorporate time-honored crafts into your home. 
Speaking of vintage…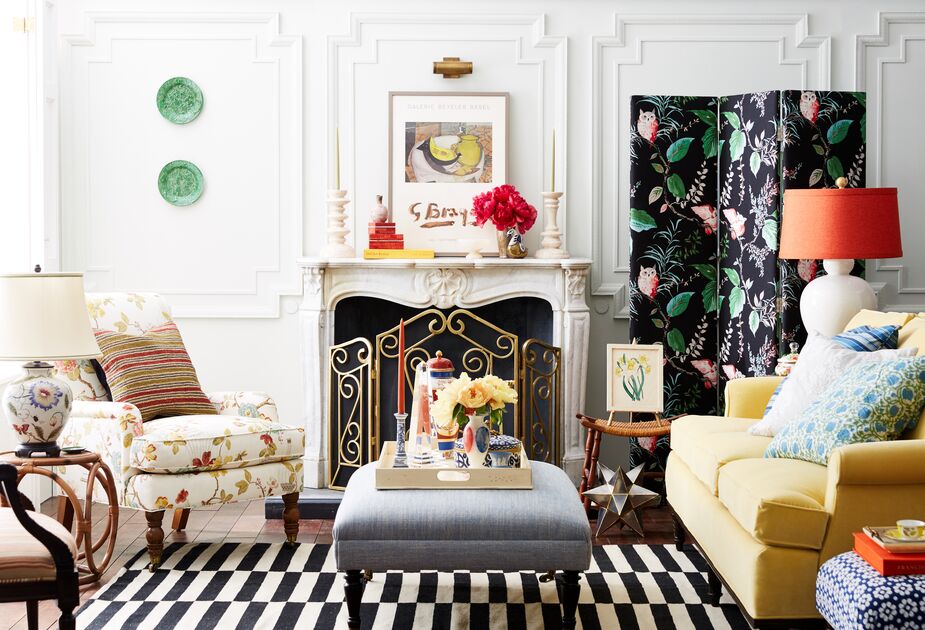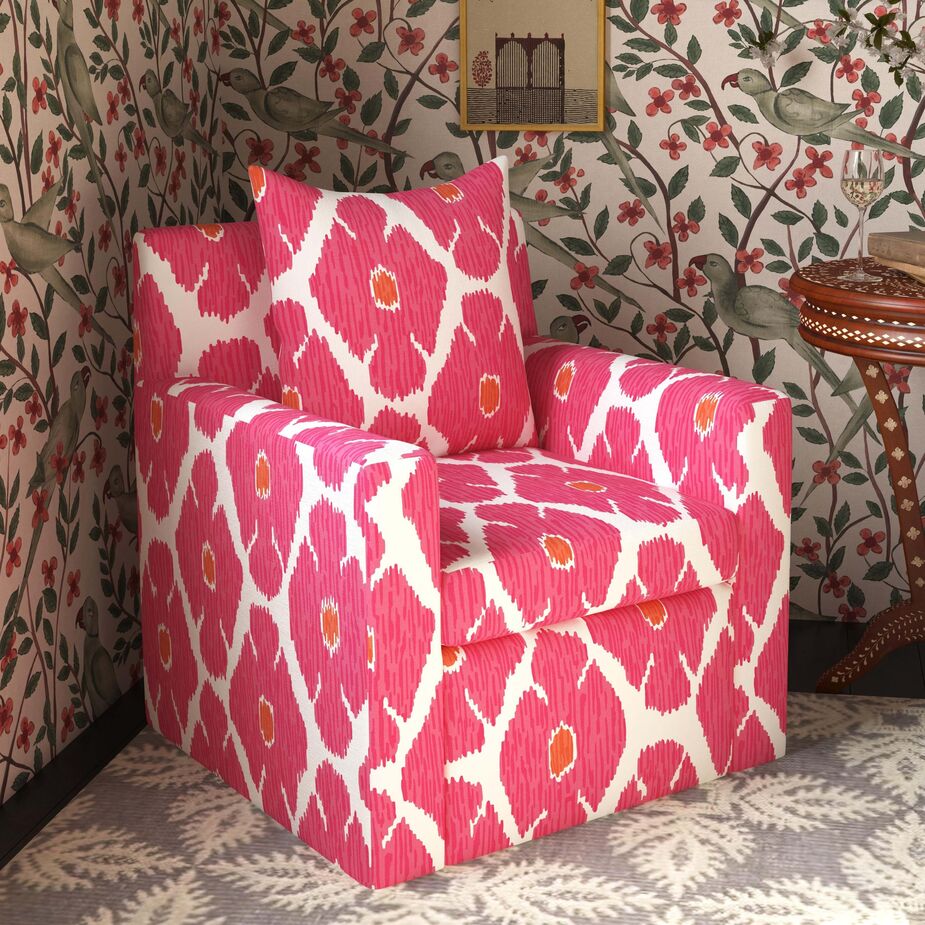 "Hipstoric"
Mixing antique, vintage, and contemporary furnishings isn't new. We've been proponents from the get-go, and grandmillennial chic leans into it as well. Unlike grandmillennial style, however, this latest mélange of old and new is less fussy. Streamlined Mid-Century Modern silhouettes and solid-color fabrics have been added into the mix, helping to balance the ever-brighter hues and bolder prints being layered on top. 
Those who want to approach the look cautiously (or who weren't lucky enough to inherit items from grandparents) can start with a gallery wall. Sunburst mirrors and Andy Warhol prints, majolica plates and minimalist sconces, vintage signage and framed Hermès scarves can come together to create a unique, artful display, so long as they have one thing in common: You love each item.
That same commonality, in fact, is at the heart of this trend, and of eclectic style overall. More is more until it's not, patterns and colors don't clash unless you think they do, and there's absolutely no reason not to set a sleek Tulip-style table with antique silver-plate serveware.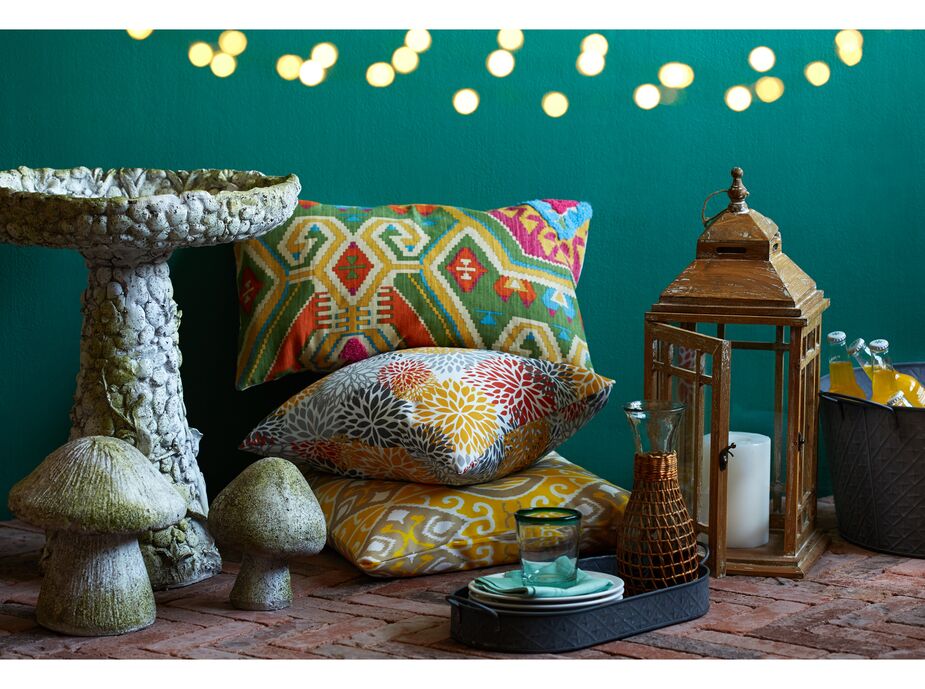 Fly your freak flag
Weirdcore, goblincore, mushroom decor, fantasy art: They're all making their presence felt. Sociologists would certainly have a field day as to why. One guess is that, having spent so much of the pandemic hunkered down at home, more people want to surround themselves with furnishings that make them happy, no matter how outré they might be.
Regarding mushroom decor, the unique shape might be a large part of the appeal. In contemporary lighting and furniture, the distinctive dome and top-heavy silhouette is a callback to Mid-Century Modern sleekness. More-whimsical interpretations can be found in wallpaper and accent pieces.
As for the rest of the weirdcore trend, at heart it's similar to hipstoric decor. The underlying message is "You do you."