Built in 1895, this townhouse on Manhattan's Upper West Side still has much of its Victorian woodwork. In fact, the paneling, fireplaces, and other historical elements were key reasons the clients bought the four-story home. At the same time, they "wanted to inject a fresh perspective that made it feel like a young family lives there," says Sarah Lederman, the designer charged with balancing old and new.
In addition to completely overhauling the "entertaining" floor, which includes the living and dining rooms, the project entailed finishing spaces that hadn't been completed in the previous redesign. Because no rooms are off-limits to the clients' three kids, materials had to be durable as well as beautiful. For that reason, Sarah used high-performance contract fabric on the dining room seat cushions, a durable mohair on the living room sofa, and indoor-outdoor fabrics elsewhere; any remaining fabrics were stain-treated.
The living room posed particular challenges. Not only is it narrow, but it also has a singular bowed front. "We were able to carve out two distinct seating areas in the living room by creating a custom curved settee that fits neatly among the windows," Sarah says. This area doubles as a work space, with one of the homeowners often propping a computer atop the marble pedestal table for Zoom calls. The living room even accommodates a second WFH space: a vintage Italian secretary that opens to reveal a desktop.
In the dining room, dark wood paneling covers the lower half of the walls. Sarah complemented it by papering the upper walls with a lively foliage motif, choosing green wicker chairs that echo the color of the wallpaper.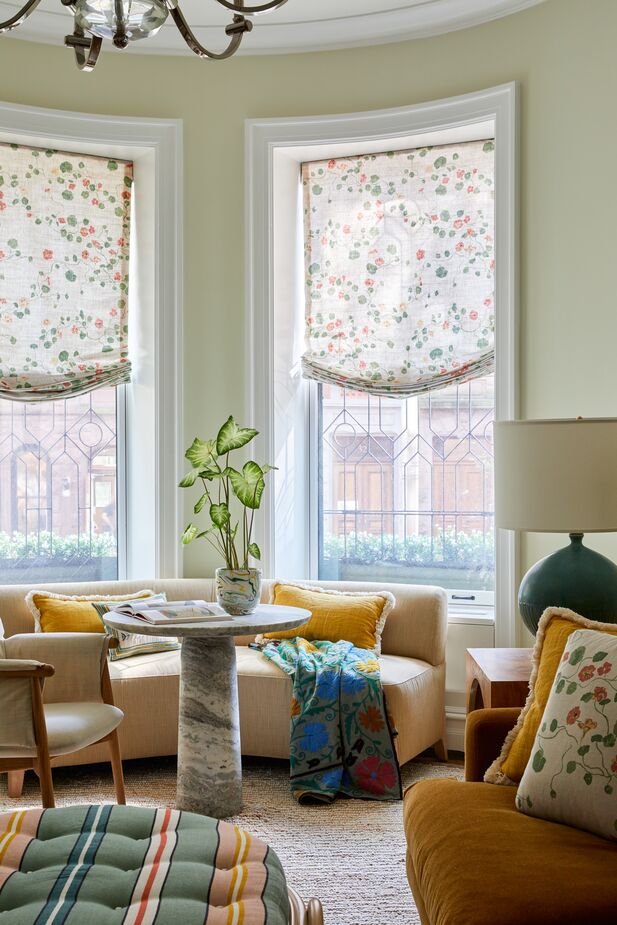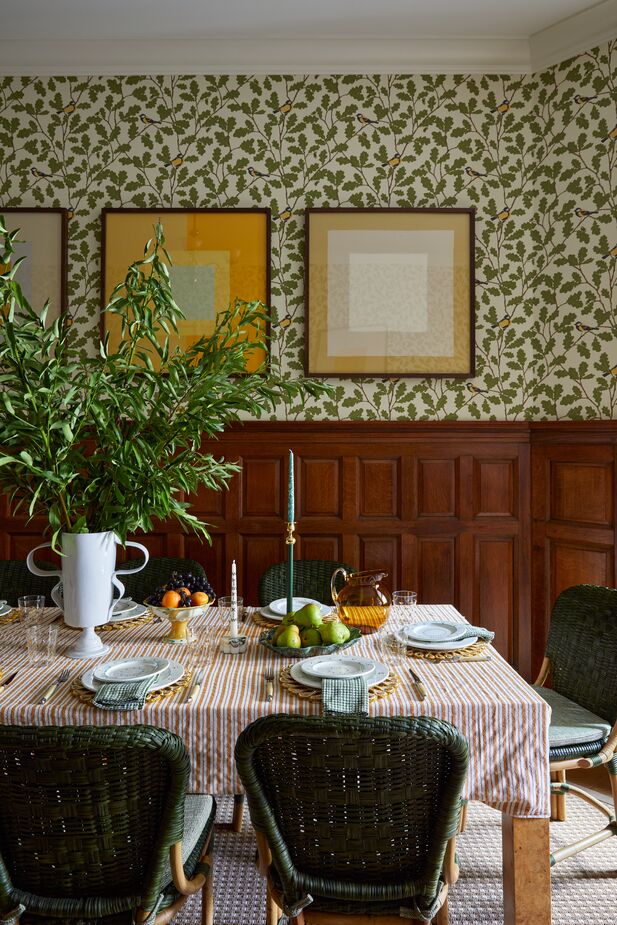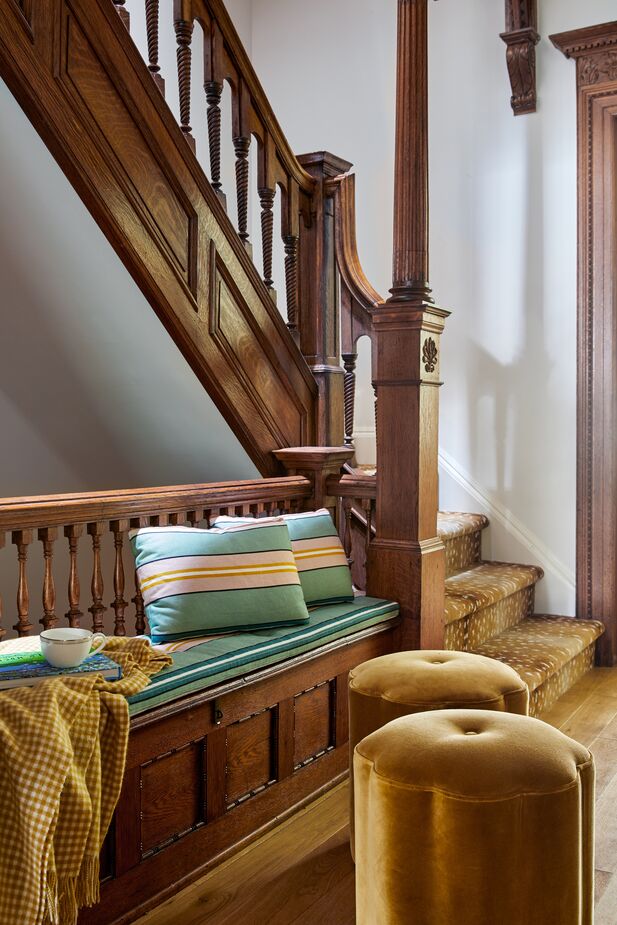 "These clients enjoy color and print; they are not 'neutral' people," Sarah says. "I wanted to make sure to incorporate modern, fresh elements given all of the ornate brown woodwork. If we had tried to decorate the house to fit the period, it would've come off feeling like a movie set. We struck a balance, where we respected the original details while injecting unexpected elements and cheerful colors." Though the home's first owners might have been surprised by the changes, we have a feeling they'd have been delighted as well.