Like apple pie but richer, a poached-quince tart is an in-season treat worth a try. Perfect as dinner's pièce de résistance or the crown jewel of tea for two, this delectable dessert comes courtesy of master baker Scott Edward Cole of The Inn at Kenmore Hall. Intrigued? Read on for the how-to—we promise the end result is worth the effort.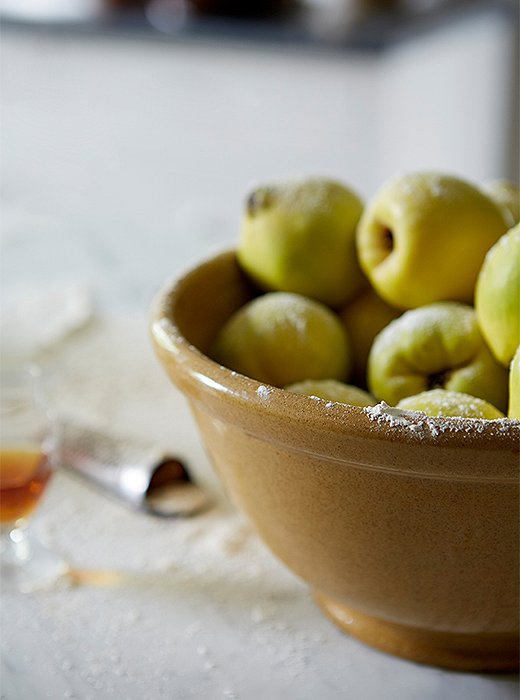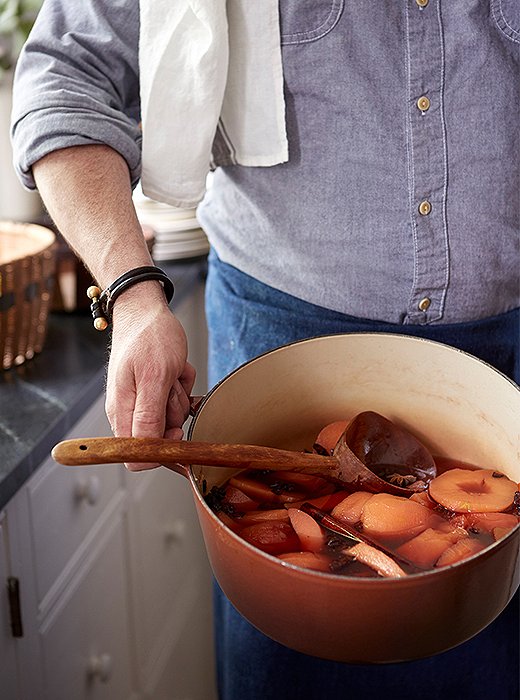 Step 1: Poach the Quinces
Though raw quince is hard and sour, when cooked the fruit reveals a floral aroma and a delicate sweetness. Poaching softens it up just enough for the following steps.
Ingredients
6 medium or large quinces
4 cups water
2 cups Armagnac
4 cups sugar
5 star-anise pods
10 cardamom pods
2 cinnamon sticks
2 tbsp. lemon juice
Directions
Peel, core, and cut quinces into small pieces and place in a bath of water with lemon juice to prevent the fruit from browning.
Combine all other ingredients in a large, heavy stockpot and cook until the sugar has melted and the liquid reaches a low boil.
Add quince segments to the poaching liquid and simmer over medium heat, stirring often, until fruit is soft with a rosy hue (1 1/2 to 2 hours).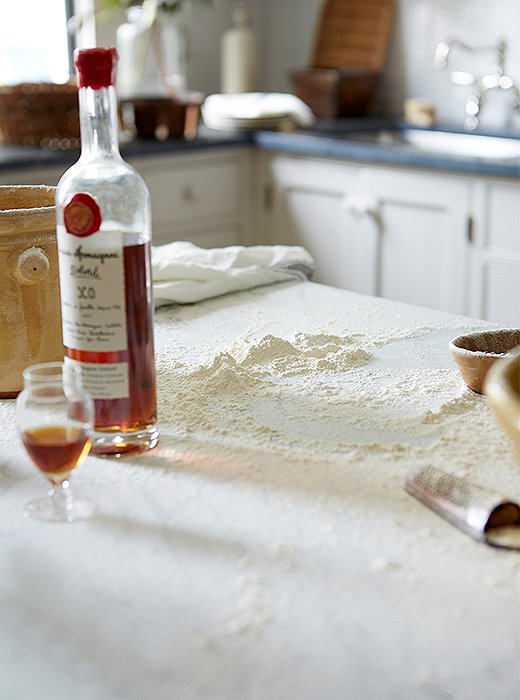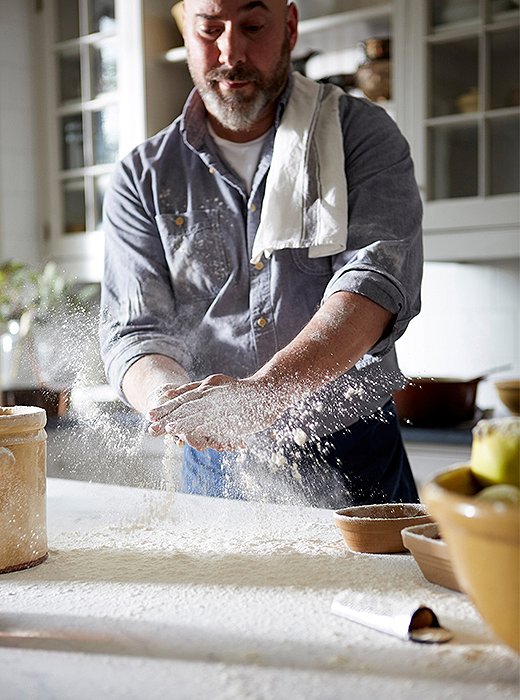 Step 2: Make the Pastry Dough
This simple pastry dough recipe lends itself to endless applications.

Ingredients 
2 sticks of unsalted butter, chilled and cut into pieces
2 1/2 cups unbleached flour
1/3 cup ice water
1/3 cup sugar
Directions
Pulse butter, sugar, and flour in a food processor until the mixture forms a fine meal. Transfer to a large mixing bowl and drizzle in the ice water; knead until pastry combines into a ball. Wrap dough in plastic and chill for 30 minutes.
Roll out dough on a floured surface, then drape it over a fluted tart pan. Press dough into the bottom of the pan and crimp edges into place. Chill again.
Step 3: Make the Hazelnut Frangipane
This sweet custard is typically made with almonds; hazelnuts give it a warm, autumnal twist.
Ingredients
3 cups toasted hazelnuts, skins partially removed
1 1/2 cups butter
1 1/4 cups sugar
3 eggs
2 tsp Armagnac
Directions
Combine ingredients in a food processor until fine and spreadable. Set aside at room temperature.
Step 4: Assemble a Showstopping Dessert
Spread hazelnut frangipane evenly inside chilled tart shell, then arrange quince segments evenly across the top.
Bake at 325 degrees for 35 to 45 minutes, or until top is golden brown and custard feels "set." Allow to cool slightly.
Using a pastry brush, glaze the surface of the tart with poaching liquid for sheen.
Serve and enjoy!