The simplest way to add enduring glamour to a room? Hang a Slim Aarons photo. Aarons's depictions of what he termed "attractive people doing attractive things in attractive places" capture the good life of a bygone era yet manage to be timeless.
Before photographing the likes of impeccably tanned TV star Hugh O'Brian hoisting a sail in Antigua, a poolside party at a Richard Neutra home in Palm Springs, or friends in tennis whites chatting in the Bahamas, Aarons earned a Purple Heart as a combat photographer in World War II. After documenting the Battle of Monte Cassino and the Nazi concentration camps, among other wartime horrors, he decided to turn his camera lens only toward all things bright and beautiful. "After the war," he said, "the only beaches I wanted to hit were the ones with beautiful girls on them."
For Aarons, the antithesis of war-torn Europe was Hollywood—"as far away from reality as I could have imagined getting," he said. His good looks and charm, as much as his ability to frame a shot and his patience to wait for the perfect moment, made him a favorite of his starry subjects and of the magazines he worked for, including Life, Holiday, and Town & Country.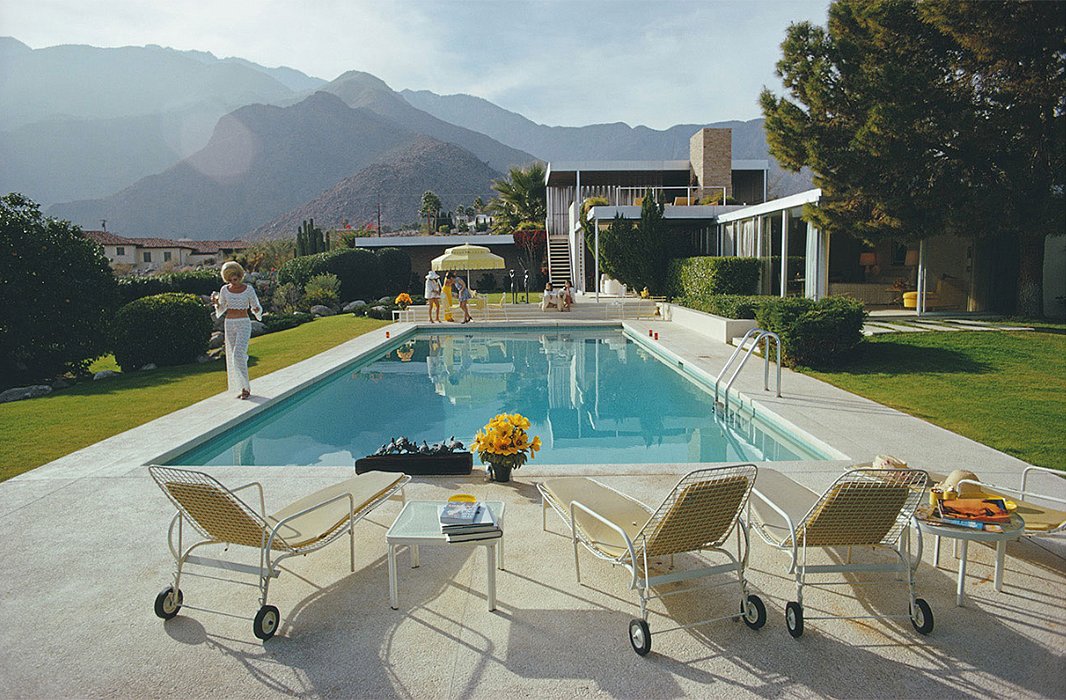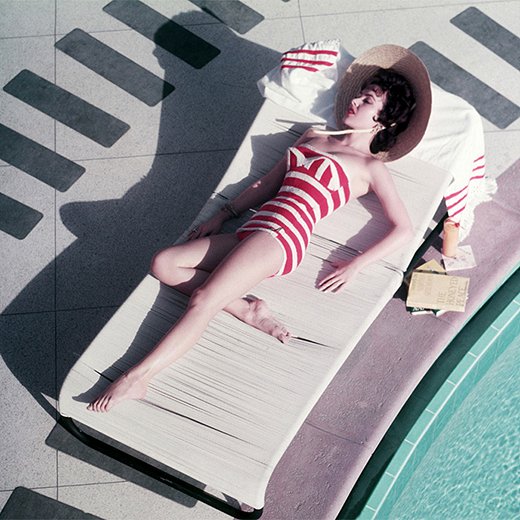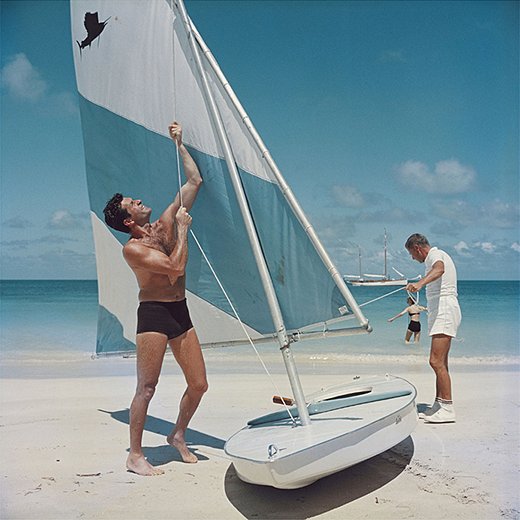 As art director of Holiday during the late '50s and early '60s, frequent Aarons employer Frank Zachary made it his mission to provide readers with "a passport to the glamour of travel and leisure." Nobody did that better than Aarons. But one could argue that Aarons's photographs—of a riding party among the towering Washingtonia palms of Andreas Canyon, families lounging amid the slopes at Verbier, bathing-suite-clad revelers in Cannes—offer even more. The shadows cast by the poised figures on the marble terraces and pristine beaches, for instance, acknowledge that perfection is unattainable and pleasure is impermanent—all the more reason, of course, to relish the moments of enchantment that Aarons did manage to immortalize.