From London to Reykjanes Peninsula to Azerbaijan, we found lots to love this week—including literally hundreds of cocktails to make at home.
A Nicky Haslam/Studio QD Collab in London
Any number of terms can be used to describe Nicky Haslam's design aesthetic—extravagant, maximalist, quintessentially British—but boring isn't one of them. The London home he collaborated on with Studio QD is no different. The founders of Studio QD, Jena Quinn and Lucy Derbyshire, had been senior designers with Haslam's own firm (which he closed several years ago), so they're simpatico with his style and methods. Also simpatico is the home's owner, historian Flora Fraser. House & Garden offers a tour.
Homes That Tower Above the Rest
Stylewise, the 10 "tower homes" featured on The Coolist are the antithesis of Nicky Haslem's more-is-more philosophy. Encompassing new builds (such as the vacation house shown above), repurposed water towers, and even a ski jump used in the 1952 Olympics, these homes lean toward the minimalist in terms of decor—all the better to admire the bird's-eye views surrounding them.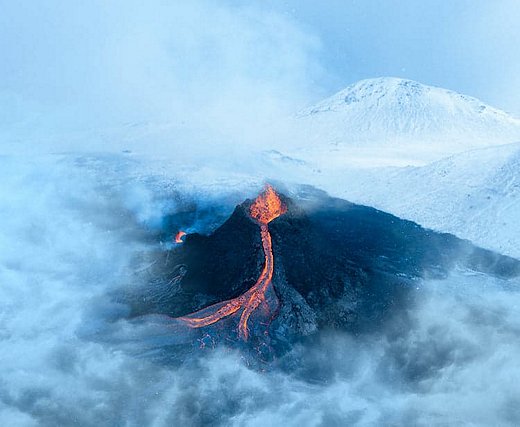 An Eruptive Experience
Iceland's Fagradalsfjall volcano is arguably the world's newest tourist attraction. Located about 25 miles from Reykjavík on the Reykjanes Peninsula, it began erupting this past March. Enterprising tour companies are offering guided trips to the eruption site, though it's tough to say when (or if) the lava will stop making its fiery way down the volcano's slopes. My Modern Met reports that French director/photographer Stéphane Ridard has put together a two-minute film, Stranded, featuring aerial views that might trump anything you could see from the ground. Even better, the site links to the film, so you can judge for yourself.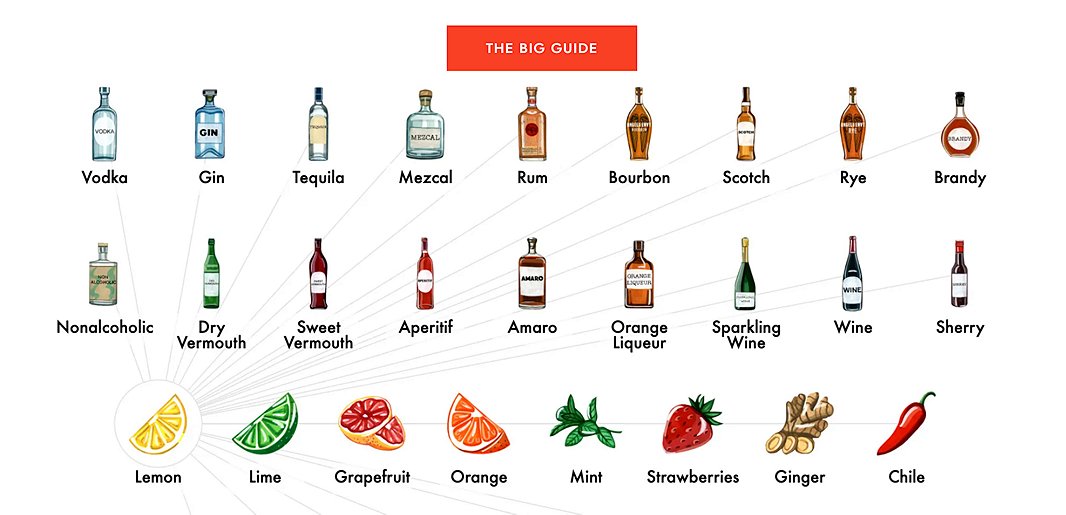 Cocktail Pick and Mix
Tired of the same old cocktail but don't know what else you might like? Check out the Epicurious Interactive Cocktail Cabinet. Select from one of more than a dozen spirits, wines, and liqueurs, choose one or two more ingredients (ginger! cucumber! chile!), and scroll down to find recipes for beverages spotlighting those elements. There's even the option to make your potable nonalcoholic. And with 299 recipes in the interactive library, you're sure to find a new favorite. Cheers!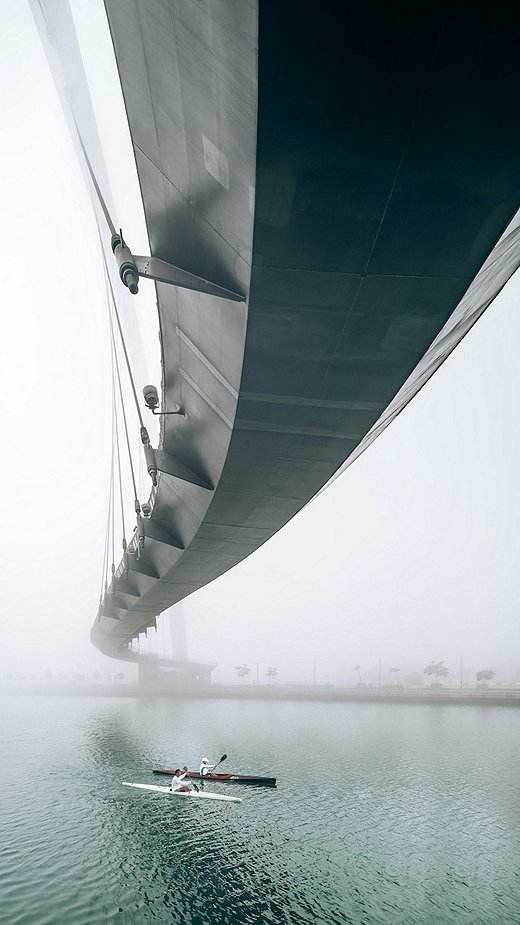 7 (Plus 93) Wonders of the World
Especially after months spent close to home, it's a thrill to see spectacular imagery from around the world and to once again entertain the possibility of experiencing some of those sights in person. The 100 finalists in Architizer's 2021 One Photo Challenge, which it touts as "architecture's biggest photography contest," spotlight the interaction of structures, people, and their surroundings to stunning effect. Rowers beneath the bridge over the Dubai Water Canal (shown at left), residents of a Rotterdam apartment building seen dancing through their windows, a bride and groom dwarfed by the Heydar Aliyev Centre in Baku, Azerbaijan: Welcome to a world of wonders.