Many people associate bar carts with 1920s glamour: socialites sipping cocktails as they ignored Prohibition, all while clad in black tie and silk. The origins of this piece of furniture are somewhat less racy. These wheeled, tiered carts were originally known as tea trolleys, and they came of age during the Victorian era. They still signified luxury, however. After all, only upper-class women had the leisure time to savor midday tea and nibbles, as well as the servants to prepare and serve the meal. 
Bar carts have retained their allure. Afternoon teas and 100-proof soirees are no longer regular affairs for most of us, but these trolleys have myriad more uses. If your home doesn't have a bar cart, you'll find plenty of reasons below that will have you wondering how you've survived without one.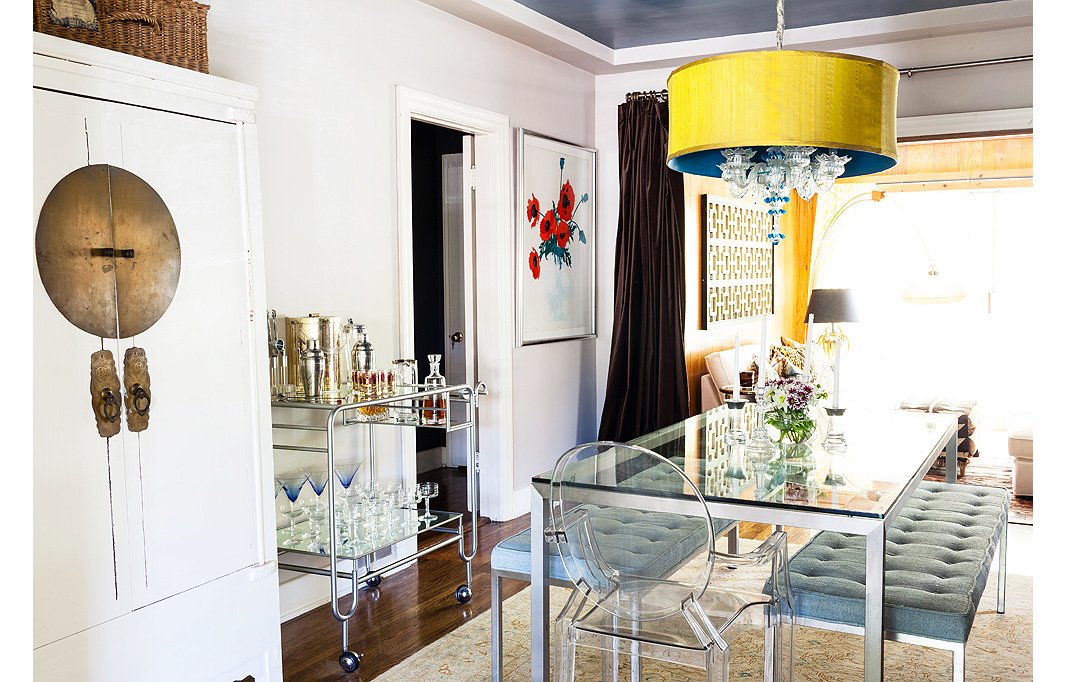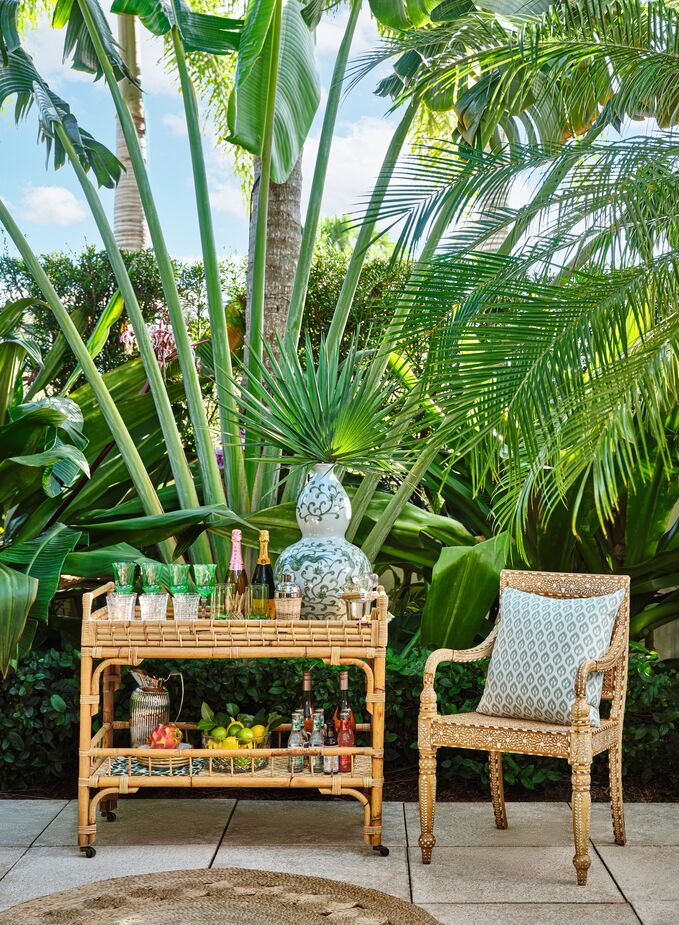 Use a bar cart…
• in the dining area to hold beverages and drinkware, of course, but also as a place to keep side dishes when hosting a dinner. This way people can help themselves to second servings of salad, mashed potatoes, and the like without the table becoming overly cluttered.
• in the living room or den as a plant stand. You can then wheel the plants in and out of direct sunlight throughout the day if necessary. A bar cart can also serve as a side table; its open design makes it an airier alternative to a heavier wood piece.
• in the bedroom as a nightstand. Think of all the reading material you can stack within easy reach!
• in the bathroom, and not just for toiletries. There's no more stylish way to keep extra toilet tissue within reach.
• in a work space, especially if you lack room for a desk with drawers. Some trolleys can even hold a printer, let alone papers, cords, and the like.
• outdoors. The bar cart can hold everything from drinks and ice to extra towels and sunscreen. And if it starts to rain, you can easily move it from the poolside to a porch or indoors.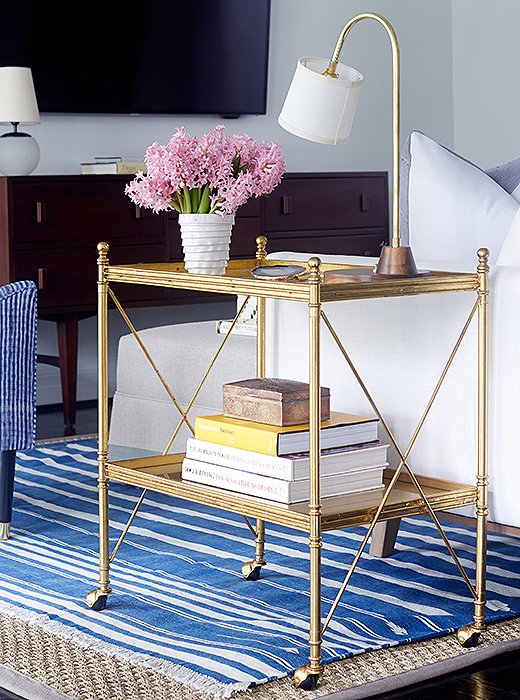 Keep in mind…
• if you intent to move the trolley frequently, you'll probably want one with four wheels rather than two. At the same time, especially if your cart has four wheels, you might want to have a locking mechanism for at least a few of the wheels, especially if your household includes kids or pets.
• a rail along the sides of the cart's shelves can help prevent items from toppling when you move the cart.
• the more you plan to move it or store on it, the sturdier the cart needs to be. You can't go wrong with steel, acrylic, wood, or tempered glass. For outdoor, consider powder-coated aluminum or weather-resistant wicker.