#1: Hang Art on Your Bookcase
Whether your bookshelf looks a bit lackluster or you're just looking to add a bit more eye candy to the display, hanging a piece of art from your shelves definitely deserves a spot on your decorating to-do list.
#2: Try On a Tree for Size
Bring a new sense of life to your space with an indoor tree (or two), real or faux. Available in a range of heights and degrees of bushiness, trees work equally well in lofty rooms, small studio spaces, and everything in between—and they provide the perfect excuse to invest in pretty pots. Our favorite varietals include a Meyer lemon tree, which does best with healthy doses of sunlight; an olive tree, for an unexpected Mediterranean vibe; or the classic fiddle-leaf fig tree.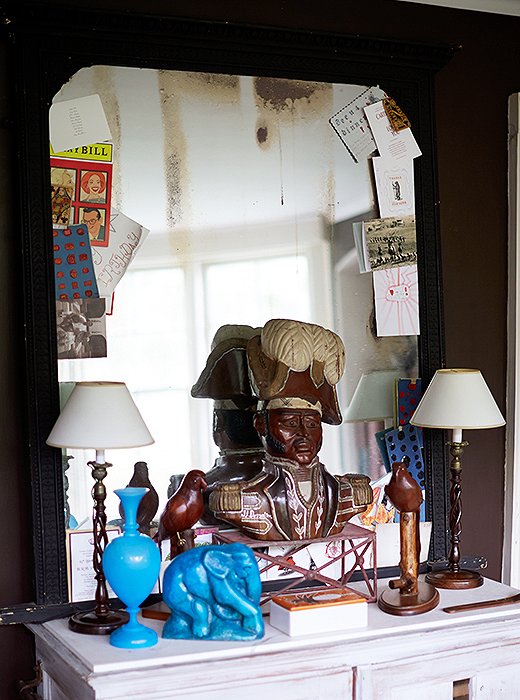 #3: Make It Personal
The most interesting homes by far are the ones that tell the story of the life being lived by the owners, so this year consider prioritizing personal over perfect. Photos and favorite bits of ephemera tucked into the frame of a mirror and a quirky collection proudly put on display are just of a few of our favorite ways to add more of you to your rooms. Basically, if it'll make you happy every time you look at it, find a way to work it in.
#4: Max Out on a Single Motif
The old fashion adage about buying multiples when you find something you love absolutely applies to your home. If a particular pattern or motif makes your heart skip a beat, why limit yourself to a single pillow? Bonus: A repeating motif brings a sense of cohesion and polish to a space. Think coordinating pillows, window treatments, upholstery, wall coverings, and bedding.
#5: Discover the Power of a Pedestal
Pedestals are one of those pieces that we all often overlook—or just plain don't understand—but decorators use them ALL the time. If you have an unloved corner in need of a little something, a pedestal is a great option. They come in varying heights and styles, which lets you find the one that best suits your space. It's the easiest way to add instant gravitas to whatever is placed on top, even if it's just a favorite houseplant.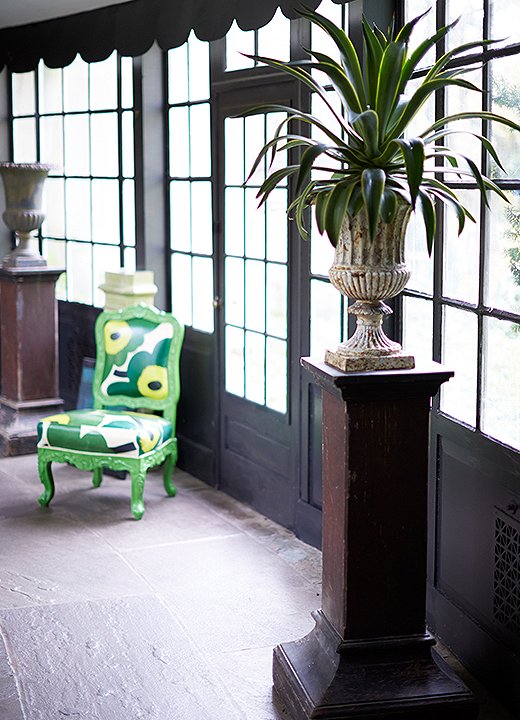 #6: Opt for Oversize Art
To achieve a look that's clean and crisp on your walls, consider going for a single statement piece of art. Yes, it's more of a commitment in terms of both decisiveness and cost, but the impact of an oversize artwork is in keeping with its size—in other words, huge.
#7: Try a Limited Palette
If you're like us, being unsure if certain colors will work with other shades in a room can sometimes stop you from making bold decor moves. It seems counterintuitive, but adding color guardrails can actually free you up to try things like mixing patterns (as long as they're within your palette they're fair game), going for a major wall treatment, or choosing a showstopping shade of paint. So this year, spend more time finding a small color scheme you love, and worry less about balancing a rainbow of hues.