If you've ever cuddled up with an Alicia Adams Alpaca throw or scarf, then you know that the designer puts as much emphasis on comfort as she does on style. Alicia and her husband, Daniel, also took the same approach to their family farm in New York's Hudson Valley. Set on 80 acres, the farm is home to 40 of the company's 200 alpacas, as well as chickens and a rescue cat and dog named Sugar and Canela, respectively. The couple moved to the farm nearly 11 years ago from Munich and fell instantly in love with the area and the landscape. "The countryside is just amazing," Alicia says. "It reminds me a lot of where we lived in Bavaria." They built a hilltop barn for the alpacas and set to work making the 1780s farmhouse fit for family living.
Alicia and Daniel wanted the home to be comfortable for their four kids—Alana, 14; Emilio, 12; Tassilo, 11; and Alegra, 2 and a half—and filled with pieces that reflect their backgrounds and tastes. "We didn't really have a vision of what it had to look like," Alicia admits. "The only thing we wanted was for it to be cozy and not overstuffed." Family heirlooms and art collected on their travels played a major role in the design. Pieces from Alicia's upbringing in Mexico City, Switzerland, and Germany mix with German finds from Daniel's side of the family. "We have a lot of pieces that have been passed down that are very significant," Alicia says. "It's a great combination. They're not all from the same time, and that's what I love."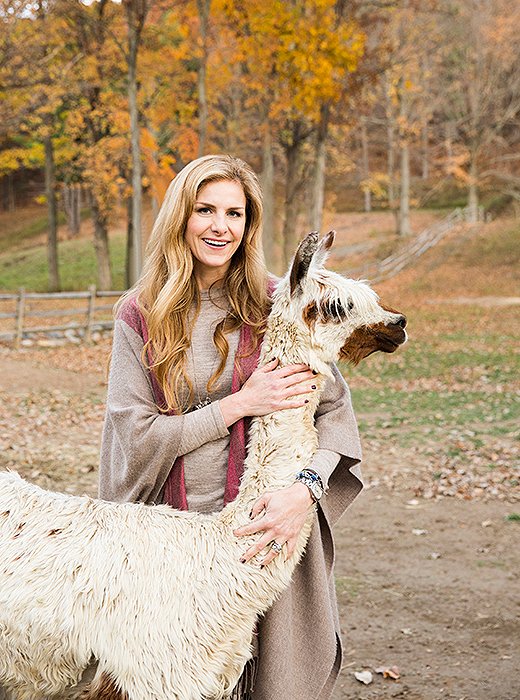 The couple blended styles as well as pedigree. Rustic elements such as the reclaimed-wood dining table and the mudroom's barn door are paired with soft materials and clean-lined pieces. "We like modern, but we also like things to be very cozy." And of course, her signature pillows and throws are placed throughout the home, adding ever-changing bursts of color to the otherwise subdued palette. "We both like neutrals," Alicia says. "And then we add a few accents—our throws are really helpful with that."
While her business, which includes a shop, keep her busy, Alicia finds time to enjoy the farm's serene surroundings. "We go for a lot of walks," she says. "My very favorite place is a boulder in the fields because I can see the big pond and the Catskill Mountains. I love to sit there and look at the barn and our alpacas. It's very peaceful there." Even with four kids and a menagerie of animals, there are moments of peace and beauty everywhere you turn on the Adams farm—both inside and out.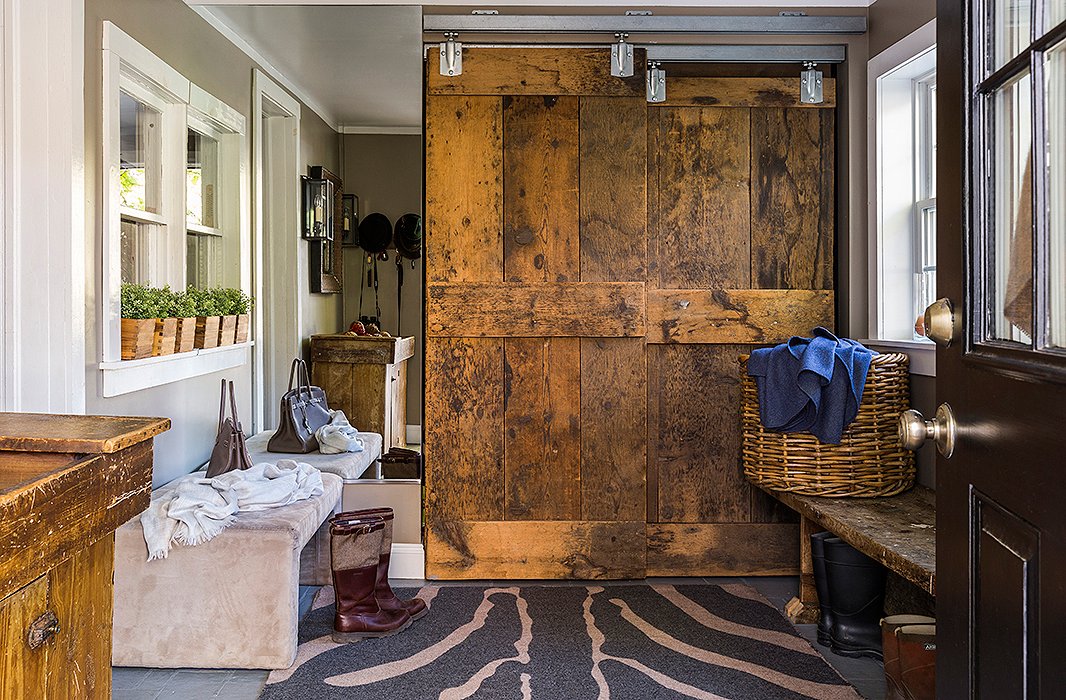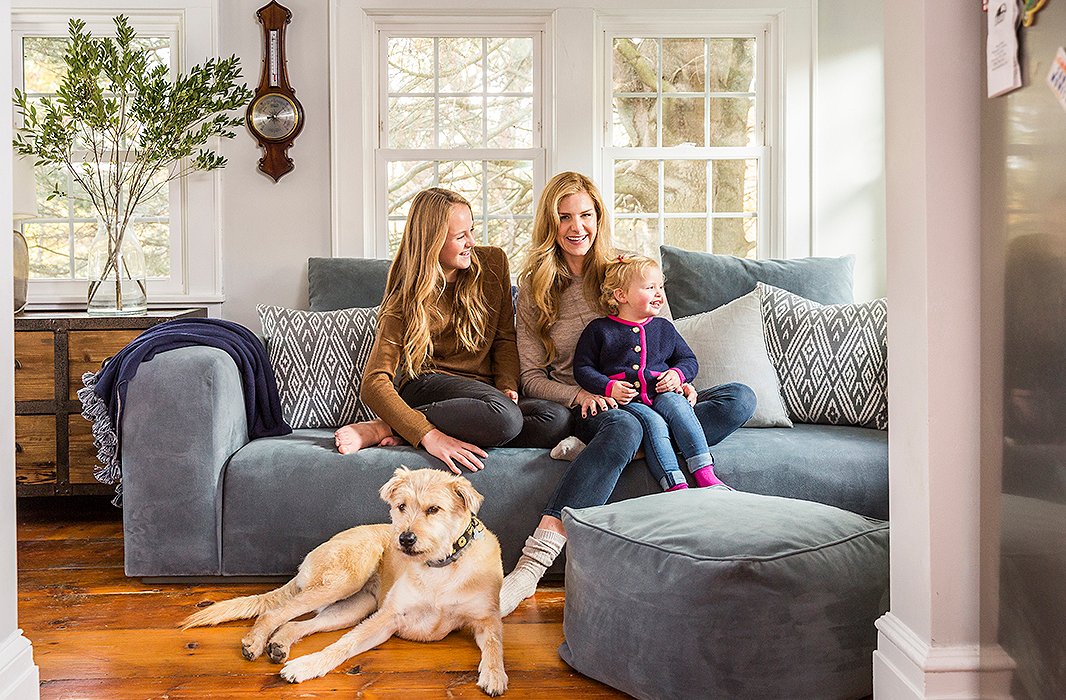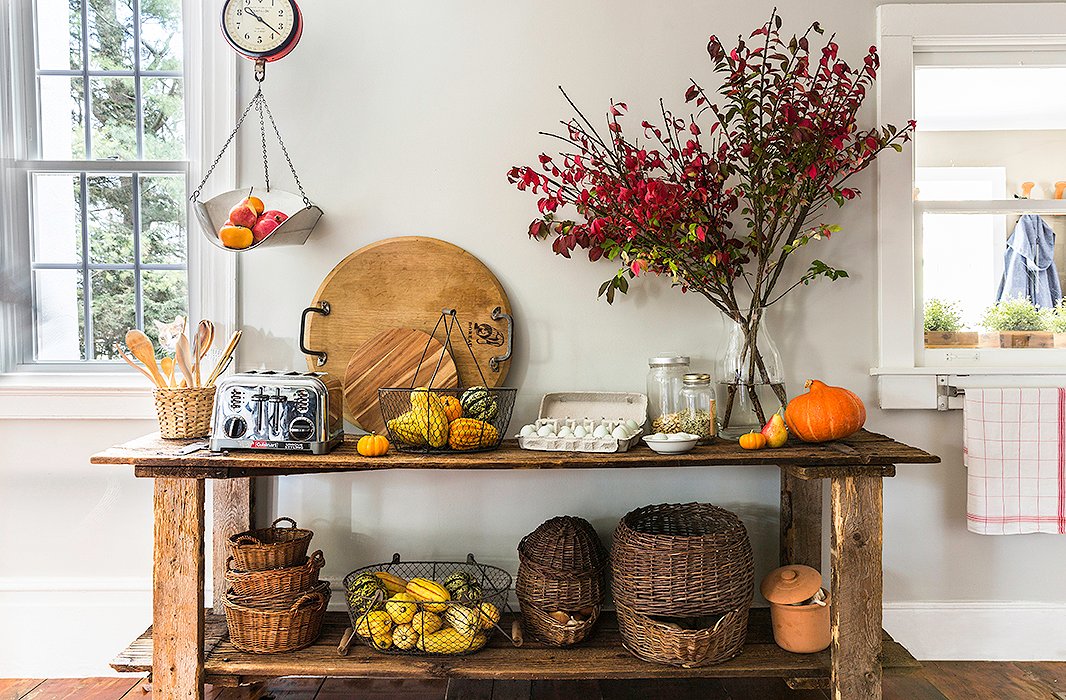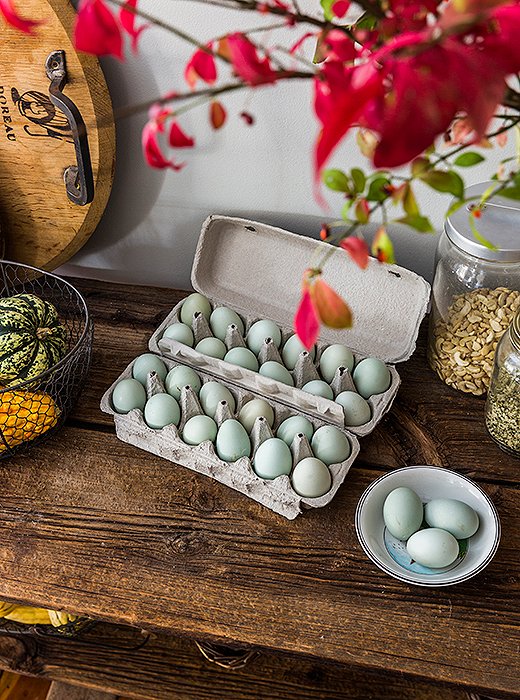 We love to see our friends and just spoil them. In the summer we'll do more outside entertaining with families and children and barbecues. Then when the weather gets cooler, we prefer adult dinner parties in the house.