More than a century old, the white center-hall Colonial house in Des Moines still had much of its traditional character when the current owners purchased it. The owners wanted to retain its classic floor plan, but they also wanted the rooms to feel "open and welcoming," says Amanda Reynal, the designer they hired to update the home. Equally important, the home had to accommodate their young sons (cue performance fabrics and durable finishes).
One of the first orders of business: improving functionality and flow by transforming what had been the home's dining room into the kitchen and making a dining room out of the sunroom. This change inspired the new dining room's design, which includes white lattices laid over the sky-blue walls and ceiling. 
"With its lovely views of the property and garden, it made sense to use the idea of a garden sunroom as design inspiration," Amanda says. "Adding the lattice to the walls and ceiling gives the room fresh and inviting architectural dimension." Further contributing to the sunroom feel are the leafy motif of the armchairs, the multimedia floral artworks, and the tape trim, embroidered with more blooms, that adorns the grass-green curtains and makes them "feel like a freshly cut lawn and a row of flowers," Amanda says.
Because the dining room is visible from both the kitchen and the living room, it was important that the palettes of all three spaces were sympatico. Fortunately, "the clients love blues and greens, so we threaded those colors throughout most of the rooms," Amanda says. While the kitchen is predominantly white and pale wood, the botanical motif of its window shades and the abstract artwork offer pops of blue and green.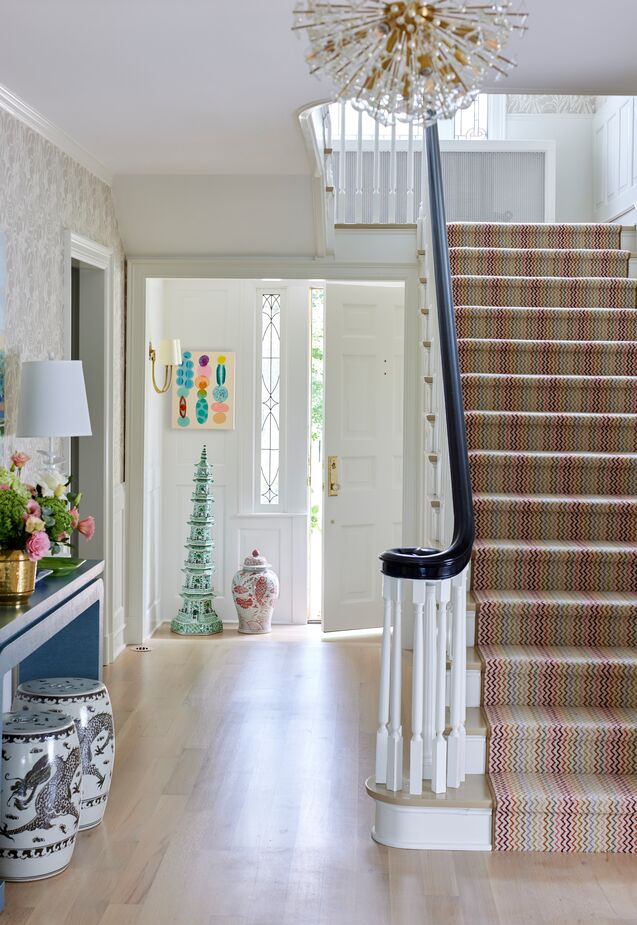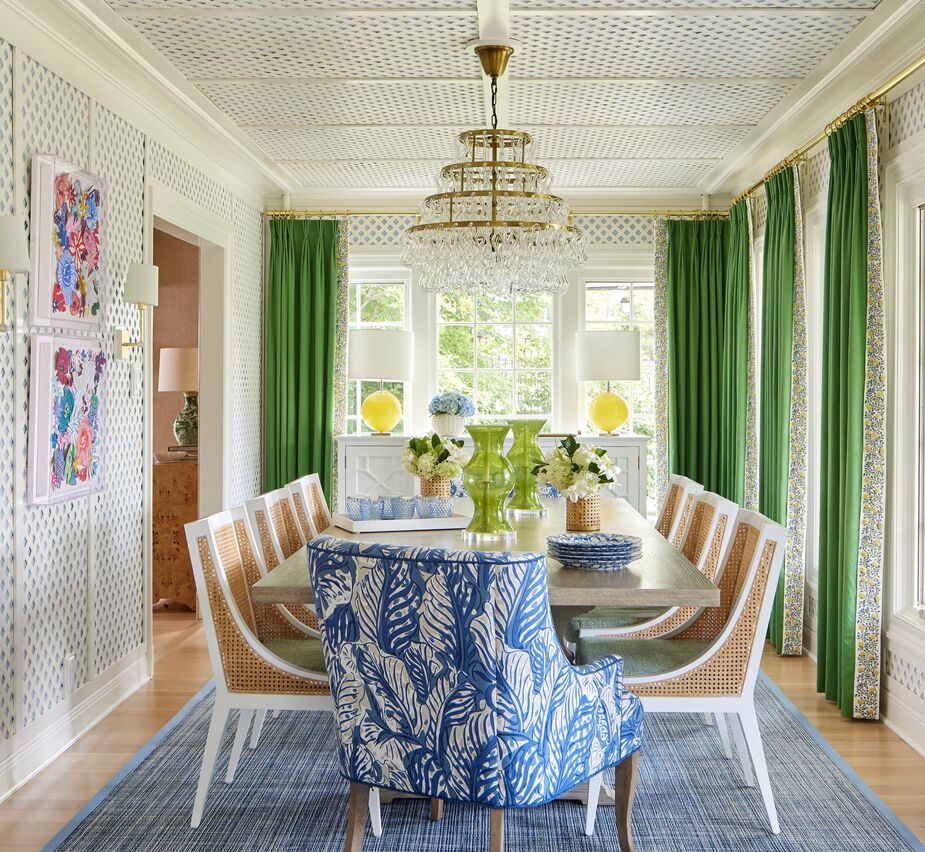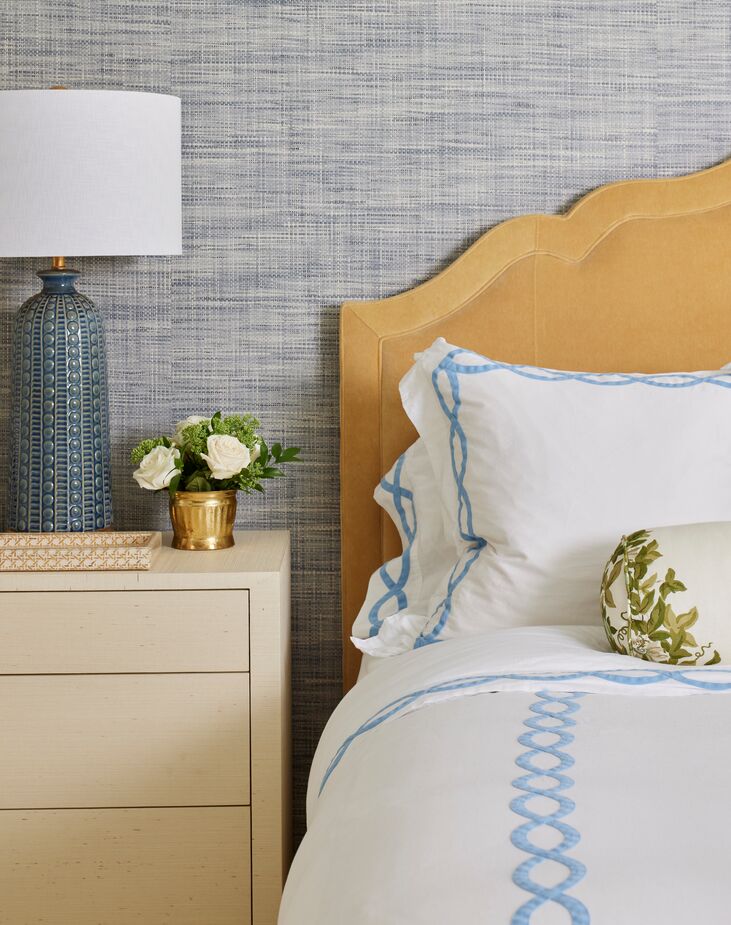 Green makes its presence especially felt in the living room, which showcases bright green sofas, green-stripe chairs, green lamps, and green tape on the window treatments. A strong sense of symmetry ensures that the mood remains restful. 
Luxurious also describes the living room's ambience, thanks to architectural details "that brought the interiors to the next level and became a strong envelope for the decorating," Amanda says. "I added coffers and a metallic wallpaper to the living room ceiling as well as a mantel that we designed.  The addition of window seats and built-in cabinetry also frame the space in an inviting and useful way."
Designing Rooms with Joie de Vivre is the title of Amanda's first book (published in October 2023), and this home provides plenty of joy to its owners. "As the house is old, I wanted to keep the original bones and breathe new life into it for this younger generation of homeowners," she says. "Being intentional with each selection and how the rooms flow let me add fun details and bright colors without the result being loud or overwhelming."