Cooler days and longer nights are ideal for curling up with a good book. Happily, a number of new books are hitting the shelves by and about favorite designers, including Mario Buatta, Alexa Hampton, and Martyn Lawrence Bullard. Below are a few picks of the current crop. 
By Emily Evans Eerdmans. Published Sept. 5
Nicknamed the Prince of Chintz for his love of floral fabrics, the late Mario Buatta hobnobbed with and decorated the homes of Manhattan's elite. That combined with his signature English country-house style might have one convinced that he himself was to the manner born. Yet Buatta, who died in 2018 a few days shy of his 83rd birthday, was actually from Staten Island. This book explores his influences (Albert Hadley, John Fowler, Nancy Lancaster) as well as breaks down the elements of his style. In addition to photos of his iconic rooms, it includes some of his sketches, mood boards, and newspaper clippings.
Choice quote: "Mario believed that color was the least expensive and most powerful decorating tool. He noted that it was important to plan a residence's different wall colors for an overall pleasing effect, without any jarring transitions. He was aware of the psychological impact of bright color: 'Color is something very important, especially in New York—when you step in from that environment of gray cement blocks out there, the last thing you want to see is something that looks just like it.' In each room, he strove to achieve a color-wash effect, by building up hues of a color in various textures, patterns, and shades, but taking care to not duplicate it exactly."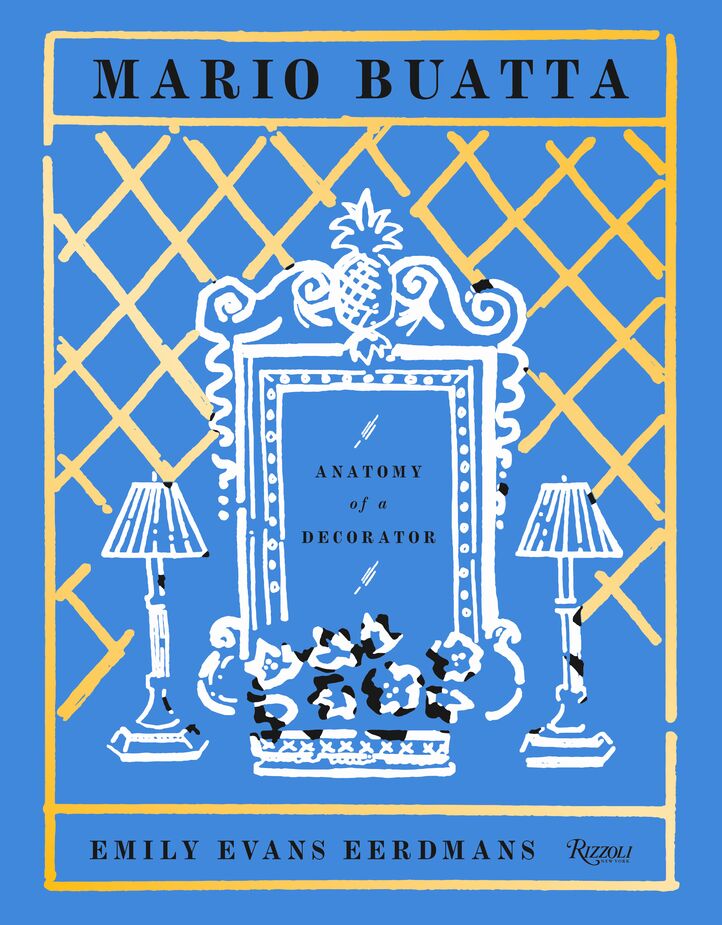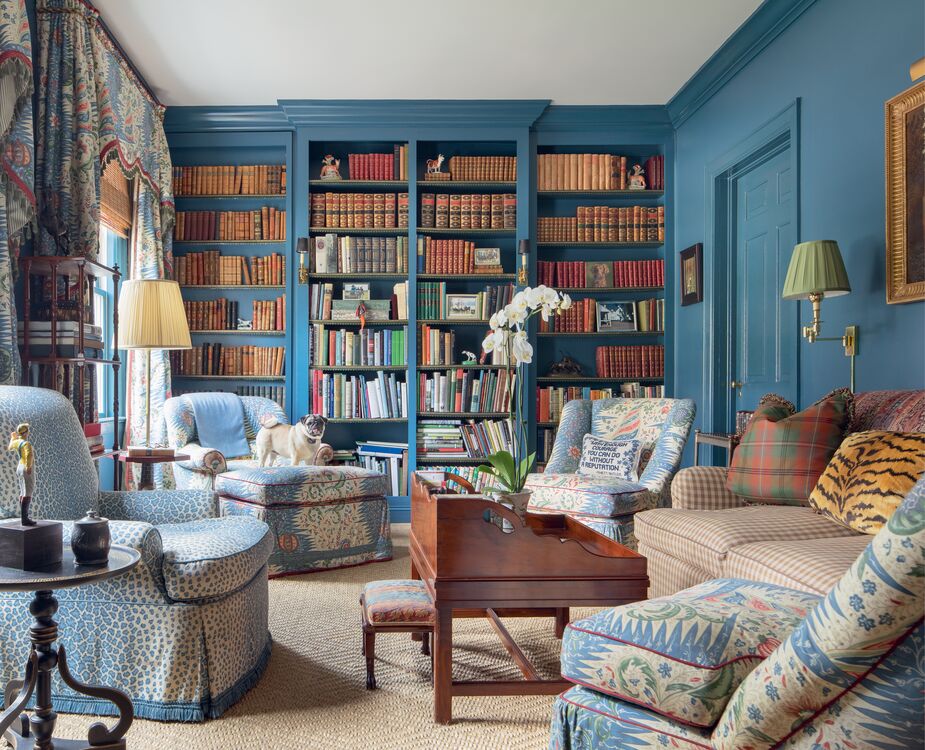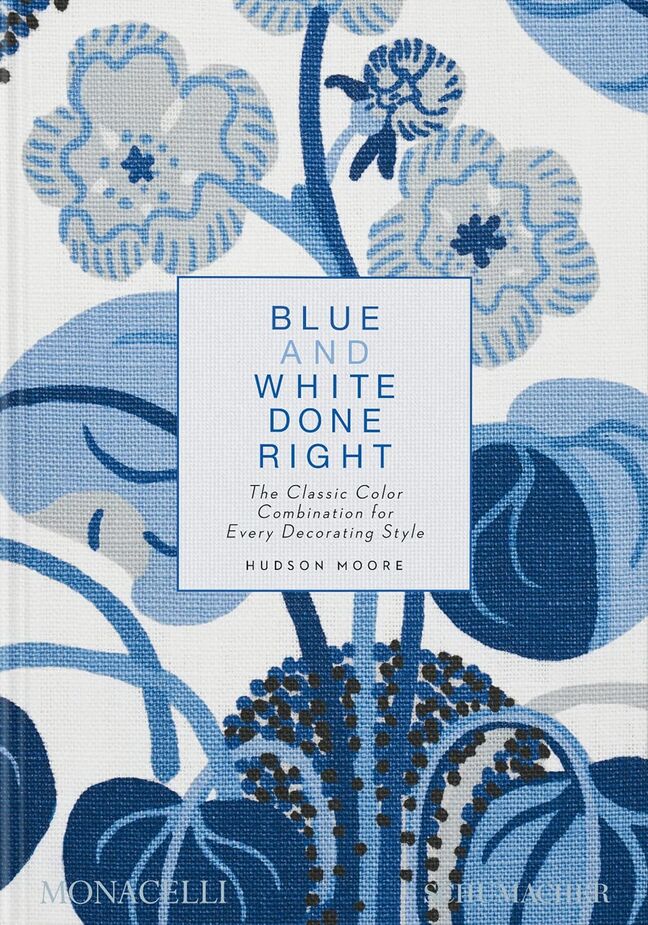 By Hudson Moore. Published Sept. 6
Who better to craft an ode to a classic color duo than Schumacher, a maker of classic wallpapers and fabrics? The senior design editor of Schumacher's Frederic magazine makes generous use of the design house's image library to spotlight rooms pairing just about every shade of blue with just about every variation of white in just about every style, from traditional to modern, quiet to bold. Prefacing the pages of swoon-worthy spaces are tidbits about various blues and whites (did you know that the earliest paints were made from milk and lime?). 
Choice quote: "Nothing says easy and breezy like airy blue-and-white. Working in harmony, the pairing can pull a room together in two seconds flat, unifying all kinds of patterns—rich motifs, romantic toiles, exotic ikats—with a range of materials: wicker, seagrass, iron, plaster, antique brown furniture."
By Alexa Hampton. Published Oct. 3
Those who have had the pleasure to chat with Alexa Hampton know that her talents are not limited to interior design. She's also an engaging, entertaining conversationalist. Both of these skills are apparent in her latest book. Here she details every apartment she has lived in, how she decorated them, and just as interesting, why she decorated them that way. Making the book even more robust, she also shares in words and pictures her major influences, which range from a 16th-century Spanish palazzo to Bill Blass. It's probably the only book that references minimalist designer Jean-Michel Frank and ancient philosopher Democritus on the same page.
Choice quote: "My love of exuberance probably stems from having absorbed via osmosis all the pomp and circumstance intrinsic to the many Catholic churches that I have visited throughout my life. With so much time spent looking at all the pageantry, it seems practically preordained that the gravitas and sobriety of neoclassicism's starkly beautiful architecture and design also enchant me (you know, to keep the balance of the universe in check)."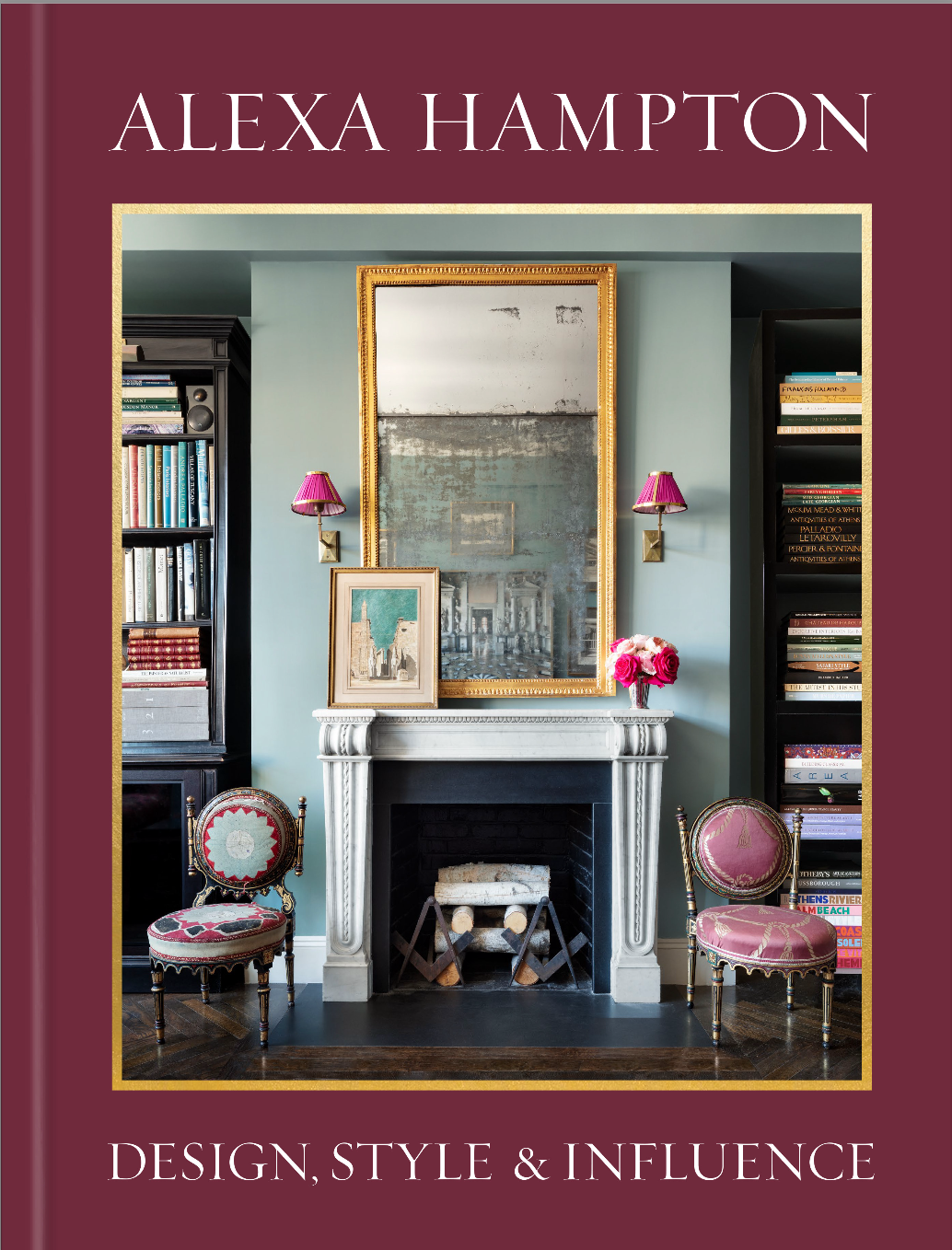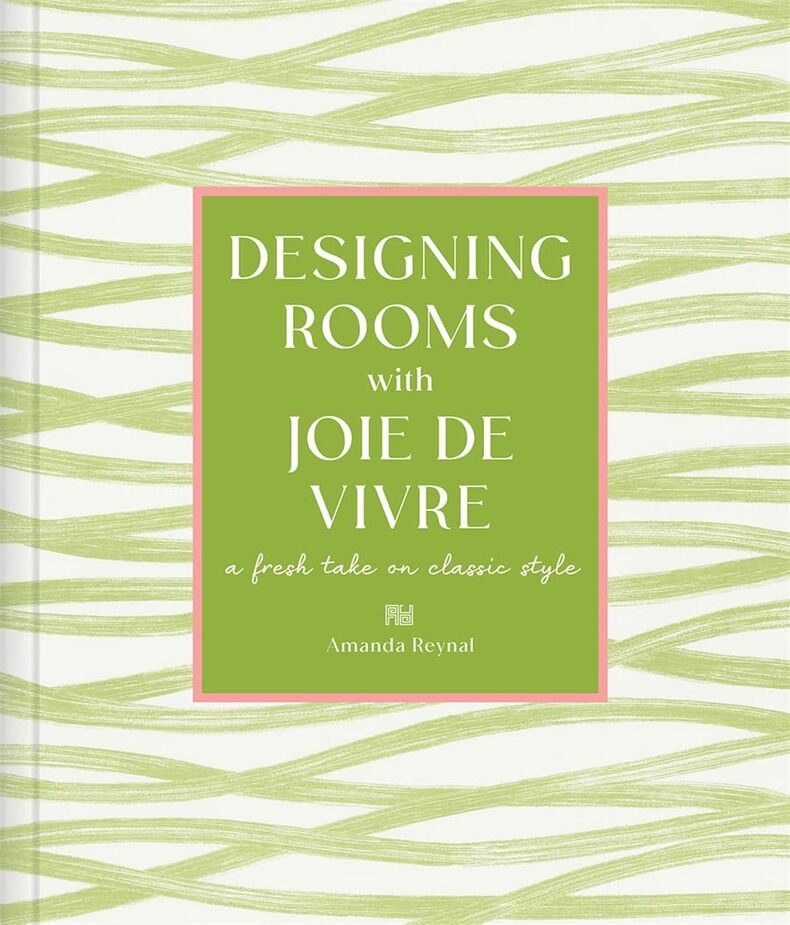 By Amanda Reynal. Published Oct. 3
If you love rooms packed with color and pattern, this book is for you. And if you're wary of incorporating color and pattern into your home, it's also for you. Amanda Reynal is known for infusing homes with lively palettes and prints while ensuring that still functional for everyday living. In this, her first book, she illustrates her hands-on advice with photos of completed projects as well as mood boards. Chapters include "Creating Wow Moments: Pushing the Envelope" and "Turning Practical into Stunning"—and who doesn't want to do that?
Choice quote: "We tend to prioritize symmetry because it feels good. It's calming and doesn't cause confusion. Where there is symmetry, however, it's important to throw a curveball here and there so the scheme doesn't look too contrived. For instance, in a living room that reads 'polite,' with solid colors and tailored furniture, you might add a vintage, oddly shaped side table with an unexpected finish."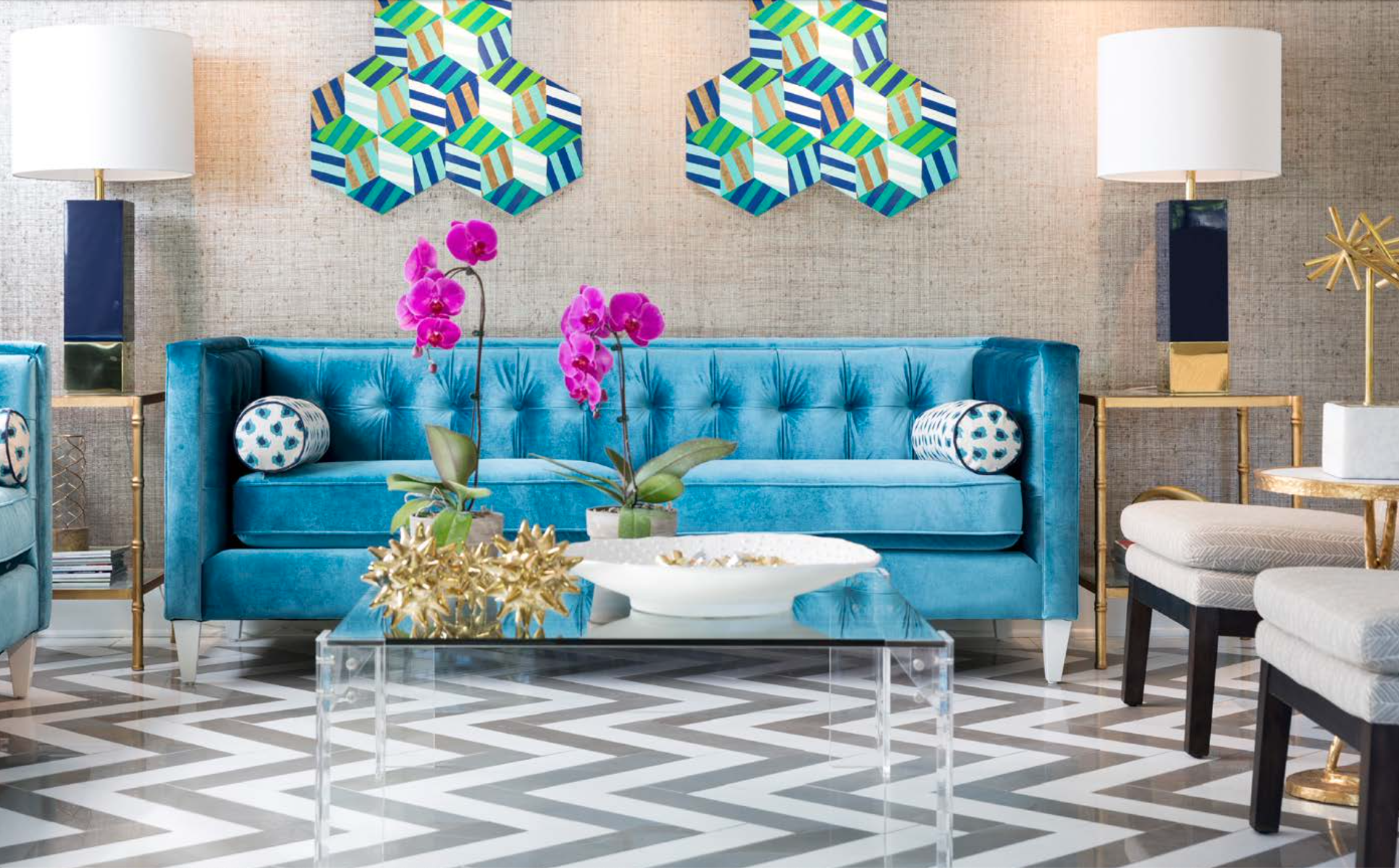 By Bob Richter. Published Oct. 3
A longtime vintage collector, Bob Richter might best be known for his impressive Christmas finds. Not only do they make up a sizable portion of the wares he sells at One Kings Lane, but he also wrote A Very Vintage Christmas: Holiday Collecting, Decorating, and Celebrating. This new book is a follow-up of sorts, spotlighting some of his favorite vintage items commemorating Thanksgiving, Easter, Hanukkah, and other holidays as well as Christmas (and birthdays too). In addition to photos of decorations, stationery, and tableware from his personal collection, he shares tips for decorating with vintage and antique items in your home. Aren't into vintage (even after seeing his adorable Easter wind-up toys)? You'll still appreciate his suggestions for celebrating the holidays in fun, chic fashion.
Choice quote: "I use Nana's bird clothespins as Christmas tree decorations and one of Mom's Christmas earrings as a lapel pin. I use mixing bowls as tree stands and sugar bowls to hold candy. If something has sentimental value, use it! Just because something belonged to your grandmother doesn't mean you have to use it the same way she did."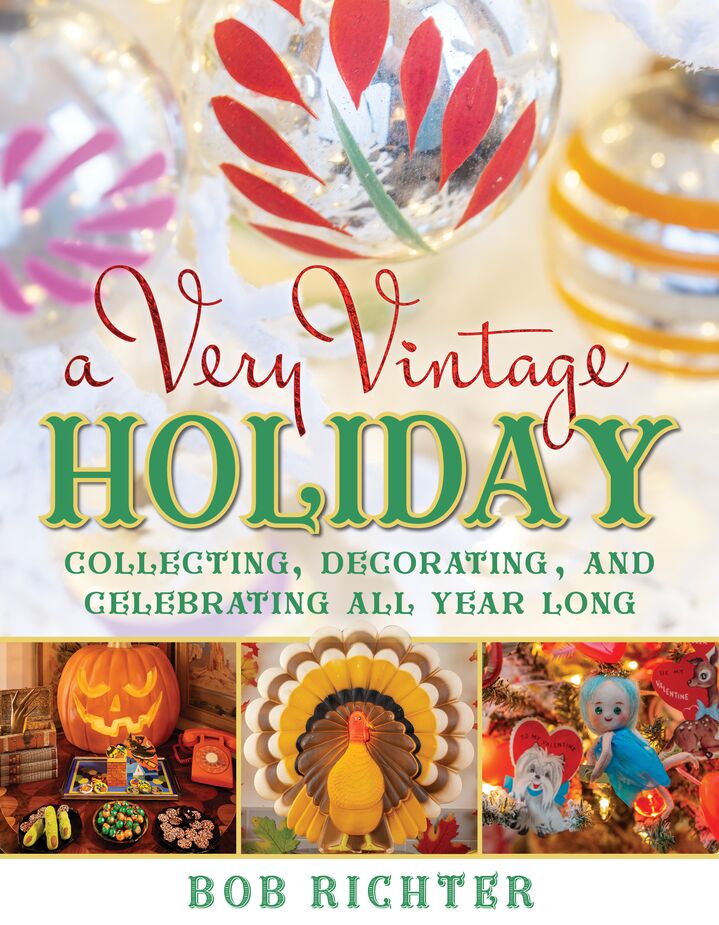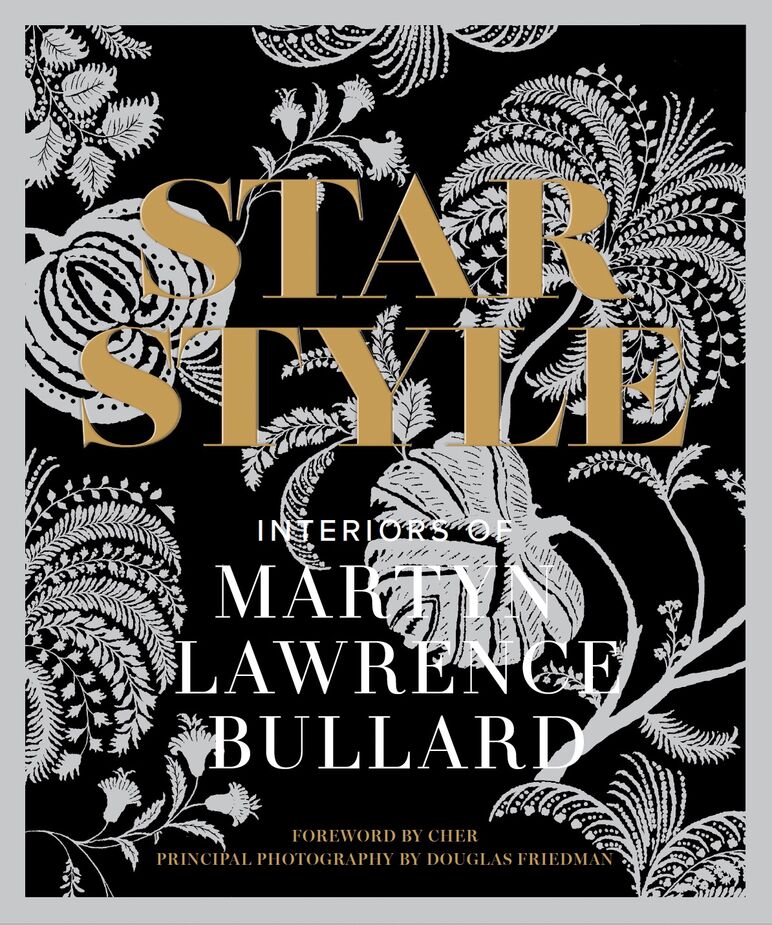 By Martyn Lawrence Bullard. Published Oct. 17
It's not an exaggeration to call Martyn Lawrence Bullard a designer to the stars. His clients have included Elton John, Sylvester Stallone, Cher, RuPaul, and members of the Kardashian-Jenner clan. Cher, in fact, wrote the foreword for his latest book, which focuses on interiors he's crafted for A-listers along with projects for historic homes and grand hotels. The spaces featured are every bit as glamorous and fabulous as you'd expect. If you can't snag an invite to dinner at either of Tommy Hilfiger's homes or arrange a visit to the 18th-century Capard House in Ireland, this lavish volume is the next-best thing.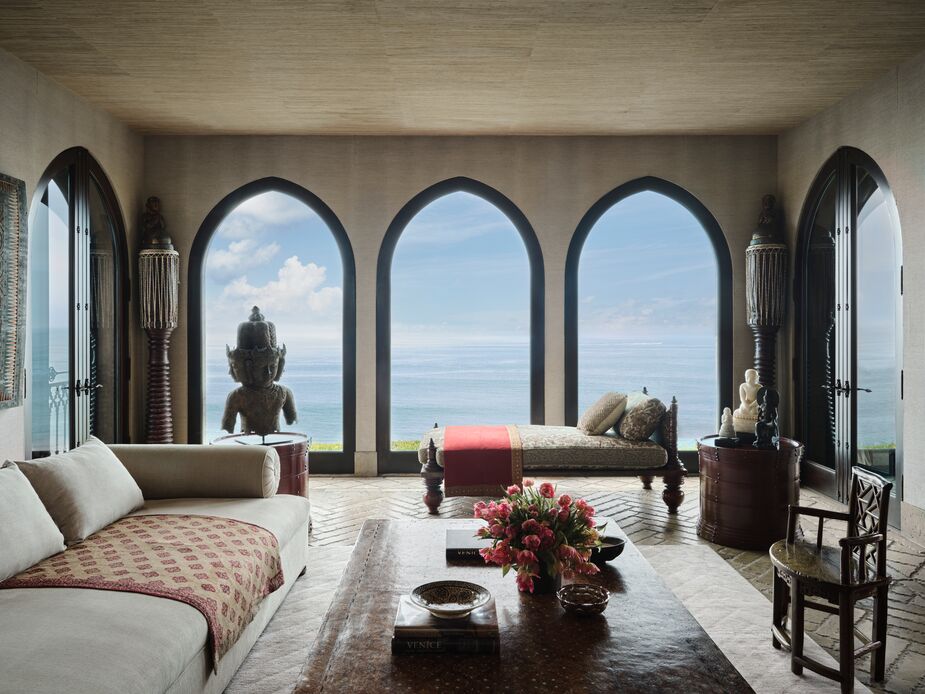 By Paloma Contreras. Published Oct. 24
Paloma Contreras gained attention for breathing fresh, relaxed life into traditional design. In this, her second book, she demonstrates how she does so by detailing 13 of her projects, ranging from a North Carolina mountain home to her own Houston shop. Though not a how-to book, it offers tips in the myriad photo captions and, of course, a wealth of inspiration in the photos themselves.
Choice quote: "I often say that great rooms need something living to really come to life—plants, pets, or children! They instantly provide a sense of life and natural beauty that can do so much for a room and its 'dead zone,' like an otherwise empty corner."