Bobby Graham and Matthew Marden's New York apartment is a collected mash-up of vintage finds, hand-me-downs, and one-of-a-kind pieces of art. Located in the city's West Village neighborhood, it is a stone's throw away from the Stonewall Inn, where in 1969 the gay liberation movement marked its start. It is also not far from the studios and walk-ups where many of the writers and artists we are taught—Edna St. Vincent Millay, Henry James, Hans Hoffman—once lived and produced the work for which they are known. Of course said event has ended and these people have gone, but there is still very much a sense that things happened here. Unlike other parts of the city, the West Village has yet to be touched by developers with visions of glass walls and condominiums with movie-viewing rooms. Instead, it is a place where originality and history are still apparent. Along its tree-lined streets one finds Italianate tenements with green awnings extending from entrance to curb, brownstones with stoops and double doors bearing big brass knobs, and the occasional dweller, on a stroll, who was around when things started to kick up in 1969. In short, it offers a taste of what we think about when we think about life in New York.
Bobby and Matthew's apartment fits well within this context. Bobby, who works in public relations, and Matthew, the style director at Esquire, have a combined aesthetic that's a bit classic, a bit quirky, and unquestionably unique. It is not the kind of home that's easily dissected; instead it teaches an important lesson on the power of personal style. The Wegner chair or the nubby cushion emblazoned with a shell placed on its seat may not be to everyone's taste, but that's beside the point. The tour below is about spotlighting the ability we all have to find things we like and arrange them in a way that feels right.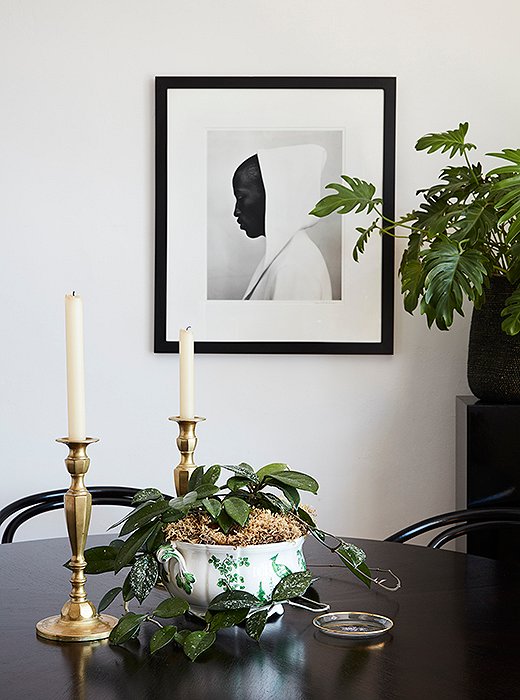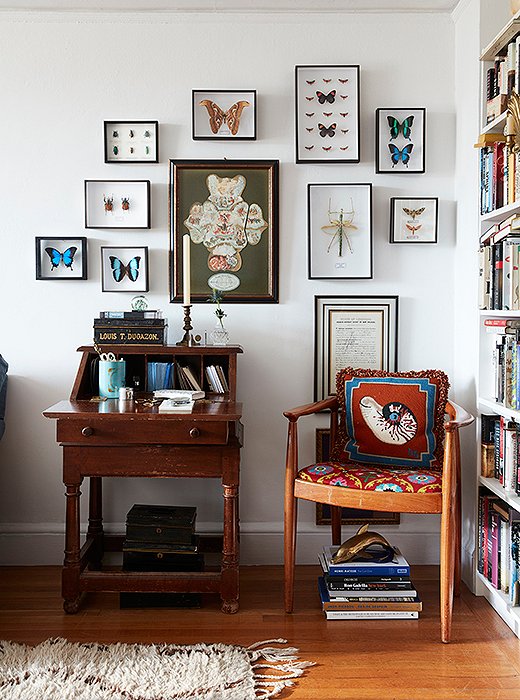 Style with Roots

Family hand-me-downs are typically the most apparent mile markers in a person's style evolution and, with osmosis-like effect, make the things around them feel all the more unusual. This apartment is full of them. Born in Massachusetts, Matt grew up in a traditional colonial with a stone foundation, three staircases, and seven fireplaces. "It was more drafty than fancy," he says, "and both of my parents were avid collectors of Early American antiques." A correspondence desk from that home's kitchen, where a push-button telephone (and requisite six-foot cord) once rested, now sits in the couple's living room. "My sister and I would take the phone and go around the corner to the dining room and have our 'private conversations,'" Matt remembers, "and hide contraband [cigarettes] in the compartments behind my mother's address books."
Bobby's taste is less subdued than Matt's, and his past is reflected in nods to Louisiana and Mississippi. "I was born in Sioux Falls," he says, "but my mom was born in Baton Rouge, and she's definitely influenced my take on style. Our house in South Dakota was the Southern house on the prairie—more Dixie-French than Midwestern." And so his mother's Richard Ginori china is regularly used for dinner parties, and expressive artworks by his great-aunt, a Mississippian, hang above the sofa and in the dining room. "The paintings were the first things I brought with me to New York," Bobby says, "and remind me so much of home and where my family came from."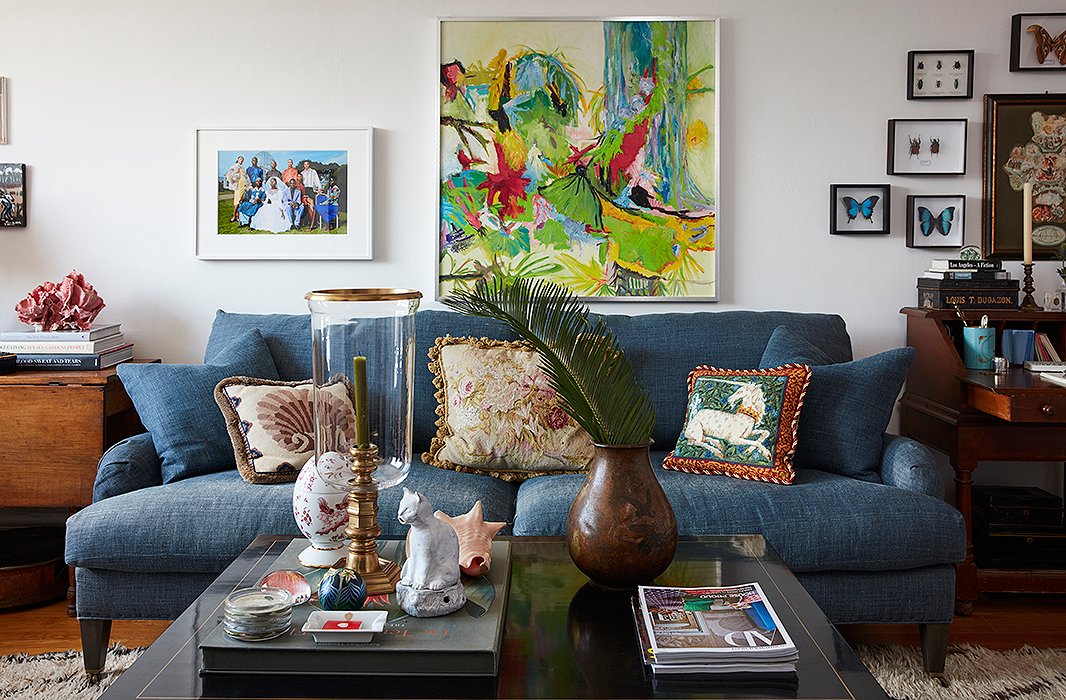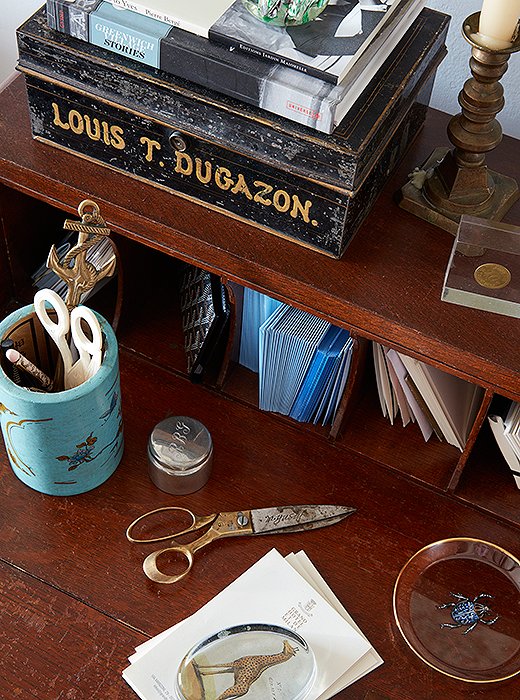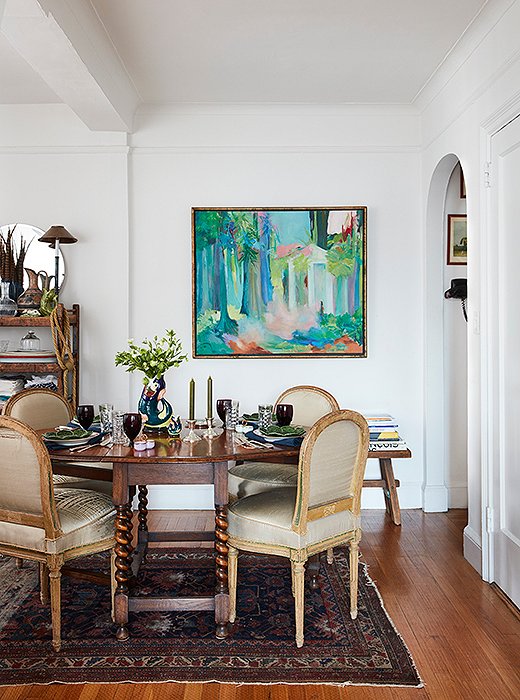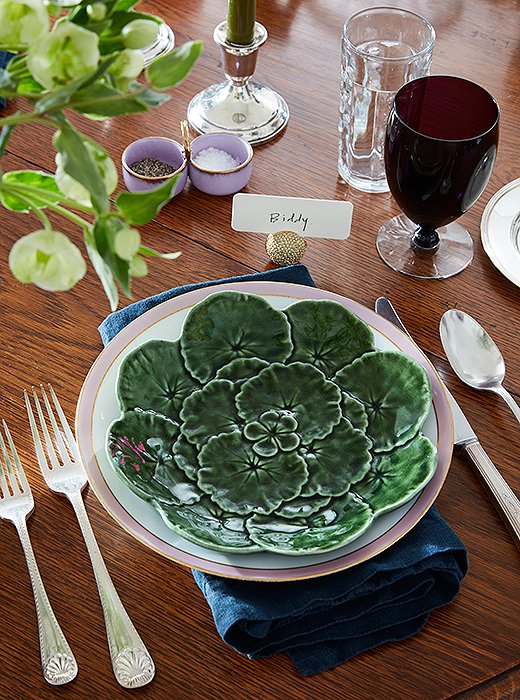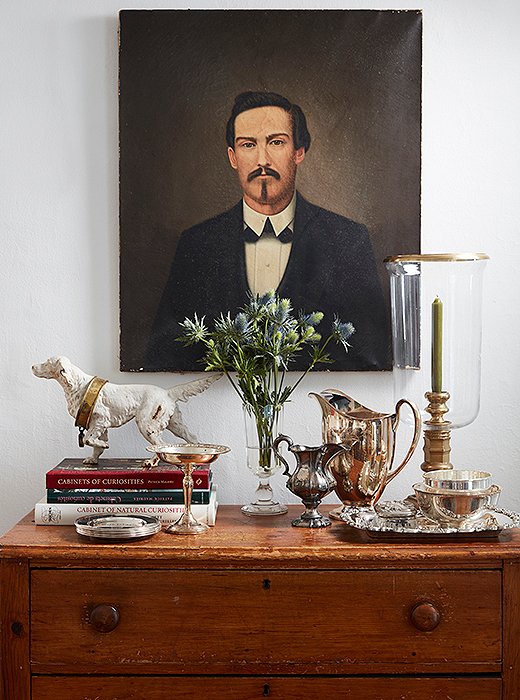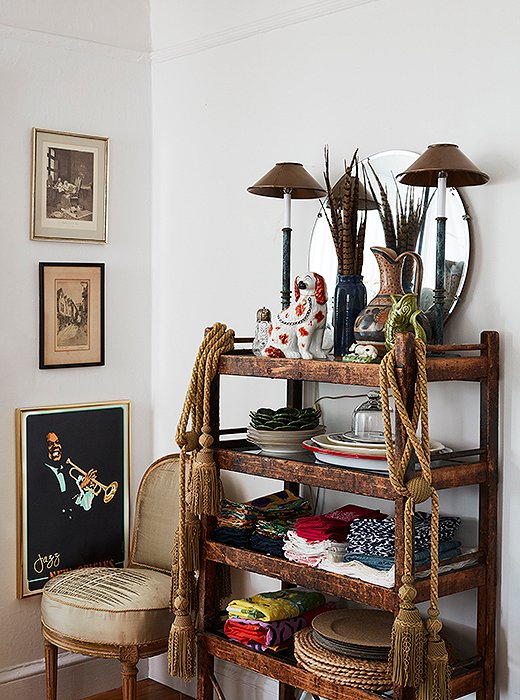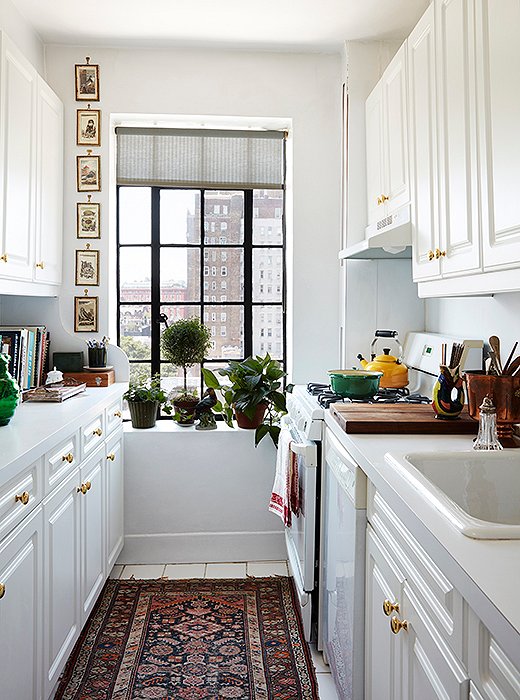 Home means living. It's about enjoying what you have around you and being able to share it with others.
It's important that a home feels considered but in a way that represents you. We're not the kind of people who look at magazines and think, 'I want our place to look just like that.'